Many drivers will go to great lengths to ensure that they don't have to pay parking fees at toll gantries, even if it means making a fool out of themselves on camera.
A driver of a Malaysian-registered multi-purpose vehicle (MPV) found himself becoming the laughingstock of the Internet after a clip showed his attempt to tailgate a car in Singapore backfiring massively on him.
M'sian-registered MPV tries to tailgate car to skip on parking fee
In the 42-second video shared on Facebook by SG Road Vigilante, it showed the MPV bearing a Johor number plate driving behind the car at the Redhill carpark beside ABC Market, where there was a considerable distance between the two vehicles.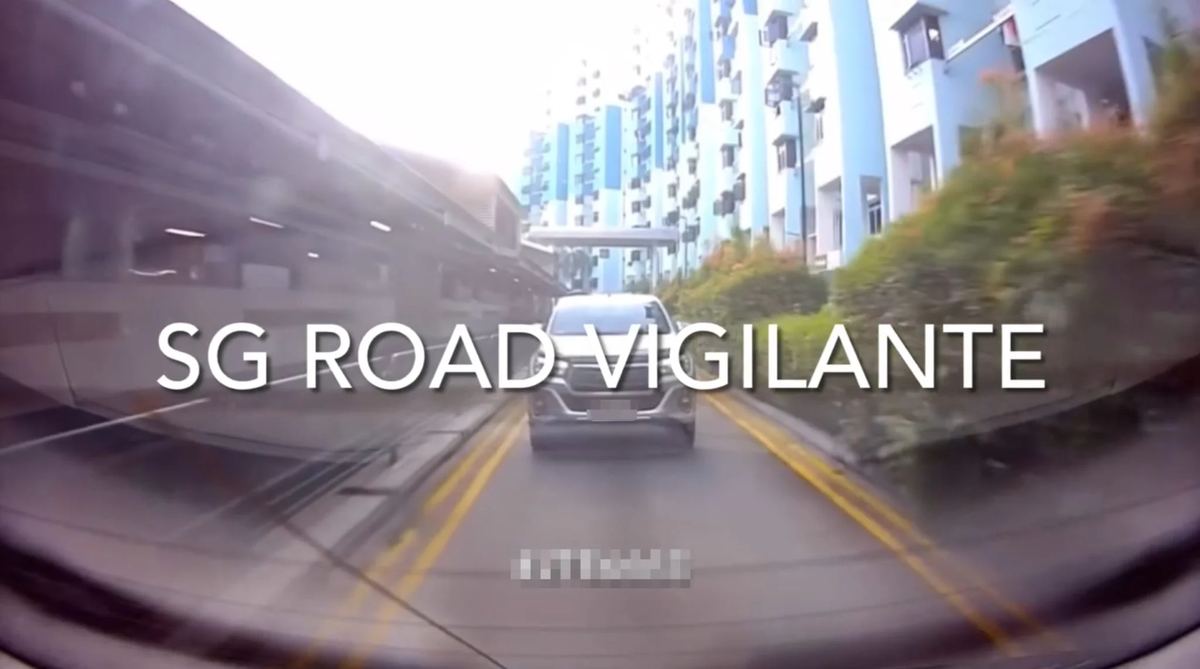 As the car approached and stopped at the parking gantry, the MPV suddenly inched in very closely, allegedly to tailgate the car and avoid paying the parking fee while the boom gate was still up.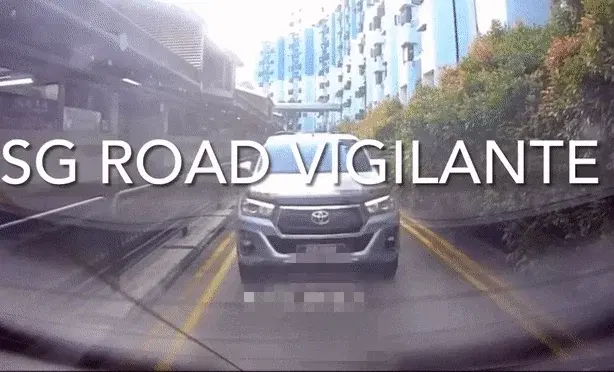 Unbeknownst to the MPV driver, the person behind the wheel of the car had figured out what he wanted to do and came to a halt after passing the gantry, preventing the MPV from moving forward further.
The car driver then outsmarted the MPV driver by waiting for the boom gate to come down in between them, forcing the latter to screech to a halt. However, the MPV's front part got hit by the lowering boom gate.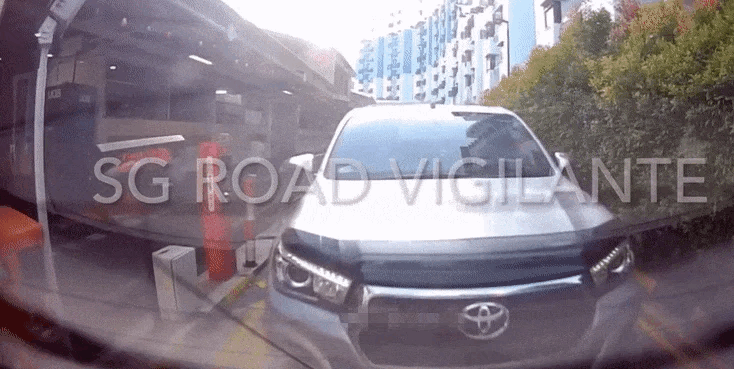 Realising that his attempt had been foiled, the MPV driver is last seen reversing from the gantry as the car drives away.
It's not known whether the MPV driver eventually accepted his fate and paid the fee or went to seek out its next 'victim'.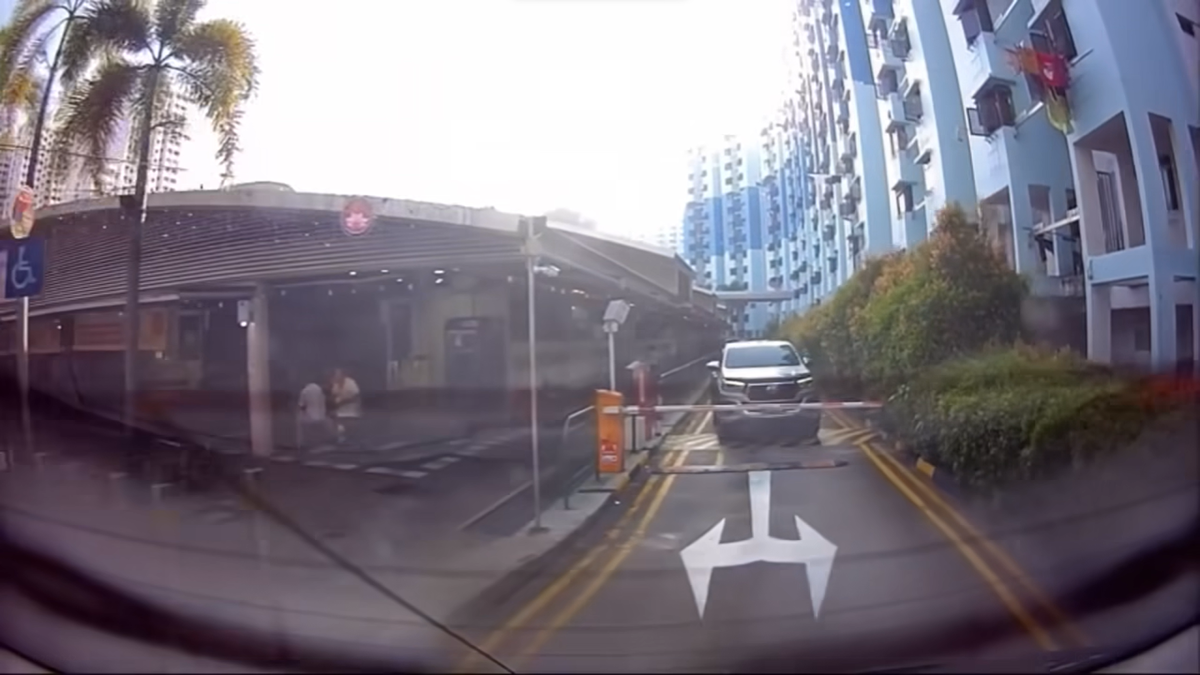 'Well done!'
In the comment section, netizens praised the car for outsmarting the MPV driver and teaching him a lesson for his attempt to avoid paying the parking fee.


Others were tickled by the choice of background music for the clip, where it synchonised perfectly with the theme song of Nintendo's hit game Mario Bros.

Watch the video here:
Read about how 4 SG-registered Porsches were sent back to queue after they were caught jumping the line at the Johor-SG Causeway here:
---
---
---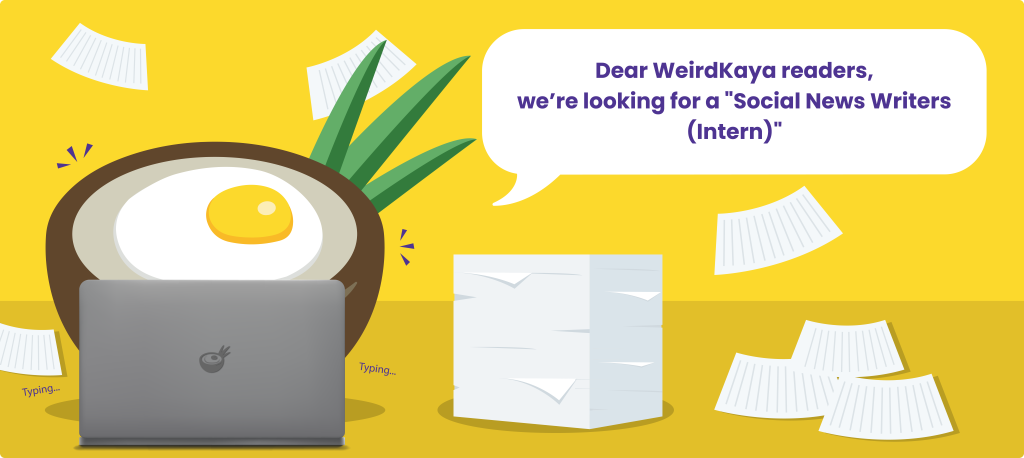 ---