A 33-year-old Malaysian, Mr. Tham(transliteration), faced a shocking incident after his car was stolen while enjoying a hotpot meal with friends.
According to China Press, He had parked his Kia sedan in Taman Tampoi Indah and upon returning from his 3 to 4-hour dinner, found his vehicle, valued at over RM 90,000, conspicuously absent.
Purchased the vehicle for RM99,000 back in 2014
The theft occurred around 11:45 p.m. last night(8 Oct) at Taman Pertama 2. Prior to meeting up with friends, Mr. Tham ensured his car and its windows were securely locked.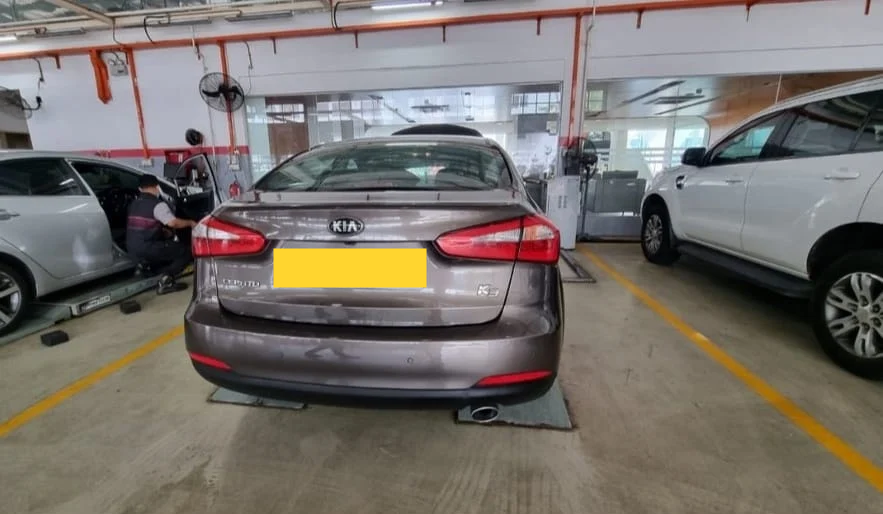 The Kia, while not containing any major valuables, did hold some of Mr. Tham's personal documents.
The 33-year-old kitchen assistant, who is employed in Singapore also added that many nearby shops had closed for the day, and the prospect of obtaining any relevant CCTV footage seemed slim.
Read also: M'sian Man Experiences Living In JB & Working In S'pore For A Day, Says It Was 'Extremely Tiring'
Commutes to Singapore for work daily
Nevertheless, the police have assured Mr. Tham of their full commitment to the investigation.
Having purchased the Kia back in 2014 for RM 99,000, Mr. Tham relied heavily on it for his daily commute. His routine involved driving to a parking spot near the Johor Bahru checkpoint and then boarding a bus to Singapore for work.
Now, in the wake of the theft, he commented to China Press, "I'm left with no choice but to hail rides to the bus station and then take the bus across the causeway to work."
---
---