Johor Bahru – With state borders reopening and Christmas around the corner, many families are finally reunited.
A video went viral on TikTok where a young girl reunited with her mother after two years of separation in an unconventional way.
The young girl's mother decided surprise her daughter by pulling a minor prank. The mother pretended to be a stranger in the mall and walked past her.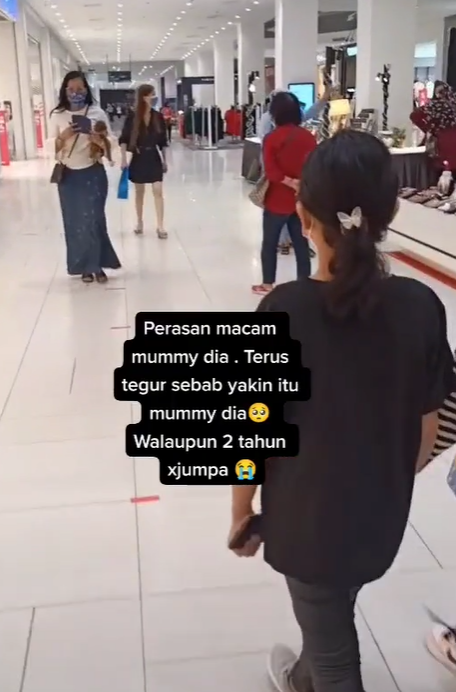 However, her daughter immediately recognised her when they crossed paths even though she had her face mask on.
In the clip, the young girl felt a sense of familiarity when she saw her mother. Though she was hesitant to approach the woman, she did not stop looking at her.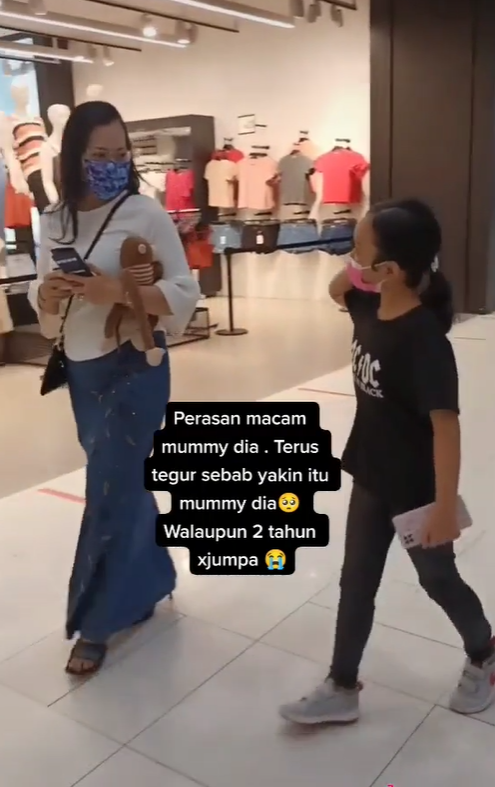 Despite having doubts, she gathered her courage to approach her mother and called her 'mother'.
The mother and daughter embraced each other while shedding tears of joy of finally reuniting.
Watch the full video here:
In the comment section, the poster explained that the mother was working in Singapore, unable to return to Malaysia due to travel restrictions.
The TikTok video garnered 3.9millions views in two days with netizens flooding the comment section with blessings and best wishes.
---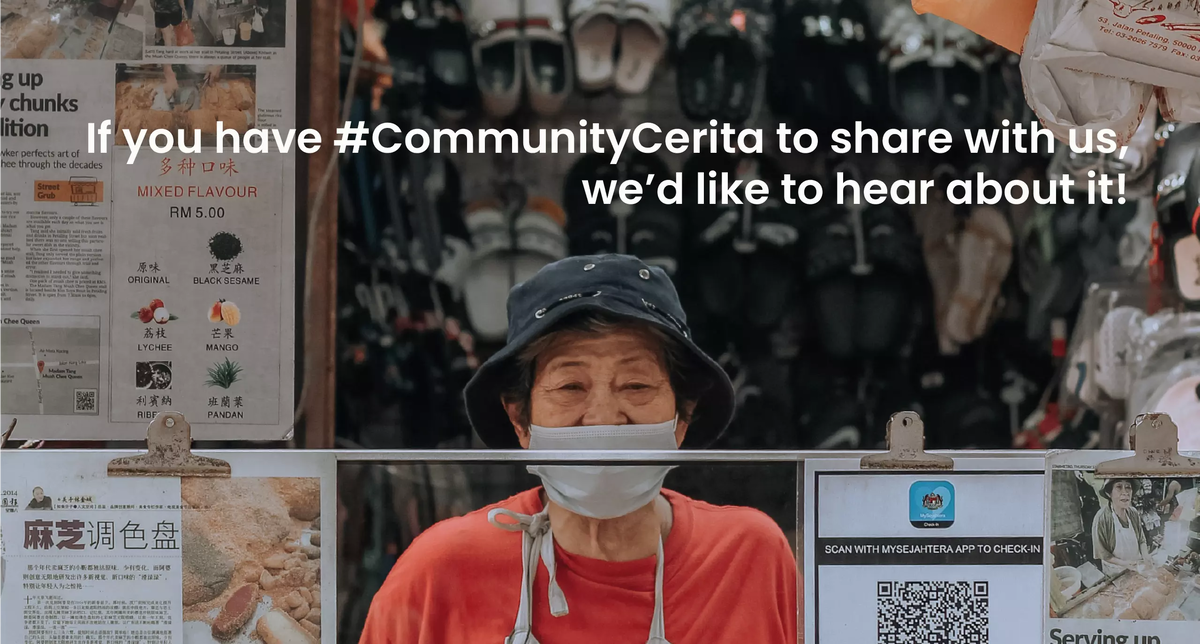 ---
Cover Image(s) via: TikTok/norshafikarahmat
Editor: Sarah Yeoh