TOKYO – Chinese runner Liu CuiQing defended her gold medal alongside her guide Xu DongLin in the Paralympics 400m T11 (Women) event with a new record of 56.25s, nine seconds behind the Olympics record.
In a post-match interview, Liu thanked Xu for her achievements throughout her career.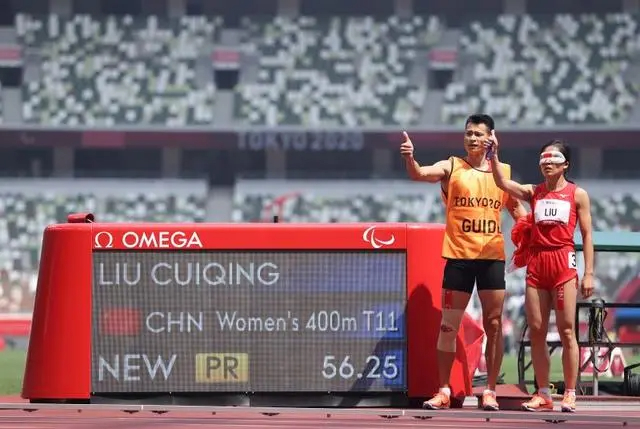 What's with the "T"?
Track sport classes are represented by the letter "T", followed by a two-digit number that indicates the type of impairment.
T11 indicates total visual impairment, where athletes compete with a guide runner who provides them visual orientation.
During the run, guide runners hold on to a short tether that's tied around the athlete's fingers and use verbal communications or gestures to lead him/her to the finish line.
In short, guide runners act as the athlete's 'eyes' and ensure that he/she safely completes the run.
China's dream team
Liu and Xu have been running together since 2013 and won the gold medal at the 2016 Rio Paralympics.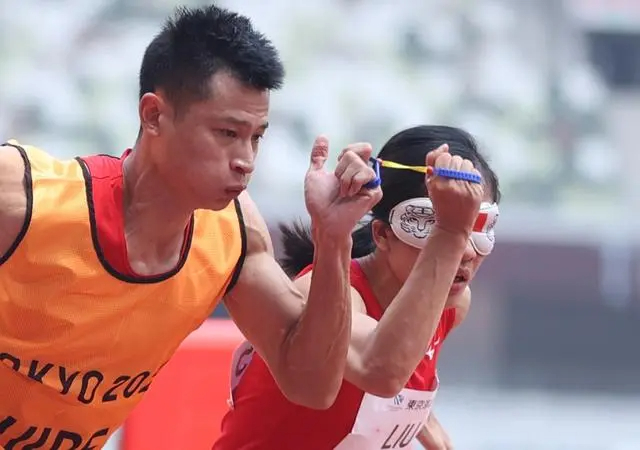 Liu told South China Morning Post that she has enjoyed a strong partnership with Xu and said that she couldn't have completed the run without his guidance.
He is my eyes. He shows me the way in the darkness.
Related:
It Takes Two
Xu was a runner himself before suffering an injury in January 2011. By March, he had decided to continue running as a guide runner and became Liu's partner in 2013.
Xu told ChinaTimes that the chemistry is vital between the athlete and guide runner because the only communication method during the competition was a small rope.
The placement, pressure and direction of the rope is the guide runner's cue for curves on the track or alert before the finish line. There is also tremendous coordination required between the two people.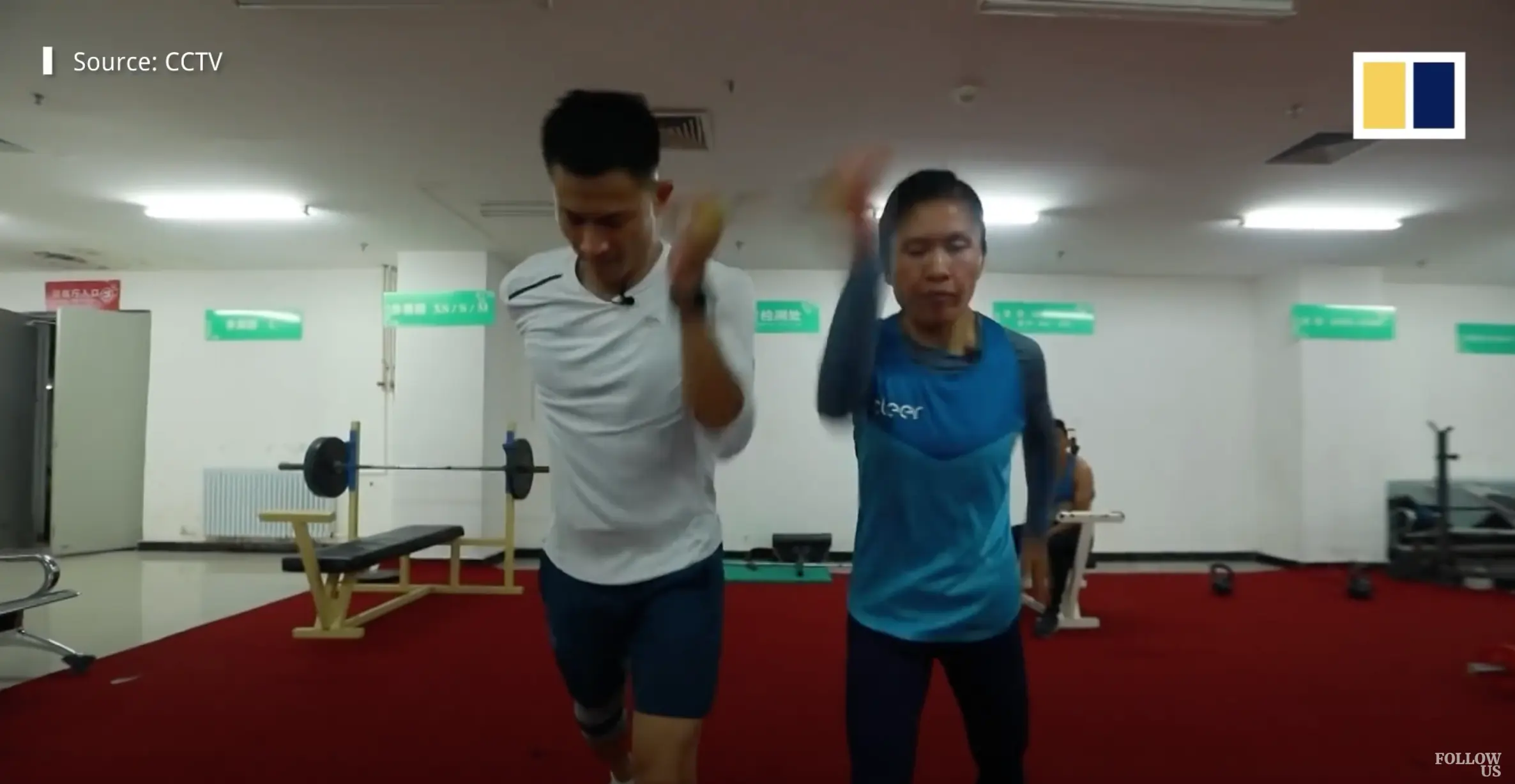 Joint Injury Regardless
The 31-year old guide runner struggled with a joint injury since the last Paralympics. He underwent a knee surgery in August 2020.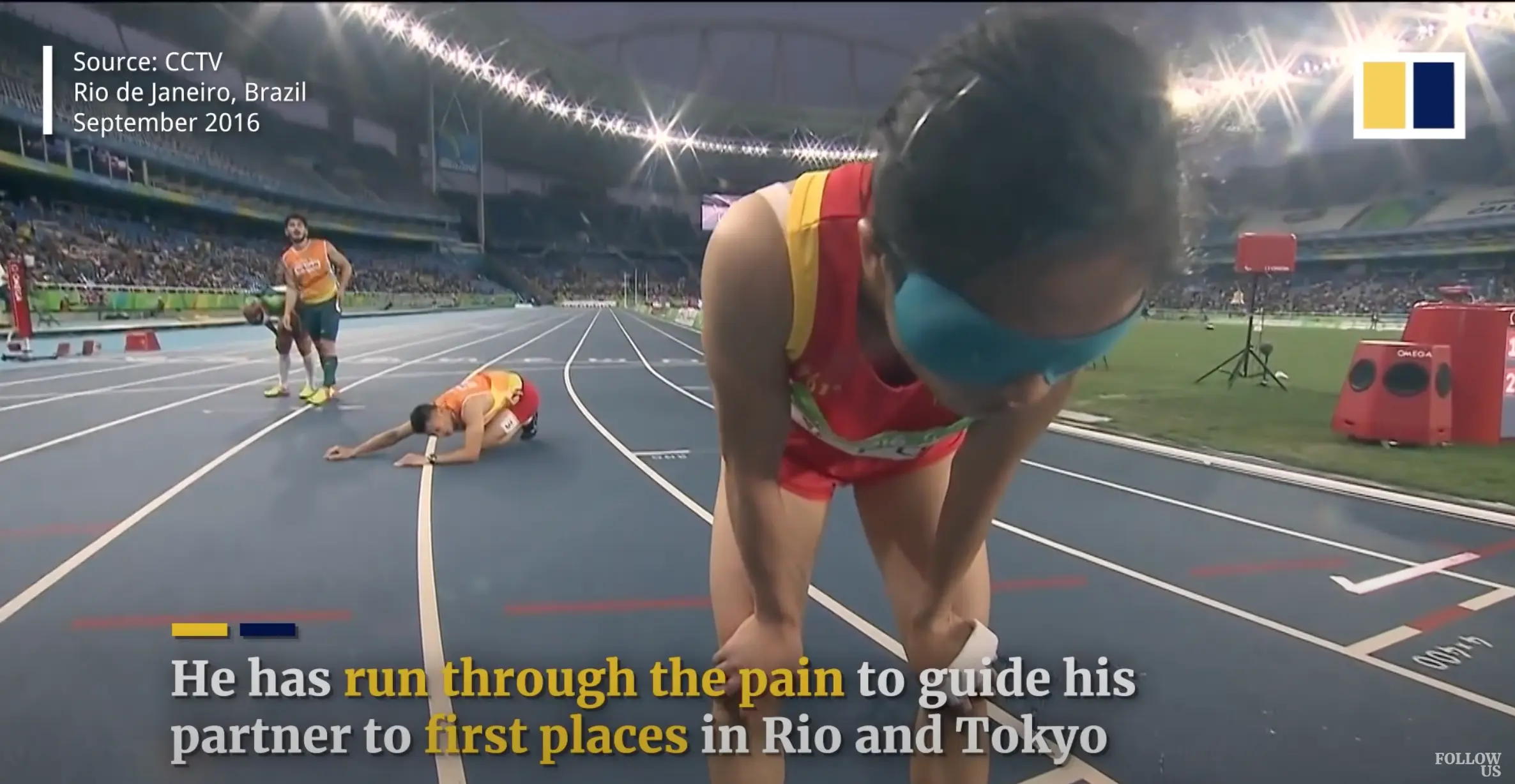 Runner Liu CuiQing also underwent surgery for an injury at her Ischial tuberosity, the curved bone that makes up the bottom of the pelvis.
Therefore, the duo did not have much expectation for Tokyo Paralympics. To their surprise, they not only defended their gold medal but also broke their own record.
Guide Runner as a Career
Xu also told ChinaTimes that a guide runner is not just "eyes" for the athlete, but a guide for confidence and support.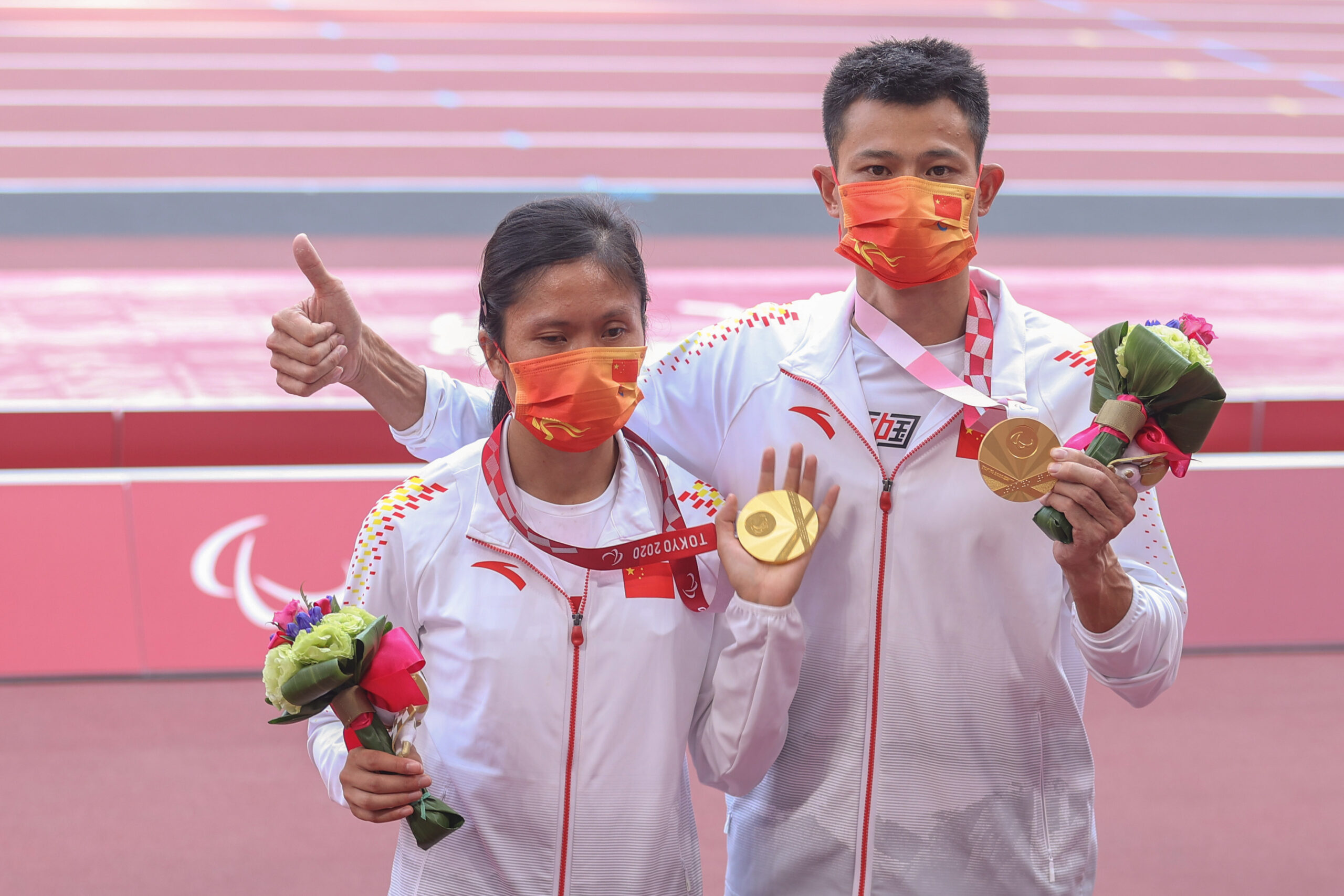 Guiding her to the finish line is my mission.

Xu DongLin told Chinatimes.net
He doesn't see himself as the hero behind the scenes because without Liu, he probably wouldn't have been on the Olympic stage.
At the end of the interview, Xu said that he hopes to promote para sports and help more para-athlete like Liu in fulfilling their sport dream and self-value.
Sources

Cover Images via Sina
Author: Anna Wong
Proofreader: Sarah Yeoh