A woman in Shanghai, China has filed a complaint after being fired from her new job on the third day of her probationary period for leaving on time. The incident has sparked a heated debate, with most netizens supporting her rights and the woman saying she has applied for arbitration.
Leave work a few minutes after the end of the workday
According to Chinese media Bailu Video, the woman surnamed Wang found a new job in an advertising company, with working hours from 9:30am to 6:30pm.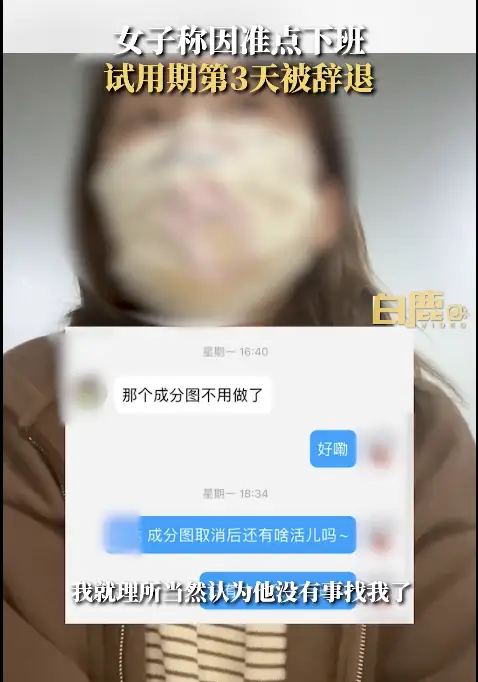 She left the company a few minutes after the end of the workday for two consecutive days, and was subsequently fired on the third day.
On her first day of work, she messaged her boss at 6:34 pm to ask if there were any additional tasks, and on the second day at 6:33 pm, she messaged again to ask if she was needed. Since the boss did not respond, she left work at the usual time.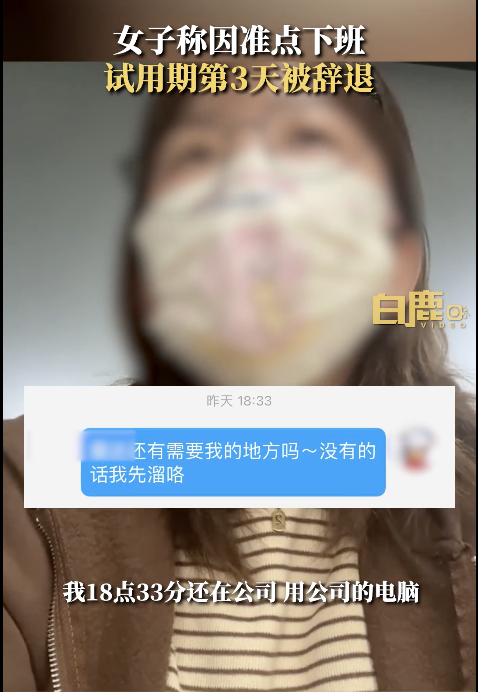 Boss reprimands her in office
Nonetheless, the following day, her boss reprimanded her in the office for being careless and missing something. Wang explained that she had only left because there was no response from her boss.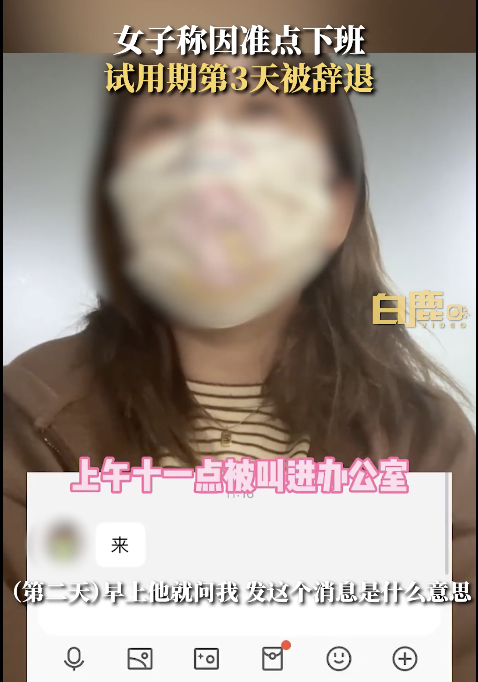 To this, the boss retorted, "Do I have to respond to you immediately? Can you leave if I don't reply to you?"
Finally, the boss dismissed her on the third day of her trial period, citing "bad attitude".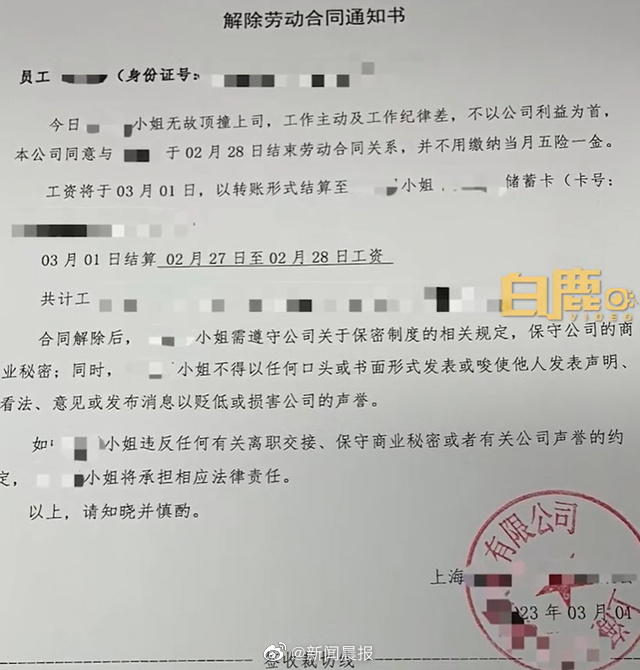 Wang said she understood the nature of the industry and was willing to work overtime. However, she was fired for no reason and hoped that the company would compensate her according to the law.
Netizens express supports to Ms. Wang
"Workers should also bravely say 'no' to overtime, and tell their employers they are breaking the law," a China's National People's Congress member told the Chinese daily.
Netizens have expressed their support for the woman, saying that it was polite of her to inquire before leaving work and that leaving on time was not wrong.
Others have said that such "forced overtime" after work is normal, and that employees are required to stay 10 minutes early and leave five minutes late, with various fines imposed every month.
On Friday (3rd March), Wang responded to netizens in a video, saying that she has received a lot of concern and encouragement and that she did not intend to cause a cyber-attack against the company and HR.
She said she was fortunate to have been dismissed by the company and has applied for arbitration, hoping that others facing similar situations can exercise their rights in a reasonable manner.
---
It's unrelated to the article but here's our brand-new podcast – Talk Je Lah!
---