Earlier today, Singaporean artist and online fish seller Wang Lei, better known as "Mai Yu Ge" ("Fish Selling Brother") or "Fishmonger King", took to Facebook to complain about his commercial logo being stolen by an individual from China and appealed to supporters for justice.
According to his post titled "Robber with a License", he revealed that the logo used for his live stream sessions had been registered in China without his knowledge.
---

---
The logo, originally designed by a Malaysian fan, was under Wang's possession since the beginning of his livestreaming business last April. Wanting to take his business further, he began to apply for the logo to be trademarked in Malaysia, Singapore, Taiwan and China.
To his surprise, the application was rejected by the Chinese authorities as someone else had registered the same logo in June and to add salt to injury, Wang was instead accused of trademark infringement.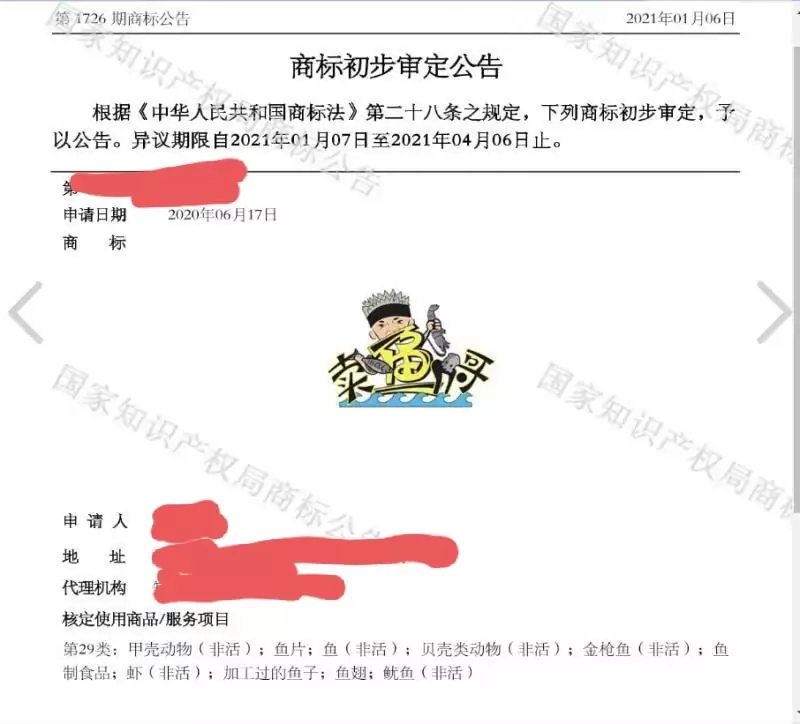 Needless to say, Wang was angered by the entire incident.
"Everyone knows that Mai Yu Ge is a Singaporean. How can he be from China? And how is it that the person managed to trademark MY logo?"
Wang's company hired a Chinese lawyer to appeal against the court's decision but ultimately lost as the logo was registered in June by a person named Feng from the Fujian province, thus forcing Wang to relinquish all rights to the logo.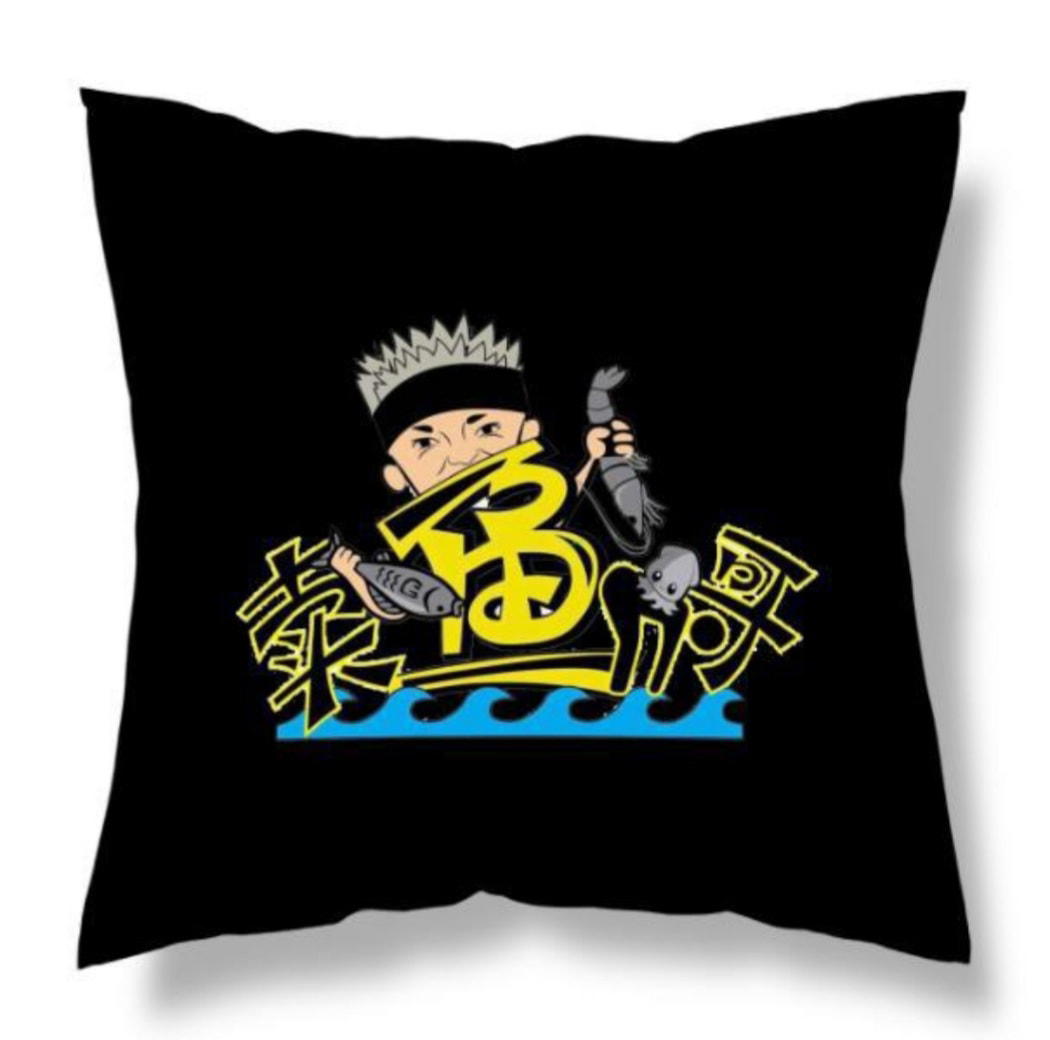 At the concluding section of the post, Wang urged his fans to be witnesses to the fact that "Mai Yu Ge" indeed belongs to him and warned Chinese netizens to stop buying any merchandise from the fake "Mai Yu Ge" on TikTok. As to how he will deal with the "robber", Wang says he will continue to fight and get his logo back.
Reactions from netizens
Within two hours, Wang's post had a total of 1.2K comments from his supporters far and wide.
A netizen uncovered the fake account which had been using Wang's logo and videos on TikTok.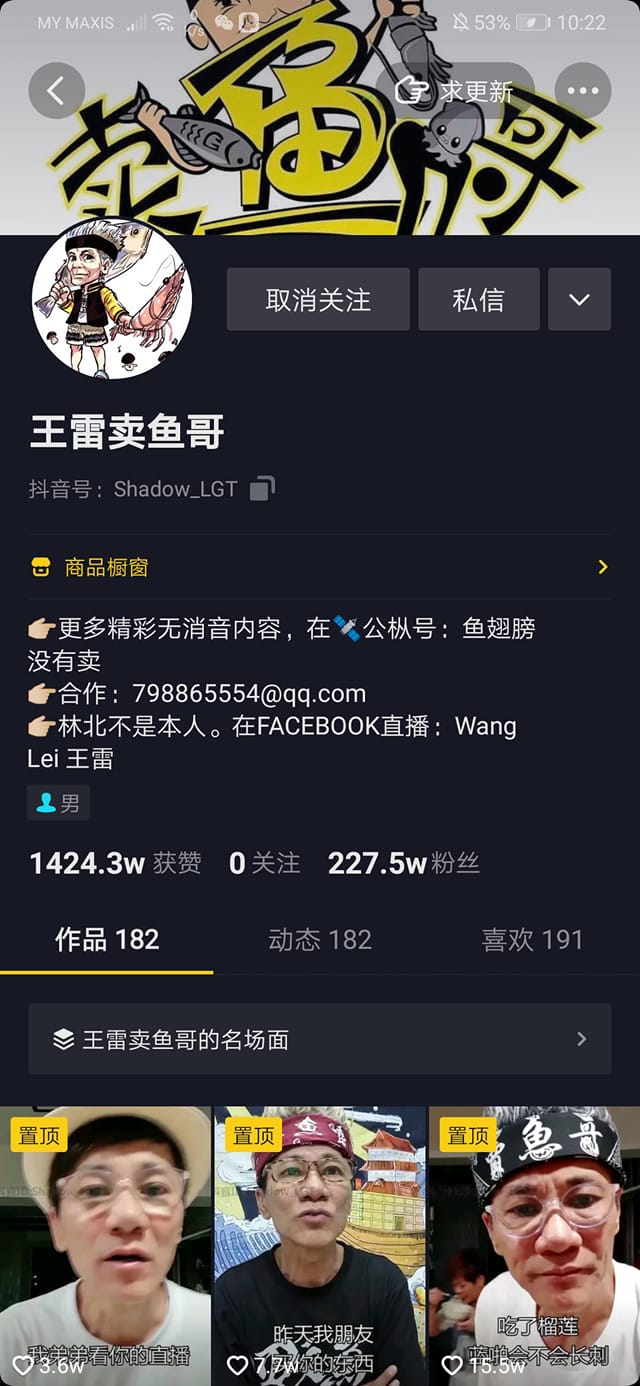 Many netizens advised Wang to modify his logo and try registering again. Some even gave suggestions for the new logo with comical pictures.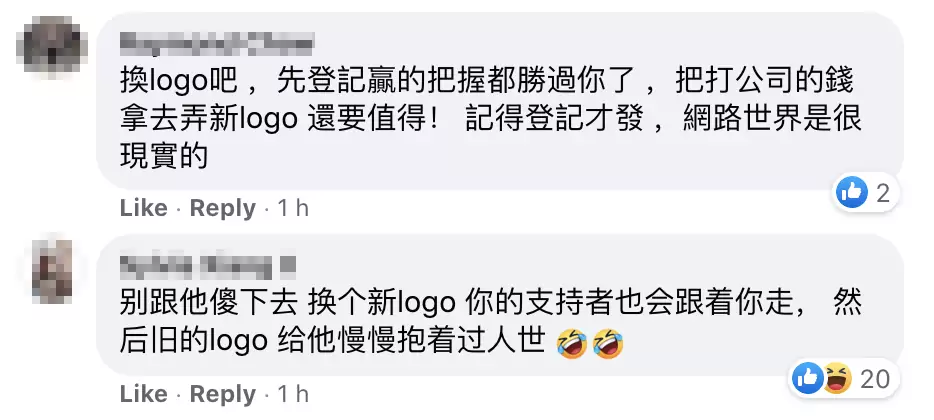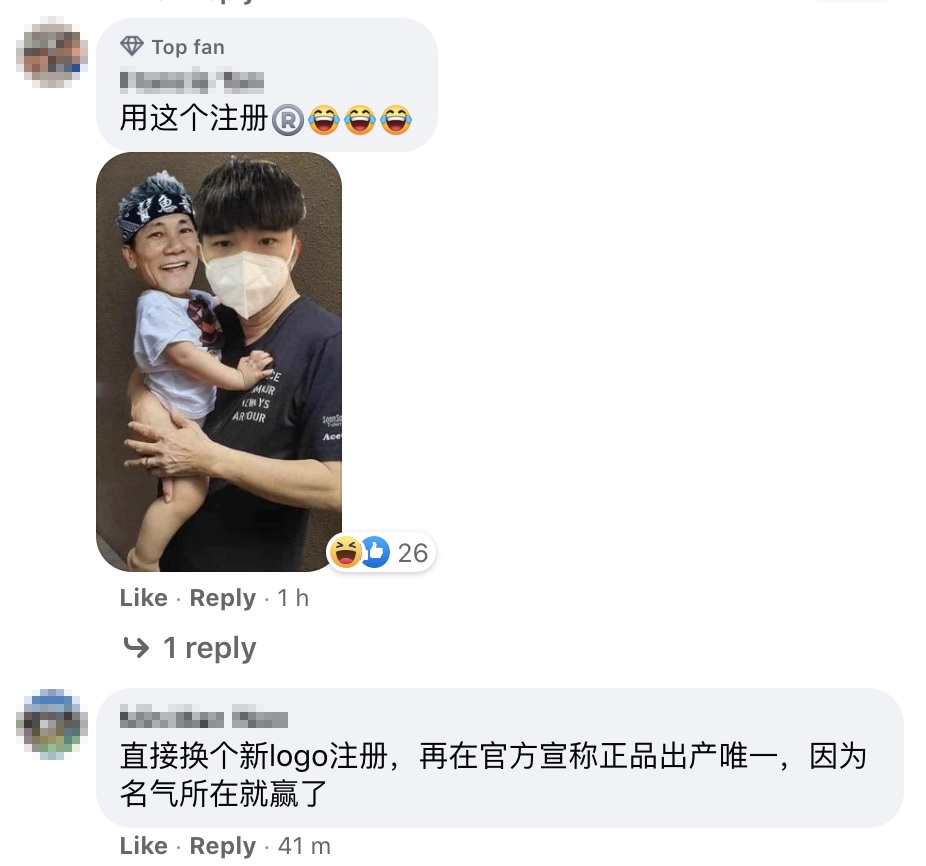 China has had a long history of trademark infringement where pirated versions of famous brands such as LV, Muji, New Balance, Jordan, Puma, Under Armour, and HaiDiLao Hot Pot are sold as "real" products in every nook and cranny.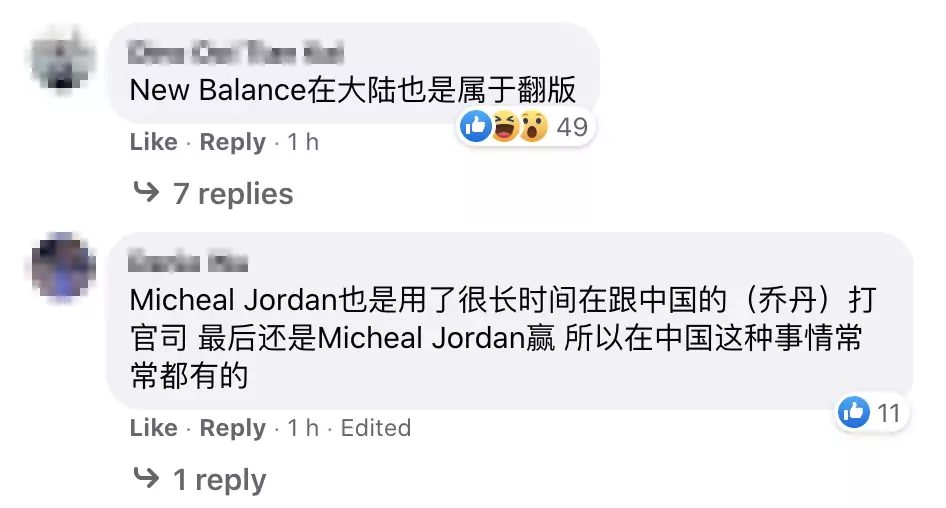 About Wang Lei, aka "Mai Yu Ge"
Wang Lei is a Singaporean comedian, actor and stage performer. Besides singing and hosting talk shows on offline stages (aka. 歌台), he also appeared in comedy TV series, variety shows, and movies. When the Covid-19 pandemic struck last year, he turned to selling fish via livestream to make up for lost income.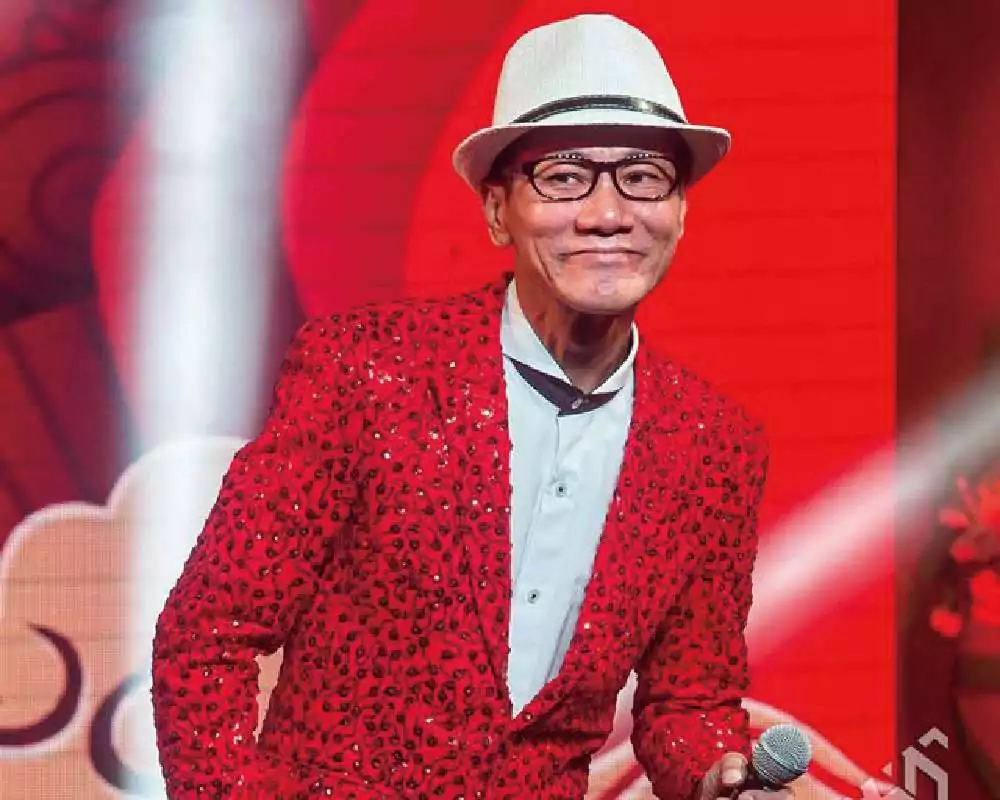 His humourous and boisterous nature has made him stand out from other sellers and he has gained a large online following among netizens from Singapore, Malaysia, Taiwan and China. Viewers often horse around with him by asking silly questions like "How many legs do prawns have?" or "Can I buy the fish and let it go?" etc.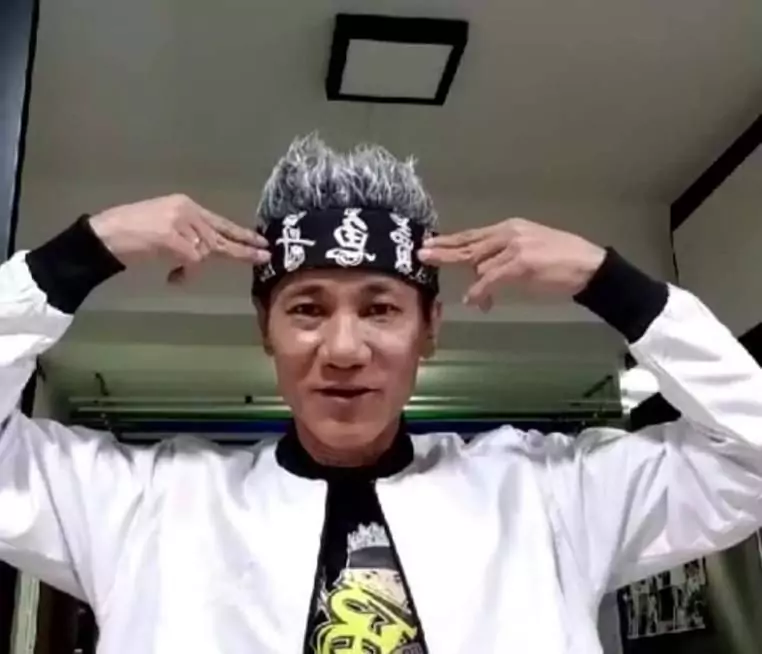 Wang also incorporates foul language and exaggerated facial expressions into his videos and this has been a source of entertainment for those who would edit it and share it among friends. He also mentions a Malaysian teenager named Zhu Zhen Yi quite frequently during his live streams as well.
This has given Wang a strong online reputation and much-needed income. He is also well on the road to expanding his business by getting influencers to join his team too.
---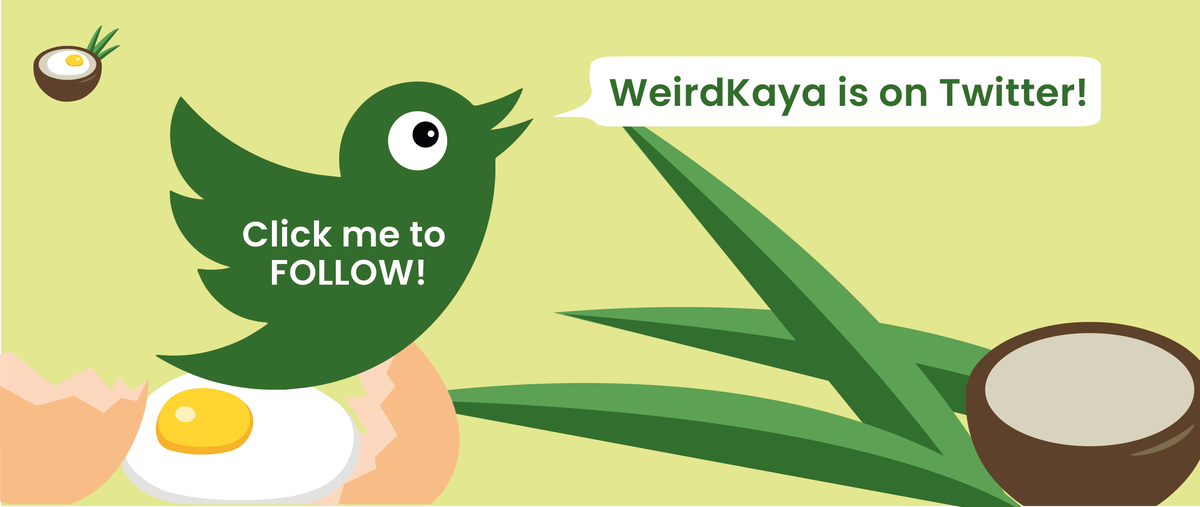 ---

Sources: (FB /Wang Lei)
Editor: Raymond Chen
Proofreader: Sarah Yeoh