Ever suffered the consequence of breaking a promise?
After failing to keep his end of the bargain, an Indonesian wife taught her husband a valuable lesson in keeping promises.
Failing countless times to keep the fish tank clean, Mia Kurniawan decided to cook her husband's pet fish.
Time after time Kurniawan had reminded her husband to keep the fish tank clean. In fact, most of the times, it is Kurniawan herself that does the cleaning.
"He failed to clean the tank despite several promises were made by him.
Fed up with her husband's lack of commitment, she decided to get rid of the fish – by eating it.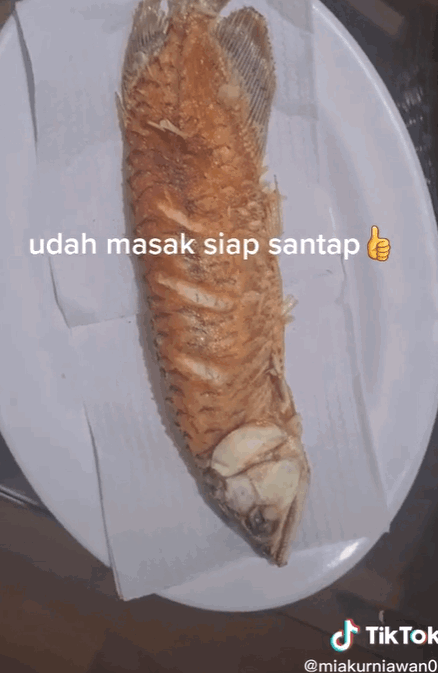 Revenge is a dish best served cold with fish
Kurniawan had recorded and documented the demise of the fish as she showed off her culinary skills.
Oh, just in case we forgot to mention, the fish she cooked was an Arowana. Arowanas are mostly kept as ornamental fish and are often expensive.
Kurniawan shared her cooking process on TikTok.
She started with scaling of the fish.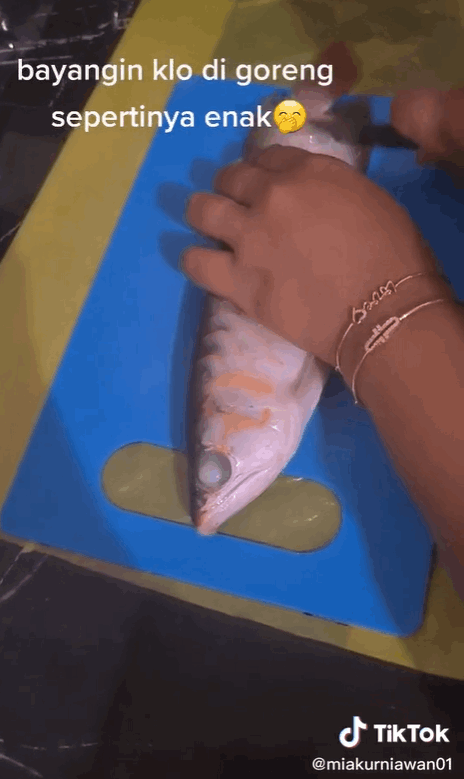 "Imagine if it's fried it looks delicious," the caption writes.
Then, she proceeded to add seasoning to make the fish flavorful.
Pet fish fell victim to wife's frying pan
And the last step is to fry the fish!
The video received a huge amount of attention, with over 6 million views on TikTok.
With this many people invested in her plot, Kurniawan uploaded a follow-up video on her husband's response.
Her husband was initially upset about it but later laughed it off. He was not even angry at her!
Guess you could say he finally learnt his lesson!
Cover Images via Tiktok/ miakurniawan01

Proofreader: Grace Choong