PAHANG – A clip of a couple recieving valuable marriage advice from a police officer at a roadblock has gone viral on the Internet.
In the video shared by TikTok user @rashidismailrashidismail, the couple initially thought the officer would only enquire about their interstate travel documents.

To their surprise, he then began to share his secret of maintaining a healthy marriage.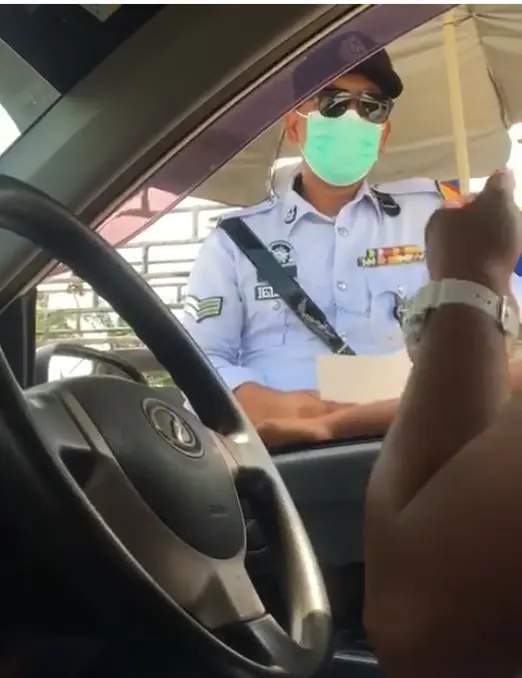 The first five years is a period of understanding. We must be patient.
As men, we must be less self-centred. We are not necesarily right all the time."
The officer also told the husband to cherish his wife and to take care of her.
If you want to be blessed, take good care of your wife. You must pray often too."
The incident is believed to have happened at Sri Jaya, Pahang.
The netizen who uploaded the video also explained that there were no other vehicles behind at the time.
The video has since garnered 76.3k likes and over 600k views at press time.
You can watch the video here.
Cover Image via TikTok/@rashidismailrashidismail
Proofreader: Sarah Yeoh