Our national food nasi lemak has now become a topic of controversy not because of its ingredients but its shape.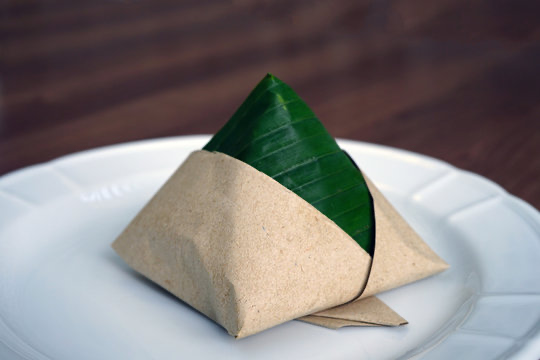 Seputeh MP Teresa Kok recently shared a screenshot of a Facebook post from Ustaz Harun Jalil which allegedly told Malaysians not to consume nasi lemak in the future.
All part of a conspiracy?
In the post, the preacher wrote that people tend to be unaware of their surroundings in their daily lives.
Let us sit together and evaluate the surroundings around us again. Who actually belongs to the triangular shape of nasi lemak? Think about it!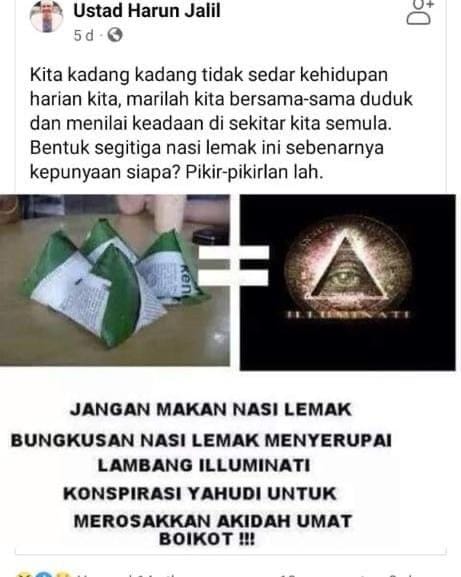 The post also came with a side-by-side comparison of the triangular shape of nasi lemak and the symbol of the highly secretive society Illuminati, suggesting that the two share more similarities than most people think.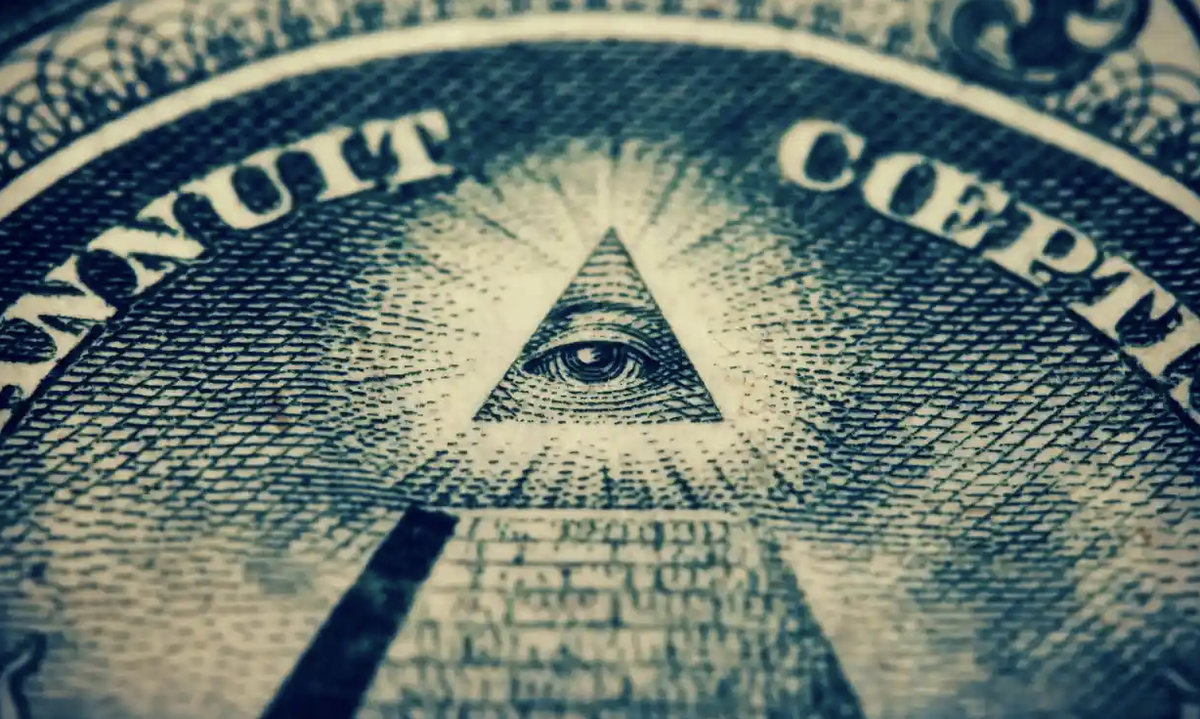 The post by Kok also came with a caption advising Malaysians to stay away from nasi lemak in order to keep their faith pure.
The nasi lemak packaging resembles the Illuminati symbol of the Jewish conspiracy to corrupt the faith of the people.
However, WeirdKaya was unable to retrieve the original post or Ustaz Harun Jalil's Facebook profile and we will update this article accordingly when we're able to do so.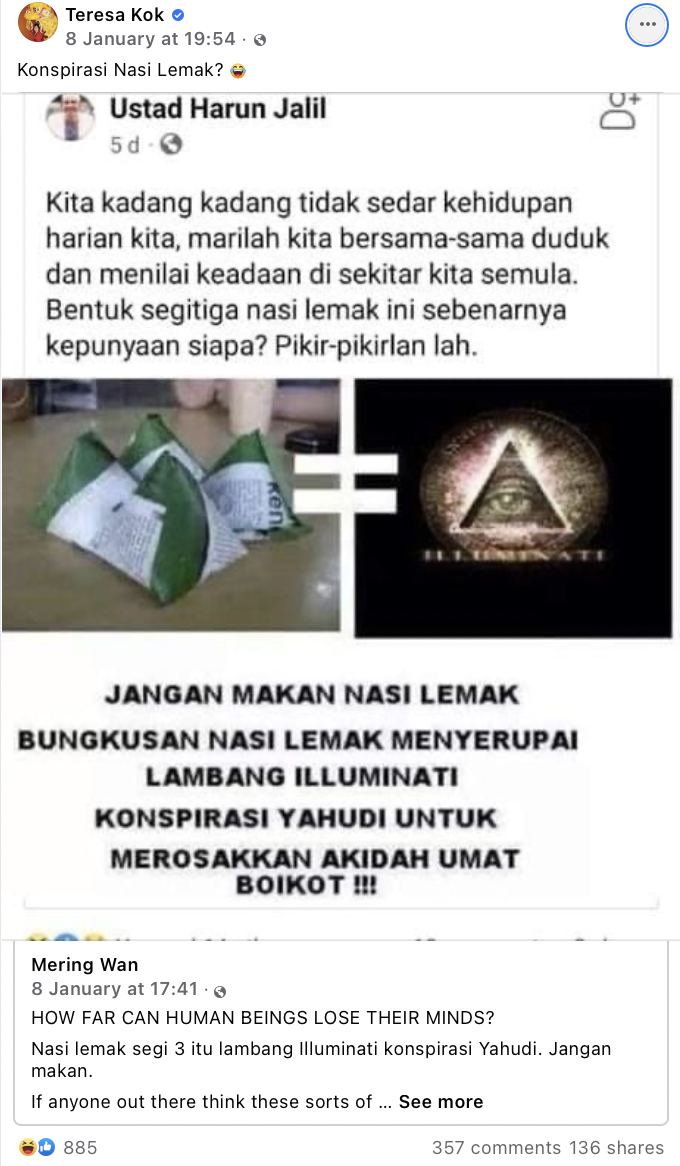 'Don't you understand sarcasm, YB?'
The post has since received over 700 likes at the time of writing, with many scoffing at the idea that nasi lemak had ties to a Jewish conspiracy.
One jokingly wrote, "Underwear also triangular…" So, no more inner wear for us?

Another wrote, "Coming soon…rectangular nasi lemak!"

Others also took the opportunity to mock Kok's seemingly naivety, saying that the post was actually a sarcastic joke made years ago.



What do you think? Comment below and let us know!
Cover Images via Facebook and The Guardian
Editor: Sarah Yeoh