KUALA LUMPUR – A viral tweet of a Universiti Kebangsaan Malaysia (UKM) student selling nasi lemak by the roadside has made its rounds on social media last Friday (19 February) .
I'm waiting for my convo day.X tahu la dpt ke x berdiri atas pentas tu. Today, I decided to sell Nasi Lemak Goreng tepi jalan. I wear topi konvo cause I'm getting out from my comfort zone!

Siapa kata graduate memilih kerja? :')

Her grade: Her work: pic.twitter.com/vXBSCbvAg2

— cocaine (@hellodydo) February 18, 2021
The career route and life map of a typical Asian teenager nowadays is pretty much dictated by society. Finish primary and secondary education, get a degree, graduate, and get a job. A degree has also long been regarded as the golden ticket to a decent job, where one can work at an air-conditioned office and enjoy a high salary too.
However, as more and more people graduate from university, the certificate has largely lost its value due to the economic downturn and job scarcity, both of which has been exacerbated by the pandemic.
---

---
The fresh graduate, Zulieda binti Azni, posted a photo of her selling nasi lemak under the hot sun to earn a living while waiting for her convocation ceremony, adding that she is unsure of whether she is able to stand on the stage to receive her degree.
However, instead of sitting around, Zulieda decided to start her own nasi lemak business named Warung Pokok. Her stall is located at Jalan Metro Perdana Barat 13, opposite the Pekan Kepong People's Housing Project (PPR) .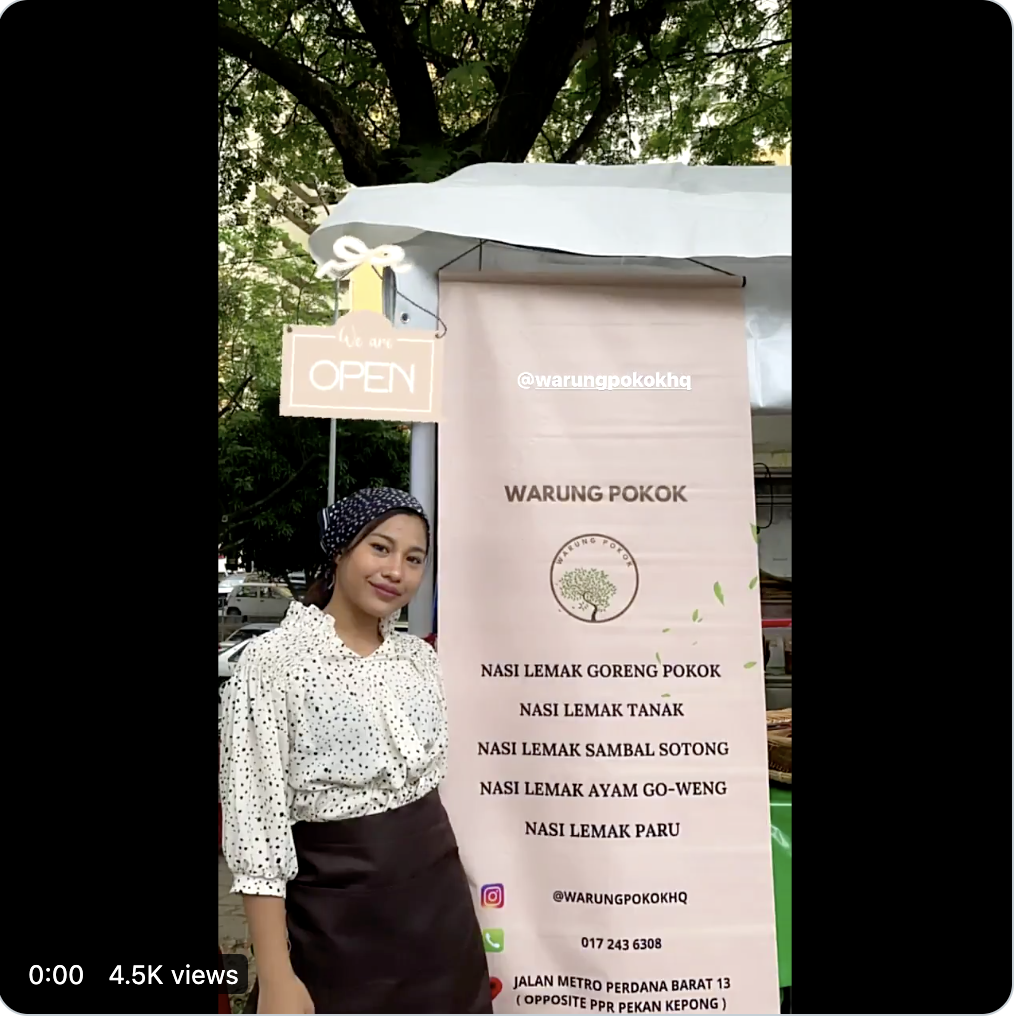 Aside from managing her nasi lemak business, Zulieda is also a high achiever. She scored straight As in all her subjects for the second semester of 2019/2020 and has an average GPA of 3.75/4.00.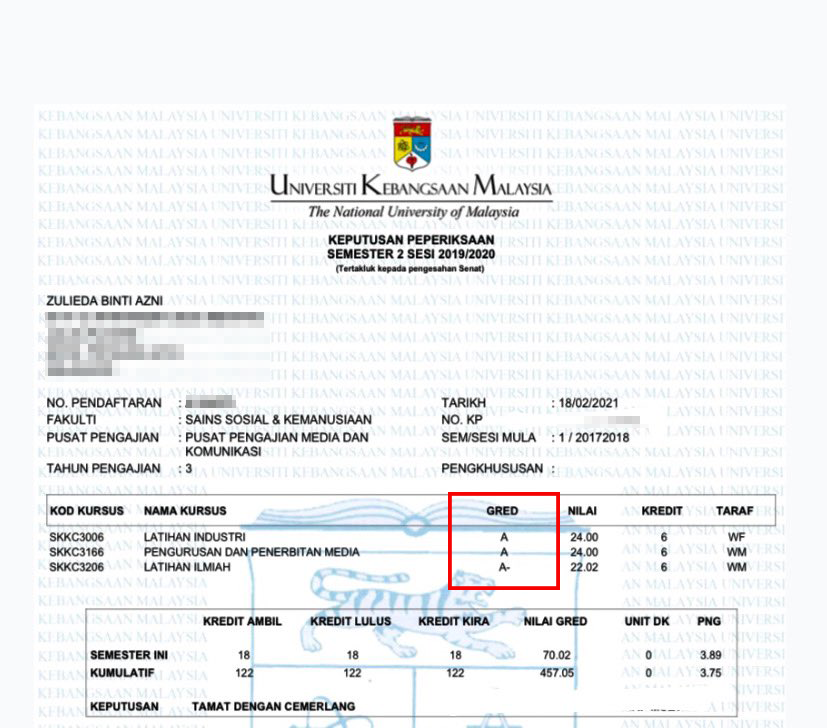 However, those excellent academic results did not stop Zulieda from trying out different possibilities other than taking up a corporate job which offers a better work environment and higher salary. This is why she wears a mortar board in her "launching" post.
"I wear the topi cause I'm getting out from my comfort zone!"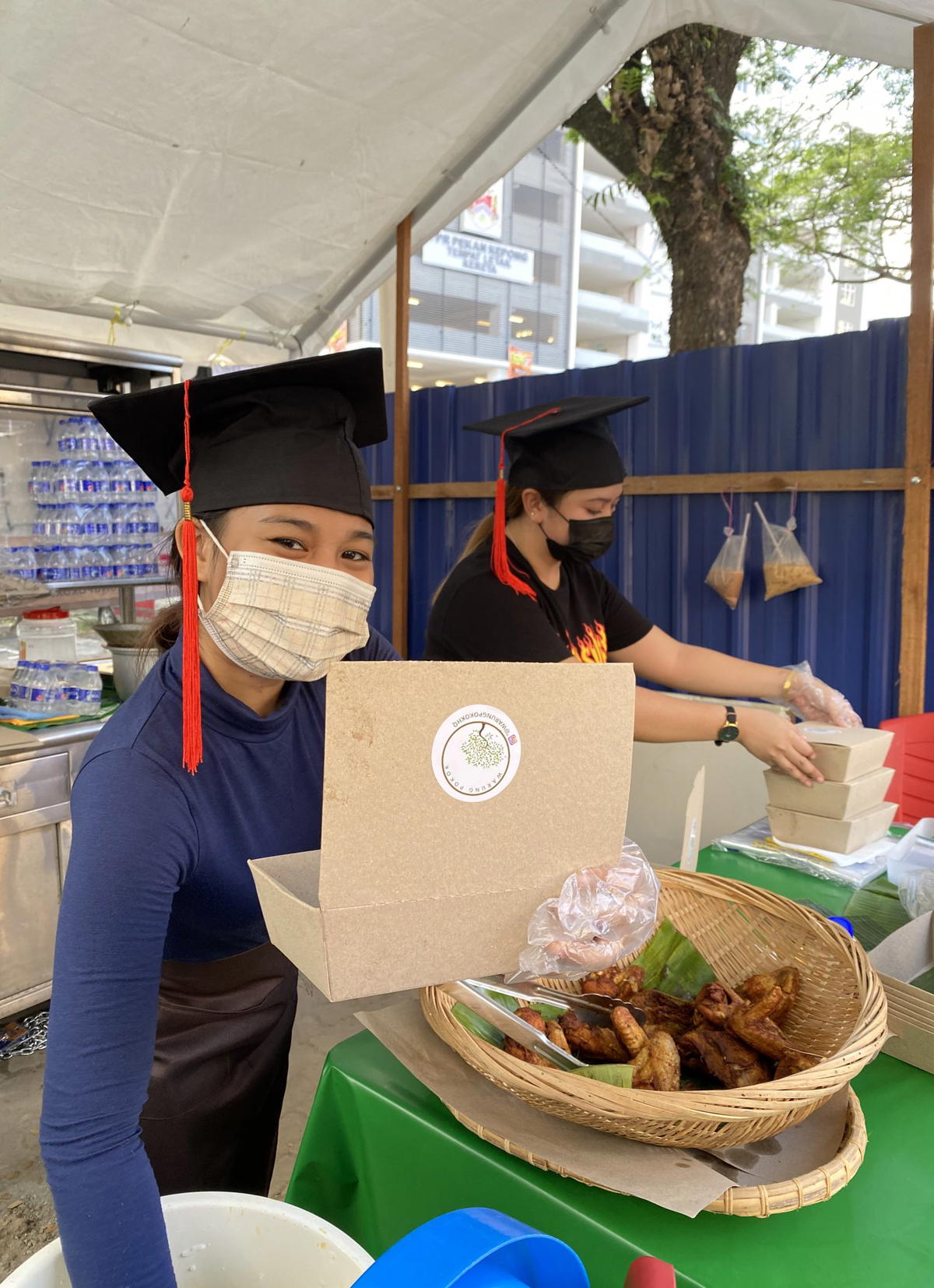 The menu can be found in her tweets too.
The delivery charge is RM4 and it covers a total of seven areas.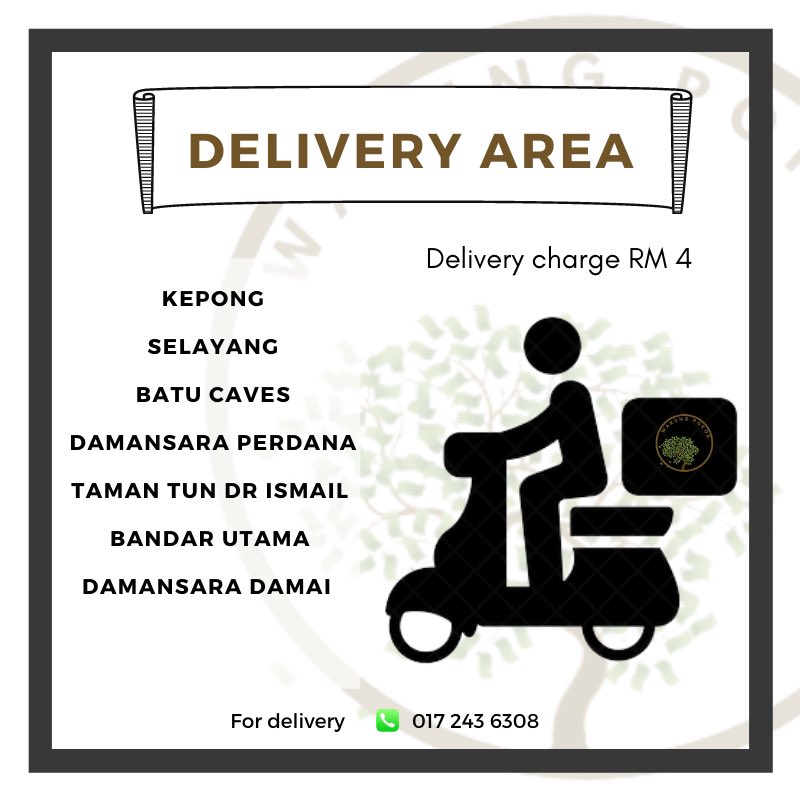 Besides nasi lemak, Zulieda sells other products on Instagram such as shoes (@didaisgirl) and outfits for teens and children (@littledidaofficial).
All in all, we hope her story can inspire youths or fresh graduates who are figuring out their next step in life amidst these hard times. Anything is possible as long as you put your mind to it. Fighting, everybody!
Last but not least, do drop by Zulieda's stall and grab some nasi lemak if you happen to be around Kepong.
---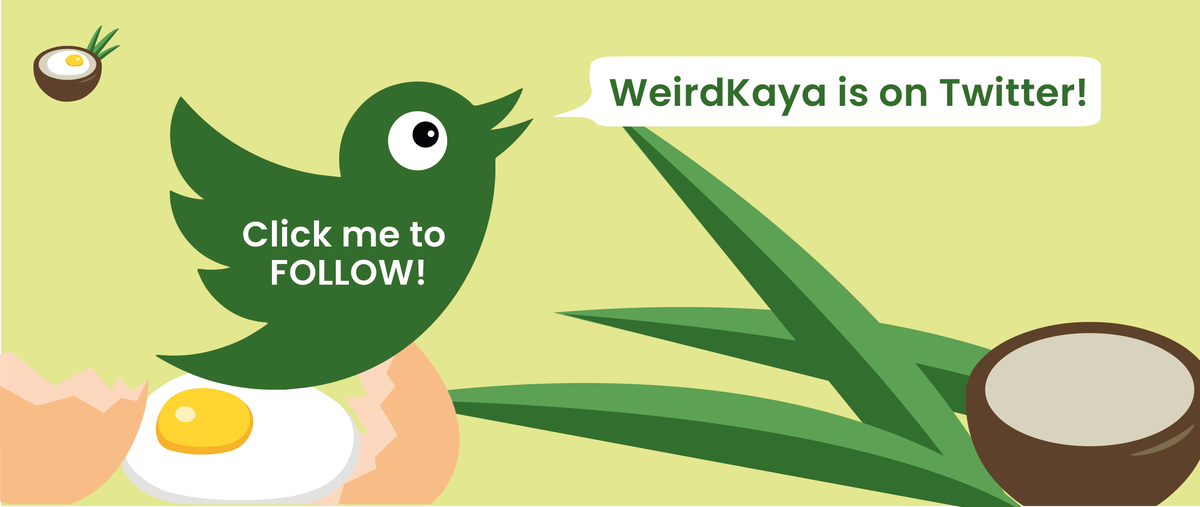 ---
Sources: Twitter/hellodydo
Editor: J.W Chan
Proofreader: Sarah Yeoh