If you're one who relies on public transportation to get to places, there's some bad news for you.
Apparently, you will have to wait till the end of 2022 before you're able to use the escalator at the Taman Tun Dr Ismail (TTDI) MRT station.
Escalator at TTDI MRT station broken for months
The issue was first highlighted by Twitter user Ezrena Marwan on Aug 31, who expressed her frustration at how long it took for the escalator to be fixed after months of it being under maintenance.
This has been under maintenance for months! Ground floor at TTDI MRT station. @AskRapidKL Bila siap? pic.twitter.com/ZfXxEV6WaH

— Ezrena Marwan ايزرين مروان 亞茲莉娜 瑪萬 (@ezrenamarwan) August 31, 2022
And it seems that TTDI isn't the only MRT station to face this problem, as users reported that other stations such as KL Sentral and Pasar Seni also had escalators yet to be fixed.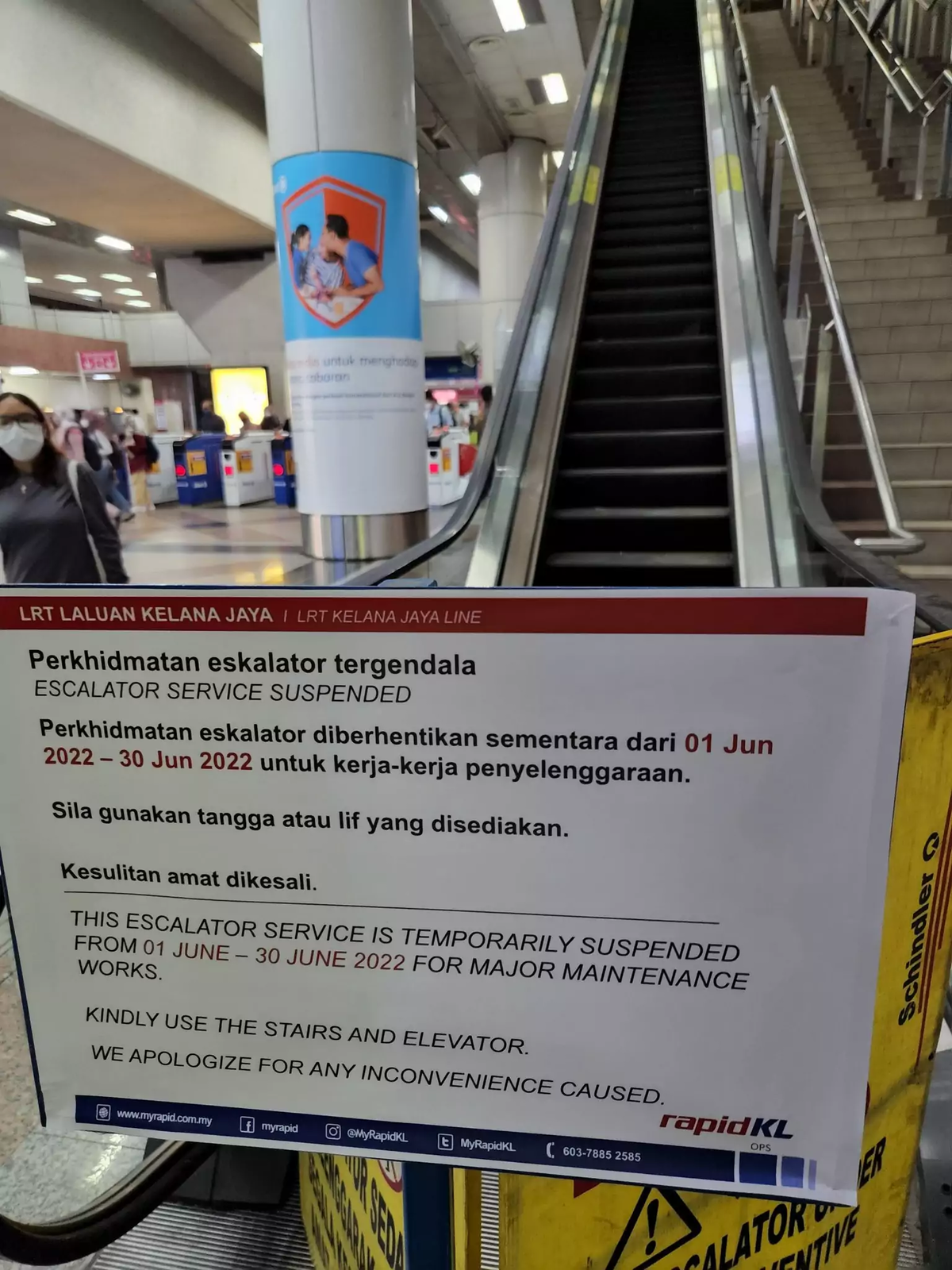 Back in May, Transport Minister Datuk Seri Wee Ka Siong responded to the backlash by saying that Covid-19 lockdown in Shanghai, China had caused a supply chain disruption.
He added that the expected completion of maintenance and fixing date also depended on how quickly spare parts could be obtained, saying that the entire process takes up to three months.
Repair works to be completed between Dec & Jan
Responding to The Vibes' queries, Rapid Rail said the three non-functioning escalators –number 4,9 and 12 were caused by worn and damaged rubber handles.
It added that escalator 12 was closed on January 21 while escalator 9 and 4 were closed on August 29 and September 4 respectively.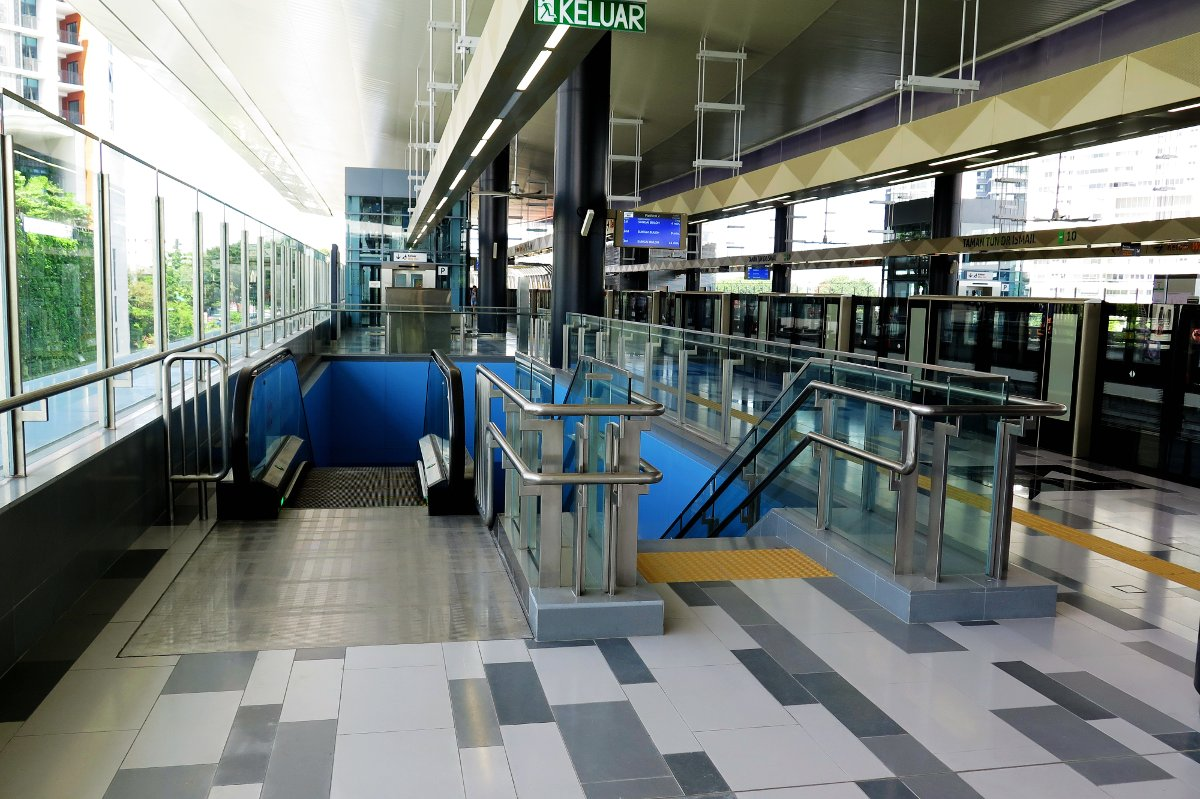 Rapid Rail is working closely with contractors to speed up the delivery of spare parts from the original equipment manufacturer (OEM) abroad by using air cargo services.
"The expected completion date for escalator number 12 and 9 are at the end of December 2022 and January 2023.
"As for escalator number 4, it is still in the procurement and quotation process," it said in a statement.
Rapid Rail also advised users to use other alternatives such as the lifts or stairs to make their way to the station and platforms.
As for disabled commuters, they can call for assistance from the customer service officer or auxiliary police.
READ ALSO:
---
---
---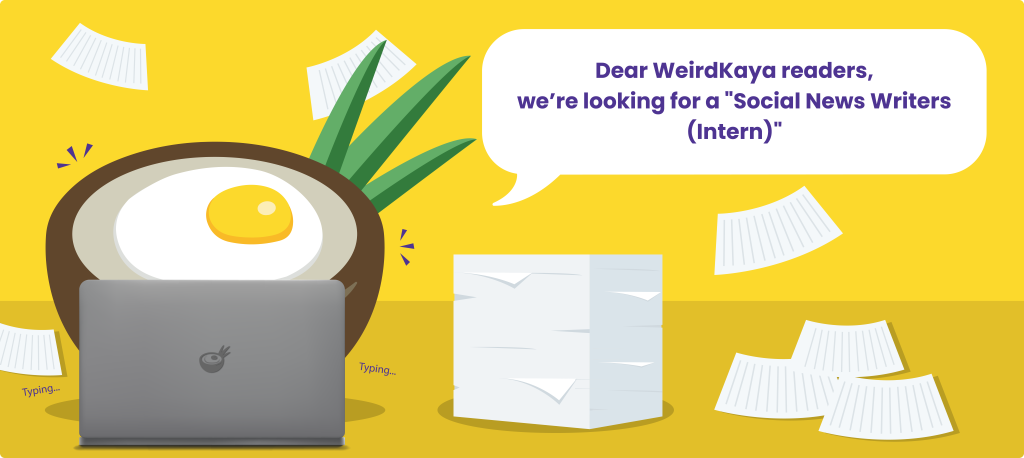 ---