On the way to Mid Valley, I got fed up with the same old pricey mall food and was craving some legit street food. By sheer luck, I came across a hidden gem in Taman Desa through a Google search, which showed it had more than a 4-star review. Excited to find this amazing street food spot called Uncle Keong Noodle Stall, I decided to go and satisfy my cravings for some delicious local dishes.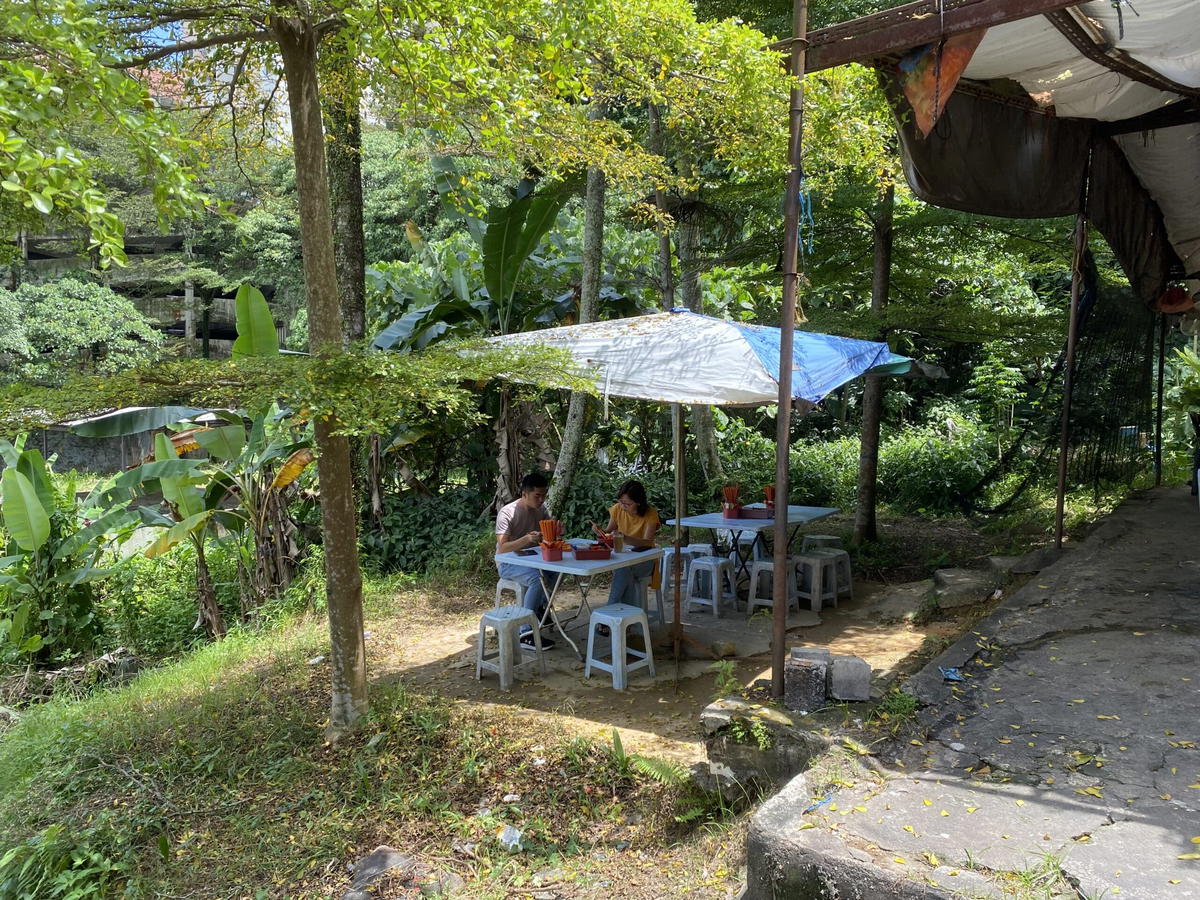 Brunch under shady trees
Nestled under a towering tree and encircled by apartment buildings, the stall radiated an atmosphere of tranquility that's difficult to come by in the bustling metropolis of Kuala Lumpur. Dining amidst nature provided a welcome respite from the city's chaos, allowing patrons to savor the delectable local flavors on offer.
At this roadside stall, be prepared to embrace the heat as you dig into the scrumptious meal! But, don't worry too much though, they've got plenty of shade to keep you cool while you enjoy your meal.
The menu featured Curry Mee, Prawn Mee, and Wan Ton Mee. Unfortunately, the Curry Mee was only available on Mondays, Thursdays, and Fridays, which only served to heighten my curiosity. I settled on the Prawn Mee and dried Wan Ton Mee, both priced affordably at RM7 each.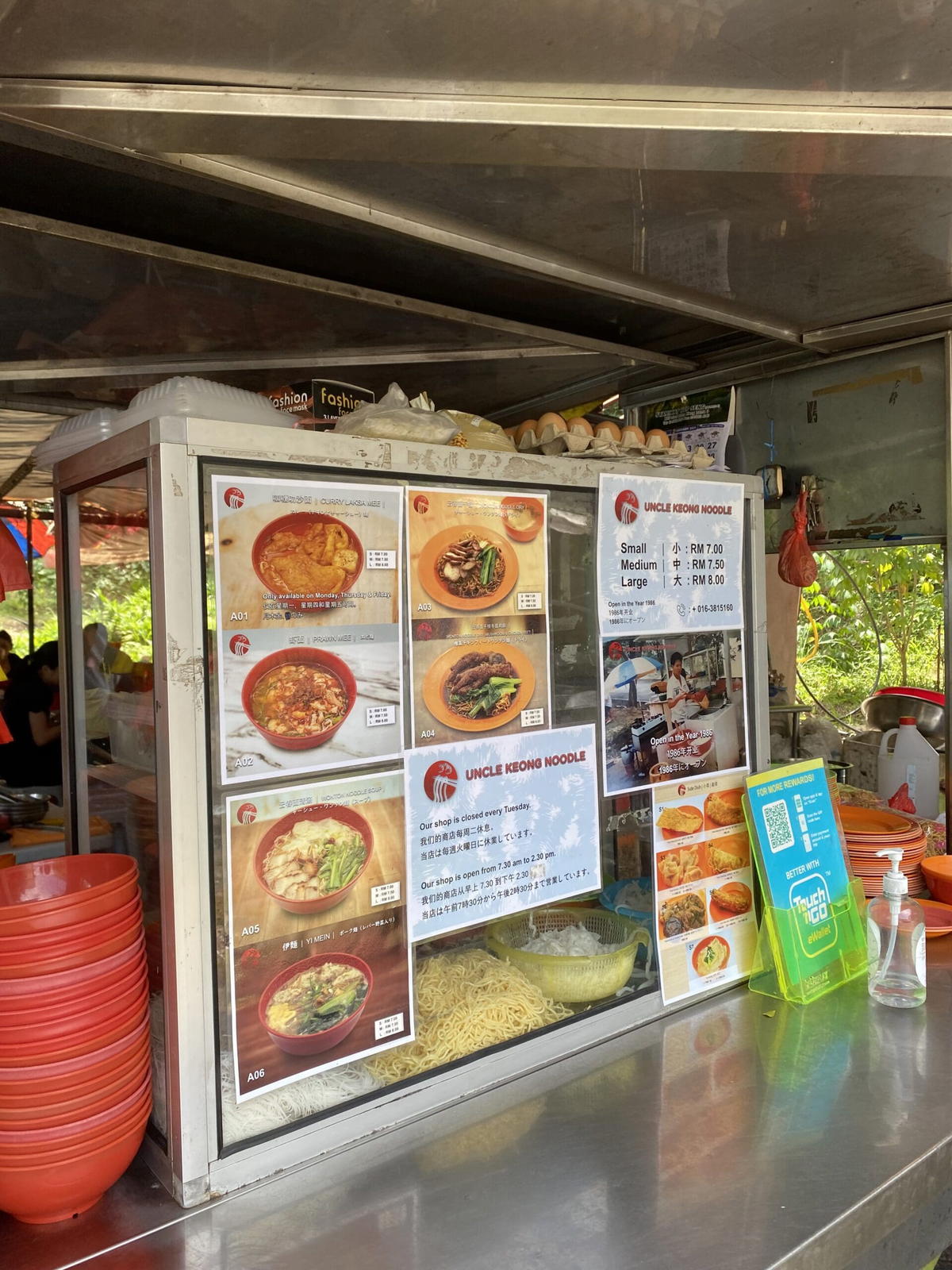 Ordinary yet tasty
The Prawn Mee looks ordinary but the soup blew my mind! The soup was so flavourful not expected based on its "ordinary" look, and it's not easy to find such good prawn soup in KL.
The dish was generously loaded with tender pork slices, and crisp bean sprouts that added a delightful crunch. However, it was the soup that truly stole the show. The aromatic and flavorsome broth was crafted from a well-balanced mix of prawn heads, shells, and pork bones, resulting in a rich and savory taste that left me wanting more.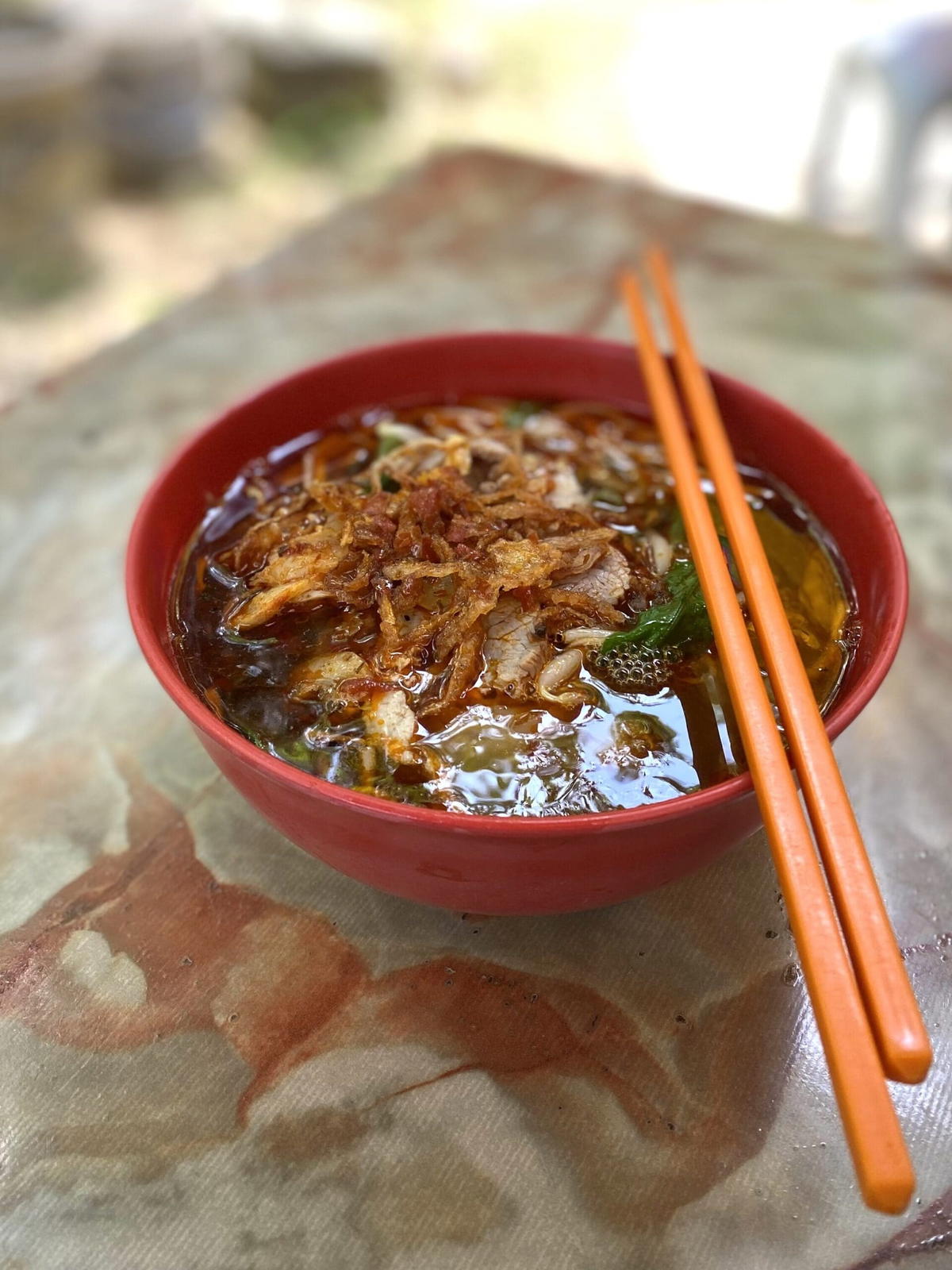 With three size options available, the Prawn Mee caters to varying appetites: RM7 for a small bowl, RM7.50 for medium, and RM8 for a large serving.
The dried Wan Ton Mee, though more ordinary in comparison to the Prawn Mee, still managed to impress. That day, the usual vegetables in the Wan Ton Mee were replaced by lettuce, as they had run out of stock I believed.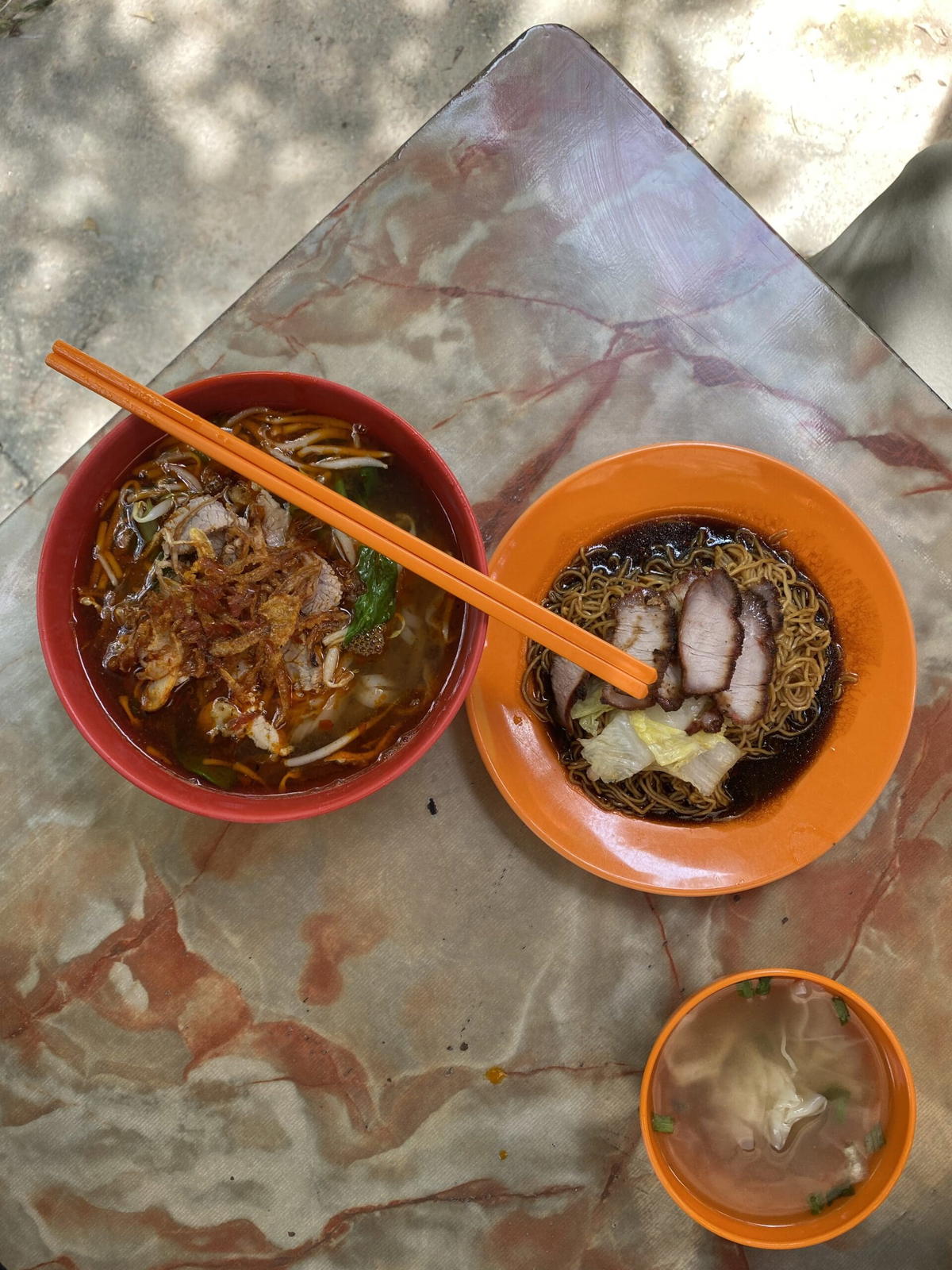 While the barbecued pork slices were just average, the noodles and sauce truly shone. The noodles were cooked to perfection, boasting a springy and tender texture that paired beautifully with the sweet and savory sauce. The result was a satisfying and flavorful dish that complemented the Prawn Mee's rich and aromatic broth.
They also offer a selection of fried dishes, which I didn't sample as I'm not a huge fan of fried food. However, many Google reviews mention that these fried options are quite enjoyable as well.
The warm and amiable stall owner added a personal touch to the entire experience, making me feel right at home. Additionally, parking in the nearby residential area was hassle-free, making the journey to this hidden treasure all the more convenient. I eagerly await my return to finally taste their much-anticipated Curry Mee, which I suspect will be as exceptional as the other dishes I tried.
If their Prawn Mee and dried Wan Ton Mee are anything to go by, I'm in for a real treat!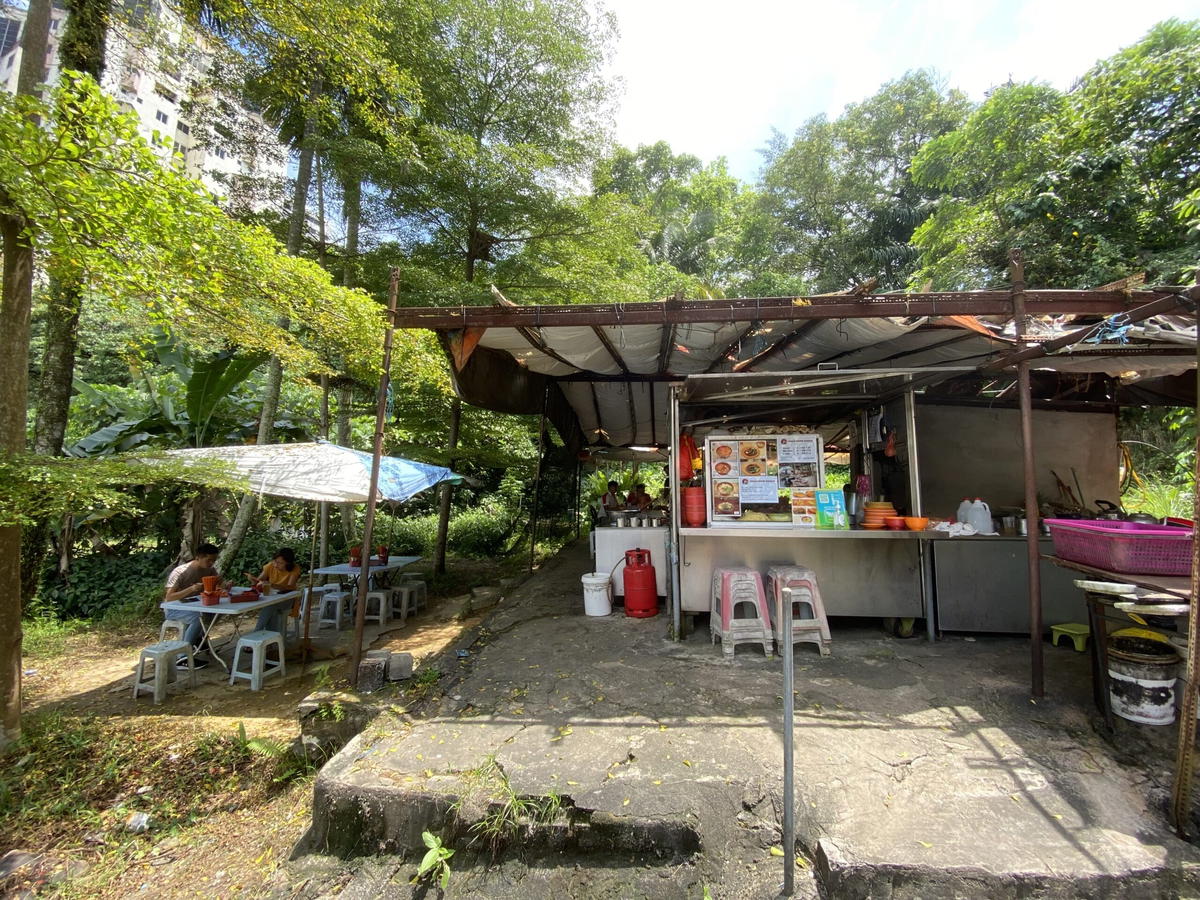 If you're ever near Mid Valley and craving some authentic, affordable street food, be sure to check out this hidden gem in Taman Desa. The serene setting, delicious Prawn Mee and dried Wan Ton Mee, and the friendly owner all make for a dining experience you won't forget. And don't forget to try their Curry Mee on Mondays, Thursdays, and Fridays!
Uncle Keong Noodle Stall
Address: Lorong Jurga, Petaling Lama, 58100 Kuala Lumpur, Wilayah Persekutuan Kuala Lumpur
Open daily 8am- 3pm except Tuesday