After the reopening of the economy, we have seen retail and travel businesses recover back to the pre-COVID times. On the flip side, some also struggle to survive after the pandemic.

A video showing an uncle begging drivers to purchase tissue paper from him at Kuchai Lama has recently gone viral on the internet, with many asking people who passed by to offer support to him.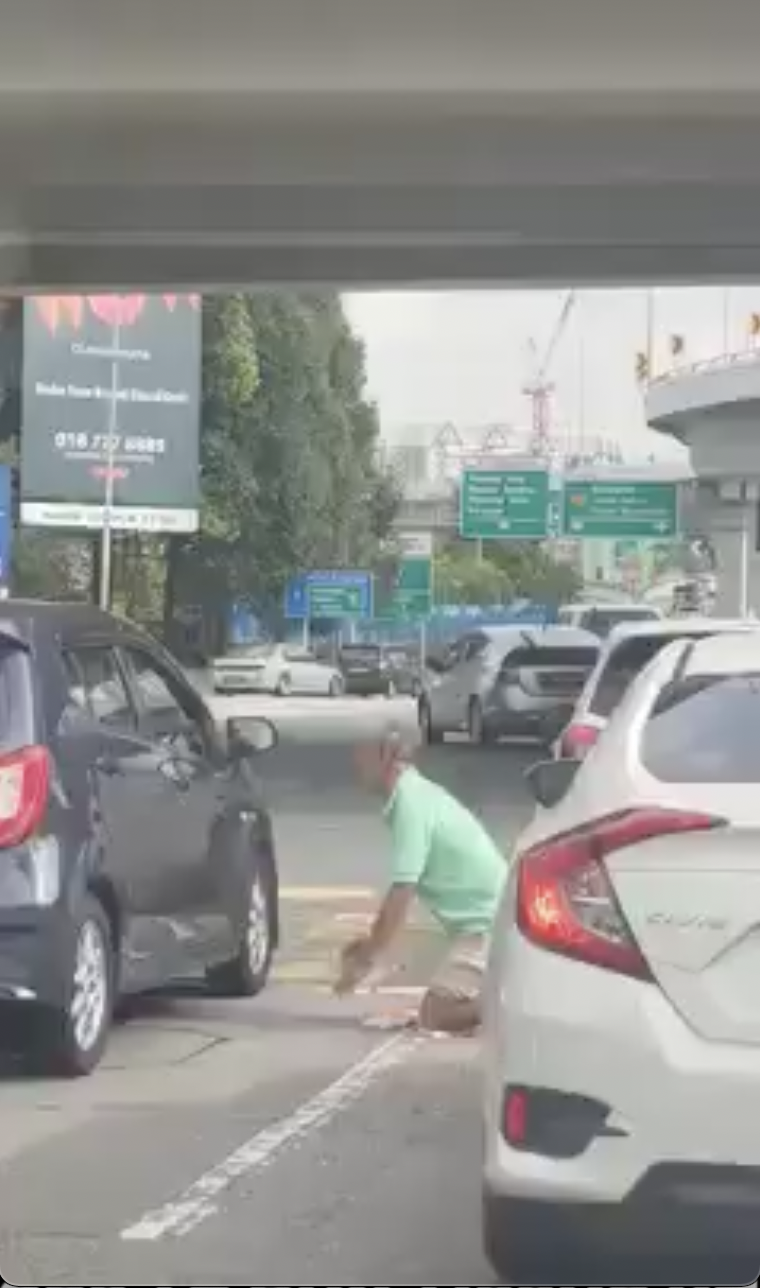 In the video, we can see that an uncle clad in a green shirt knelt on the driver at the traffic light and kept begging him to purchase tissue paper but to no avail.
Seeing that the driver ignored him, he then got up and walked toward the vehicle behind while continuing to display the tissue in his hand.
Mixed reactions online
While the original video has since been deleted, some Facebook pages reposted the video, where it has received mixed reactions online.
"Why don't you get a job since you are healthy?"

"What he is actually selling is his dignity."

Some also blamed the car driver for not lending a helping hand to the uncle.

---
It's unrelated to the article but here's our brand-new podcast – Talk Je Lah!
---