I'll be honest: I'm not usually a fan of beef noodles as past experiences with gamey and tough-to-chew beef had put me off. But there's one exception that keeps drawing me back – a beef noodle stall I've frequented since I was young.
Where is it, you ask? Sin Kiew Yee Beef Noodles at Petaling Street.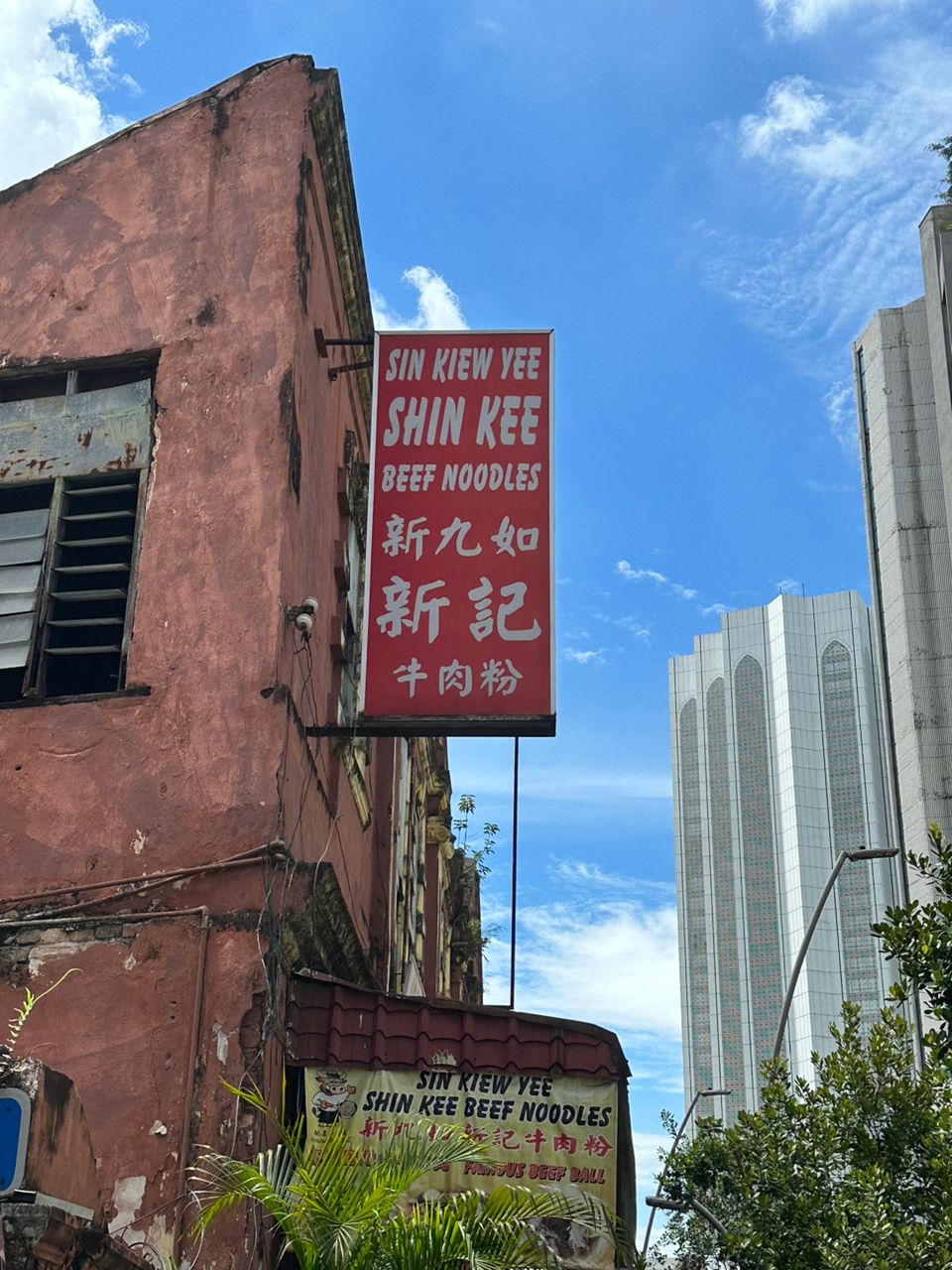 Getting to Sin Kiew Yee Shin Kee Beef Noodles at Petaling Street
Nestled in the bustling streets of Petaling Street in Kuala Lumpur, this gem is easily accessible.
A short 3-minute walk from either the Pasar Seni MRT Station or Plaza Rakyat LRT Station brings you right to its doorstep, where it' located just beside the iconic Petaling Street signboard.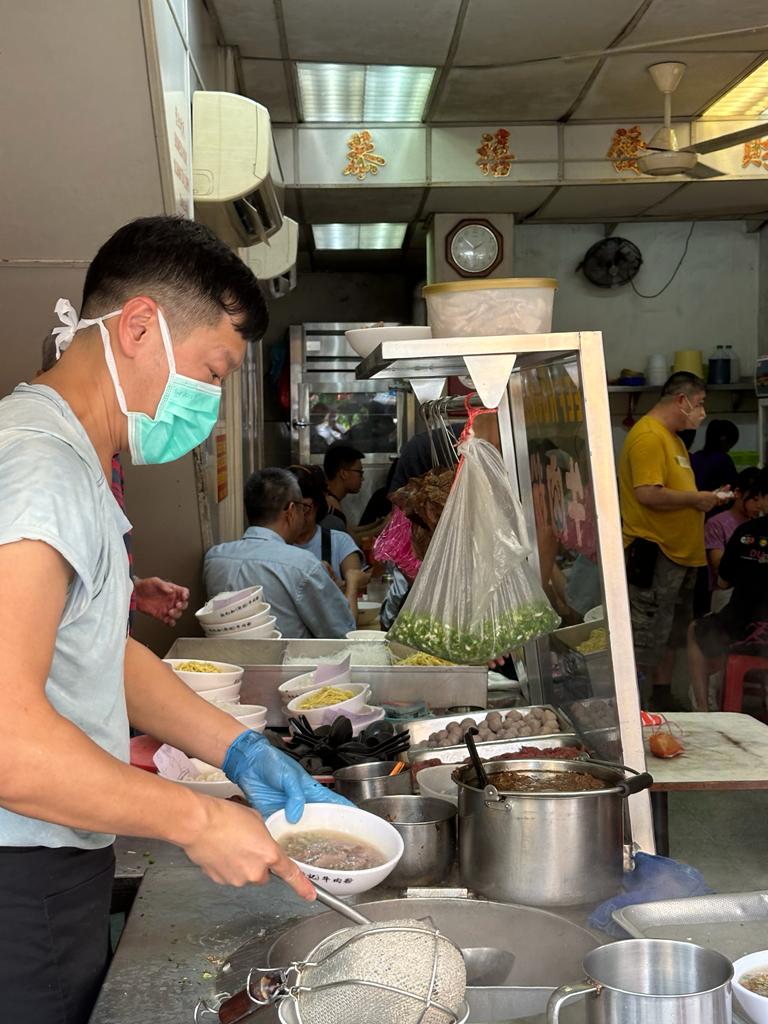 The stall, Sin Kiew Yee Shin Kee Beef Noodles, might be a bit tricky to find due to an eatery which shares a similar name so be sure not to get them mixed up.
Additionally, be prepared to queue up especially on the weekends. A 10-15 minute wait under the scorching sun is common, but thankfully the line moves quickly.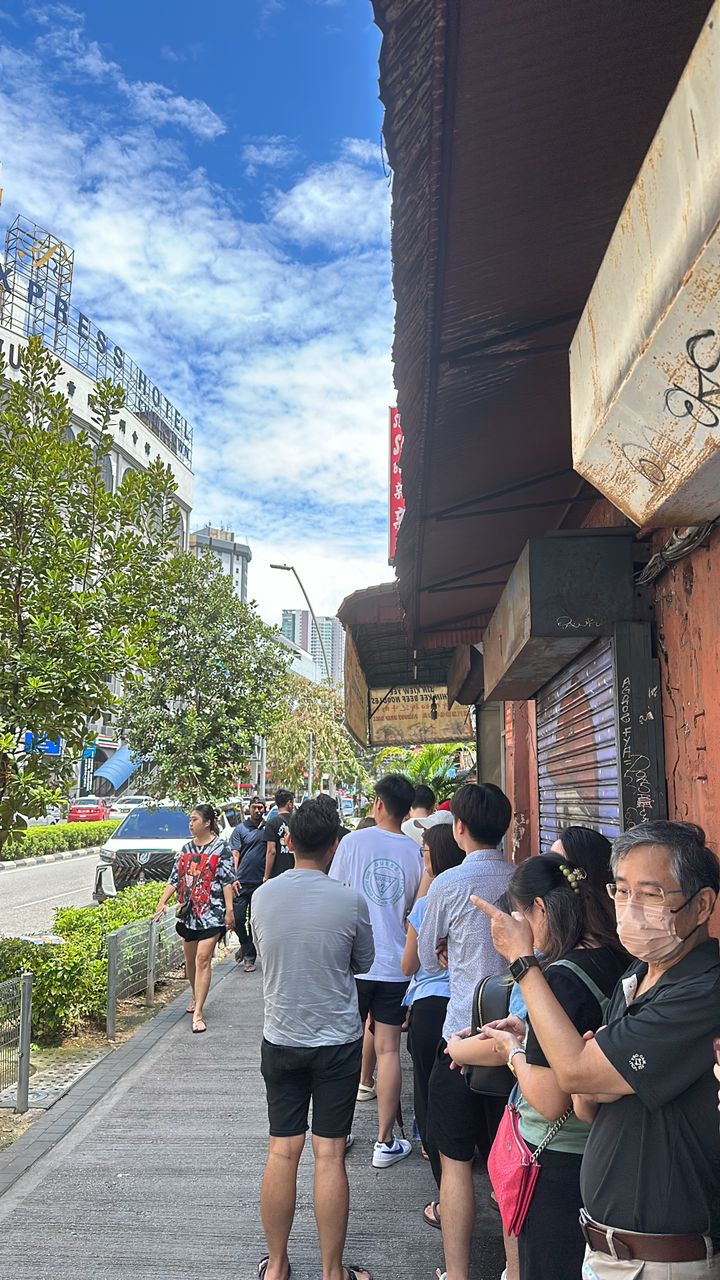 The shop's small size means you'll likely share a table with others if it's not fully occupied – which honestly is a small price to pay for what's to come.
Menu at Sin Kiew Yee Shin Kee Beef Noodles
The menu is relatively straightforward, with its sole focus being on beef-related dishes like Fresh Beef Soup, Beef Ball Soup, and Mix Soup, where it's paired with your choice of either dry hor fun, mee, or bihun. Prices are reasonable, with small portions at RM12 and large ones at RM14.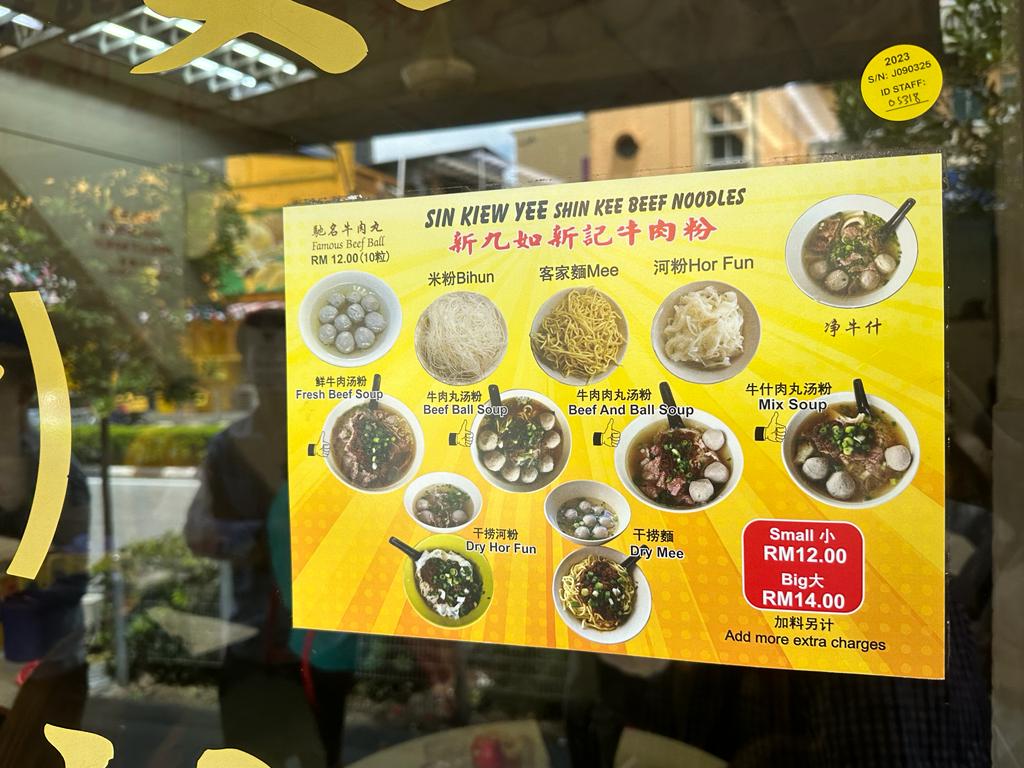 Dried hor fun with mix soup review
Despite the long queue during my visit, the service was swift. I opted for the dry hor fun with mix soup (big portion) for RM14.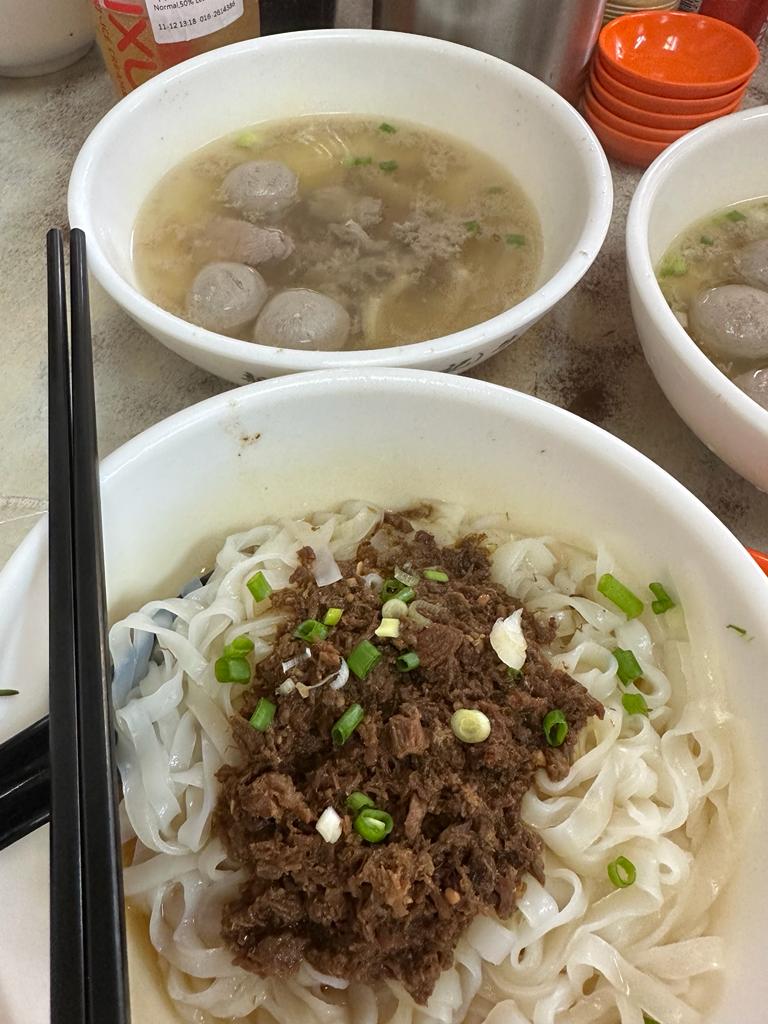 The dish was a delightful surprise – the dry hor fun was topped with a generous amount of minced beef and enhanced with their special chili sauce, creating an explosion of flavour in every bite.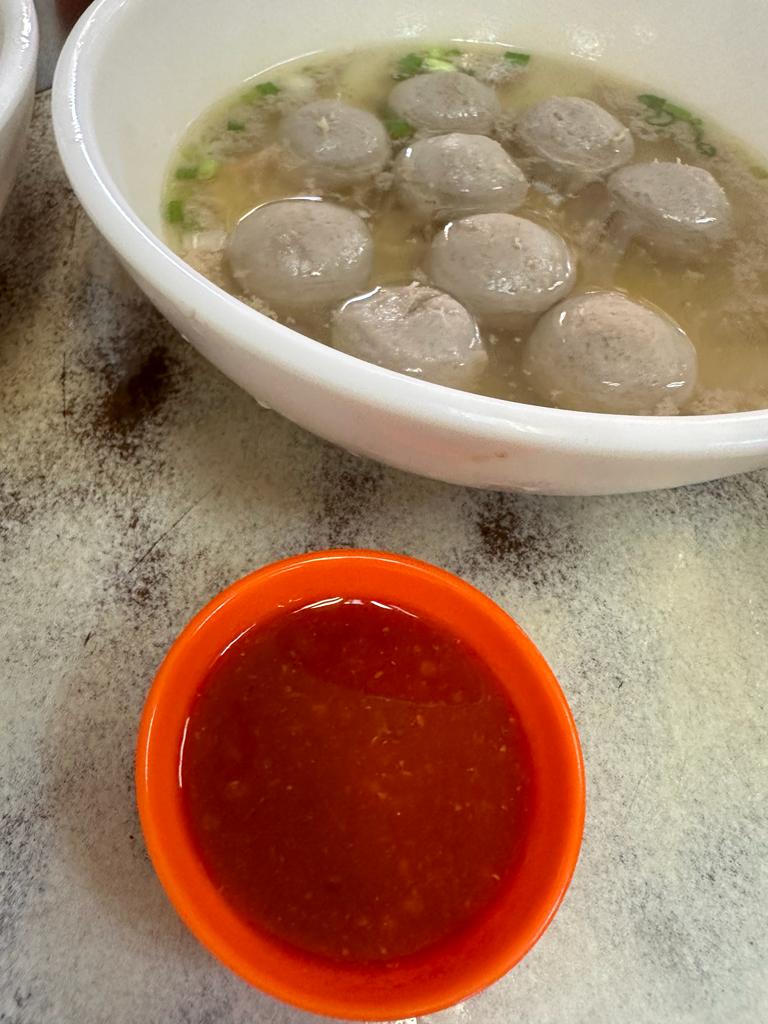 Beef soup at Sin Kiew Yee Petaling Street
Now, let's talk about the beef soup. The broth was rich and thick, enveloping tender, fresh beef pieces that melted in the mouth. It was a symphony of flavors, perfectly balanced and deeply satisfying.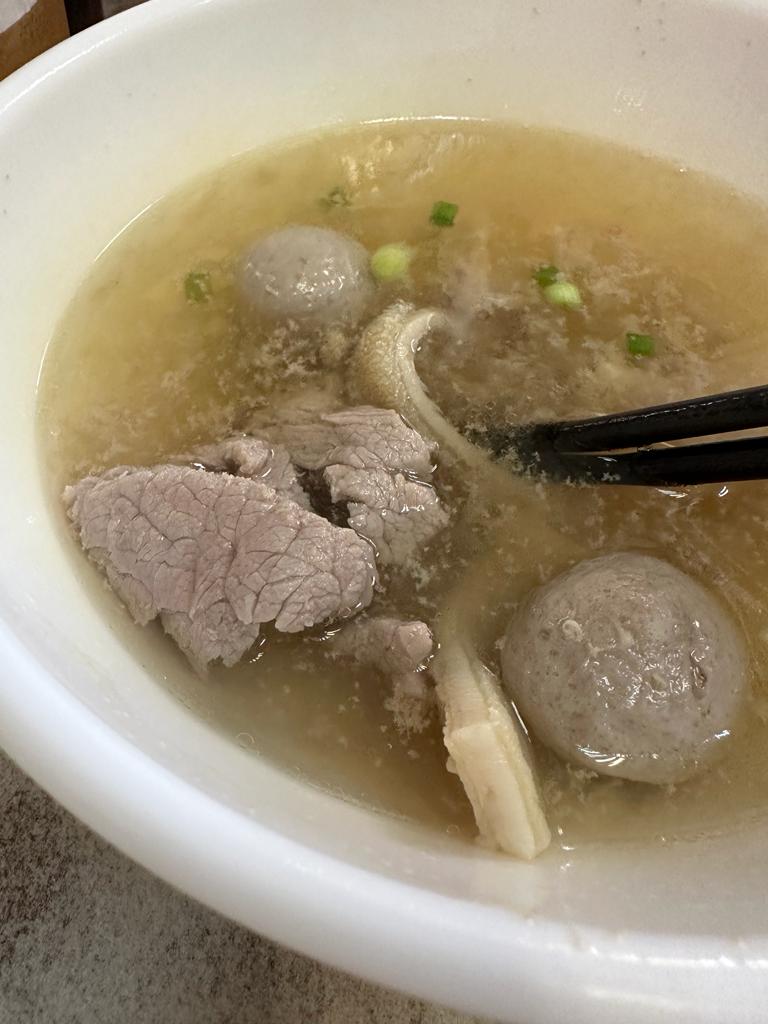 I also tried the beef balls, priced at RM12 for 10 pieces. Each ball was a burst of savory goodness, well-seasoned and cooked to perfection.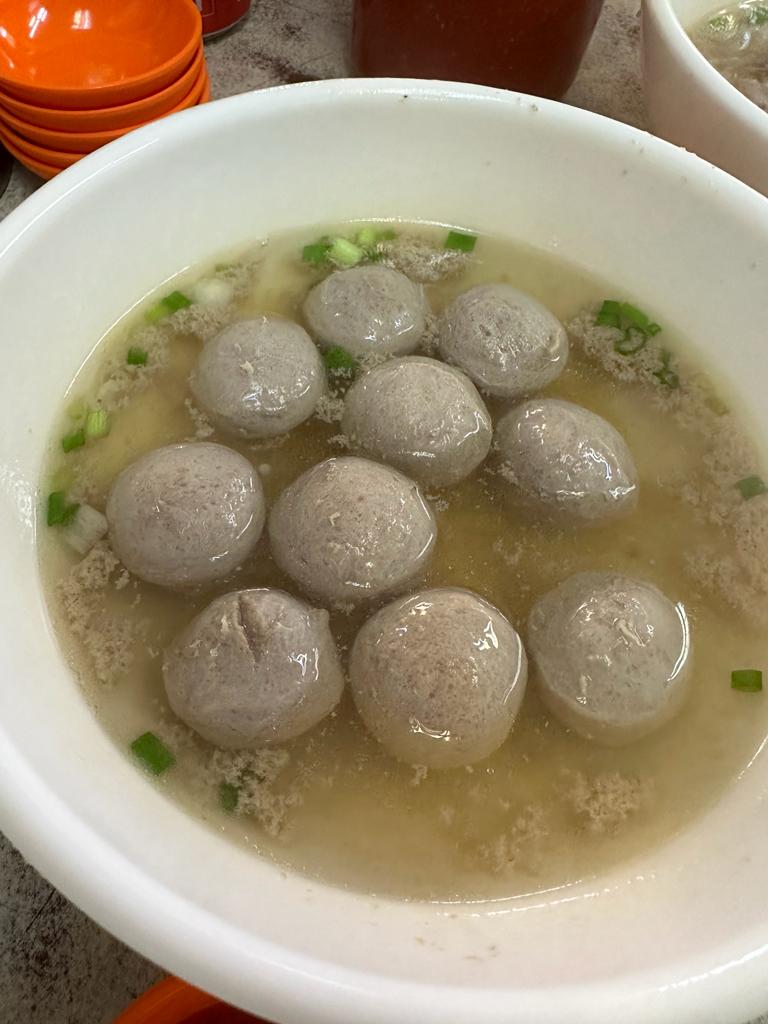 The Verdict: Pros & Cons of Sin Kiew Yee Beef Noodles
Portion-wise, the large size was more than enough for me, keeping me full well into the night. A word of caution though: extra beef comes with additional charges.
The staff's friendliness and attentiveness added to the experience, although the shop's small size and the crowd made it a bit warm inside, despite the air conditioning.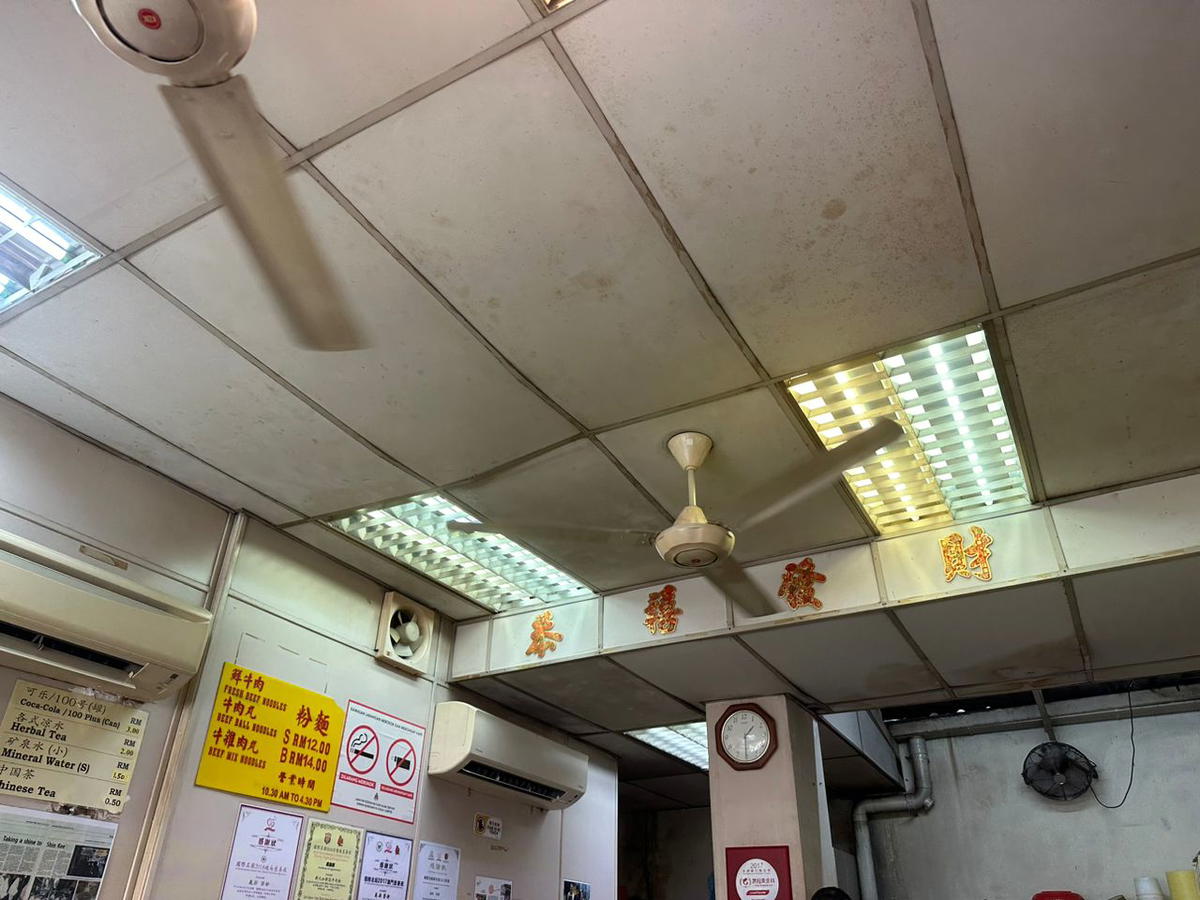 One minor gripe was the slight price increase since my last visit, but it's a small concession for the quality and taste.
In conclusion, Sin Kiew Yee Shin Kee Beef Noodles is not just a meal; it's a nostalgic journey for locals and a culinary revelation for tourists. I once brought a Thai friend here and he proclaimed it was one of the best meals he had in Malaysia.
This 70-year-old stall, with its simple yet exceptional offerings, truly stands out as one of the best in KL.
Address:
Sin Kiew Yee Shin Kee Beef Noodles (新九如新记牛肉面)
7a, Jalan Tun Tan Cheng Lock, City Centre, 50000 Kuala Lumpur, Wilayah Persekutuan Kuala Lumpur
Business Hours:
Mon: 10:30am to 4:30pm
Tue: 10:30am to 4:30pm
Wed: Close
Thur: 10:30am to 4:30pm
Fri: 10:30am to 4:30pm
Sat: 10:30am to 4:30pm
Sun: 10:30am to 4:30pm

---
---
---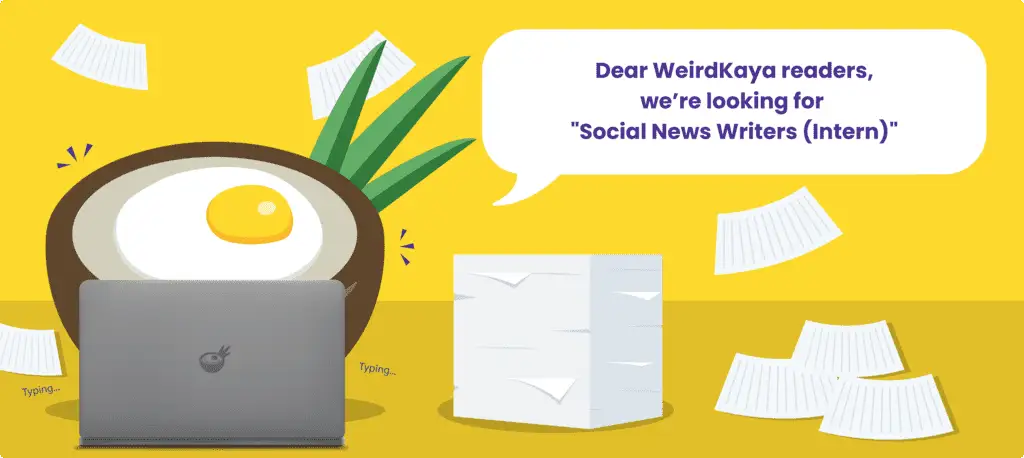 ---