As the Lunar New Year approaches, several Western media outlets have published Chinese New Year related content to celebrate the festive season together.
While their intentions bear no ill will, some have unconsciously featured items considered as "taboo" in Chinese culture, thus inviting the wrath of the Asian community.
Joss paper for "deadly" effects?
UK media The Guardian recently featured a plate of dumplings which has caught widespread attention on Twitter for a not-so-good reason.
Read also: Malay CNY-Themed Song 'Dong Dong Qiang' Praised For Promoting Multiculturalism
In the article, the author shared a few traditional recipes for Lunar New Year, including a pork and crab dumplings with spicy sour sauce recipe which featured a 'longevity joss paper' as its backdrop.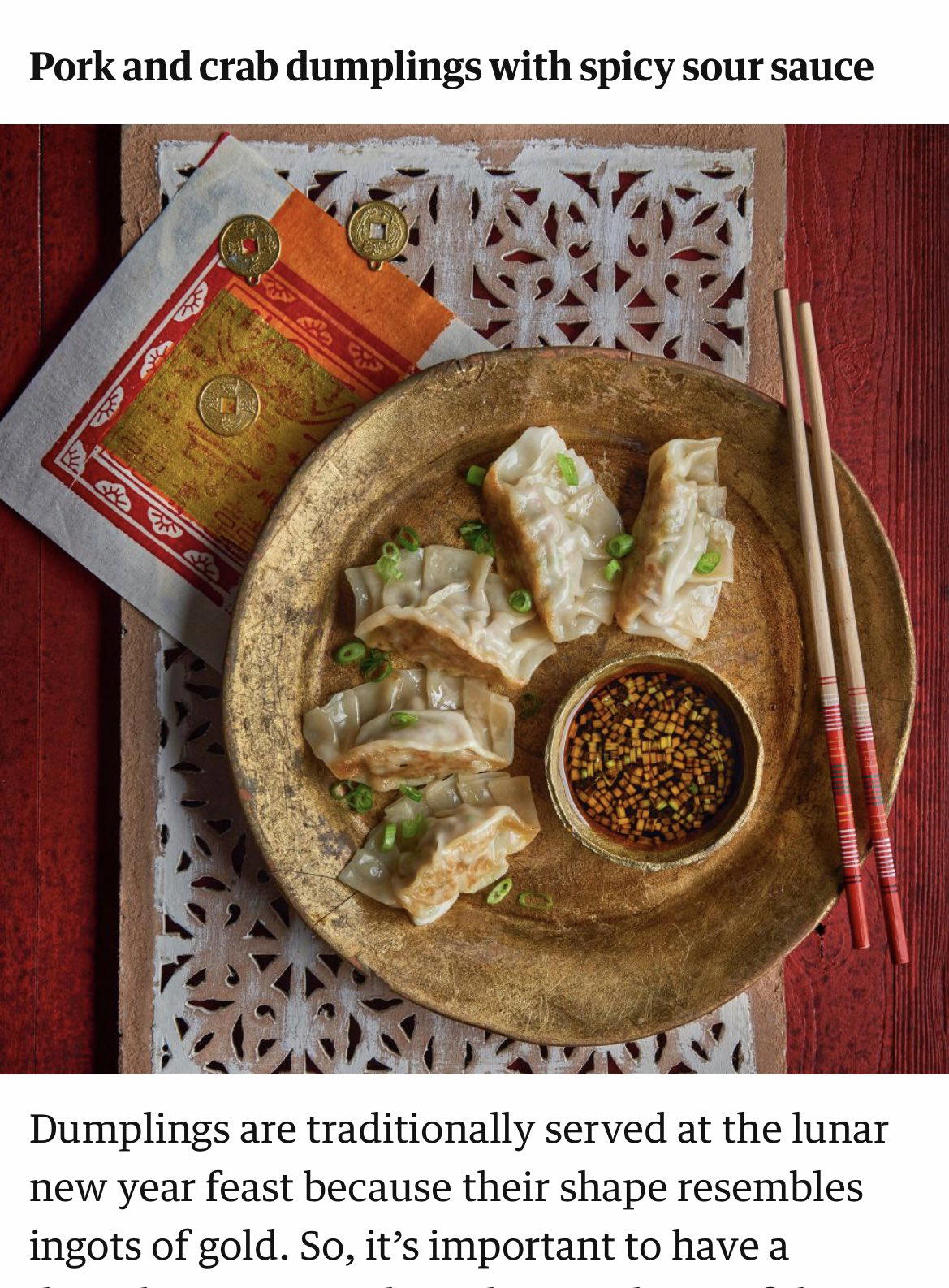 This immediately set off warning bells in London-based Chinese reporter Vivienne Chow, who wrote how she was "stunned" to see a traditional Lunar New Year dish paired with joss paper which equaled to "hell money you burn for your ancestors".
😱TOO stunned to see this in @guardian @ObserverUK Lunar New Year recipes. You most definitely DO NOT pair a LNY dish w joss paper 金銀衣紙 which=hell money you burn for the dead. You DO NOT talk abt death in the New Year! DM me next time if you are unsure https://t.co/YZuw3TTqWe pic.twitter.com/cEk1XdMOST

— Vivienne Chow (@VivienneChow) January 16, 2022
She added that topics about death are strictly forbidden during Chinese New Year.
You DO NOT talk about death in the New Year!
She also urged The Guardian to DM (direct message) her if they were "unsure".
What about the ancient coins?
Chow also spotted several ancient coins in the background and explained how it was bound together to form a sword and used in killing vampires and zombies during the Qing Dynasty.
…..☝🏼Urgh just one more thing to add re those Qing/ancient looking coins: my immediate association is this👇🏼You bind the coins to make a sword to kill vampires/zombies. Why? I don't know. But again, these coins are for the dead too. pic.twitter.com/BmF0ZpRAx4

— Vivienne Chow (@VivienneChow) January 16, 2022
BBC Food: Funeral paper with Lo Mein
In the comment section, one netizen shared an article by BBC food where it showcased a Lo Mein with scallops and Tenderstem broccoli recipe along with a funeral envelope (吉儀) as part of its decorations.
This deeply shocked Chow, who went on to reveal that the envelope is usually given out to attendees at a funeral.
"It usually contains a coin and candy which you need to spend and eat quickly," she explained.
While The Guardian has since removed the offending picture, BBC Food is still retaining the inauspicious graphic as the article's thumbnail.
Paper offerings spotted at Sadie Coles
To make matters worse, Chow also shared her discovery of paper offerings being featured at the famed UK art gallery Sadie Coles, where it came at a price tag of £150 (RM855.70).
…(Cont.) Speaking of this reminds of this "artwork" I saw at @SadieColesHQ in London couple of months ago: "Offering (to Saint-Martin)" by Gabriel Kuri, an editioned work selling at £150. It's paper offerings you burn for the dead. Friends said they were all offended by this … pic.twitter.com/T4YXyZoTkm

— Vivienne Chow (@VivienneChow) January 16, 2022
In traditional Chinese culture, these paper offerings are usually burnt for the deceased and don't cost a bomb.
Cover Images via The Guardian/BBC Food
Editor: Sarah Yeoh