Many couples have endured months of separation due to travel restrictions caused by COVID-19. But since its official lifting, some have seized the opportunity to reunite with their partner, just like this girl from Terengganu.
Read also: M'sian Brings His 68yo Dad To Travel In KL For The First Time Ever, Melts Netizens' Hearts
Going the distance (literally)
After the government announced its decision to allow interstate travel, Nad embarked on a 308km journey from Terengganu to Selangor to surprise Alif, her boyfriend of 10 months.
In a TikTok video uploaded by Nad's friend, we can see her waiting behind a wall before she appears before him.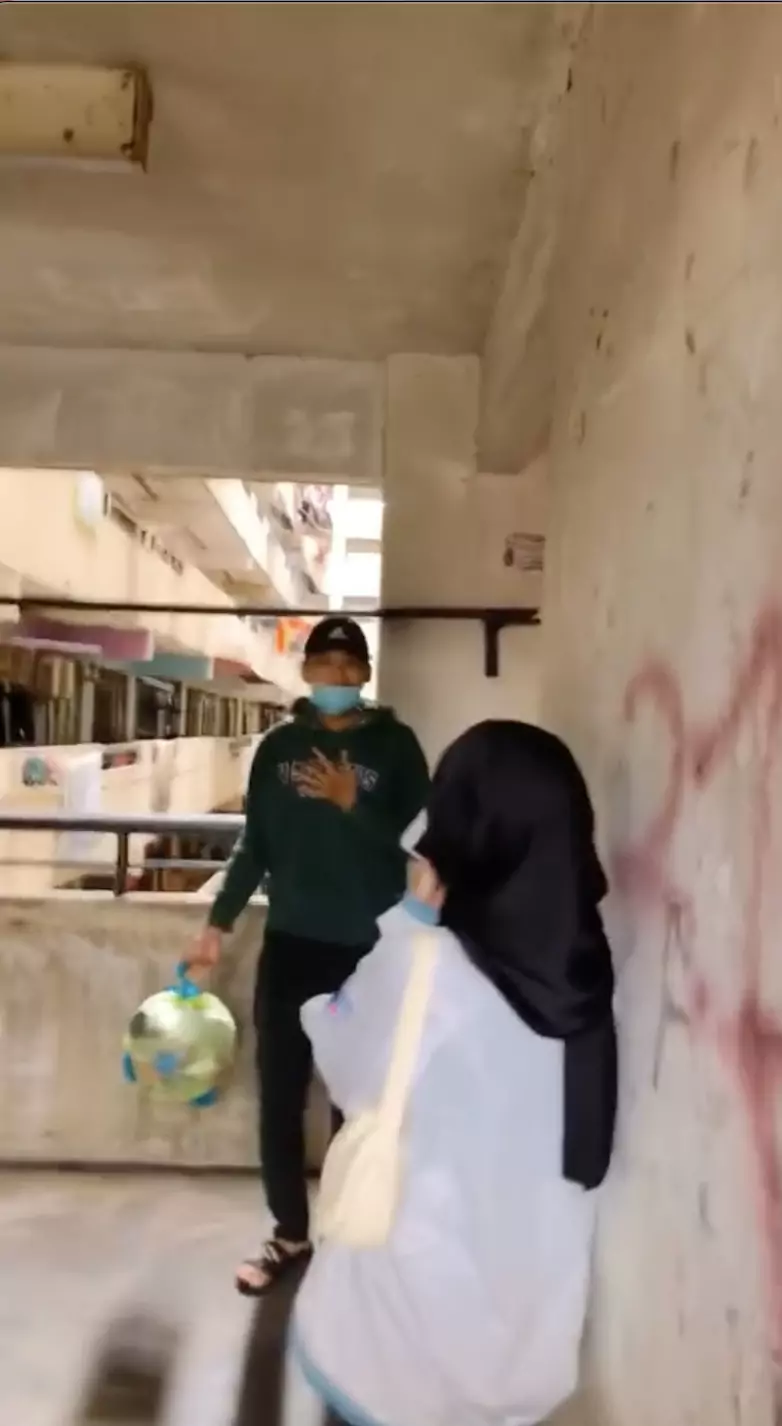 Her presence so deeply shocked Alif that he remained motionless for a few seconds and even dropped the plastic bag he was holding.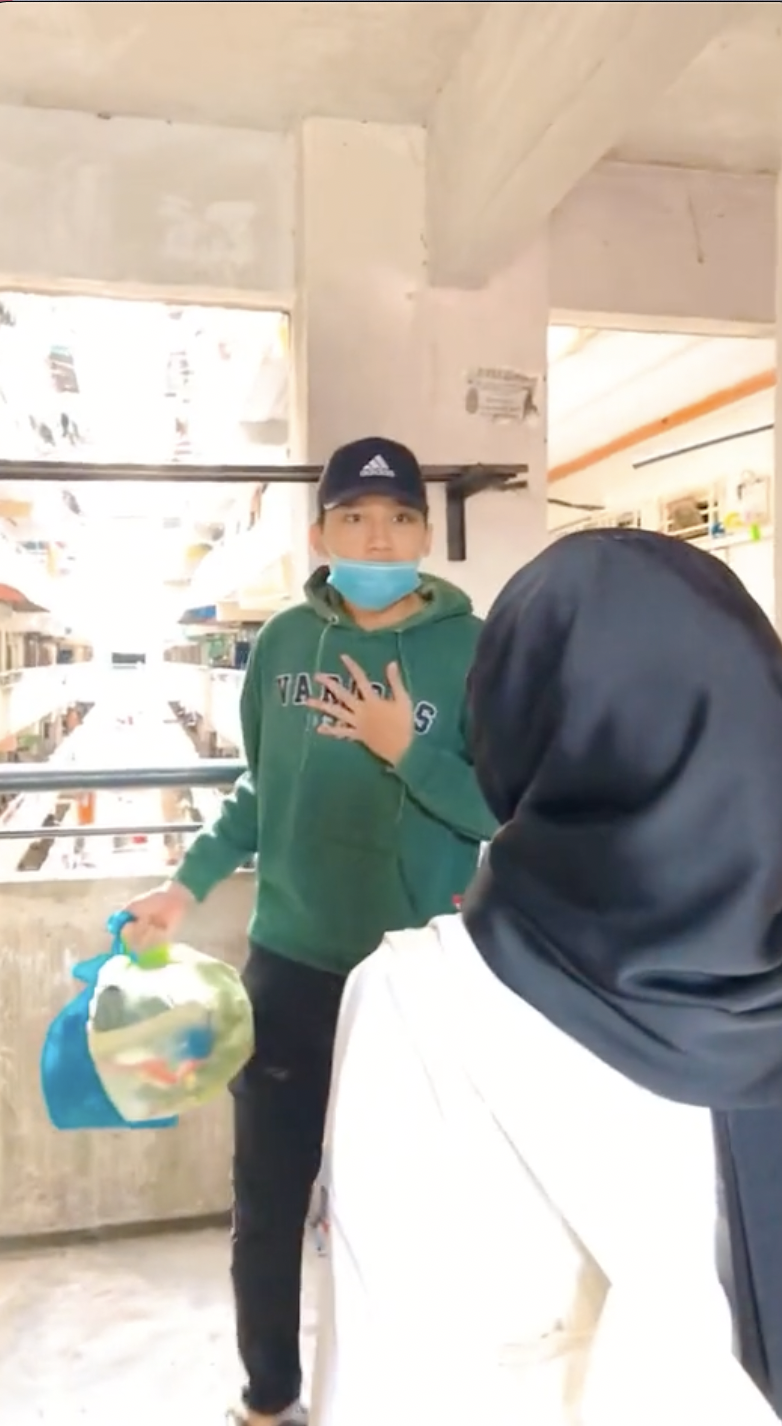 Still reeling from Nad's surprise appearance, Alif then walks over to the corridor and holds his head in his hands as he tries to calm down.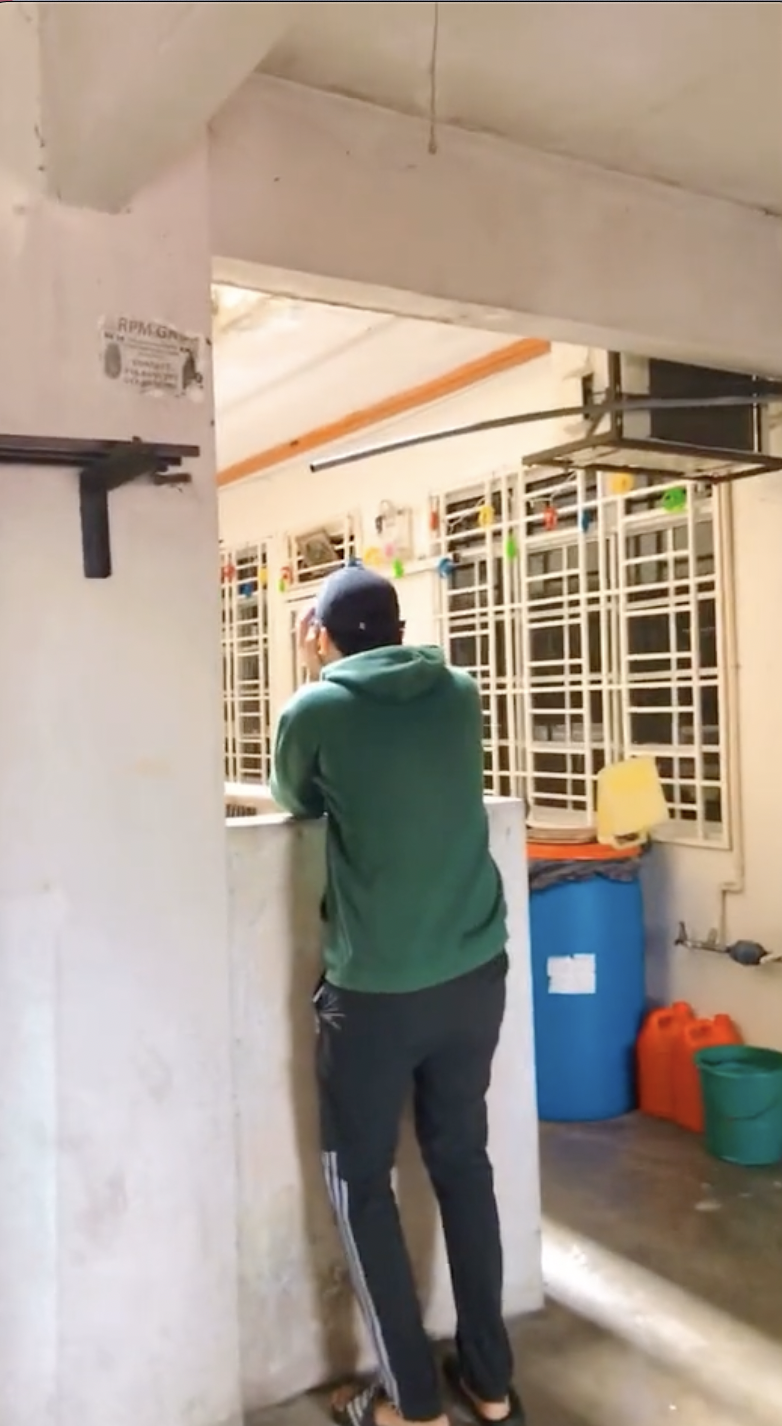 The video quickly garnered the attention of netizens, racking up more than 266K likes and 1.8 million views at press time.
You can watch the video here:
"It's been a month since they last met'
Speaking to WeirdKaya, @n4q33 shared that surprising Alif was part of Nad's plan to travel to Selangor to help her sister with a drawing project.
They have been in a 10 month long-distance relationship (LDR) and met for the first time in October […] So it's been a month since they last met.

This is their second time meeting each other.
@n4q33 also revealed that the couple had a small fight as Alif began overthinking a day before they met in real life. But we're glad that things worked out in the end!
'So cute!'
At the comment section, many netizens were touched by how sweet and cute the couple were.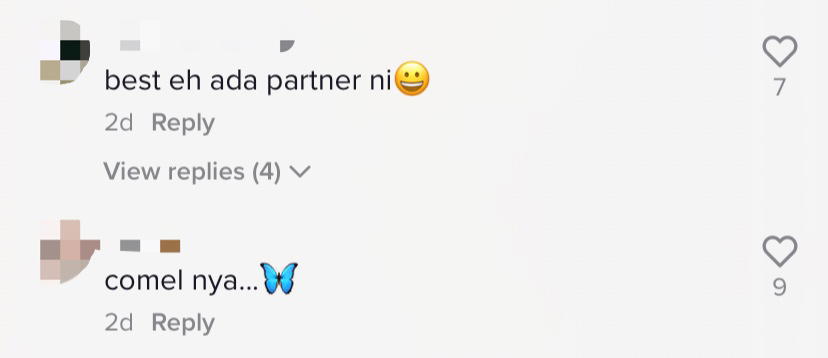 One netizen said that his reaction would be the same as Alif's if it were to happen to him.

Another shared that she had encountered a similar experience before.

Another also advised to the couple to enjoy the moments they have with each other while they can.
---
It's unrelated to the article but here's our brand-new podcast – Talk Je Lah!
---
Cover images via
Editor: Sarah Yeoh