KAJANG – An SUV was caught on camera driving getting out of control and ploughing into several cars and roadside stalls before ramming into a shoplot here yesterday (Oct 27).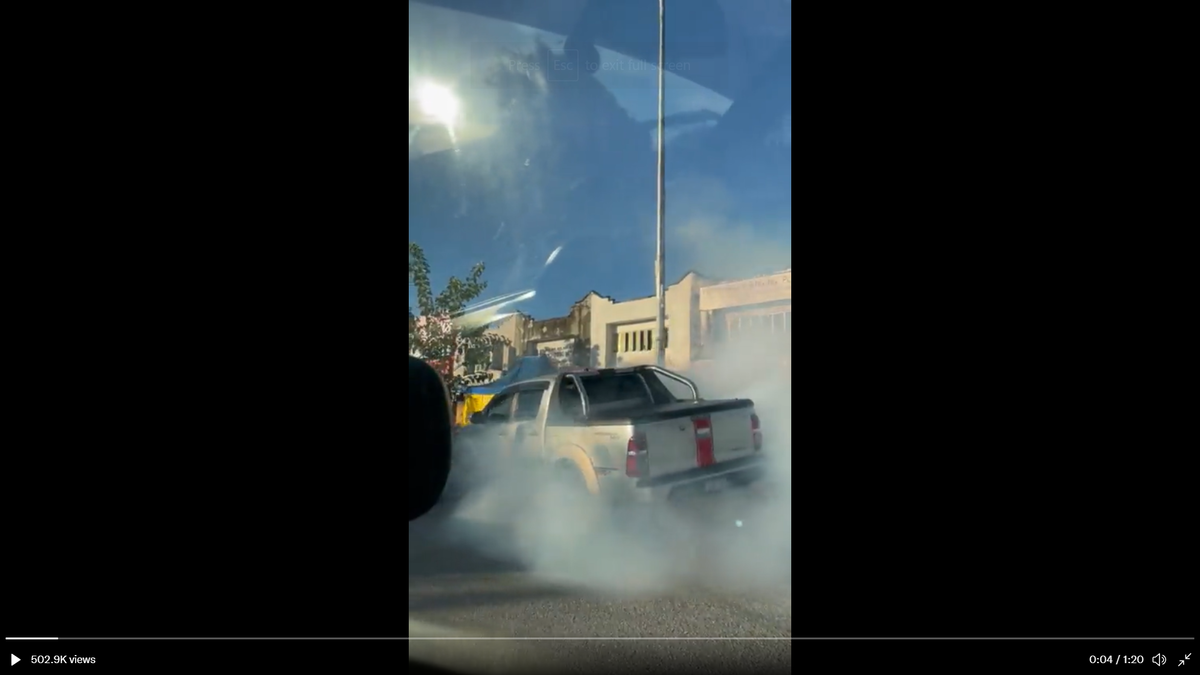 The video first begins with the SUV being shrouded with smoke and a motorist rushing over to check on the driver.
Baru sahaja berlaku sebentar tadi di Kajang. Nasib baik tak langgar orang dekat situ. Punca taktahu kenapa sbb nak cepat pickup @nuramirafadzil 😖 pic.twitter.com/XaGsyWLb2l

— 스쿠트 (@hafizxromli) October 27, 2021
A Grab delivery rider was also seen smashing the car's window to stop the driver from proceeding further.
Suddenly, the car moved forward without warning and rammed into a roadside stall and motorbike before it crashed into the shoplot, sending bystanders into a panicked frenzy.
Thankfully, no injuries were reported.
Police: Driver had not eaten all day
In a statement issued today, Kajang District police chief Assistant Commissioner Mohd Zaid Hassan said the driver had lost consciousness while at the wheel as he had not eaten anything.
"When he came to his senses, he went into a panic, causing him to crash into the shoplot," he said.
Mohd Zaid added that urine tests confirmed that the driver was not under the influence of alcohol at the time of the accident.