The 24.4km Sungai Besi-Ulu Kelang Elevated Expressway (SUKE highway) has recently opened and has 14 interchanges that reach out to 60 residential areas and major highways in Kuala Lumpur. Many have also been to the three-lane, dual-carriageway to witness the opening.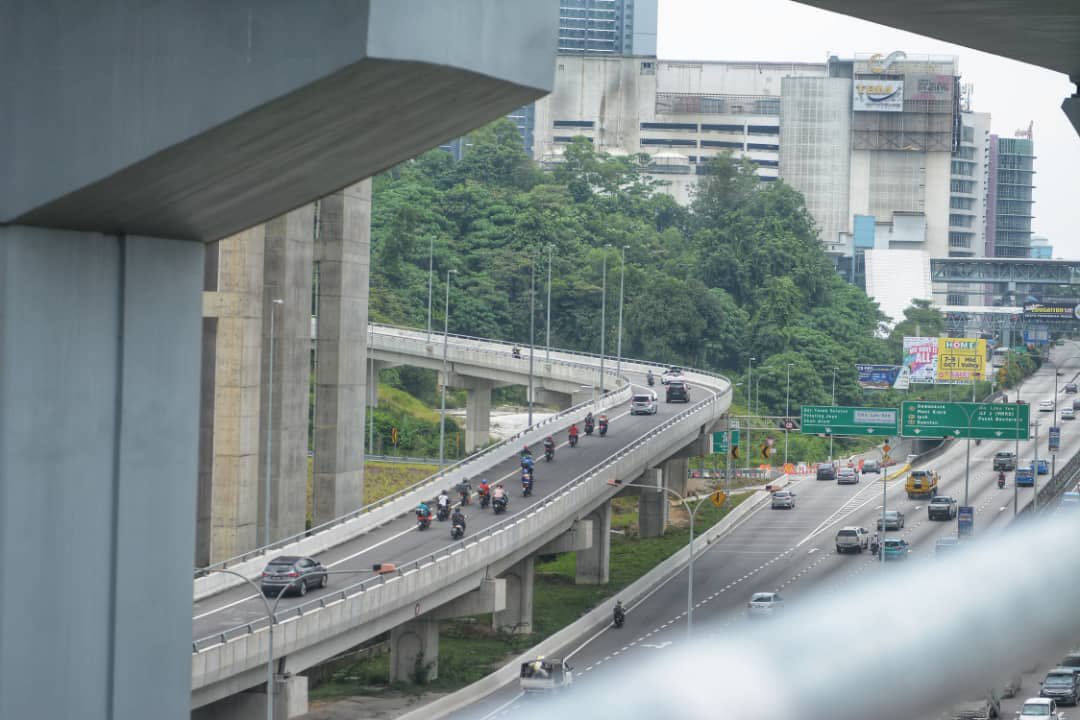 However, not long after the opening, the SUKE highway recorded its first accident with a Myvi car owner who stopped at the emergency lane to have a bird-eye view of the scenery, reported China Press.
Police confirms the case
Ampang Jaya District Police Chief Assistant Commissioner Mohamad Farouk Eshak confirmed the accident on SUKE highway at 2:45 pm yesterday (18 Sept).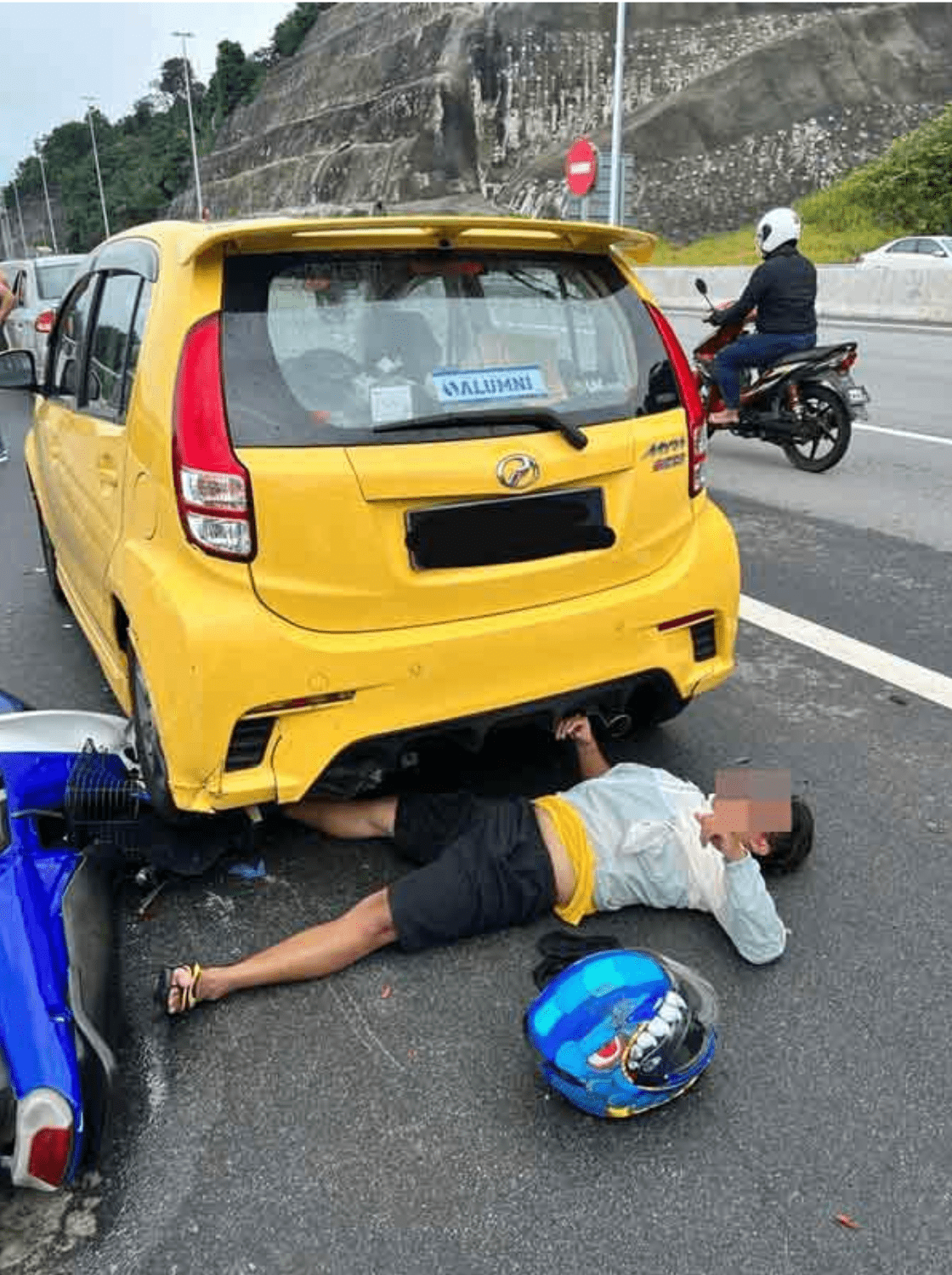 Read also: 'Low Cost Cosplay' M'sians Shocked To Find Merdeka Decoration At R&R Along North-South Expressway
He pointed out that the Myvi car was parked by the emergency lane to watch and take pictures of the scenery.
A motorcycle behind it could not hold his break in time and slammed into the car's rear, causing both the person and the motorcycle to crash to the ground.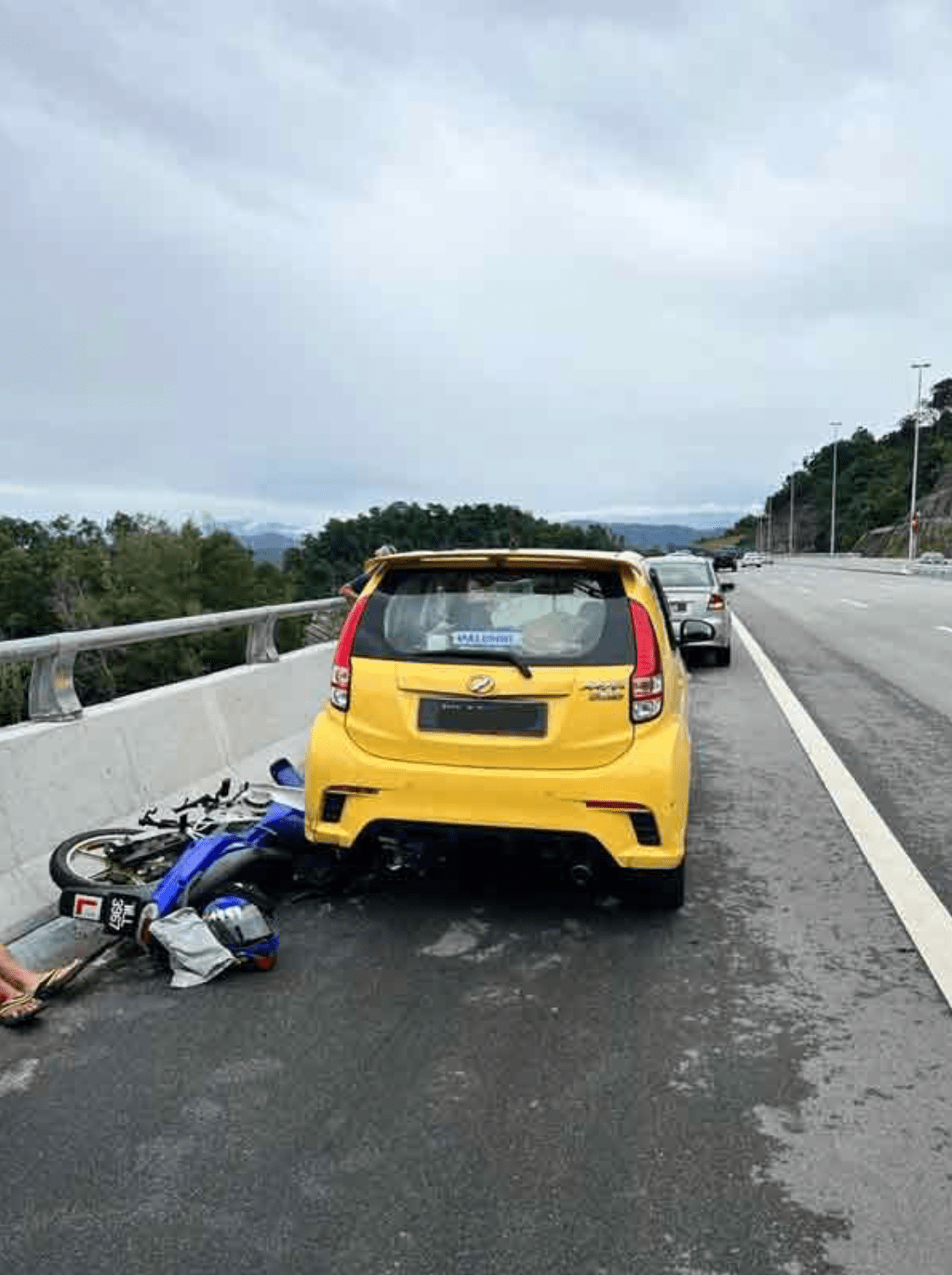 Car and motorcycle damaged at SUKE highway
The police officer further added that the car and motorcycle involved in the accident were severely damaged due to the massive impact of the crash. The motorcyclist suffered leg injuries and was taken to the hospital for proper treatment.
On the flip side, the Myvi driver was not injured.
He said the case is being investigated under Section 6(1) of the Road Traffic Act 1959 (LN 166/59) and issued an RM300 fine to the driver.
About SUKE highway
The Sungai Besi-Ulu Kelang Elevated Expressway (SUKE) is the newly opened highway to aims to ease the traffic congestion in Kuala Lumpur.
This is a project under Project Lintasan Sungai Best-Ulu Klang Sdn Bhd and aims to be a viable alternative to MRR2 by minimizing traffic congestion in Cheras, Pandan Indah and Ampang, according to its official website.
#Fasa1SUKEKiniDibuka #PersimpanganDiSUKE pic.twitter.com/teN6Uuipla

— SUKE Expressway (@mySUKEofficial) September 16, 2022
The project also expected to reduce 30% of traffic congestion during peak hours on Middle Ring Road 2 (MRR2).
---
It's unrelated to the article but here's our brand-new podcast – Talk Je Lah!
---