A student from Sudan was recently subjected to a stream of racial abuse by an uncle for forgetting to put on his mask while taking the bus on Saturday (Oct 1).
Yelled at for not wearing a mask
In a lengthy 5-minute video posted on the subreddit r/Malaysia, it showed an uncle clad in a dark blue t-shirt screaming obscenities at the student for not putting his mask on.
He also demanded that the student show documents proving his identity and threatened to put him in "big trouble".
Who are you? Show your passport! You know who I am? You don't know, right? I can get you into trouble, big trouble. What the f***!
The uncle was also joined in by another older man, who was heard calling the student a '黑人' (negro) and saying that people of his kind don't respect Malaysian laws as they think they're VIPs, to which the uncle replied, "F*** them".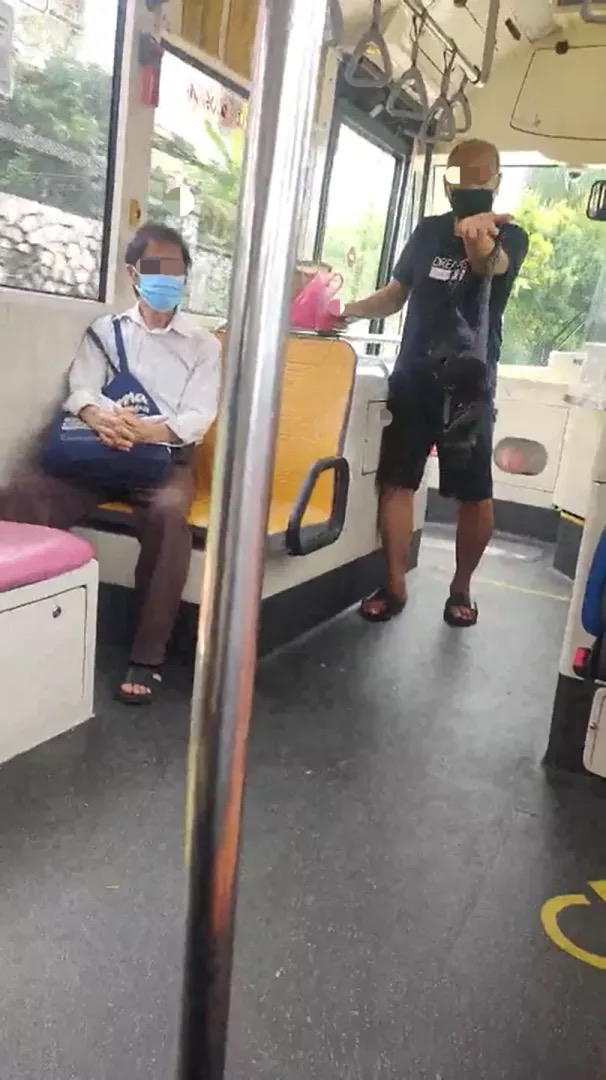 Egged on by the other man, the uncle proceeds to ask the Sudanese student whether he knows how to speak English and read while continuing to hurl f-bombs and telling him to go back to his country.
Remained calm throughout
Three minutes into the clip, the uncle, who was getting hot and bothered over being recorded, walked up to the student menacingly and ordered him to stop recording while yelling that he had broken the law.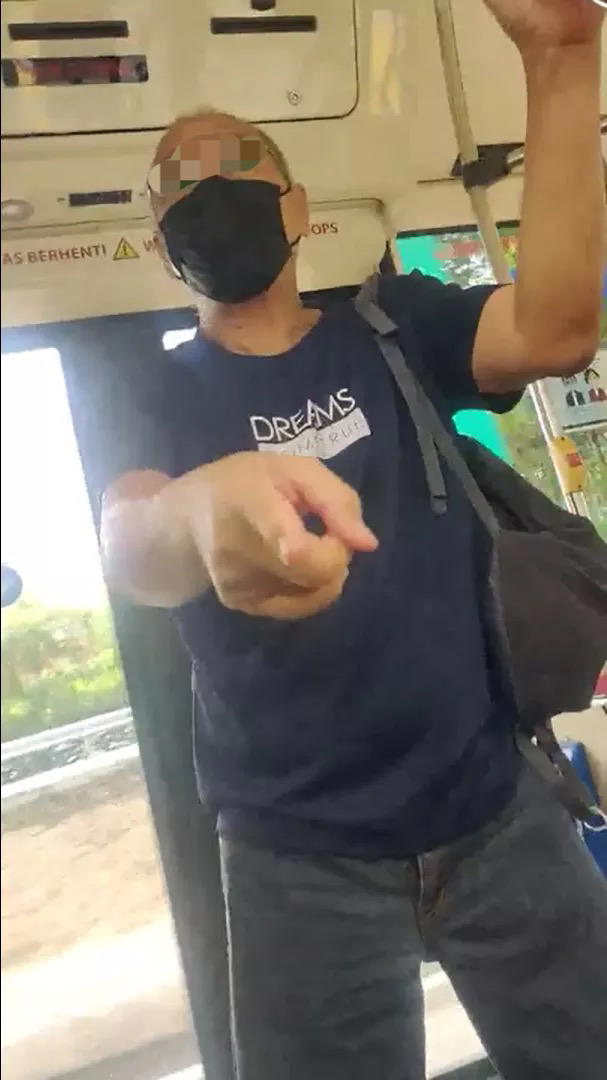 When the latter refused and asked him which law he had violated by filming him, the uncle got even more belligerent and kept on insisting that he had broken the law, prompting the student to coolly reply, "Okay, deport me bro."
Seeing that he was unable to win the argument, the uncle suddenly became much calmer and sat down, his eyes not daring to look at the camera directly.
Watch the video here:
Sudan student's side of the story
Speaking to WeirdKaya, the Sudanese student named Ayman said that the incident took place last Saturday (Oct 1).
"I walked onto a nearly empty bus in Damansara Uptown, forgetting to put on my mask. Shortly after, a man boarded the bus and bee-lined to me, shouting and asking where my mask was.
"I told him to calm down and take a seat as the bus was about to move, and that I would put my mask on," he said.
Ayman added that the verbal and racial abuse did not stop even after he had put on his mask.
After putting on my mask, he kept on yelling profanities at me. Another elderly man joined in to call me a "negro" and continued to tell me that I should go back to Africa. He even tried to convince the bus driver (who wasn't wearing a mask) to kick me off of the bus.
Left with little choice, Ayman said he started recording the incident after being berated at for three minutes straight as he saw that the uncle had no intention of stopping.
Lived in M'sia for 14 years
Ayman, who's currently a student at Asia Pacific University (APU), said that he holds no ill will towards the uncle despite the racially charged tirade as he believes he made a mistake by not wearing a mask before boarding the bus.
He added that he has been living in Malaysia for 14 years and was disheartened to see xenophobia rearing its ugly head.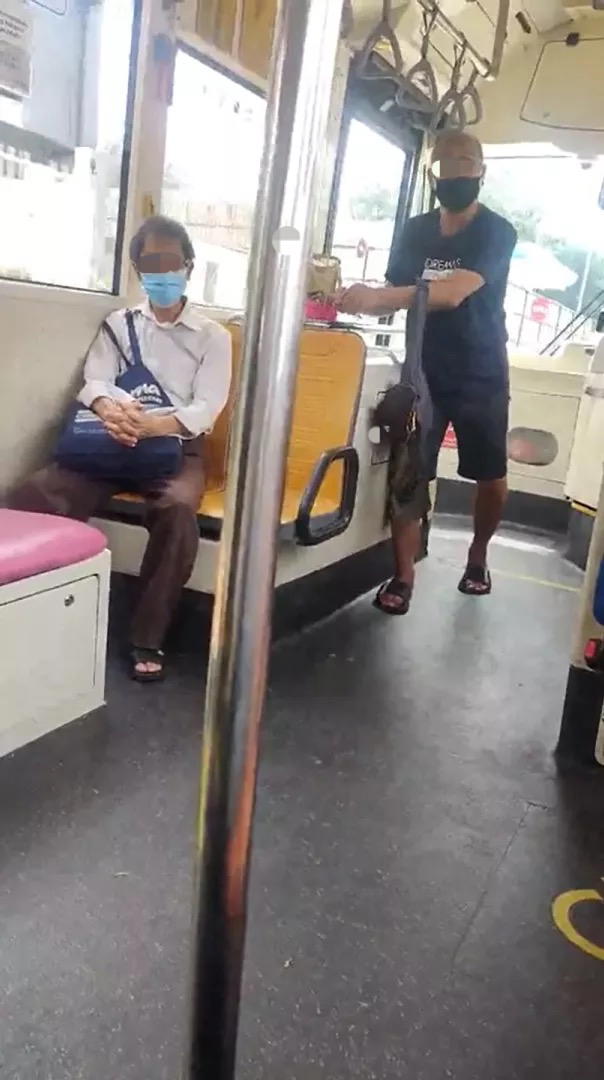 "It sucks that these things happen but in no way do I think that these people represent Malaysia in any way. Some of the best humans I know are Malaysian Chinese.
"I am glad that nothing escalated to anything physical, bringing out camera calmed them down and hopefully as we progress, people are just nicer to each other regardless of where they are from," he said.
Mask mandate in M'sia
Malaysia has relaxed its mask mandate in recent weeks, with the latest being that masks are no longer compulsory on airplanes and indoors.
However, masks are still required in certain indoor settings such as public transportation and public health facilities.
Special thanks to Ayman for sharing his story with us.
Read about another feisty exchange onboard an MRT here:
---
---