Do you still remember the oh-so-sweet promises you once made to your crush to stay together forever? Well, be careful what you say as it may come to remind you of it in unexpected ways.
A Singaporean woman named Maniarasi Munusamy recently posted a photo of an RM1 note with a "love signature" to the Facebook group Malaysia-Singapore Border Crossers(MSBC), hoping that the couple would come collect their love letter from 17 years ago.
Valuable love signature found
In the post, Maniarasi shared that she had found a valuable (love signature) at Tekka and believed that a couple must have misplaced it.
Two names were inscribed with a huge heart in between on the note, one being "Kelly" while the other seemed to resemble the names "Colin", "Goth", or "Glen".
A date was also written on the note: June 12, 2005, leaving one to speculate that it could have been a commemoration of the couple's anniversary or first date.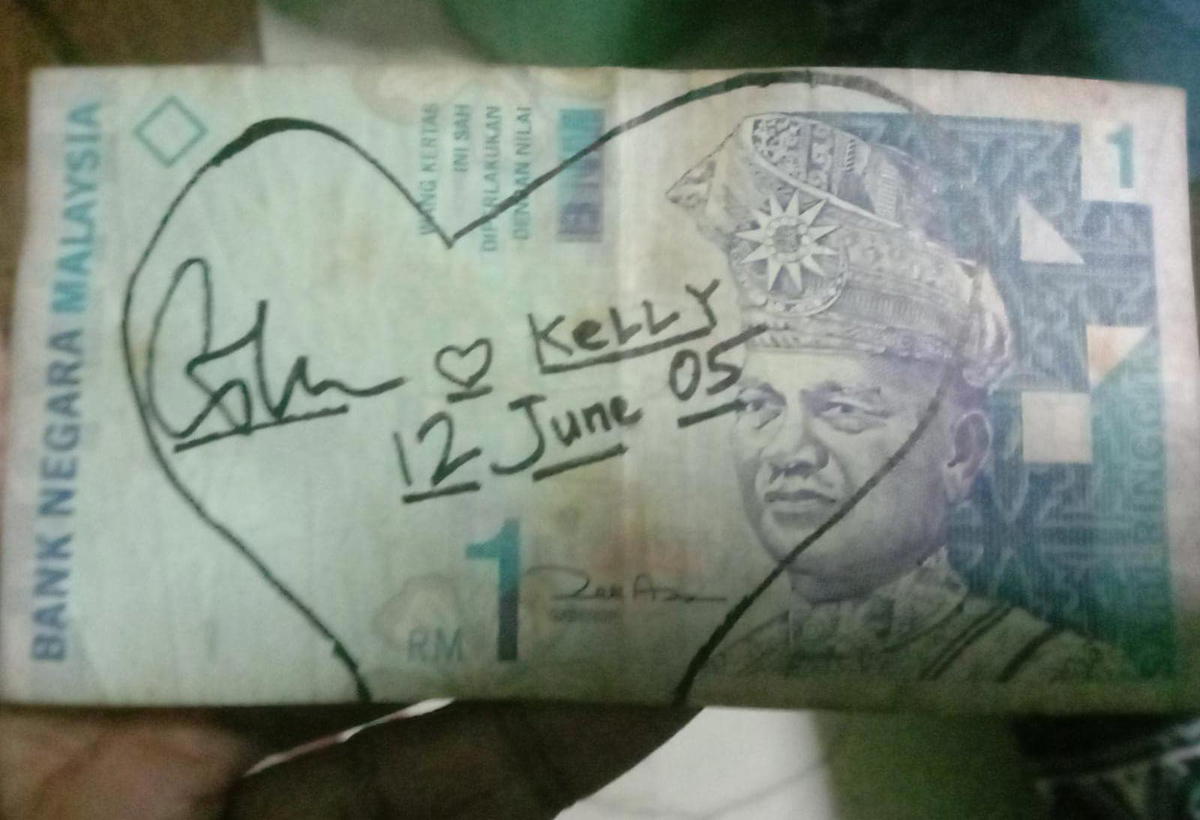 Maniarasi then called upon Malaysian couples to reach out to her via Facebook if the note belonged to them.
I will be happy and you [can] collect from me. Please DM me [if you are] the person who lost this item…thank you.
However, she did not disclose the exact location of where the RM1 note was first found.
Read also: [VIDEO] Chiong Ah! M'sians Dash Across JB-SG Causeway To Celebrate The Reopening Of Borders
'Don't know now they still together or not'
While the "love signature" got many hearts all warm and fuzzy, several cheeky netizens couldn't help but to poke some fun at it.
One wrote, "Don't know now together or not", to which Maniarasi replied: "Hopefully they [are still] together".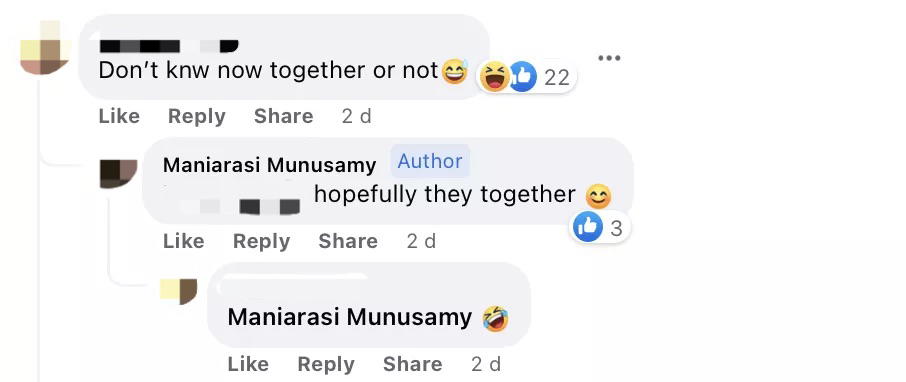 Another netizen speculated that the RM1 note could've been remnants of an "old scandal".

A netizen jokingly said that the couple might only come and claim if the note was RM100 instead.

To all the Kellys and Colins/Glens/Goths out there, it's time to collect your love letter and rekindle the relationship once more!
---
It's unrelated to the article but here's our brand-new podcast – Talk Je Lah!
---
Cover Images via Facebook
Editor: Sarah Yeoh