Mohamad Sofian, better known as @Sofyank96 on Twitter, has once again brought his visual effects (VFX) and computer-generated imagery (CGI) content to the international level following the release of his recent collaboration with Deadpool star Ryan Reynolds.
With over 800K followers on Instagram and 500K subscribers on YouTube, the Kelantanese is renowned for his top-notch video production.
Even the Hollywood star was impressed by Sofian's skills, who retweeted the video and said that the Malaysian teen had raised the bar for future content creators.
I think this sets an unfair standard for 4 minute junket interviews.
I think this sets an unfair standard for 4 minute junket interviews. https://t.co/IDvhhGsv2O

— Ryan Reynolds (@VancityReynolds) April 18, 2022
Going back in time through a Zoom call?
The 54-second video, was created by Sofian as part of the promotion of the Reynolds' latest Netflix film The Adam Project.
In the clip, the YouTuber first enters a starship from The Adam Project with the help of a hoverboard-like platform, where Reynolds is waiting for him inside.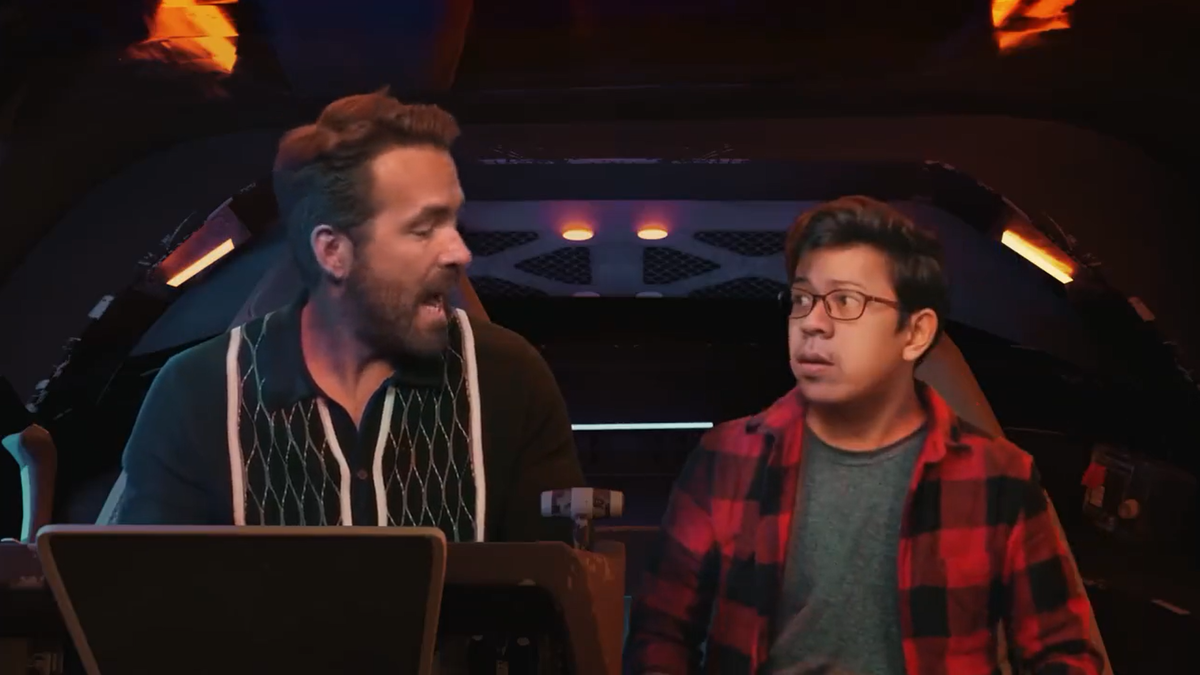 After taking his seat next to Reynolds, Sofian is given an assignment – that is to go back in time and find Reynolds' 12-year-old self.
Upon accepting the mission, Sofian is then placed into a capsule which launches him away from the spaceship while Reynolds invites viewers to watch The Adam Project on Netflix before the video then cuts to Sofian having a Zoom meeting with Reynolds in real life.
Watch the behind-the-scene footage of the video here:
Learnt video editing via YouTube
In an interview The Star, hesaid that he never attended video editing classes but learnt the basics by watching tutorial videos on YouTube.
"This requires patience and focus because if you miss a step, then you won't get the results you want," he said.
And this isn't the first time the 26-year-old has worked alongside A-list actors as he has collaborated with American actors John Cena and Will Smith in the past too.
Sofian first made waves in Malaysia with his rendition of a scene from the mobile game Free Fire, where the video racked up one million views and 23.4K retweets within 24 hours.
Congratulations to Sofian for making Malaysia shine on the global stage!
Cover images credit: Sofyank96 and Ryan Reynolds