In a heartwarming gesture to ensure his adopted daughter doesn't feel left out or inferior during her school's Mother's Day celebration, a single father in Thailand dressed as a woman to attend the event.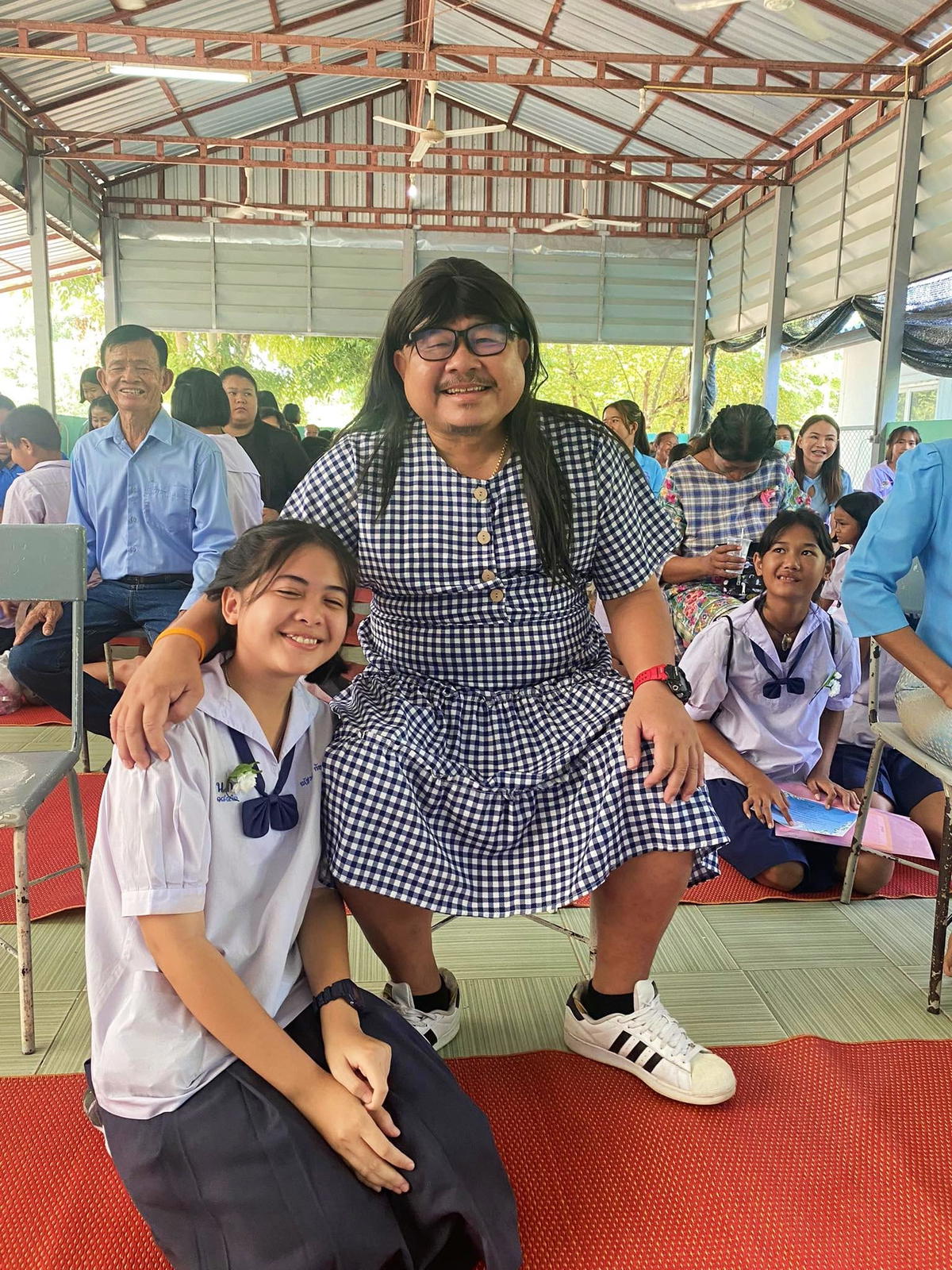 Single father dresses up as a 'mother'
According to Bangkok Biz News, the 48-year-old single dad, Joe Lookphonbodee, decided to dress up as a woman to attend the Mother's Day event held at his daughter's school last Friday (11 August). This touching move deeply moved his daughter.
Donning a black and white checkered dress and wearing a long wig, Joe attended the school event in full motherly attire. Besides posting about the event on his personal Facebook account, he also uploaded a video of the moment to TikTok.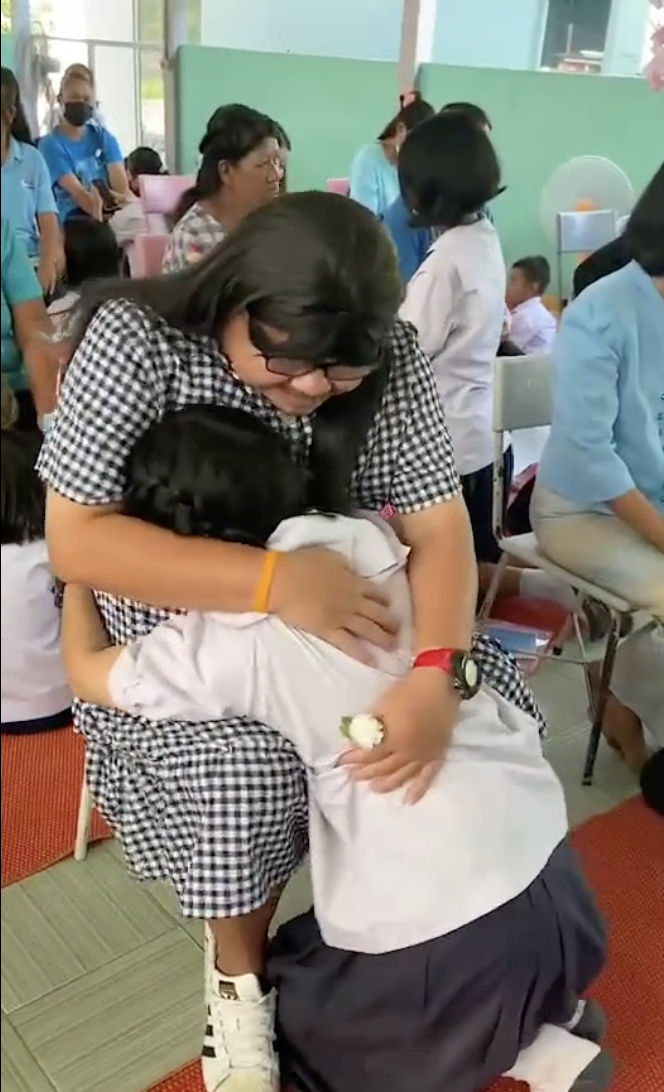 The video showed Joe sitting while his daughter knelt in front of him, following a customary sign of respect. She gave him a jasmine flower, leading to a heartfelt hug between the two, their faces lit up with happiness.
Read also: M'sian Boy Uses Mosquito Coils To Create Cute Arts, Wins Praises Online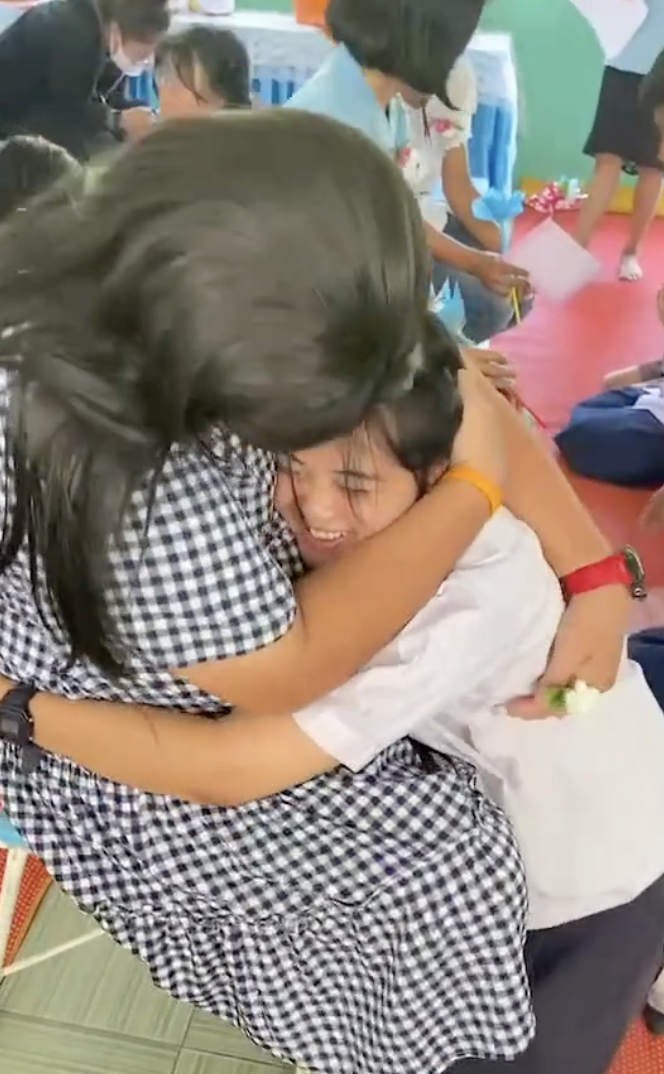 Daughter: I don't feel embarrased
Jao works as a physical education teacher at a school in Kanphangpetch province, where coincidentally, his adopted daughter, Nong, is in the third grade.
When Nong asked her father how they'd celebrate the day, Jao decided on his unique approach, stating, "I don't feel embarrassed because I love my child. We participate in fun activities together."
Nong expressed gratitude for her father's efforts, finding the video both endearing and entertaining.
Far from feeling embarrassed by her dad's attire, she told him she wouldn't mind him doing this every year.
This Mother's Day, I want to say I love my dad. Thank you for raising me and making me feel so blessed. I don't feel like I'm missing anything in my life," she reportedly said.
Watch the video here:
---
---
---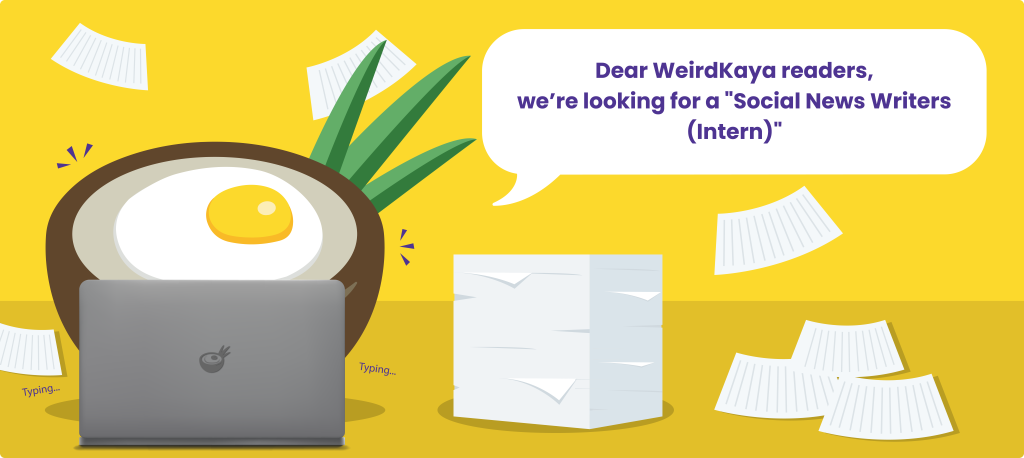 ---