As Chinese New Year approaches, many families have begun to adorn their home with bright red decorations to welcome the Year of the Tiger.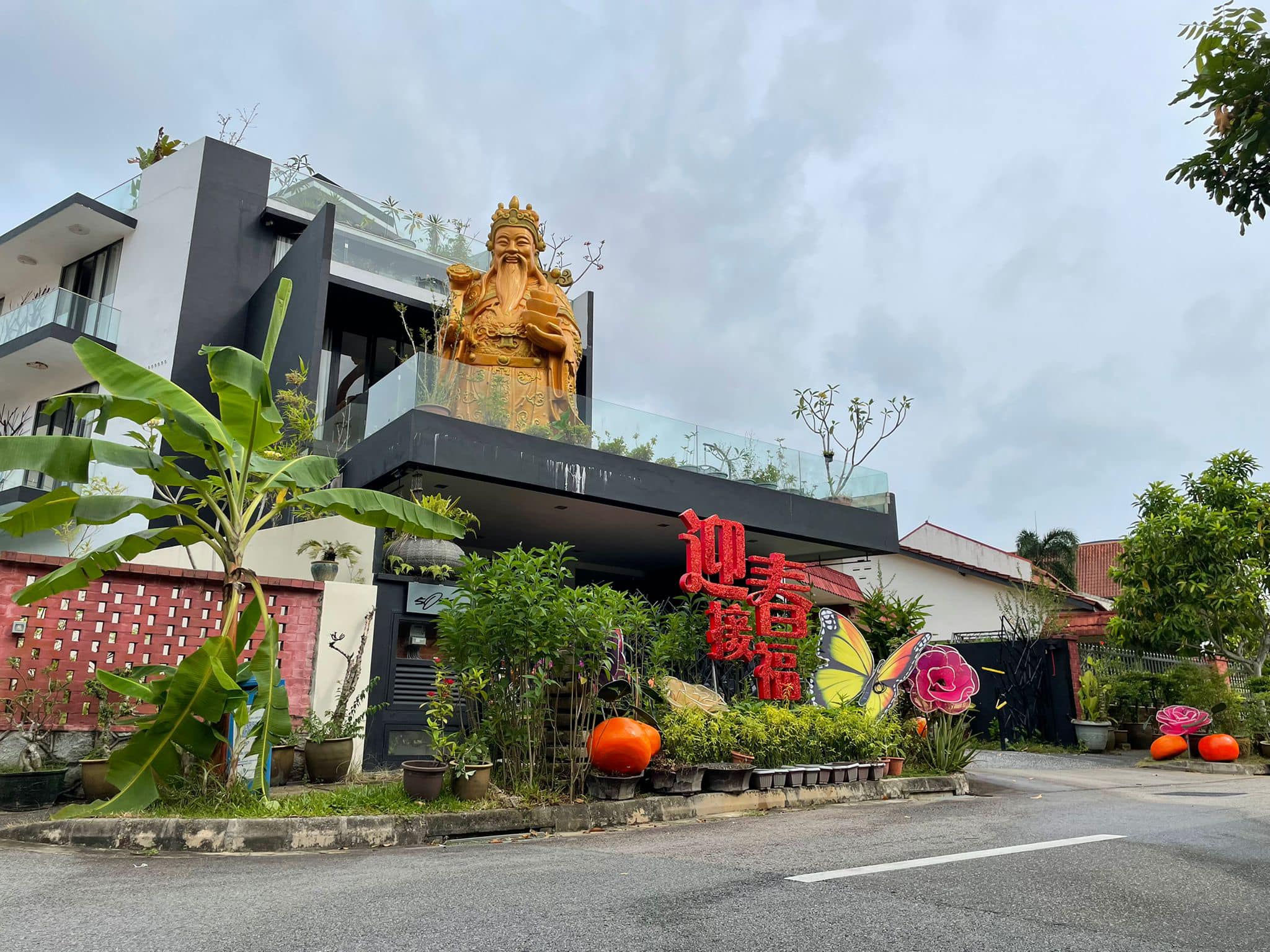 This Singaporean homeowner however, decided to take it to another level by installing a 6-metre tall God of Fortune (Cai Shen), reported Shin Min Daily News.
The towering God of Fortune was placed at the second floor of the house located in Kanji, which had a bird's-eye view of the entire neighbourhood.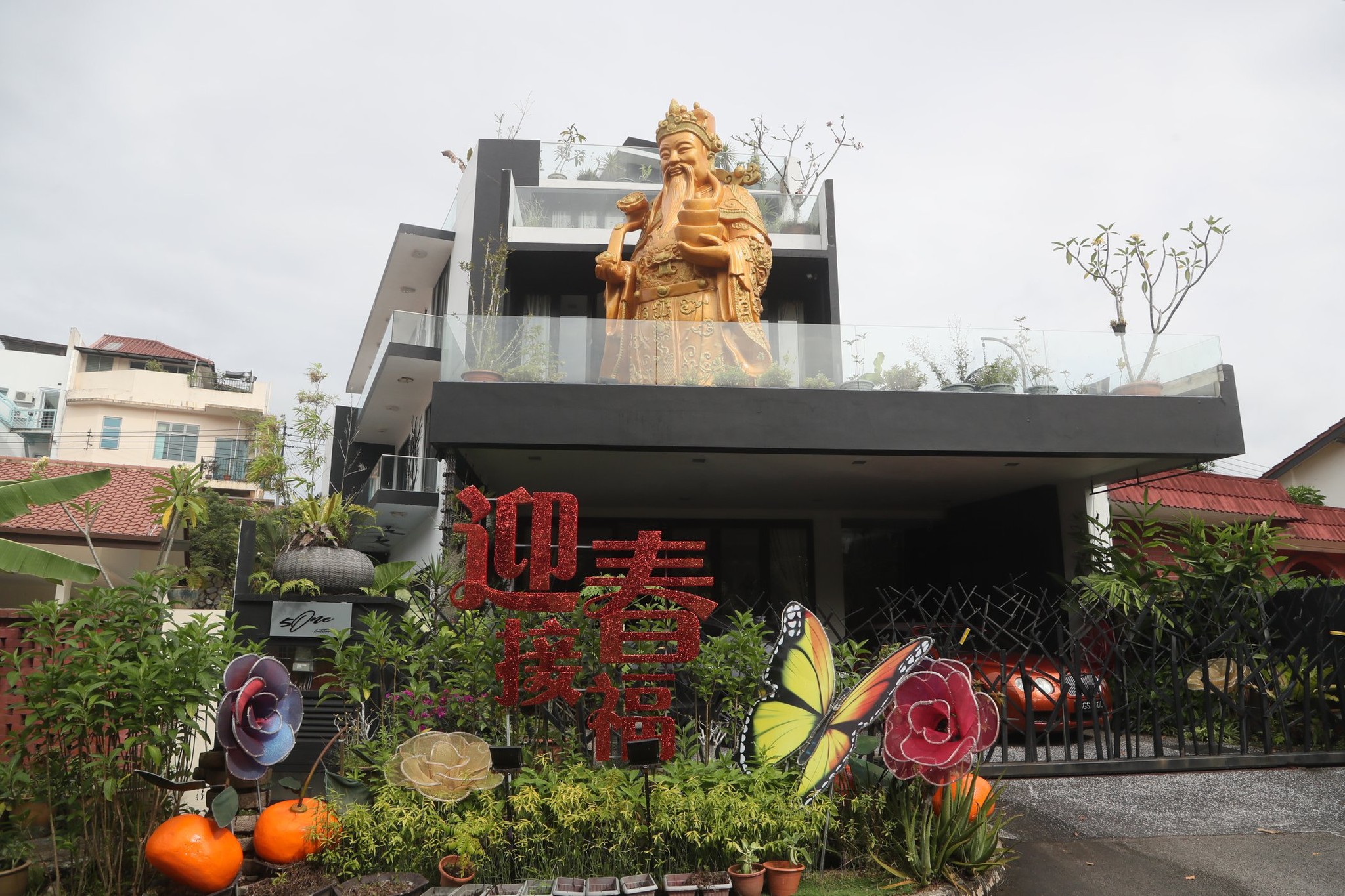 According to Chinese tradition, the God of Fortune is believed to grant good luck and a symbol of ushering an auspicious and prosperous year ahead.
Bringing Cai Shen into your home
The Chinese daily also reported that the God of Fortune couldn't be hoisted to the balcony through ordinary means and had to be done with the help of a crane.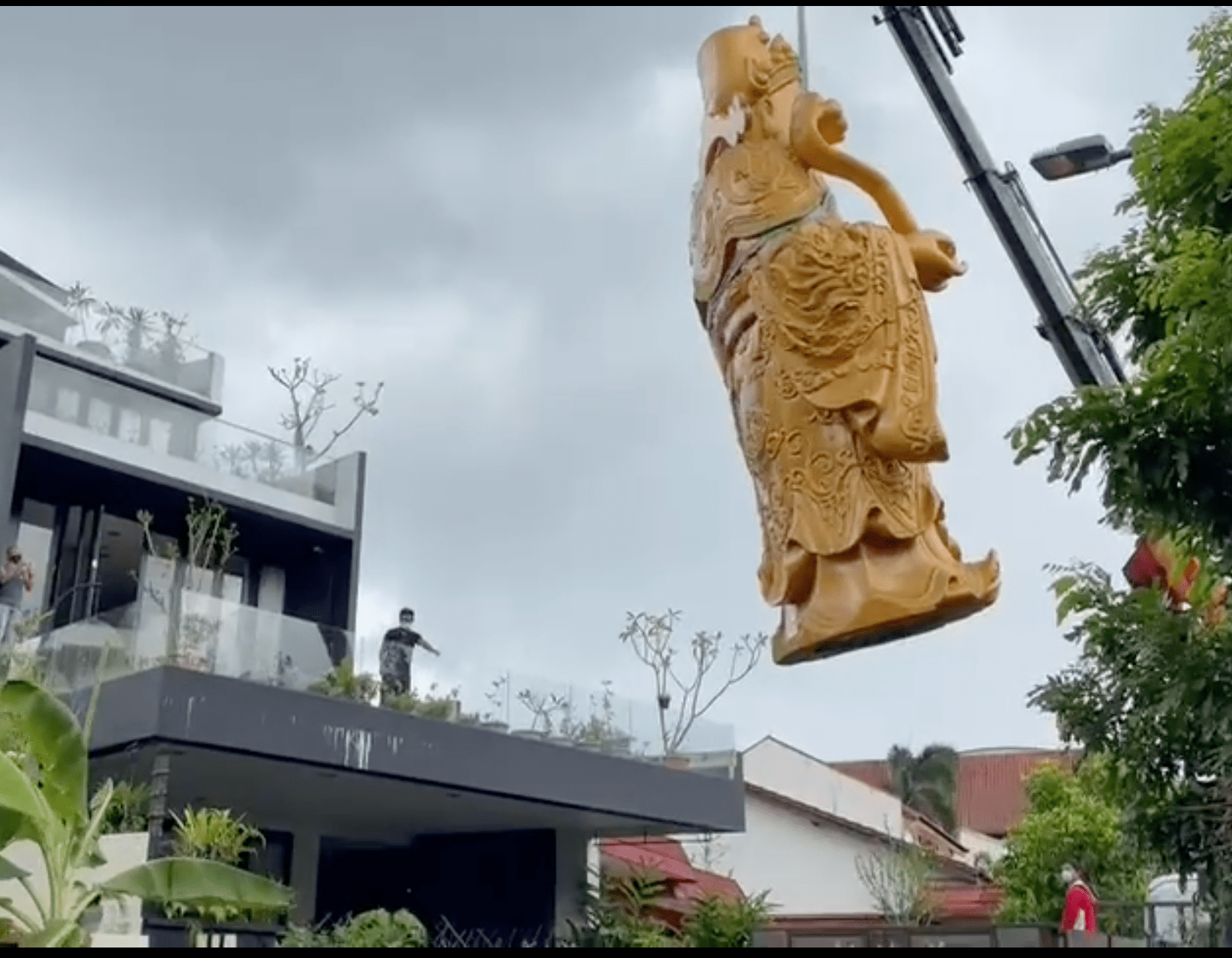 A giant billboard with the words 迎春接福 (Welcoming Spring and Receiving Blessings) was also erected at the front door complete with six oranges, flowers and a giant butterfly.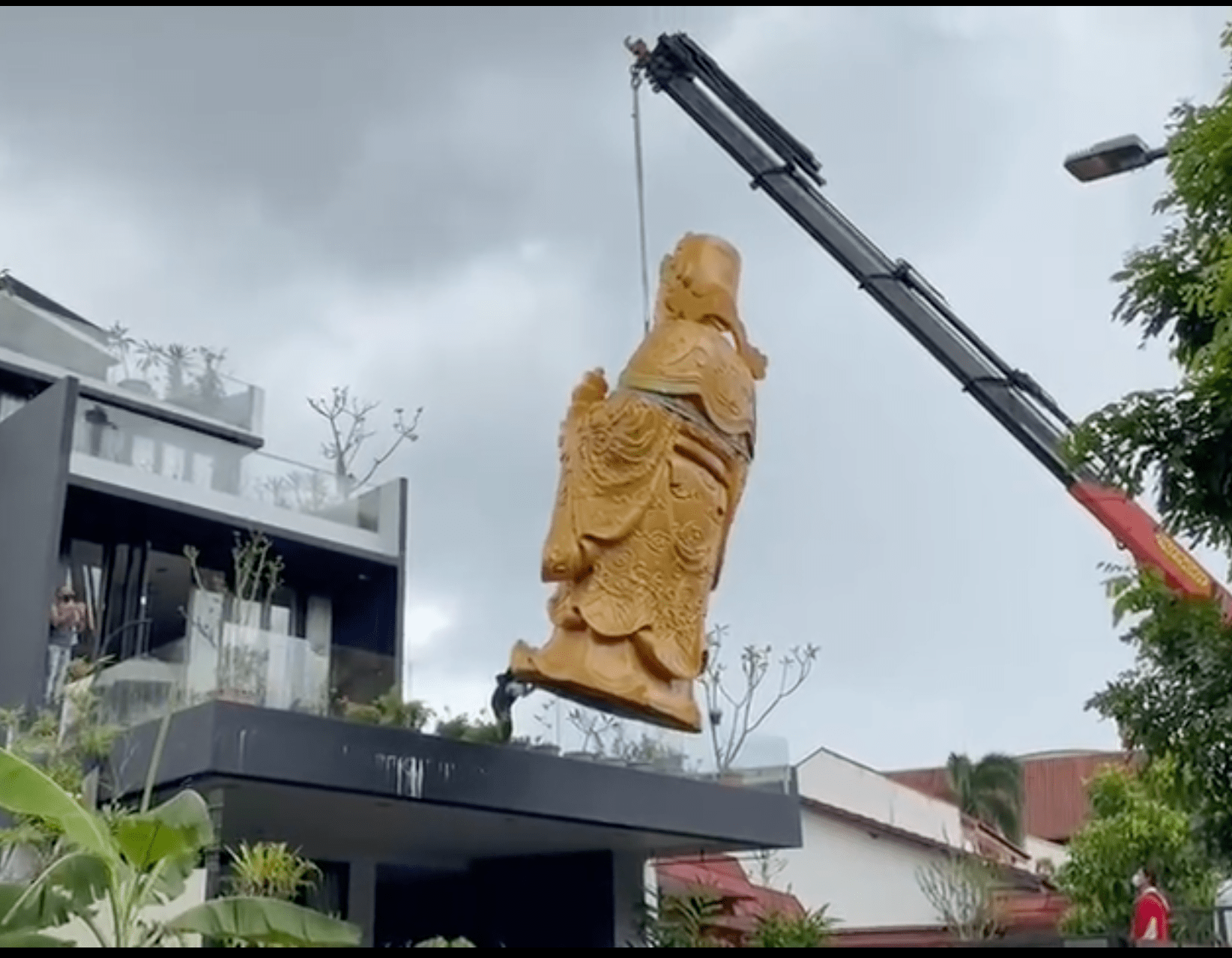 The article has since garnered over 2.7k likes at the time of writing, with many saying that the owner was literally 'bringing Cai Shen into [his] home'.
Spent two months building the God of Fortune
In a video uploaded by Facebook user Andrew Wee, we can see the God of Fortune being placed at the balcony with a crane.
When contacted by Shin Min, the owner said that the giant figurine was made up of polyfoam and took two months to be completed.
Neighbours were also surprised to see the statue in their neighbourhood and added that they were glad to be recipients of great blessings and fortune during the festive season.
---
It's unrelated to the article but here's our brand-new podcast – Talk Je Lah!
---
Cover Images via Shin Min Daily & Facebook
Editor: Sarah Yeoh