Even getting started on running or preparing for marathon training won't cost you a lot of money as you are only required to own a pair of well-fitting shoes.
There are many health benefits of training for a marathon. It doesn't matter if you're a seasoned jogger who aims to work towards your new goal and step up your running game or simply a runner that wants to achieve the accomplishment of winning a race, it is very important to train yourself for a marathon.
Improves Cardiovascular Health
Running helps to improve the efficiency of your heart and blood flow to the brain. It has also been shown to help decrease blood pressure levels and also reduce arterial stiffness. As you get older, the ageing process causes changes in your blood pressure and arterial stiffness. Hardening of the arteries increases the risk of heart disease but if you cultivate the habit of running or marathon training, it can slow down the ageing and aortic stiffening process.
Improves Mental Health
The most notable benefit is mental health changes in terms of a mood booster, and self-esteem and it can help reduce anxiety too. Training for a marathon or running can build your confidence and self-esteem as it gives you a sense of satisfaction when a marathon is completed.
Creates Mood-Lifting Endorphins
While marathon training can help you for your mental health, it also helps to bring the feelings of euphoria. This happens due to the endorphin release in the brain that creates the happy feeling and the capillary development.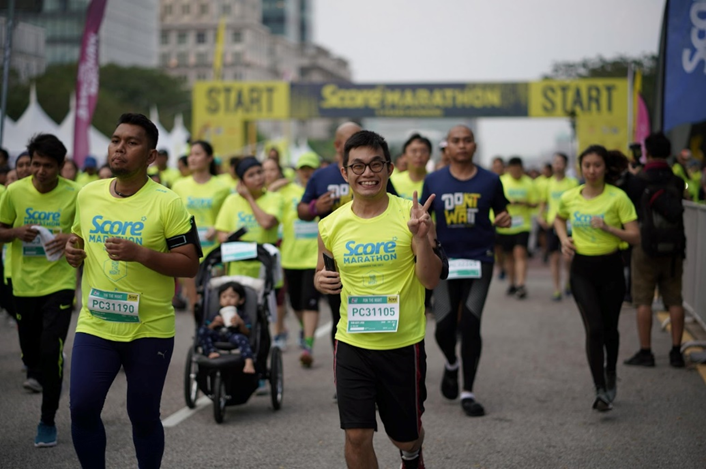 While training for a marathon gives you huge health benefits, it takes intense preparation, dedication and consistency. Nevertheless, it's still an achievable goal regardless of age or size as long as you train yourself consistently and diligently. Whether you are training for a full marathon, half marathon or 5KM run, running is always a treasure. Start slow and stay focused on your training and you will receive huge benefits for a lifetime!
Let's join the SCORE Marathon 2022!
So, are you thinking of joining a marathon or just a fun run? If so, come and join us at the SCORE Marathon on October 23, 2022. Organised by SCORE Sports Management and sponsored by AIA Vitality, the event will take place at Dataran Putrajaya from 3 am onwards and it is open to participants as young as 4 years old!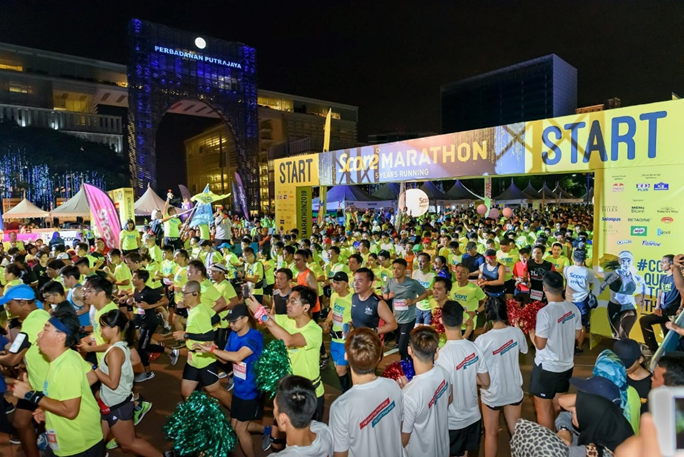 Participants will get to choose their own categories starting from 5KM, 10KM, 21KM, 42KM, and a brand-new distance of 30KM.
Cash prizes of up RM16,800 will also be up for grabs across various categories too!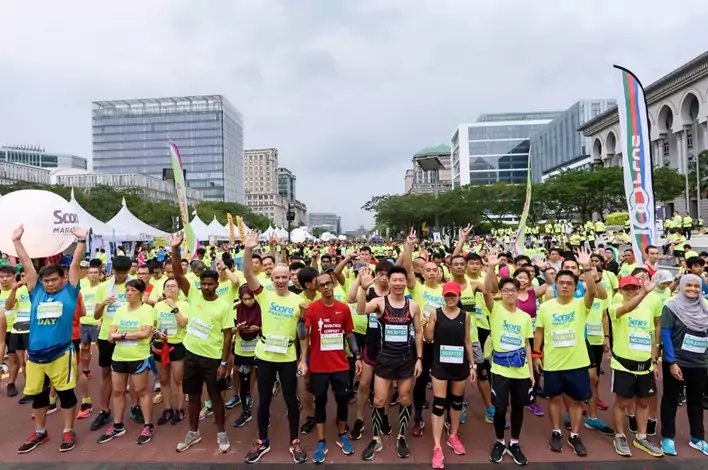 If you're not able to join the event physically, you can join it virtually through a GPS enabled running app and run anywhere, anytime between 22 and 30 October 2022.
If you are interested in joining this event, register yourself here for SCORE Marathon 2022 by AIA Vitality or download the Heyjom mobile app via the App Store or Play Store.
For more information, visit SCORE Malaysia's Facebook and Instagram page.
Read also: