In contrast to most parents, Jaliusih Madakol, who earns a living as a rubber tapper, found it necessary to secure a small 'loan' to be able to participate in his daughter's STPM result ceremony.
Nonetheless, the expense was justified when his 20-year-old daughter, Arnie, achieved an impeccable 4.0 CGPA in her STPM assessments, Sinar Harian reported.
Borrows RM120 from fellow villagers
Arnie, who is educated at SMK Tun Fuad Stephens, was among the group of 75 high-achieving students who were acknowledged by Mohd Zaini Yanin, the deputy director of Sabah Education (PPD Sector Planning and Management), at Kolej Tingkatan Enam Kota Kinabalu.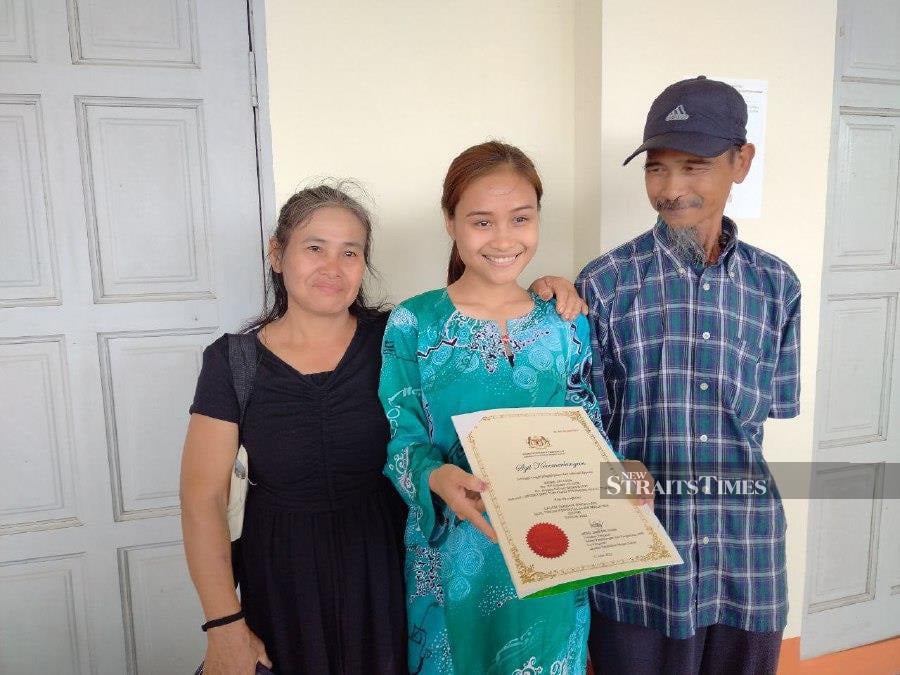 Jaliusih took every possible measure to ensure that Arnie, himself, and his wife could be there to celebrate this remarkable achievement for their family.
"I possess only a motorcycle and a Proton Saga that's persistently unreliable, a relic from the 1990s when Tun Dr Mahathir Mohamad served as the Prime Minister."
"The furthest it can travel is to Tamparuli town, which is a 30-minute drive from our house," he noted to NST, adding that they had to arrange for a taxi from the town to the award venue, another 30 minutes away.
Jaliusih, who hails from Sinansag Kiulu in Tamparuli, makes between RM200 and RM300 a month.
The round-trip taxi fare came up to RM120.
"Given no other option, I borrowed money from some fellow villagers just to ensure we could attend this joyous event.
Read also: YDPA Seen Riding Motorcyle At Pulau Tioman To Visit The Village
Aspire to become a teacher
He also told NST that her daughter intends to pursue higher education with a dream to become a teacher, so his family will be forced to reach out to other relatives for financial support.
Arnie, who is one of five siblings and sits in the middle, was the lone student from SMK Tun Fuad Stephens to garner a 4.0 grade in her STPM examination.
Last year, Sabah had 7,618 registered C for the three-semester STPM examination, though only 7,001 took it.
As for the previous year, a total of fifty-nine schools boasted a 100% pass rate.
---
---