We all love getting rid or selling off old furniture as it can be an eyesore and a source of embarrassment, especially when guests come over. But how exactly do you determine its price?
An online seller recently incurred the scorn of netizens after he tried selling a used Ogawa massage chair for RM800.
In poor condition
In a post uploaded to the Facebook group 'Puchong People', the seller named Dave Choy posted two photos of an Ogawa massage chair which obviously enjoyed better moments in the past.
As you can see from the photos, the chair cover had patches of frayed fabric all over and looked extremely shabby thanks to years of usage. For the back portion, it still looked relatively new.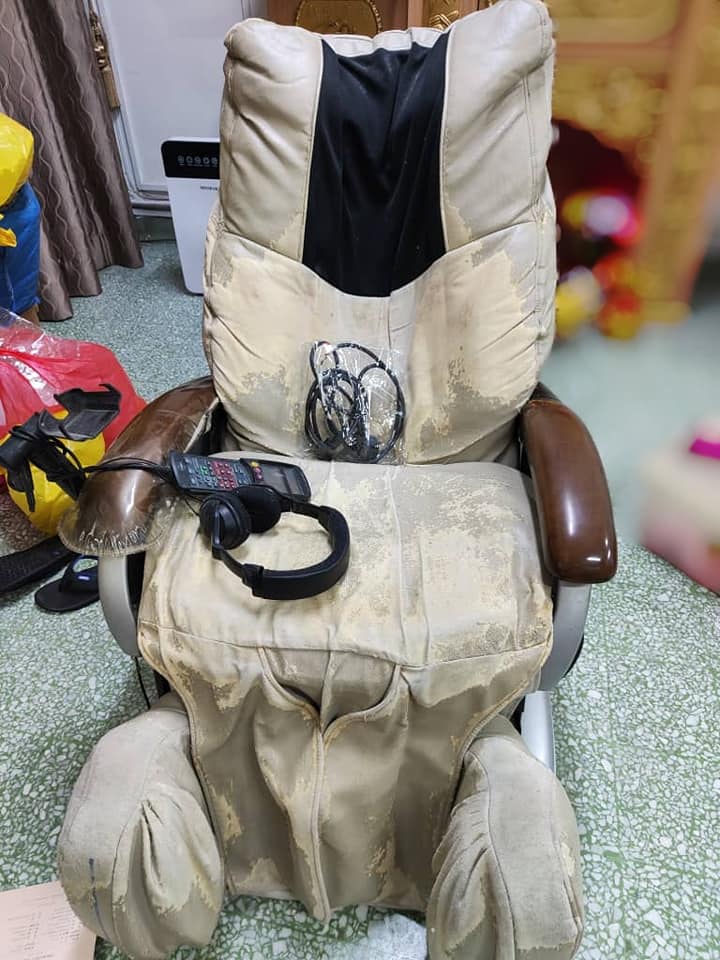 In the caption, Dave wrote that the massage chair would be sold for RM800 without delivery.
Used Ogawa massage chair for sale. RM800 without delivery…sold at RM800.
Less than enthusiastic
Needless to say, netizens weren't impressed by the massage chair and absolutely ripped Dave apart in the comment section.
"RM80 also need to consider 3 days and 3 nights."

"Give me RM1,000 and I'll help you take it to the dumpster."

"Even if you gave me RM300 to throw it for you, I'll still need to think of whether I should help you or not."

Despite the criticism, Dave seemed to stand by the RM800 price tag, arguing that certain parts of the massage chair were still workable.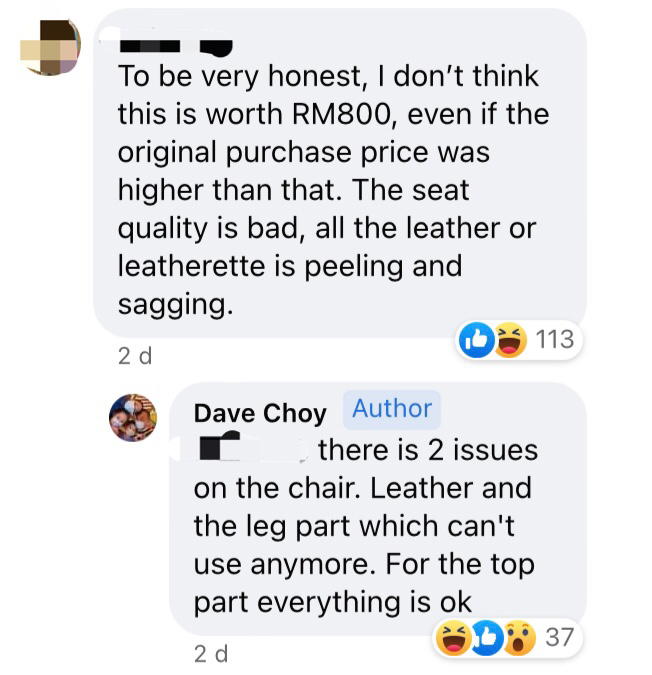 Would you buy/sell a massage chair in such a condition for RM800? Let us know in the comments!
READ ALSO: