Attendees of last night's Halloween event called 'Shagrilla's Shaved Halloween Party' at RexKL ended up being raided by police.
It is understood that the several drag queens and transgender people were detained by Jawi officers for investigations, BFM reports.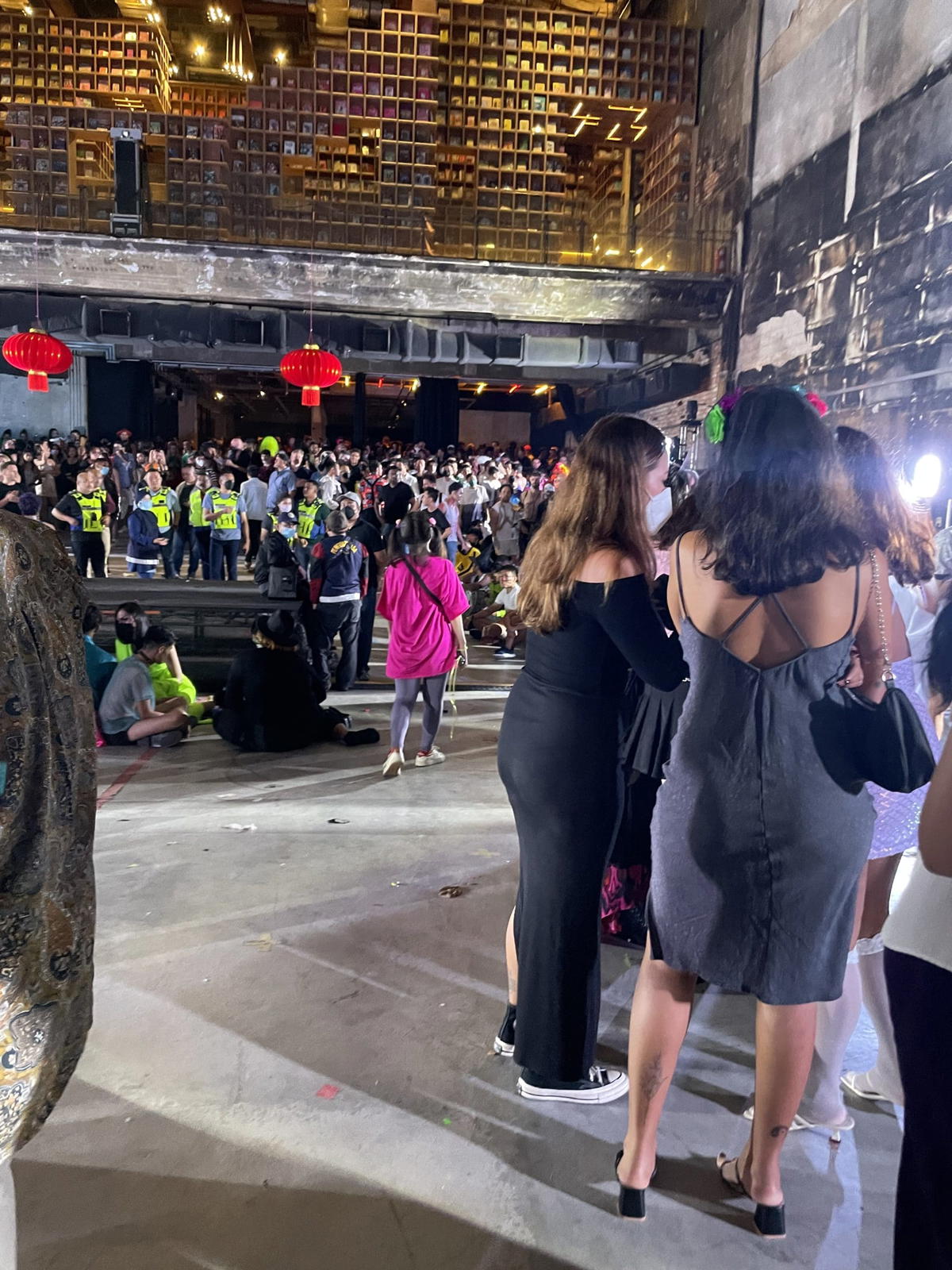 Many of the attendees, who were dressed in costumes for the Halloween festival, were also instructed to take out their identity cards (IC) for the police officer to check.
"We thought it was part of the play"
A WeirdKaya reader, who wishes to remain anonymous, revealed that the police came in at around 9:45 pm and asked the organiser to turn on the light.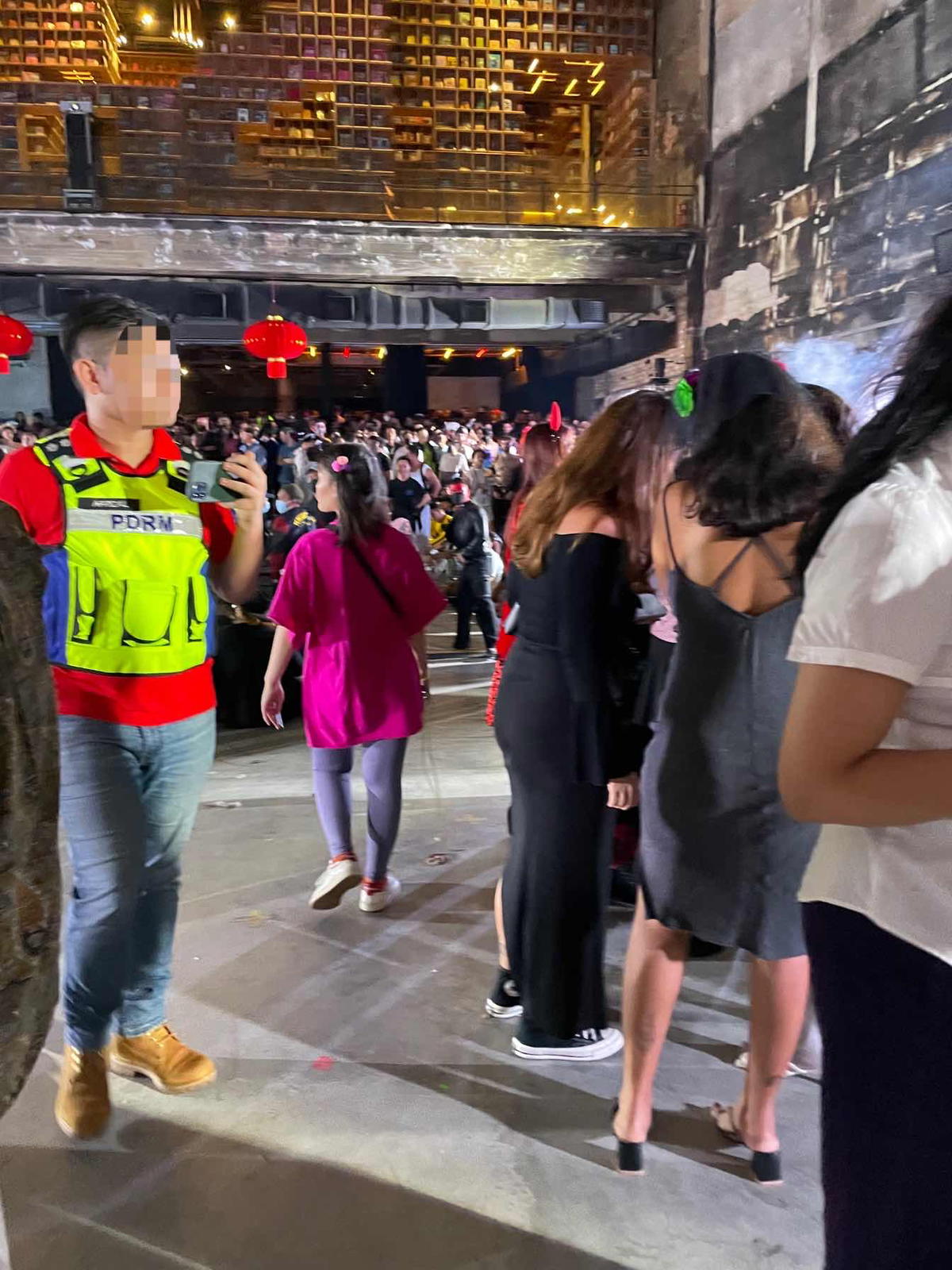 We were at RexKL for the Halloween party and everyone was dancing happily and watching a costume walk show.
"Then suddenly the police came and people thought it was just random people wearing police costumes. But we quickly learned it wasn't because they started asking all partygoers to line up according to their gender."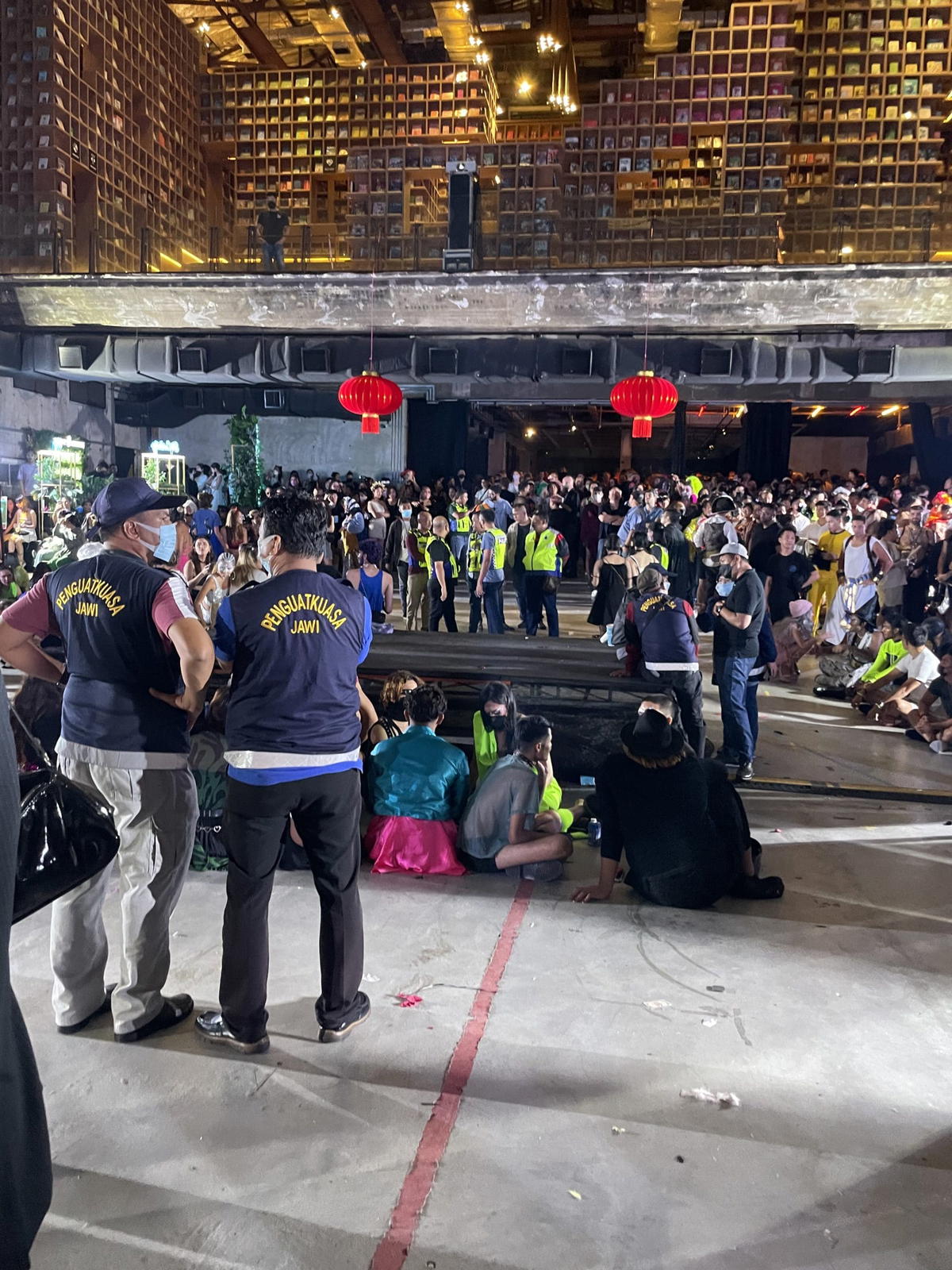 She further shared that the organisers then turned on all the lights and were requested by the police to give a name list.
"Some were requested to test urine but other people like us just wait inside the hall," she added.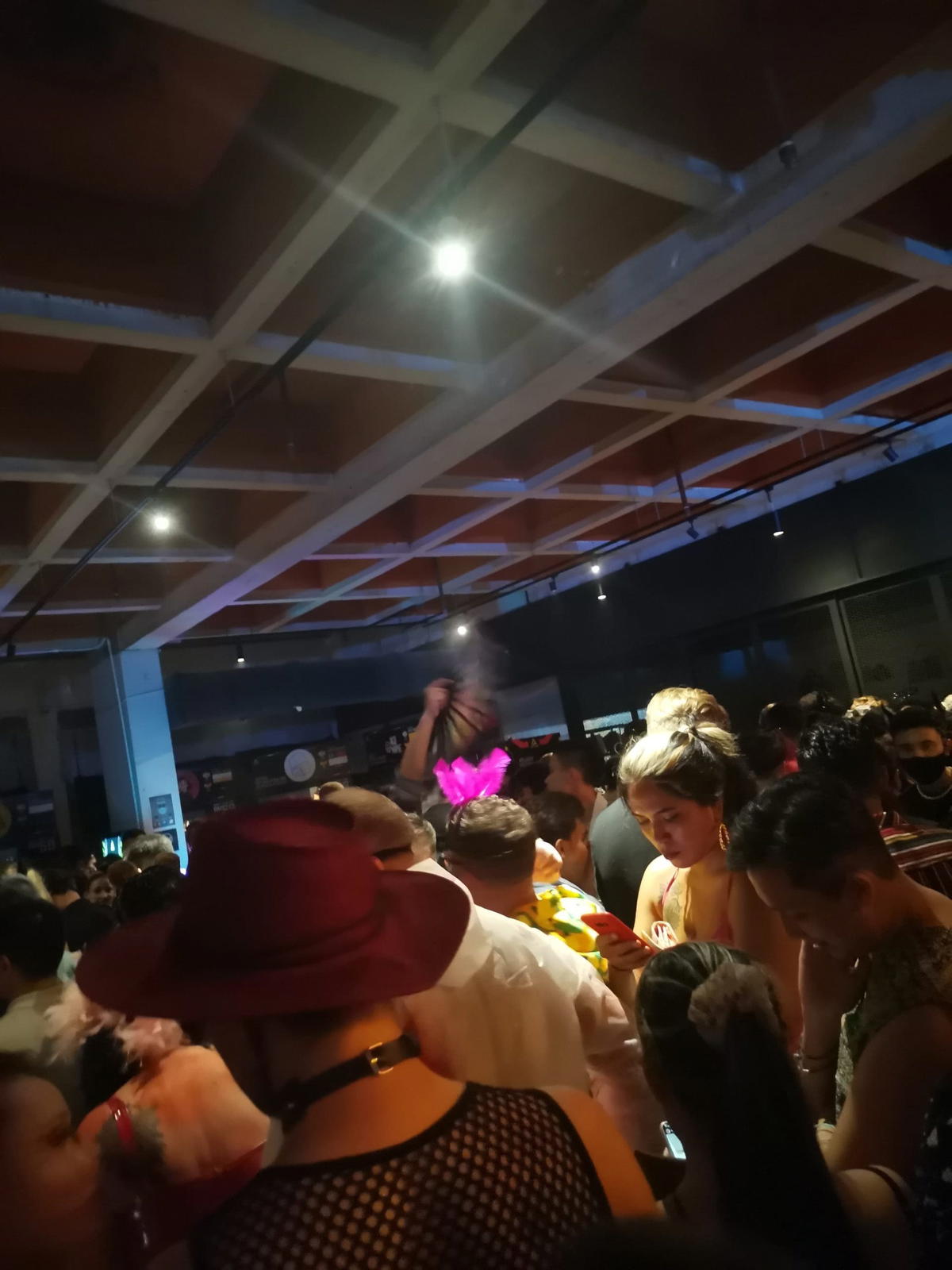 WeirdKaya has reached out to RexKL for a comment but has yet to receive a reply.
More videos surface online
A Twitter user @wasan_963 also shared video of RexKL, saying that the exit was closed off and the attendees were forced to remain inside although many wanted to leave.
It is understood that they have waited for more than one and a half hour.
After we almost fainted next to closed exit with many crowds trying to leave. they let us go in again sat on the floor and waiting for over 1 and half hour! Can we just leave and party somewhere else fuckers ! #rexkl pic.twitter.com/XlKKOOYHJv

— Wasan+963 (@wasan_963) October 29, 2022
Another user @Hi_im_scrote also mentioned human rights lawyer Siti Kasim to ask for her assistance.
@sitikasim Hi siti kasim, a queer party at Rex kl is being raided right now and they are arresting all the drag queens and the boys wearing skirts. Just thought I should let you know incase you can do something to help? pic.twitter.com/uug1cCY7Lo

— Scroteyna (@Hi_im_scrote) October 29, 2022
Social activist Numan Afifi shared in a tweet that the some RexKL attendees had been taken to the office of Federal Territories Islamic Department(JAWI).
We are at JAWI office in Kuala Lumpur with human rights defenders and activists in solidarity with the people investigated by the religious department.
We are at JAWI office in Kuala Lumpur with human rights defenders and activists in solidarity with the people investigated by the religious department. pic.twitter.com/M7O5LhhM93

— Numan Afifi (@NumanAfifi) October 29, 2022
Many voice out their disappointment online
Many social organisations also took to twitter to share their disappointment towards the authorities and provide supports to the ones who were affected.
I was at Crackhouse Comedy Club KL when JAWI officers and cops raided it in July.

I'm reliving the trauma now watching vids of RexKL getting raided.

Harassment of arts spaces is a special kind of oppression.

In solidarity with everyone at RexKL, Tiffin and the LGBTQ community.

— Dr Jason Leong 🇲🇾 (@DrJasonLeong) October 30, 2022
Klang MP Charles Santiago also wrote a long tweet to condemn the act by the authorities.
The REXKL raid clearly shows that the LGBTQ+ community continues to be targeted by authorities. This is harassment against a marginalised community. When will we learn to respect and accept people for who they are? (1/4) https://t.co/Czg0dMX2ZR

— Charles Santiago (@mpklang) October 30, 2022
'It was a bad experience"
A source also told WeirdKaya that many foreigners were having fun at the Halloween party.
Some foreigners from Singapore and the Philippines said they were confused, adding that some of them were enjoying their last night in Kuala Lumpur before returning to their countries.
I think it was a bad experience for me and we definitely didn't leave a good impression to the foreigners.
MORE TO FOLLOW.
---
It's unrelated to the article but here's our brand-new podcast – Talk Je Lah!
---