A deputy director at the temporary immigration depot at Sungai Bakap, Penang was killed at the scene after a hit-and-run accident at around 9:30 am last Saturday (3 September).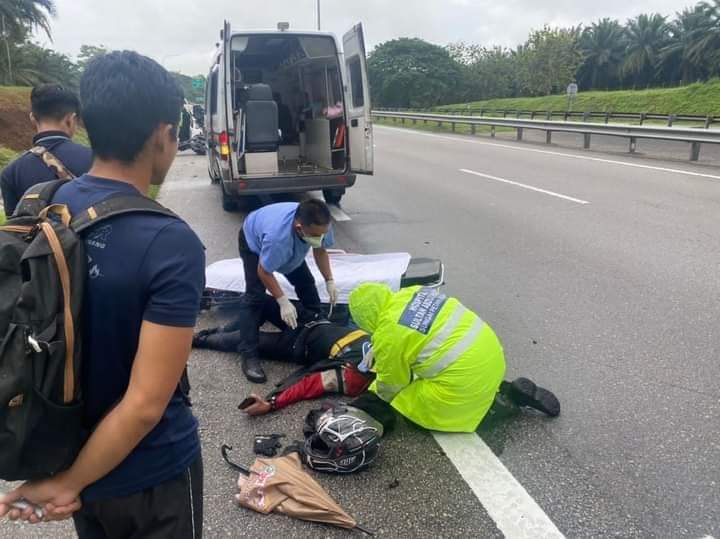 It is understood his colleague, Zaili Nizam Muhammad, also suffered a broken leg and is currently undergoing treatment at Hospital Sultan Abdul Halim, Kosmo! reported.
Read also: From Proton Wira To Mercedes – The Love Story of this M'sia Couple Goes Viral
It is also believed that the Proton Wira collided with Muhammad Nizam's bike from the back, causing him to lose control and crash into the emergency lane near the KM83.4 of the PLUS North-South Highway.
SEMENTARA itu PDRM kini sedang memburu seorang pemandu kereta Wira Aeroback berwarna perak, yang disyaki terbabit dalam kemalangan langgar lari hingga mengorbankan seorang pegawai Jabatan Imigresen Malaysia di Kilometer 83.4 Lebuhraya Utara Selatan arah utara pic.twitter.com/fbA2T1FRl3

— HAZIQ ASYRAF JR (@Haziq_Escobar) September 4, 2022
Proton Wira driver now wanted by police
Kuala Muda District Police Chief, Assistant Commissioner Zaidy Che Hassan said that the car's driver is believed to have fled immediately after the incident and has not come forward to file a police report.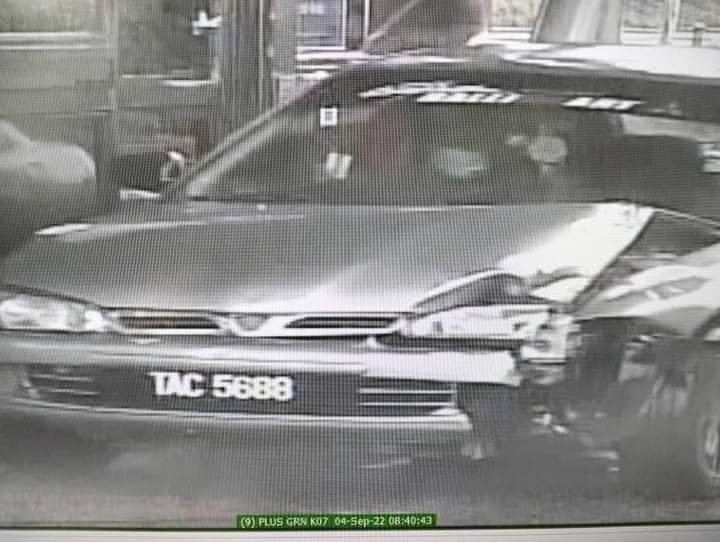 "The silver Proton Wira was identified through closed circuit television (CCTV) footage at the Gurun Toll Plaza."

"We are researching and checking the car's registration number to find out whether it is the owner himself or another individual driving during the incident," he added.

At the same time, he asked the public with information related to the driver and the car to contact the Investigating Officer, Inspector Juzaili Ismail at 019-5586668.

"The public can also contact the Kuala Muda District Traffic Enforcement Investigation Division's Inquiry Office at 04-4232222 to assist with the investigation," he said.
---
It's unrelated to the article but here's our brand-new podcast – Talk Je Lah!
---
---
It's unrelated to the article but here's our brand-new podcast – Talk Je Lah!
---