Recent years saw numerous accidents caused by potholes, an eyesore so unbearable that members of the public tried to fix it themselves.
However, it was not only the rakyat who tried to put the recurring problem to an end, but politicians as well.
For Perikatan Nasional (PN) candidate P Thinagaranabhan, he chose to fix a pothole by filling it with stones before putting a car tyre around it.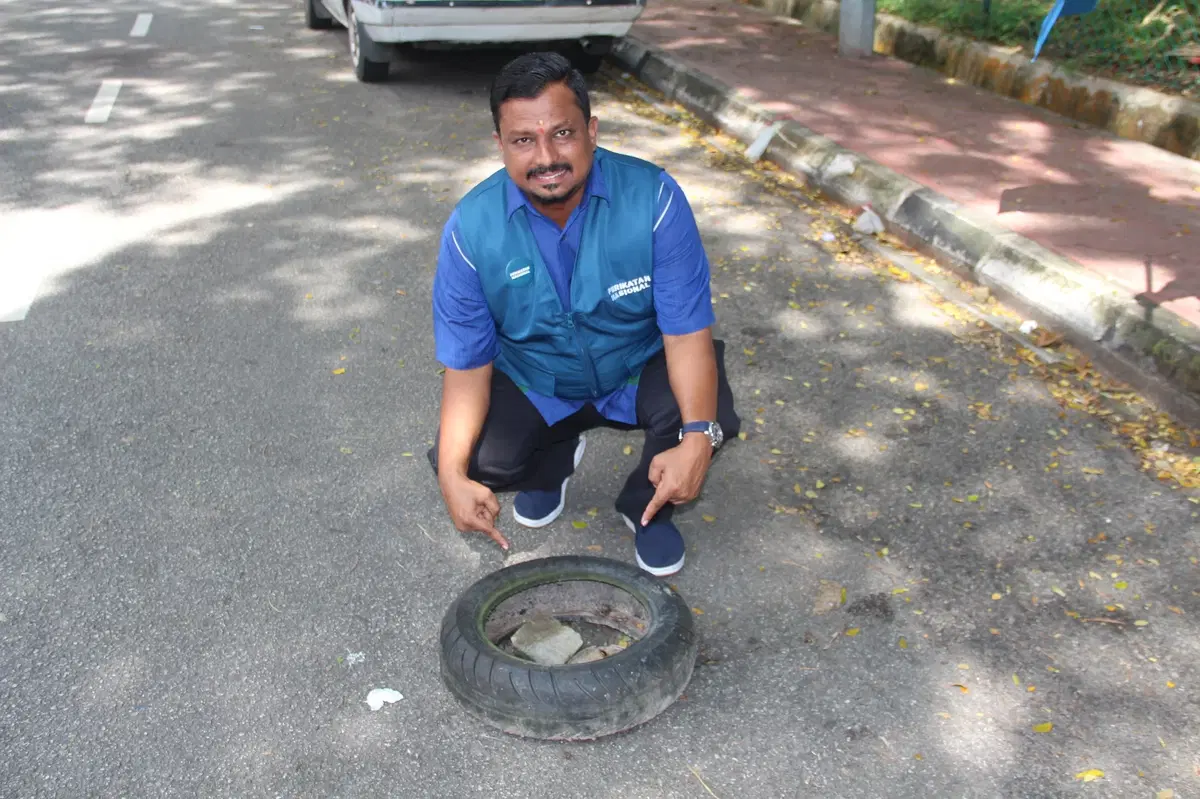 Fills potholes with stones
The Facebook page Perikatan Nasional – Bukit Gelugor P051 recently uploaded several photos on its account, where the PN candidate contesting for the parliamentary seat of the constituency could be seen pointing at a pothole and filling it with stones.
After placing a tyre around the pothole, P Thinagaranabhan had his thumbs up towards the camera while mentioning in the caption that they filled the pothole upon finding it, as well as urging others to change the world with their little actions.
Today we found a pothole in the road, and to prevent accidents for everyone, we filled what was there on the road. The power of role models! Every ordinary person can change the world! Let's shift Malaysia together!
He also tried to make himself known by stating his name and the parliamentary seat he was contesting for.
'You've passed your folio'
The post garnering 1.5k shares and 1.1k reactions, has seemingly tickled netizens, with many praising the candidate with much satire.
One "invited" P Thinagaranabhan to their baby nephew's birthday party due to its lack of a clown.

Another who likened P Thinagaranabhan's to making a folio like many of us did at school "approved" his work.

"Such a hard task was settled by him, bravo……"

Do you think P Thinagaranabhan did a good job? Let us know in the comments!
READ ALSO:
---