Food delivery company Foodpanda is once again in the limelight after its 'Pollywood' ad was criticised by netizens for not showcasing Indian talents in the ad under their #TakkanTakTahu? campaign.
In the video, prominent artists such as Adiba Noor and Nadia Aquila were sighted donning traditional Indian costumes while dancing and singing to promote the app.
However, not one person of Indian ethnicity was spotted in the video.
'So many problems in the ad!'
One frustrated netizen, Vaneesha.K took to her Instagram account @neeshakrish to explain why the 'Pollywood' ad was unacceptable.
In the 2-minute 33 seconds clip, she started off by saying that the ad had a bunch of glaring issues.
Oh my God, so many problems. Let me show you!"
She then played the ad and pointed out that not a single Indian talent was featured.
It's a full on Indian commercial with not a single Brown person in the ad!"
Vaneesha also expressed her disbelief to see the personalities she had admired for years agreeing to such a distasteful ad.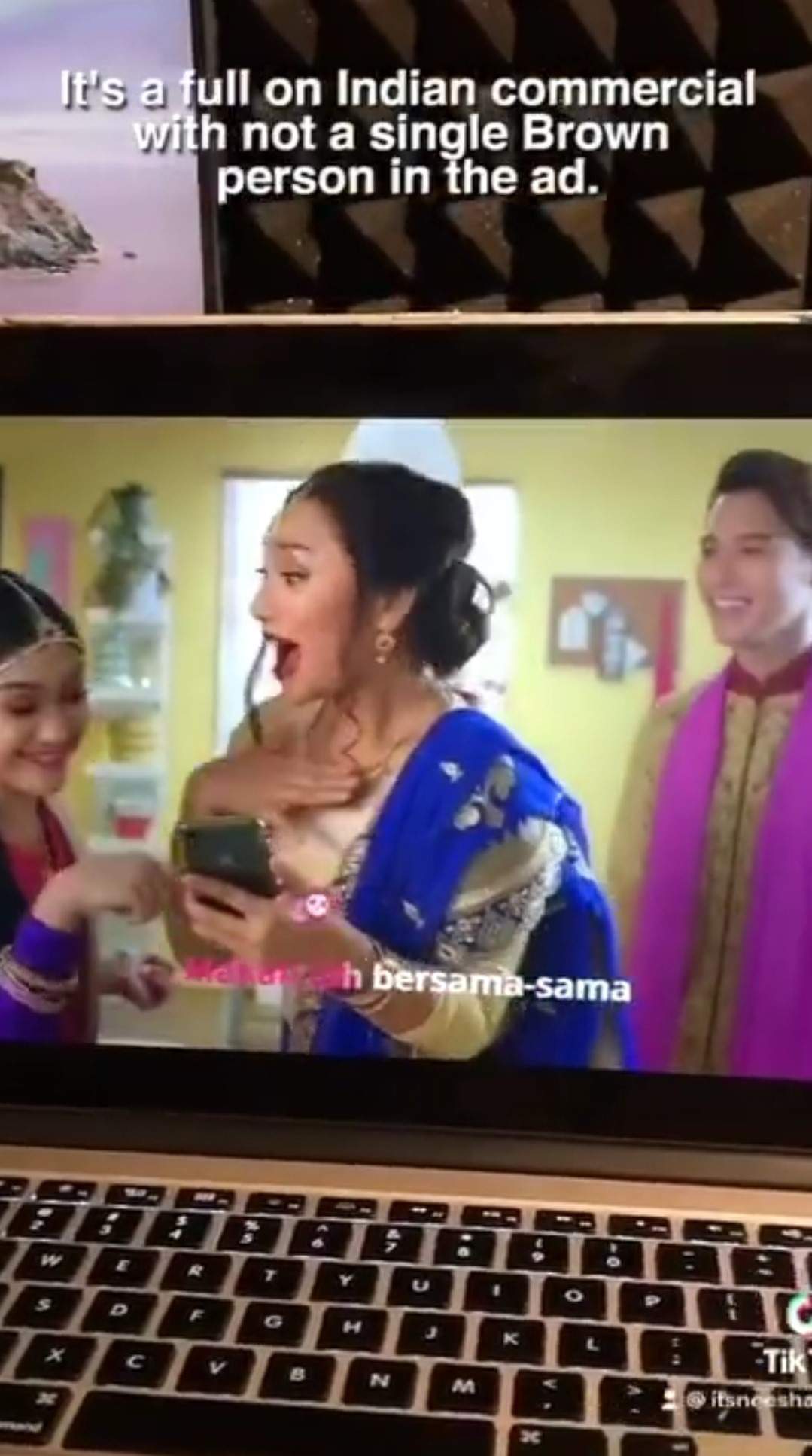 "How have they agreed to doing such a thing?"
She further shared how distressed she was to witness the brutal reality of the mainstream media continuously appropriating Indian culture, adding that "this has erased the Indian community entirely".
Clients and decision makers can do better to be more inclusive but so should creatives and taking on projects like this makes them complicit to racism."
'Takkan tak tahu?'
Vaneesha said that she had raised her objections to producers, directors and scriptwriters in the past when marginalised people are excluded from the mainstream media, but has yet to receive a satisfactory answer thus far.
"The answer I always get is [the company] pointing fingers at its clients."
She also noted that most of the time when Indian culture does get featured, it's usually that of Northern India, not its Southern counterpart despite the fact that most Malaysian Indians are from that region.
How can we say our content is inclusive and diverse if we do not rightfully and apporiately represent the culture that we're showing to represent the people in the country?"
Towards the end of the video, she took a swipe at the food delivery company with its own campaign slogan.
Foodpanda, we should be asking you: Takkan tak tahu?"
Shortly after the video went viral, Vaneesha posted an update and said that Foodpanda had issued an apology to her, saying that the 'Pollywood' ad was "part of a bigger campaign and not a Deepavali ad".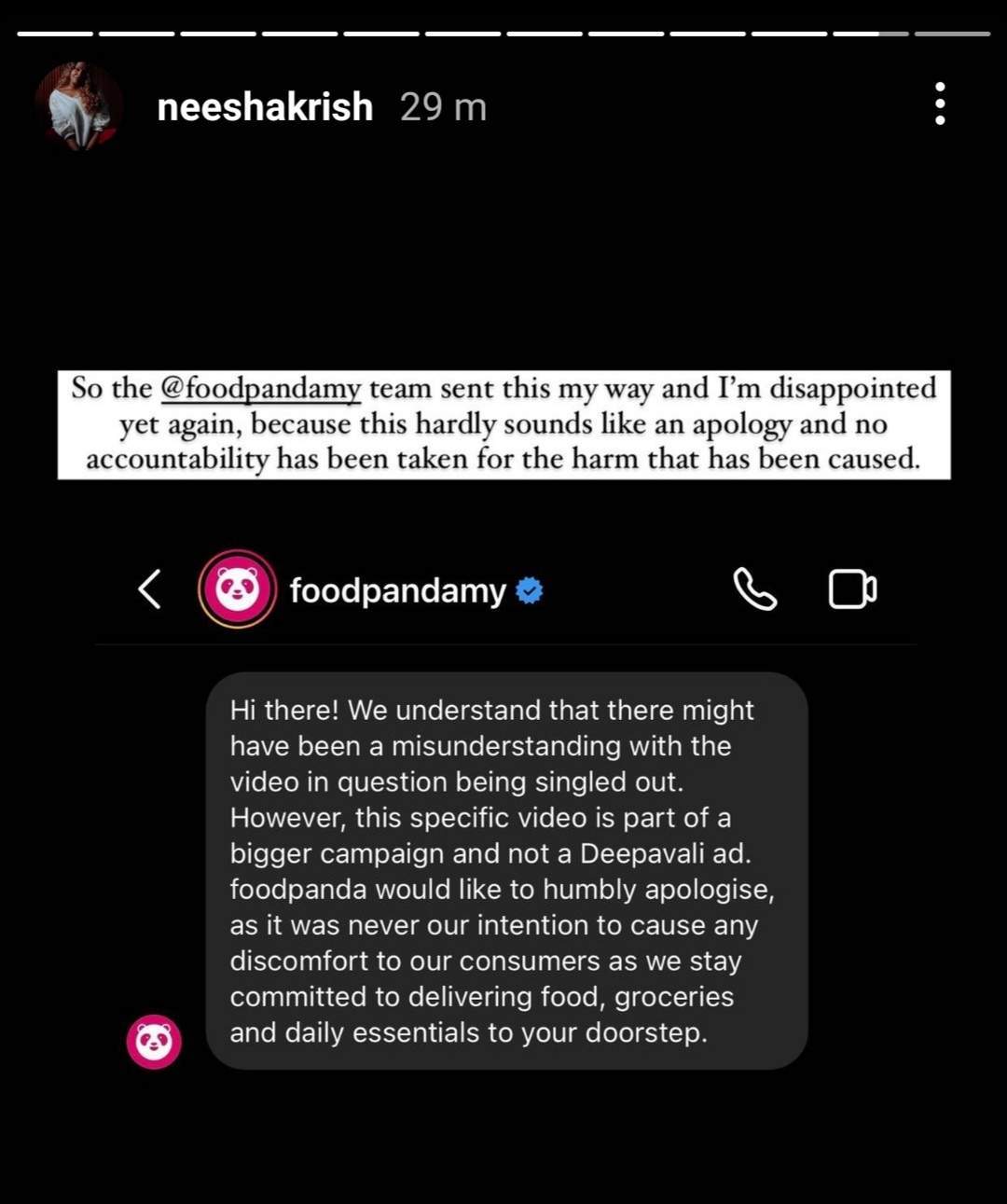 However, this didn't sit well with her, prompting her to reprimand the company for its half-baked apology and lack of responsibility.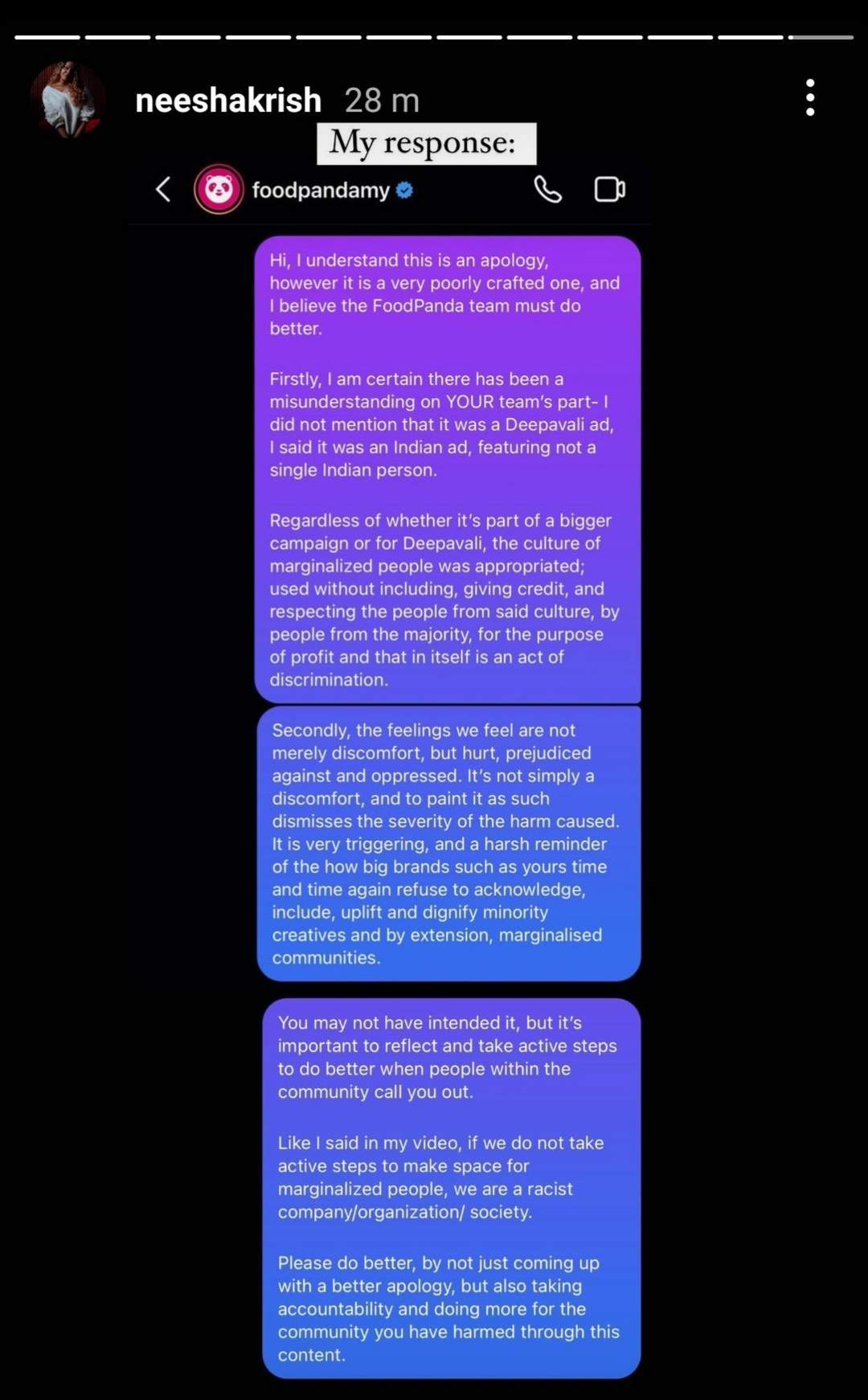 You may not have intended it, but it's important to reflect and take active steps to do better when people within the community call you out.
"Please do better by not just coming up with a better apology, but also taking accountability and doing more for the community you've harmed through this content," she wrote.
Read also:
---
---
Cover Images via Instagram/ @neeshakrish

Proofreader: Sarah Yeoh
---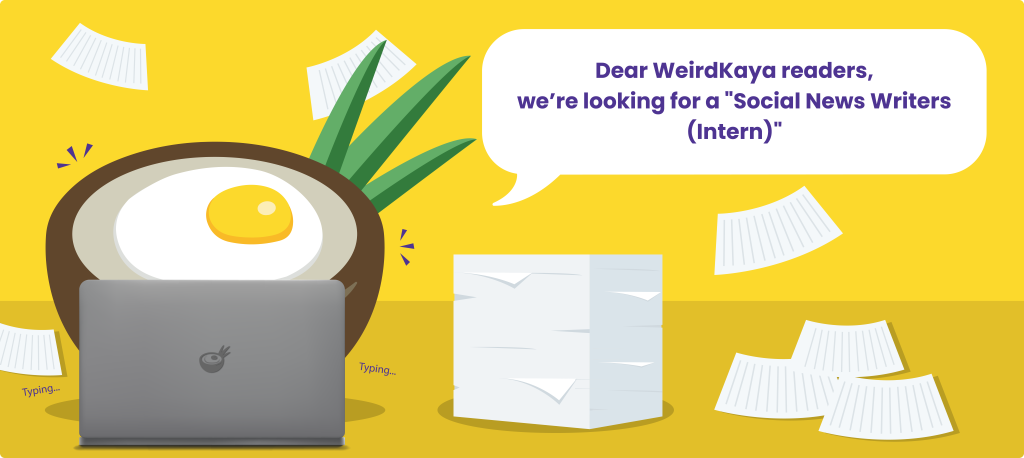 ---