Muslims were recently advised against joining the upcoming Bon Odori Festival, where religious affairs minister Idris Ahmad claimed that it was at odds with the Islamic faith.
Read about it here:
Claw machines now on the chopping block
Barely hours after the online fuss over the Bon Odori festival, now it was clawing machines to come under the radar of religious authorities.
In a Facebook post by the Perlis State Mufti Department yesterday (June 7), it issued a fatwa concerning claw machines, where it was likened to gambling.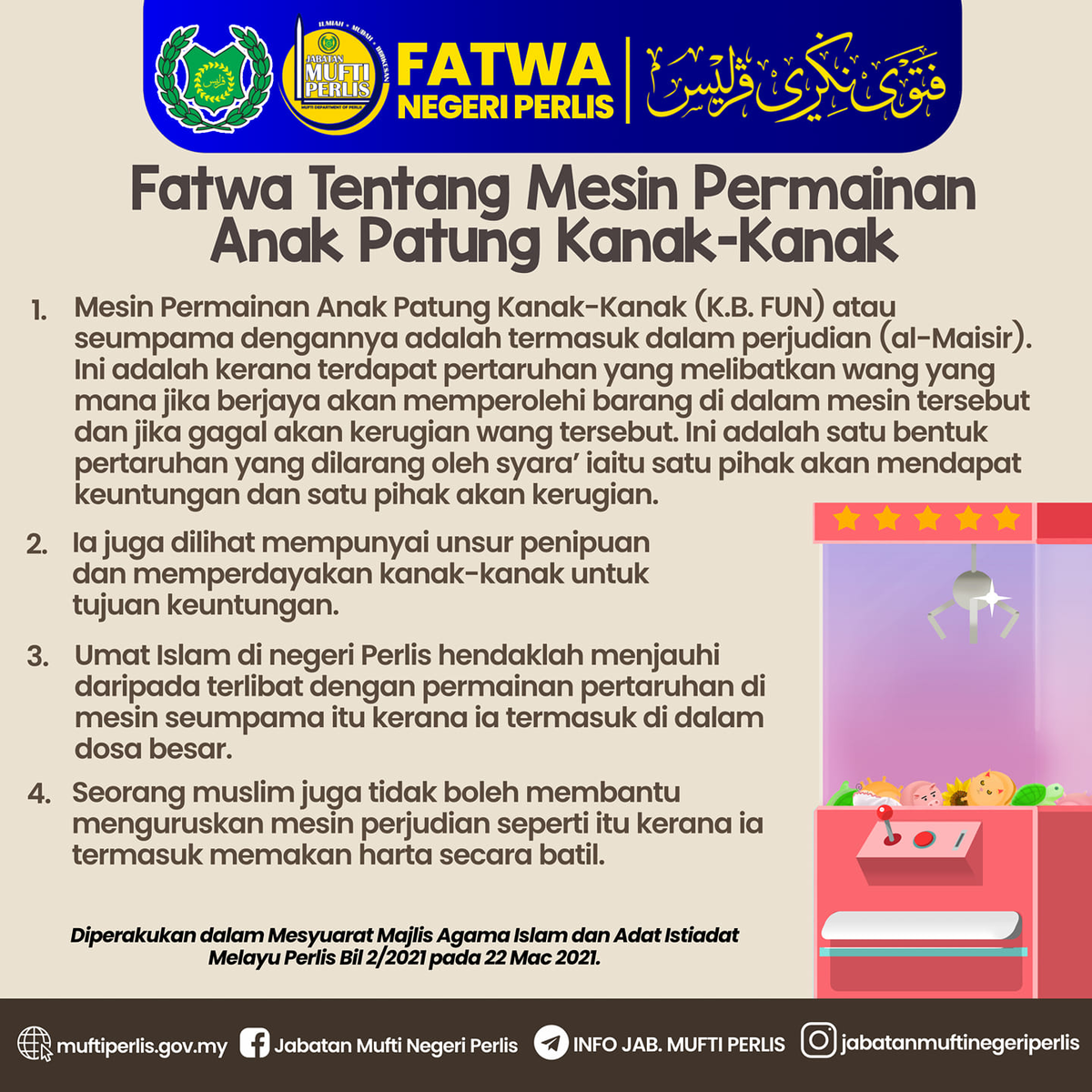 Claw machines are a form of gambling as it involves the spending of money to get an item from the machine and if the person fails in the process, he/she will lose their money as well.
"It is also a form of fraud towards children and influences them into playing in order to get a reward," it said.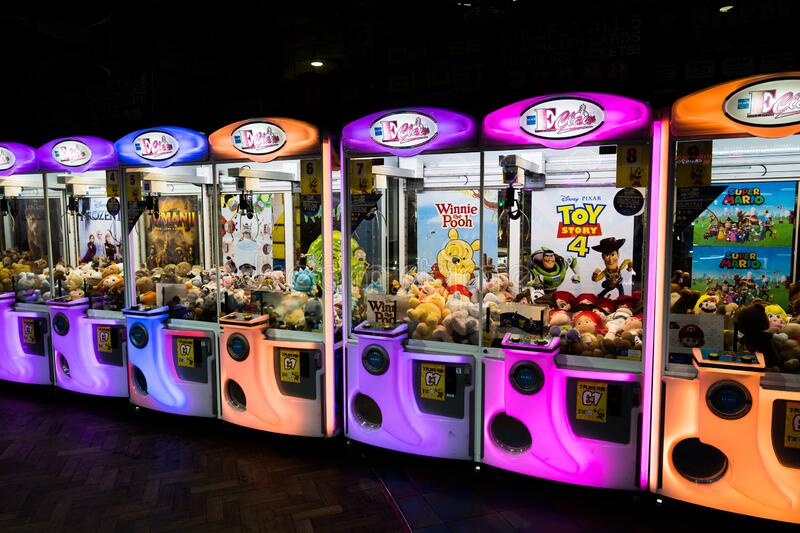 The fatwa called upon Muslims in the state to stay away from claw machines as it is a "great sin" and also urged Muslims not to operate these "gambling machines".
What are claw machines?
Claw machines are a type of arcade game where customers use a claw to pick a particular item from among a pile of toys and dolls inside a display case.
However, the machines are notorious for having a particularly soft grip, thus forcing the customer to spend even more money to get their hands on the prize.
To make things even harder, the odds of winning is usually set by the arcade operator, who has the ability to adjust the strength of the claw's grip.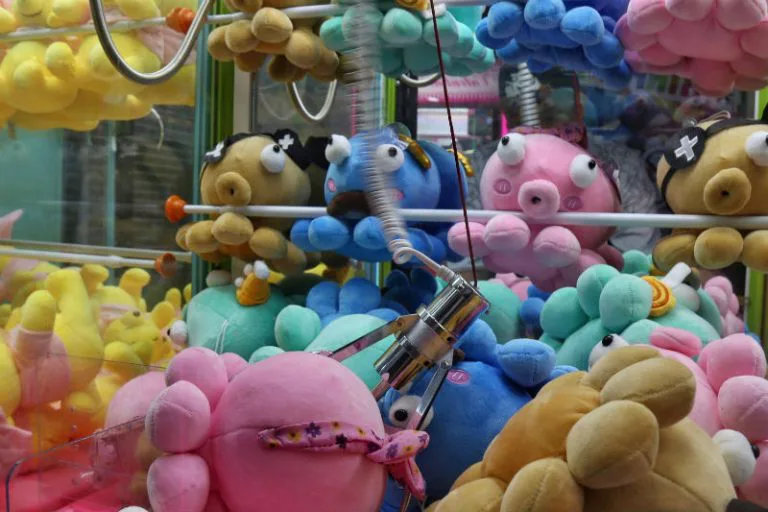 Read also:
---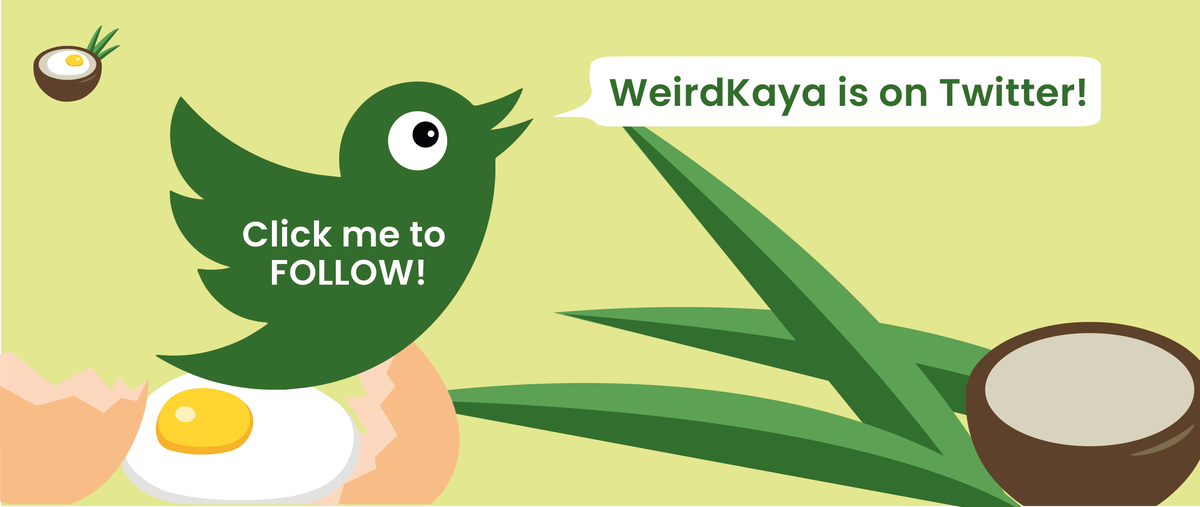 ---
---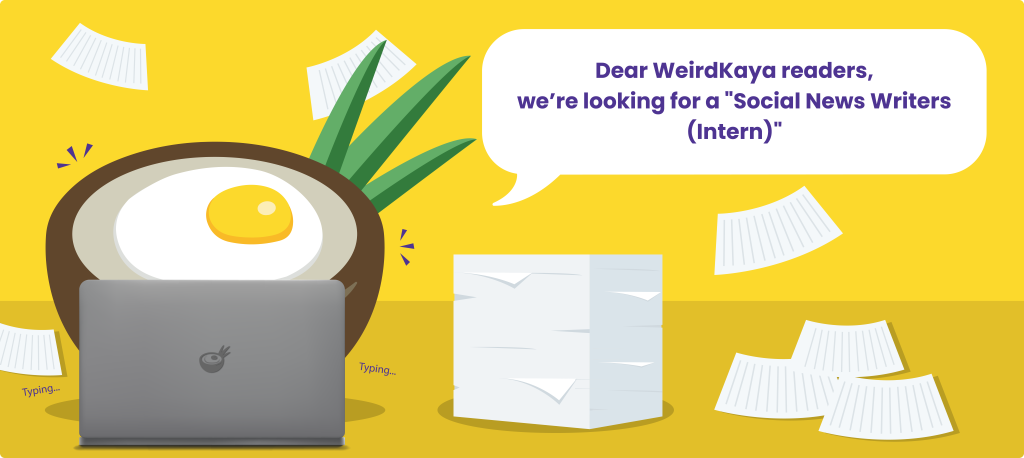 ---