A woman was startled by the sound of a crying baby as she approached the bus terminal, only to be met with a distressing scene: a newborn baby boy left abandoned in a box, his body crawling with ants.
In a statement, Taiping Police District ACP Razlam Bin Ab Hamid shared that the baby was discovered by a woman at the Gopeng-Datuk Seri Maharaja Lela bus terminal yesterday morning at around 10 a.m.
Woman found a baby abandoned at Ipoh bus stop
The baby was already showing signs of dehydration.
According to Razlam, the woman was traveling from Jalan Kamunting to Batu Kurau. As she stopped at the Taman Kota Wira bus terminal to retrieve something from the rear of her car, she unexpectedly heard the cries of a baby, prompting her to check.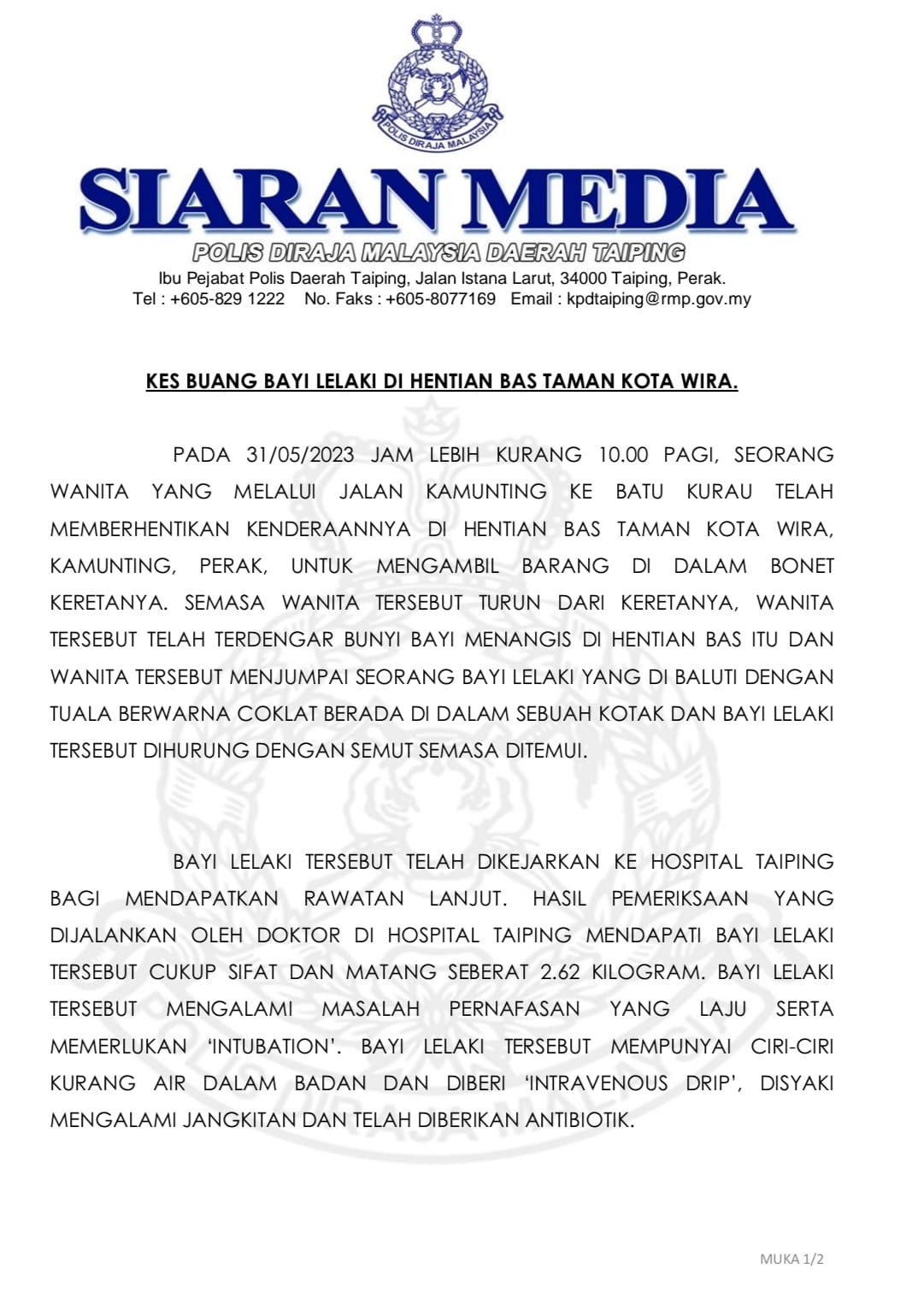 She then discovered the newborn baby who was wrapped in a brown towel inside a box, crawling with ants.
The baby was immediately taken to Taiping Hospital.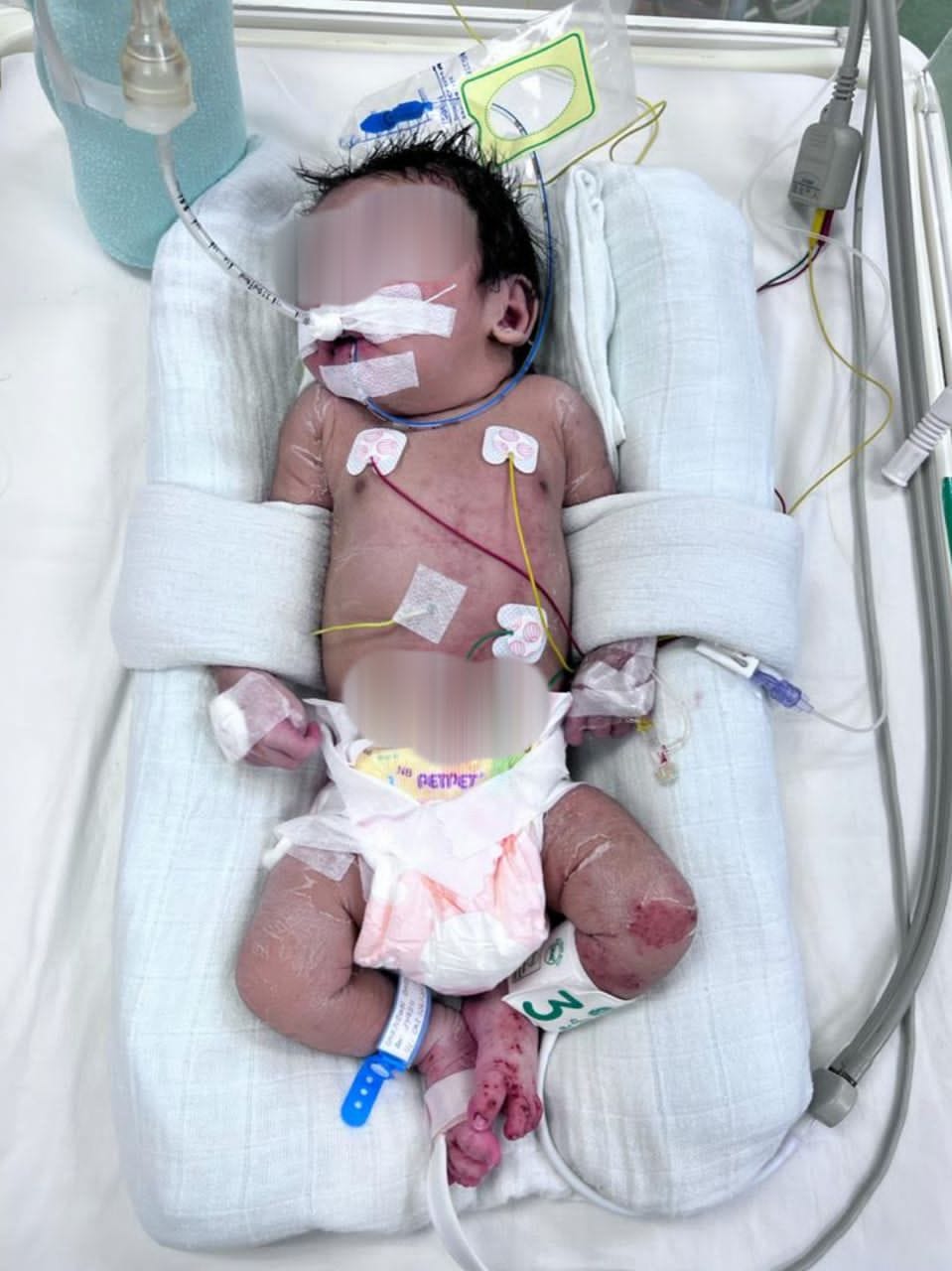 Baby now receiving treatment in NICU
Razlam also stated that upon examination by doctors, the baby was found to be dehydrated. The hospital administered intravenous fluids and antibiotics. The baby was also found to be experiencing rapid breathing and is currently receiving treatment in the Neonatal Intensive Care Unit (NICU), dependent on infant warming assistance.
He further mentioned that the police have initiated an investigation under Section 317 of the Penal Code (abandonment of a child).
"Anyone with information is urged to report to the police," hhe added.
---
---
---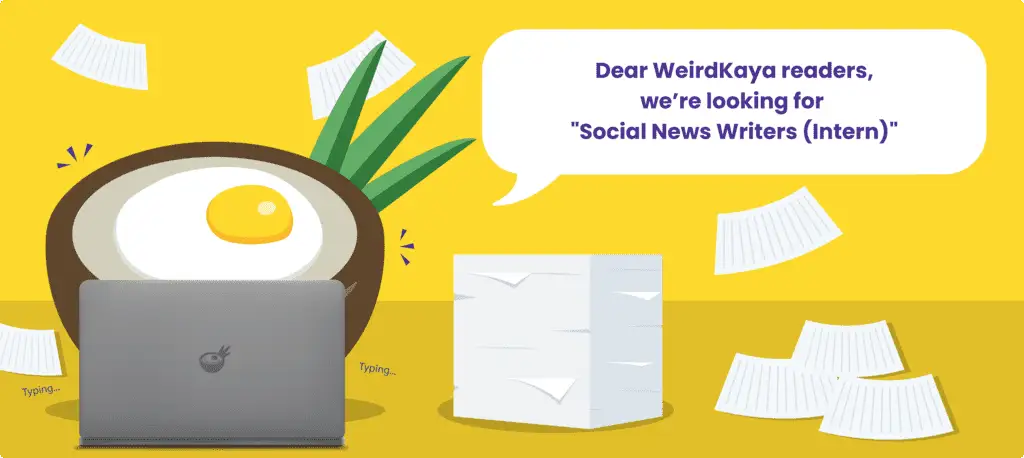 ---