KUALA LUMPUR – Despite Malaysians being given free public transportation for up to a month, many are still unimpressed and have turned their anger on RapidKL's poorly maintained facilities and long waiting times.
In a tweet by @nrjwznl that's currently gaining steam on Twitter, she slammed RapidKL for failing to practice crowd control and its lack of consistency in scheduling the trains.
"Met again with poor planning of the public transport system particularly RapidKL. It's packed with people. Long waiting lines! I've counted 3 trains that have already left (the station) since I lined up here!"
Bertemu lagi dalam rancangan kelemahan sistem pengangkutan awam terutama rapidkl. Packed nak mampus dengan manusia. Panjang ye beratur! Aku dah kira 3train dah lepas since aku beratur dekat sini! pic.twitter.com/PZJ3vCuOn3

— njwznl.YL (@nrjwznl) June 16, 2022
Buck up, RapidKL!
Netizens have also responded negatively to Prime Minister Ismail Sabri Yaakob's announcement that the government will be spending RM115 million to subsidise the cost of free public transportation services in the Klang Valley for a month.
They also accused the government of being short-sighted by giving out "free goodies" and refusing to look into more pressing issues such as overcrowding, low frequencies, underpaid drivers, and broken escalators.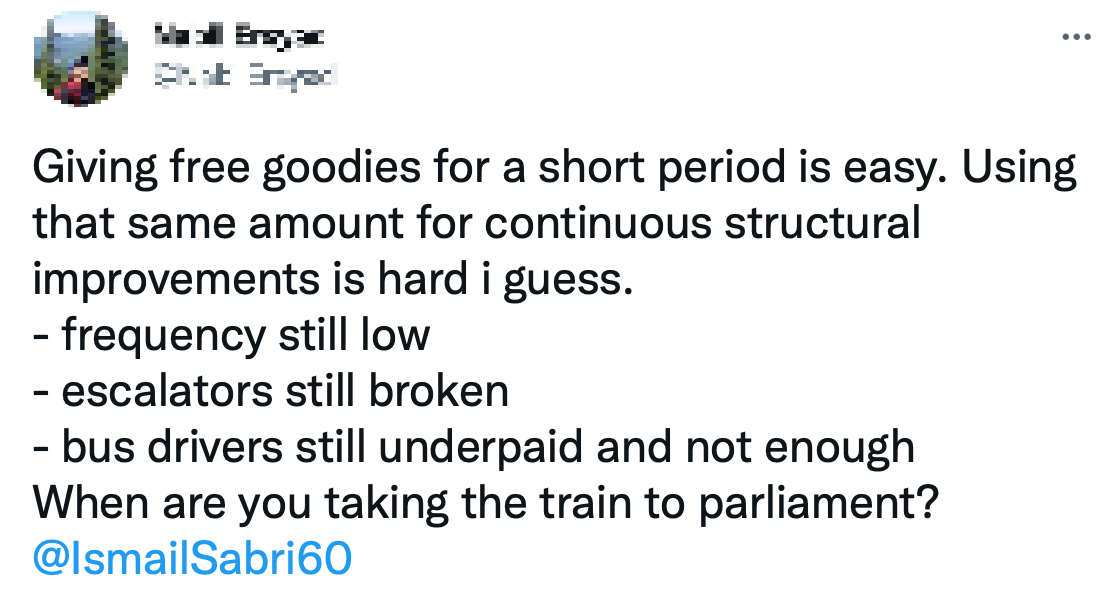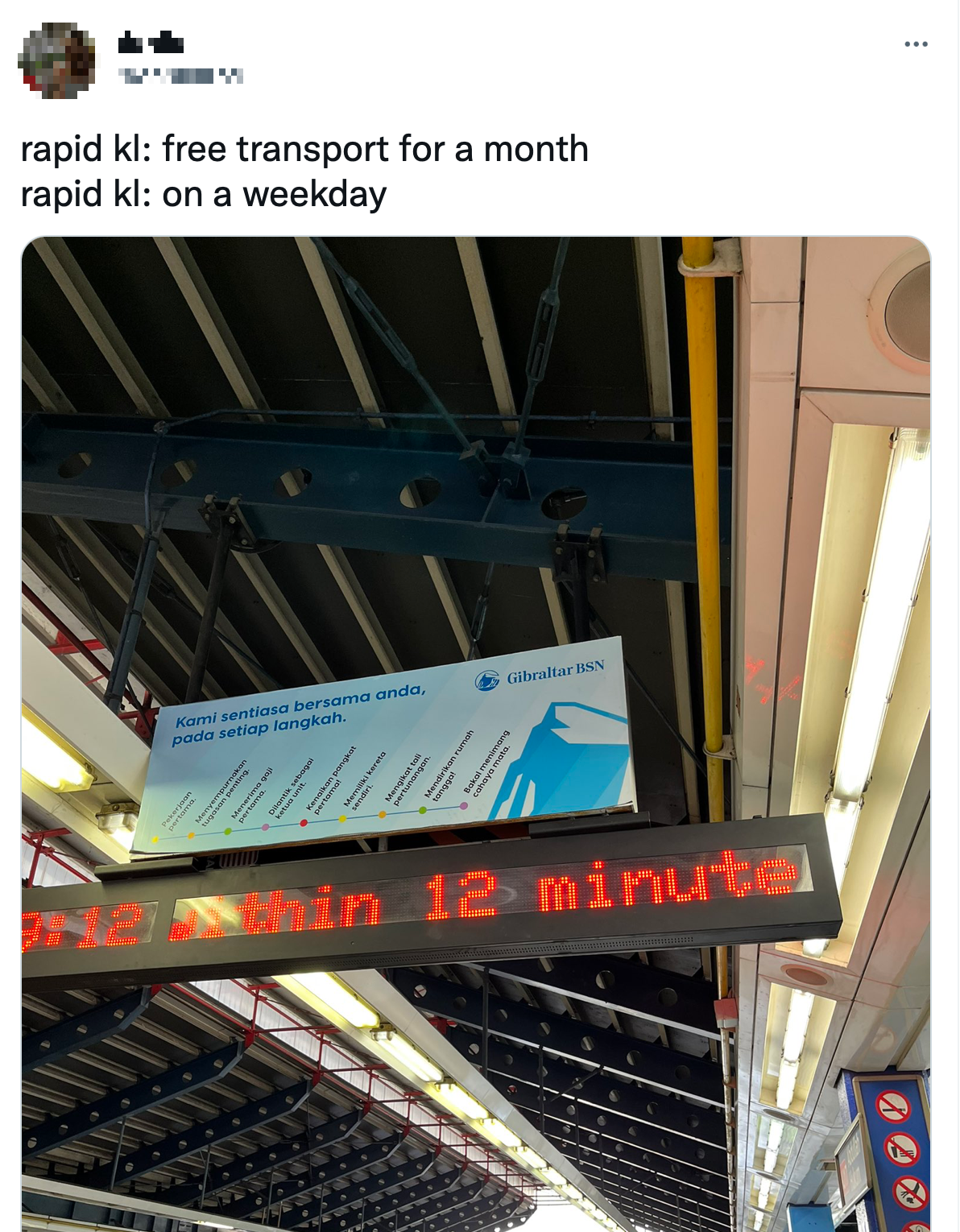 Those who already paid for RapidKL's My50 ridership program also slammed the government for not announcing the free ride initiative beforehand and demanded for a refund.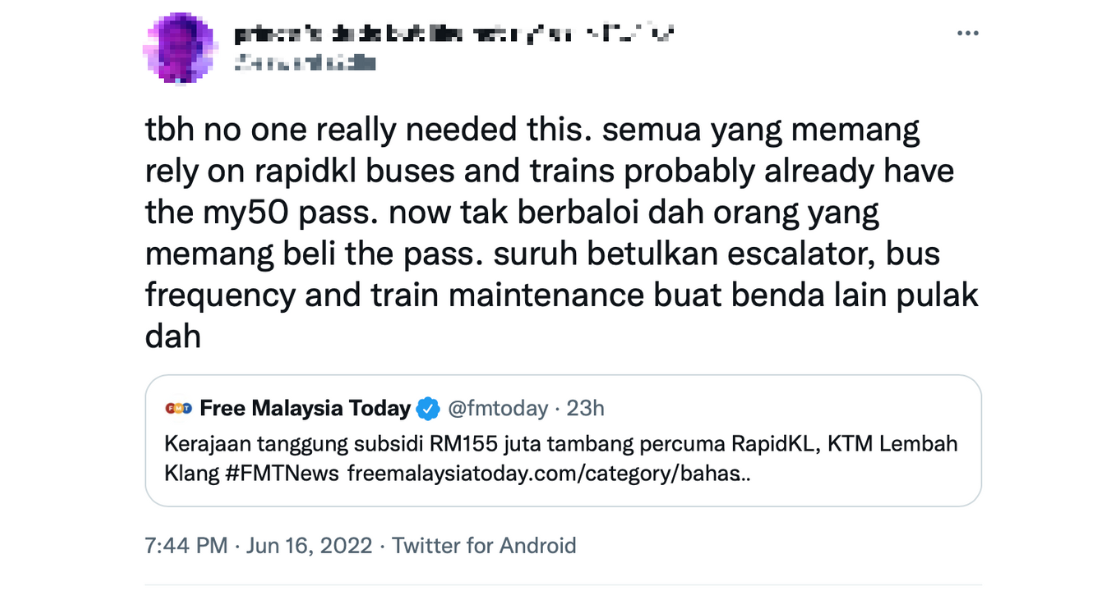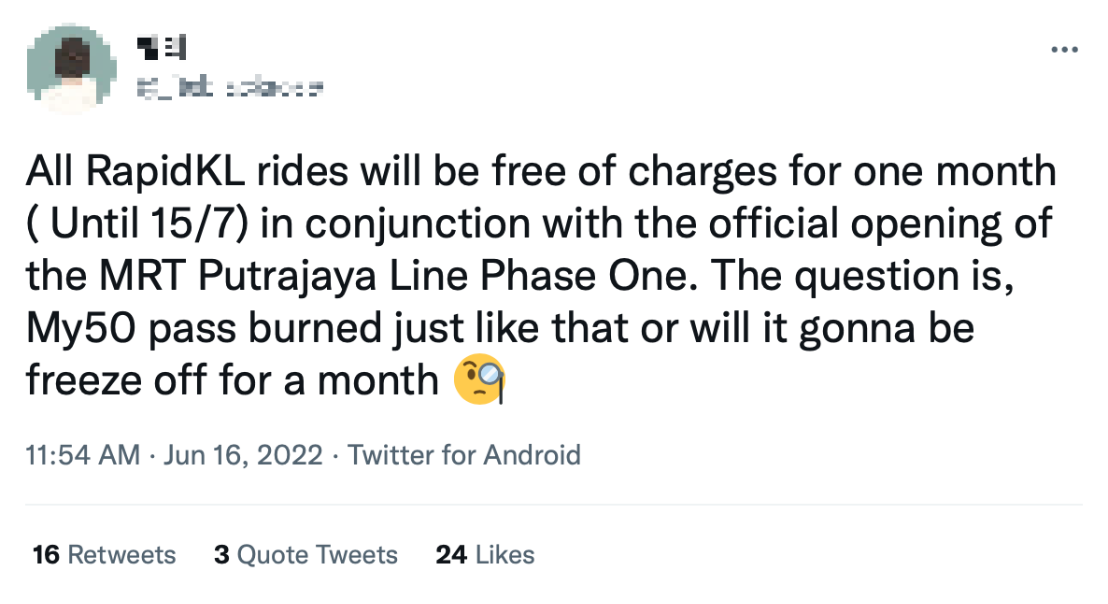 Read also:
---

---
Cover Image via Free Malaysia Today and Twitter/nrjwznl
Editor: Sarah Yeoh
---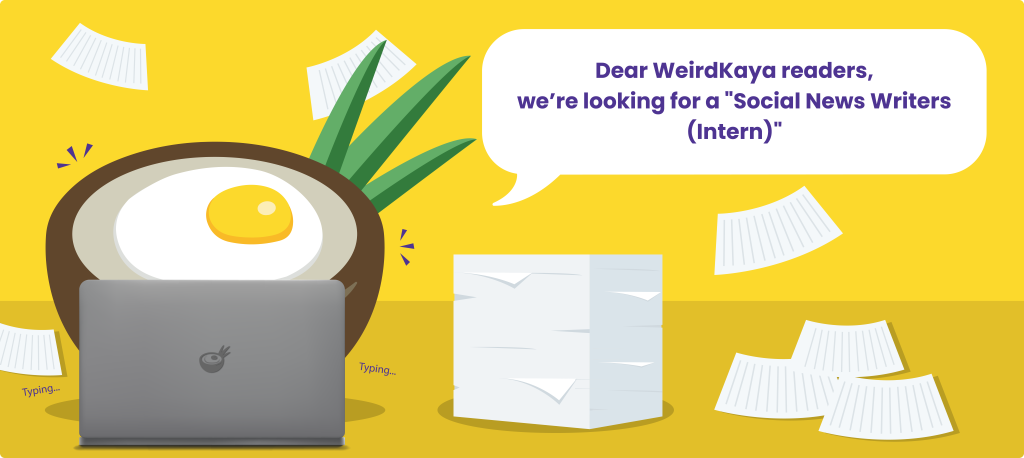 ---