Kajang prison inmate Najib Razak has been behind bars for more than two months after losing his final appeal in the 1MDB case.
However, his social media accounts, including Facebook and Telegram, can still be seen actively posting and commenting on the situation in the country.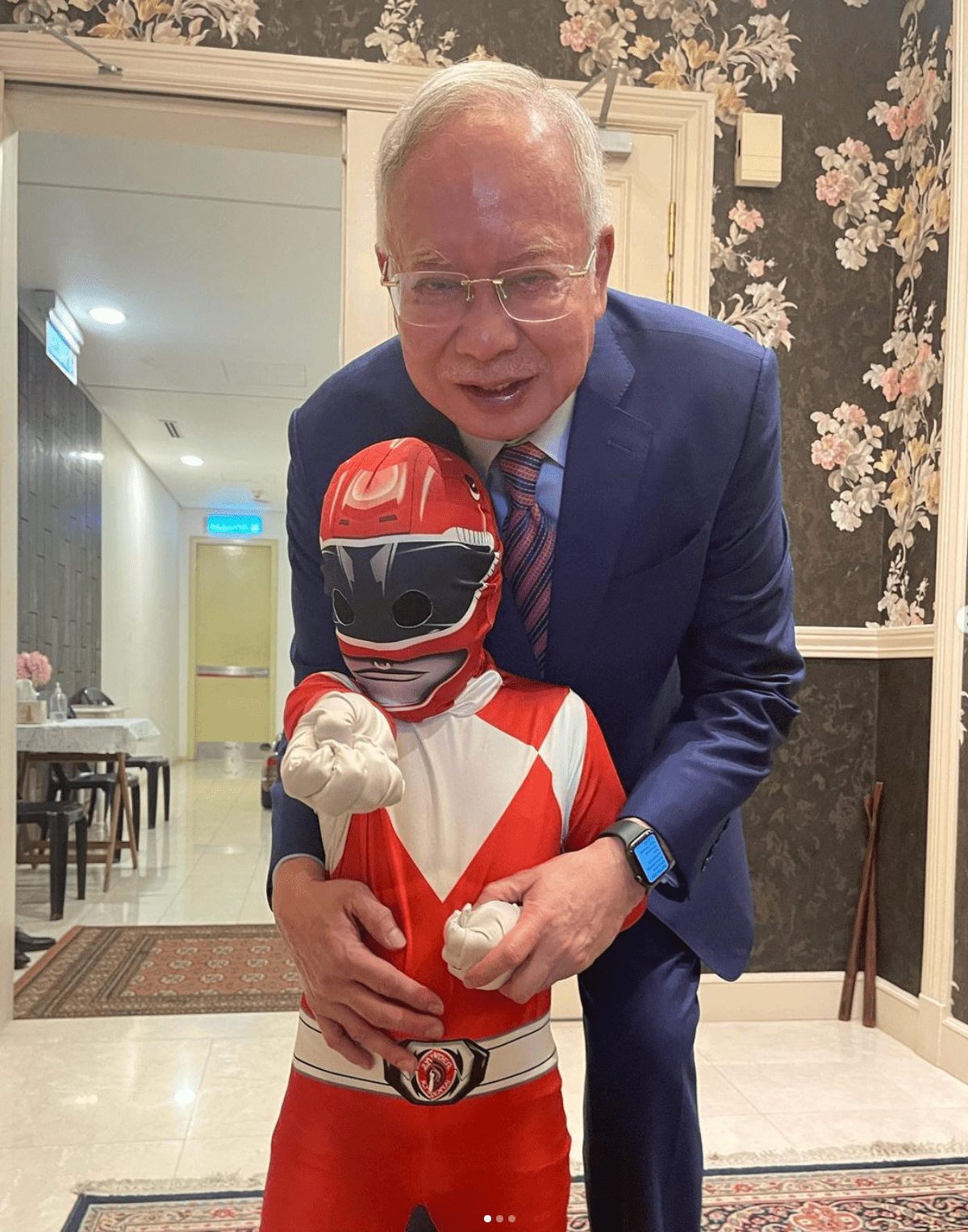 In addition, Najib's daughter, Yana Najib, also regularly updates the public on his father's situation in prison through her social media channels.
In one of her recent Instagram stories, Yana Najib shared that she spent the day visiting her father in prison.
I know many people are asking about the situation of bossku. This is the message he wants me to convey to the public:

Happy Deepavali Festival to all fellow Indian friends. Please take care of your health as the weather changes frequently.
Papa get used to prison life
According to Yana, Najib has already gotten used to his prison life through reading, praying, and looking at the pictures of his grandchildren sometimes.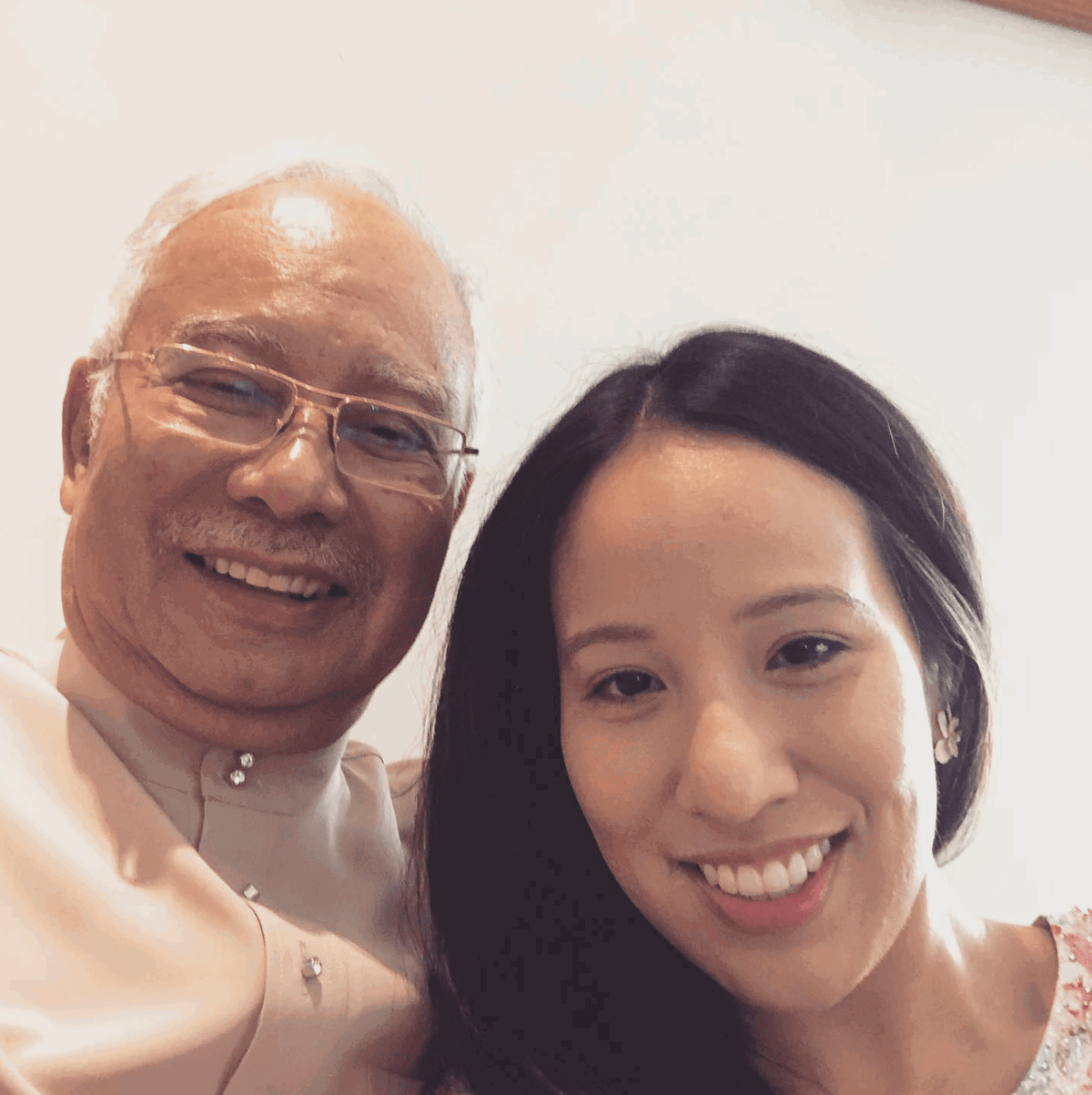 However, the former Prime Minister seems to worry about the country's situation and the rakyat's well-being.
When asked what the most uncomfortable thing Najib is facing now, Yana revealed that he is mentally ill as he misses his job and worries about the welfare of Malaysians.
Are all Malaysians doing okay with their daily lives?

With the economic recession coming around next year, is the rakyat ready for it?

Is Barisan Nasional(BN) ready for the upcoming General Election(GE)?
Despite all his concerns, Yana assured that her father's spirit is still high and is always looking calm.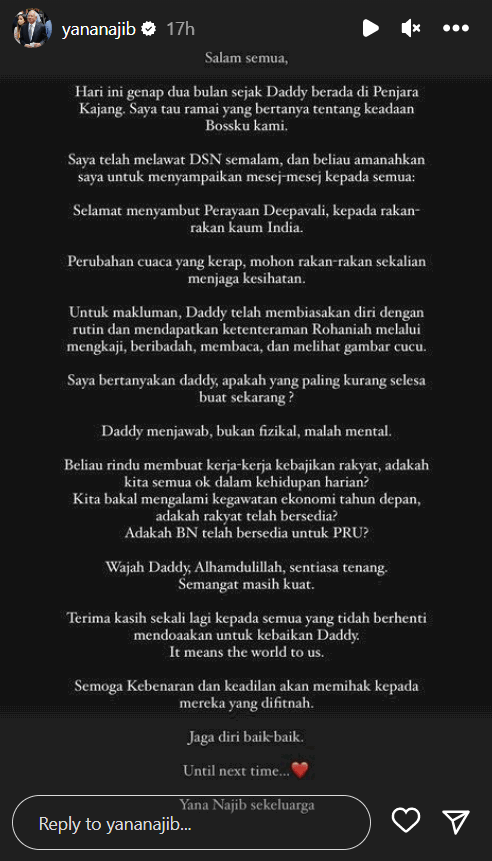 At the end of her lengthy Instagram story, Yana also thanked everyone who constantly prays for her daddy's well-being as 'it means the world to him'.
---
It's unrelated to the article but here's our brand-new podcast – Talk Je Lah!
---
---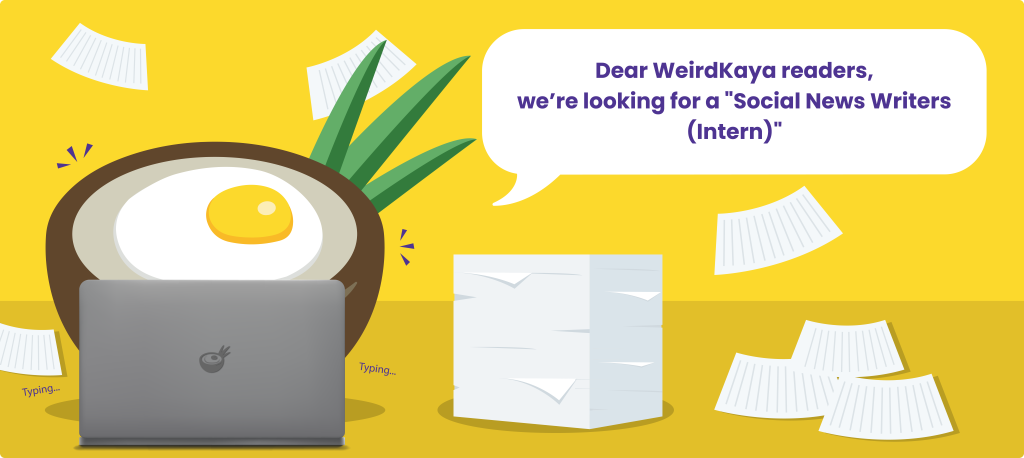 ---