A woman who accidentally stepped on the oil pedal instead of the break while driving has caused her car to crash into a 24-hour convenience store at Istana Mahkota, Kubang Kerian here today at around 9 am.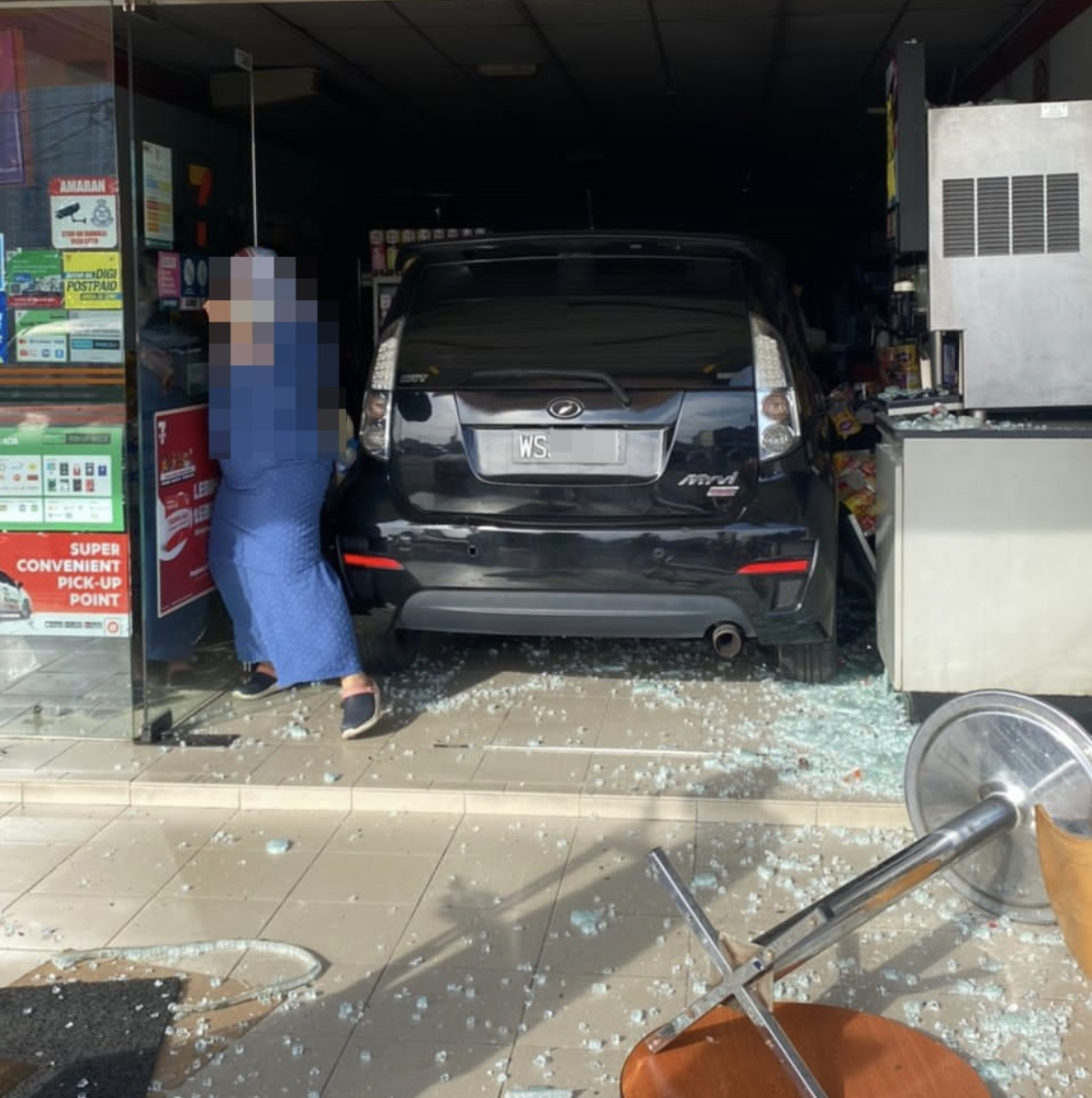 According to Utusan, the main door and the payment counter of the store were heavily damaged.
Read also: [VIDEO] Frustrated Myvi knocks down toll boom gate after several failed RFID detections
Kota Bharu Police Chief, Assistant Commissioner Mohd. Rosdi Daud said the initial investigation found that a 33-year-old Perodua Myvi driver who parked in front of the store stepped on the wrong pedal and caused the accident.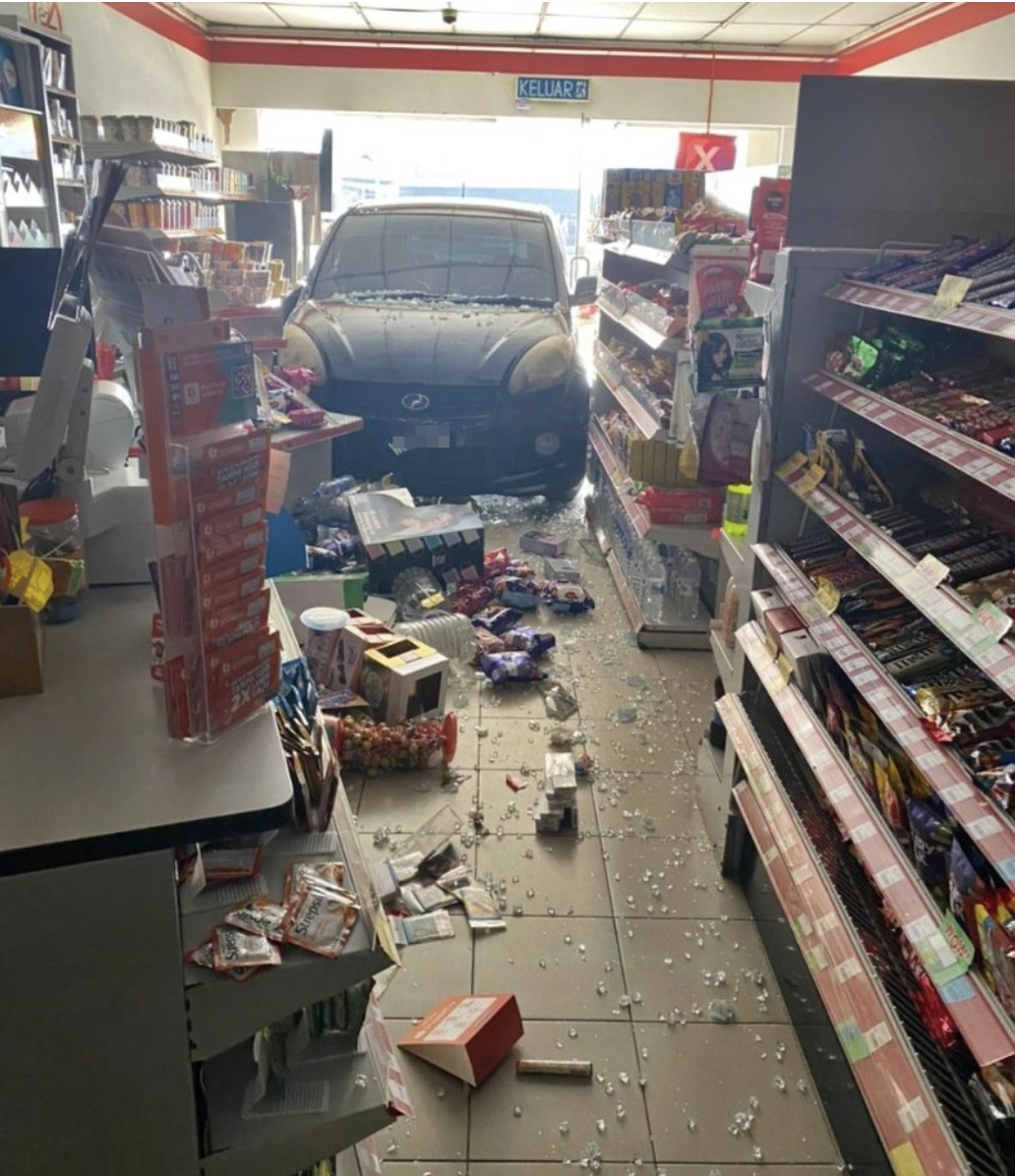 "Two workers were on duty in the convenience store and did not suffer any injuries," he added.
"The accident was caused by the negligence of a Perodua Myvi driver who did not have a driving license," he said in a statement today.
The case is being investigated under Rule 10 of the Road Traffic Rules 1959.
---
It's unrelated to the article but here's our brand-new podcast – Talk Je Lah!
---