Mydin Malaysia is calling Caprice's bluff by urging him to file a lawsuit worth RM30mil against them after the rapper accused the supermarket chain of humiliating him in a tweet.
What was the tweet about?
On Wednesday (Oct 19), Mydin posted a joke-tweet which was a wordplay on Caprice's name.
In the tweet, it featured three photos – tea, cap and rice. The caption wrote that they wanted to buy tea at first but bought to buy 'cap' and 'rice' instead.
They added that they later realised they didn't actually need cap or rice and that Mydin will be giving a 24-hour refund to customers.
Mula² ingat nak beli tea je, sekali terbeli cap dengan rice 😞 pic.twitter.com/T9hnoIVBq0

— MYDIN (@MydinMalaysia) October 19, 2022
'Apologise or be sued'
Unfortunately, the tweet didn't sit well with Caprice, who released several long and angry Instagram posts and stories demanding an apology from Mydin.
He also claimed that he was "humiliated" by the tweet and said that he will sue Mydin for RM30mil if they fail to issue an apology within 24 hours.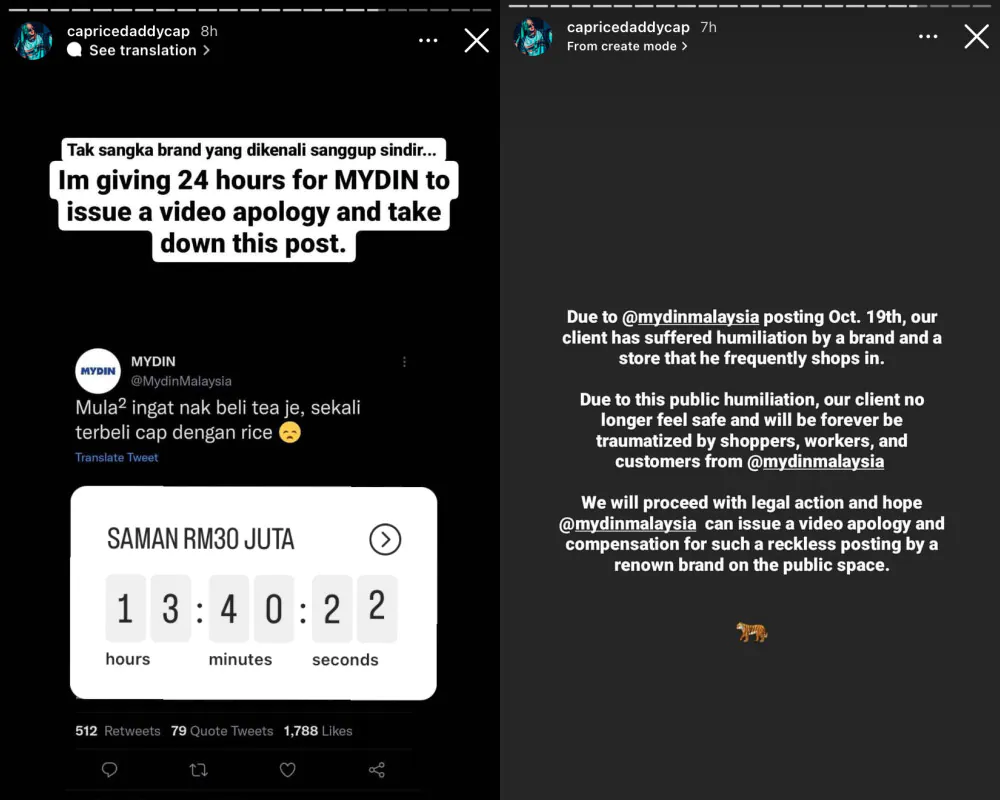 Caprice also added that he was shocked and disappointed to be subjected to public humiliation by a brand that he had great admiration for while he was in the midst of fighting big cases such as the PU Azman case.
To anyone who is still not satisfied with me, I apologise if I have been too harsh. Ever since the PU case, many have mocked and condemned me. I know many do not believe this case and find it uncomfortable to listen. God willing we will always help and defending the victim,"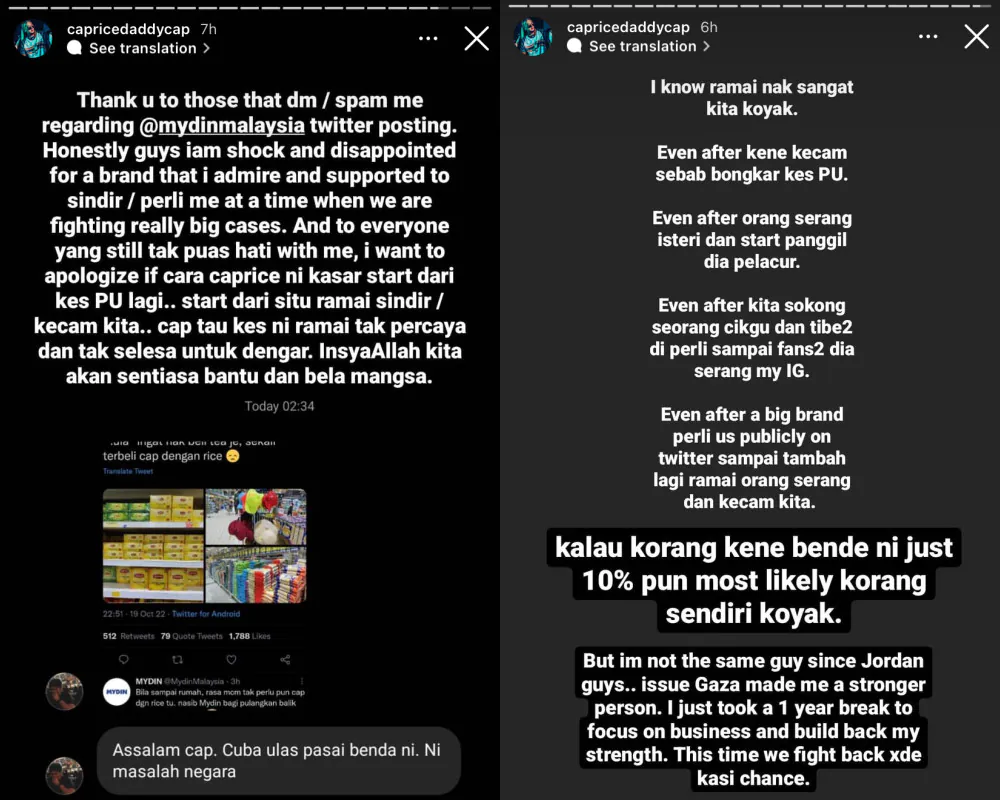 'Bring it on'
In response to Caprice's legal threat, Mydin's managing director Datuk Ameer Ali Mydin told the rapper to go ahead if he really intended to do so, reported Kosmo!.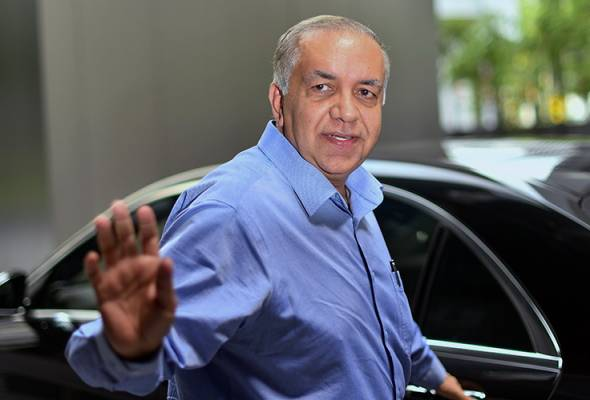 He stated that they did nothing wrong with the posts on their social media platform and that there were no humiliating or mocking elements towards any particular individual.
"We (Mydin) did not spell the name Caprice or tag him in any of our uploads, why did he feel offended?
Whoever eats the chili, he will taste the spice. If he was serious about suing us, send the demand letter to us, and I'll have my lawyer look it through.
"Siapa makan cili, dia yang rasa pedas.

"Kalau betul Caprice nak saman, hantar surat saman kepada pihak kami, biar peguam saya nanti akan semakkan," katanya lanjut.

— Samudera.my (@MySamudera) October 20, 2022
In response, Caprice said that he will carry on with the lawsuit.
"I never thought someone we looked up to and respect would stoop low to allow his social media team to humiliate me. How could you deny it when people in the comment section actually tagged me and knew the post was about me.
"We could have been in the same side, but here we go," he wrote.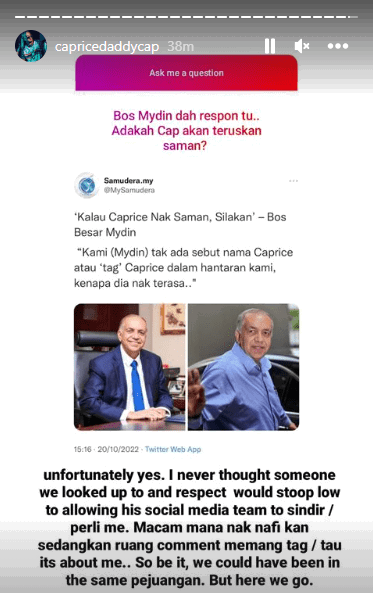 Going back and forth
The feud between Caprice and Ameer Ali continued to brew on, with both sides throwing punches at each other on social media.
On Thursday (Oct 20), Caprice wrote in an Instagram story that he was offering Malaysians free shopping at Mydin, where they could choose between three outlets.
"Let Malaysians shop for rice, oil and 3 other ingredients of your choice for free next week. Choose which location you want to shop at. Subang Jaya, Bukit Jelutong or Batu Caves."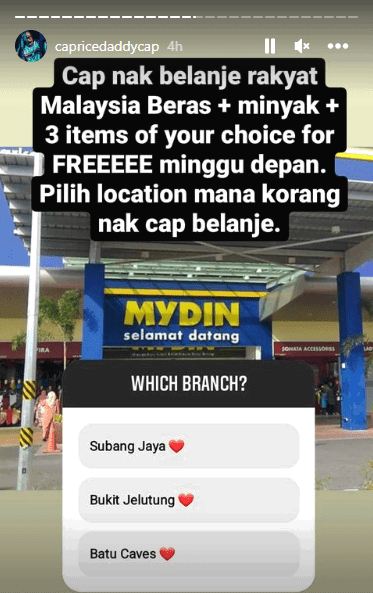 Not long after, Ameer Ali retorted by saying that if Caprice was truly sincere about helping Malaysians, he was more than happy to welcome them and even offered to give a packet of 1kg sugar to everyone.
That's quite a spicy online spat! Who do you think was in the wrong? Let us know in the comments!
READ ALSO:
---
---