TELUK INTAN – Ibrahim Mat Zin, or better known as 'Raja Bomoh', is planning to sue the Perak Islamic Affairs Department (JAIPk) for accusing him of committing syirik (heresy) and khurafat (superstition) during an anti-flood ritual.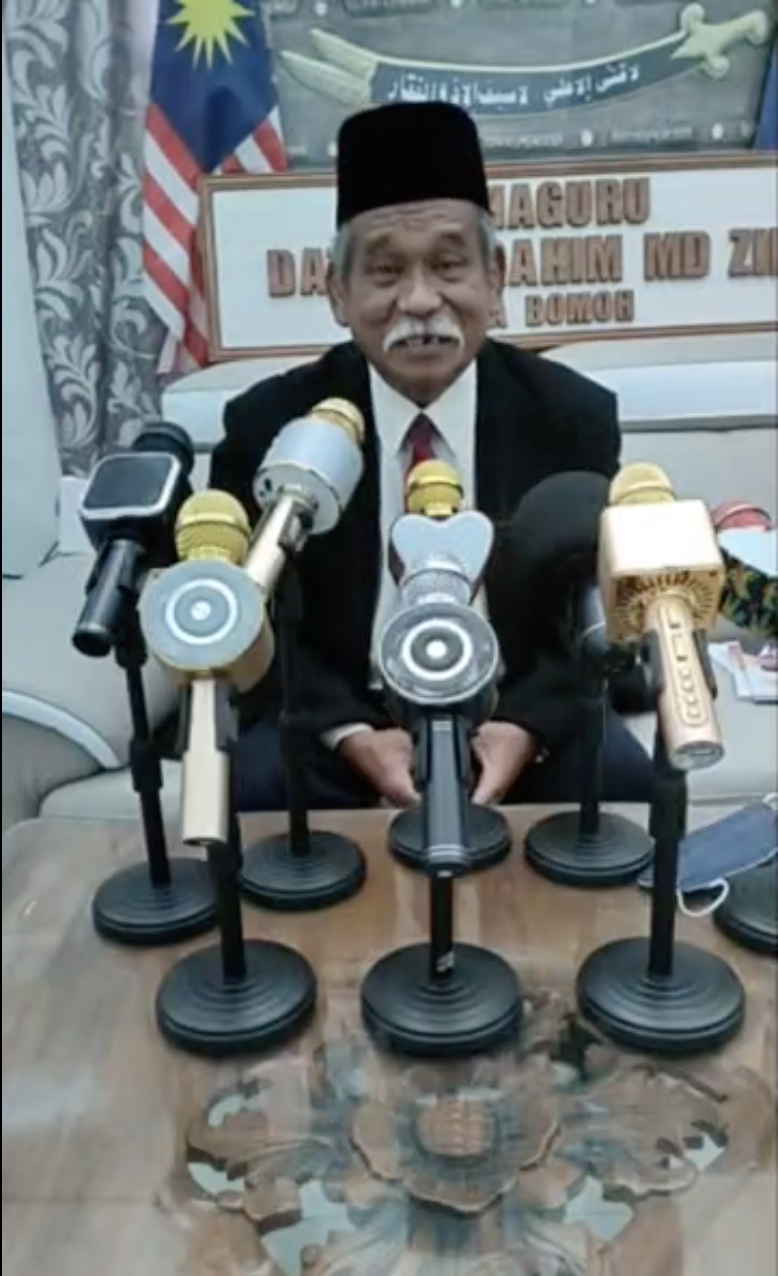 If you're OOTL over the incident, check out our article here:
'I am ashamed!'
In response to JAIPk's decision to summon him for questioning, Ibrahim has hit back by posting a police report on his Facebook page yesterday (Jan 6), which has since been acknowledged by Hilir Perak district police chief ACP Ahmad Adnan Basri.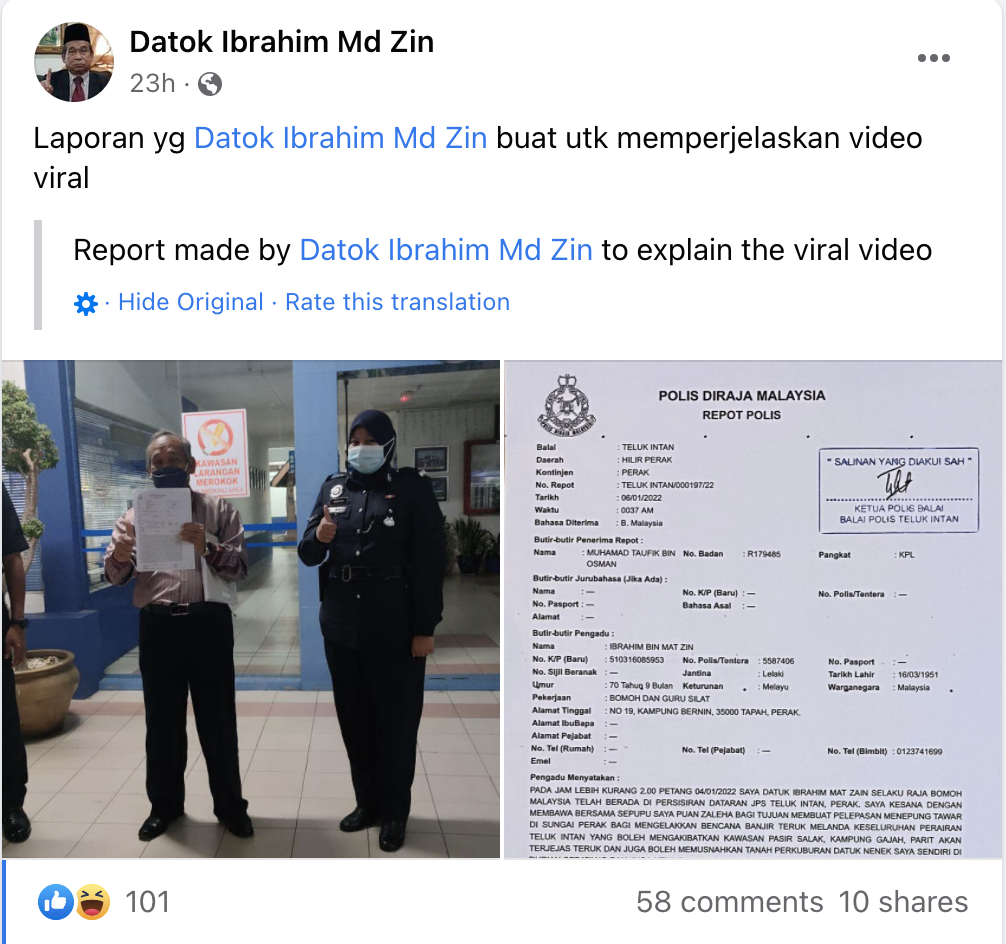 He also conducted a livestream to explain himself over the fiasco.
"I'm ashamed and humiliated to be accused of blasphemy. Thus, I'll be suing all parties involved after discussing with my lawyers.
"I am not a roadside or village shaman. They [JAIPk] could've talked it out with me and given me the chance to apologise if needed before publicly defaming me," he said.
Ibrahim also said that he is ready to receive a call from JAIPk regarding the flood ritual but has yet to be contacted so far.
I am upset that a few Islamic affairs departments jumped into the conclusion that my rituals are against the Islamic teachings.

All I wanted to do was to protect the Malay cemeteries near Sungai Perak and the people there, not to take pride in it.
'What I did wasn't anti-Islam'
Ibrahim also stated in the livestream that he would be seeking RM300mil in compensation from JAIPk for alleged defamation, claiming that he had a team of lawyers and 9 million silat students to back him up.
"The ritual I performed did not insult or criticise anyone, something that JAIPk's director agreed with.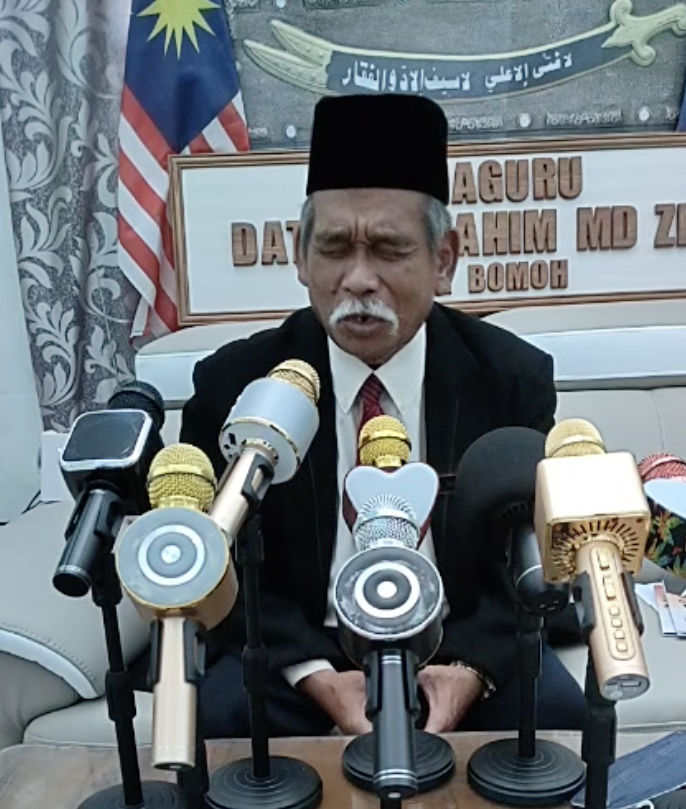 "In fact, the ritual was in line with ancient wisdom and was aimed at stopping floods from worsening in Teluk Intan, Sungai Manik, Labu Kubong, Kampung Gajah, Parit, and Bagan Datuk.
"In the past, I was told by religious officers not to perform such rituals anymore but I felt that I had the obligation as a traditional medicine practitioner to help when I saw the floods hit," he said.
You can watch his livestream here:
---
Cover image via FB/ Datok Ibrahim Md Zin & FB/ Perak Press
Editor: Sarah Yeoh