The recent halt in MYAirline's operation has left numerous passengers fighting eagerly for refunds. With flight cancellations and halted services, the airline is now under scrutiny regarding their refund policy.
One passenger shared an email reply from MYAirline, which mentioned that the airline would "process refunds within 30 days." In the email, it was stated that such a timeline is consistent with MAVCOM's policies.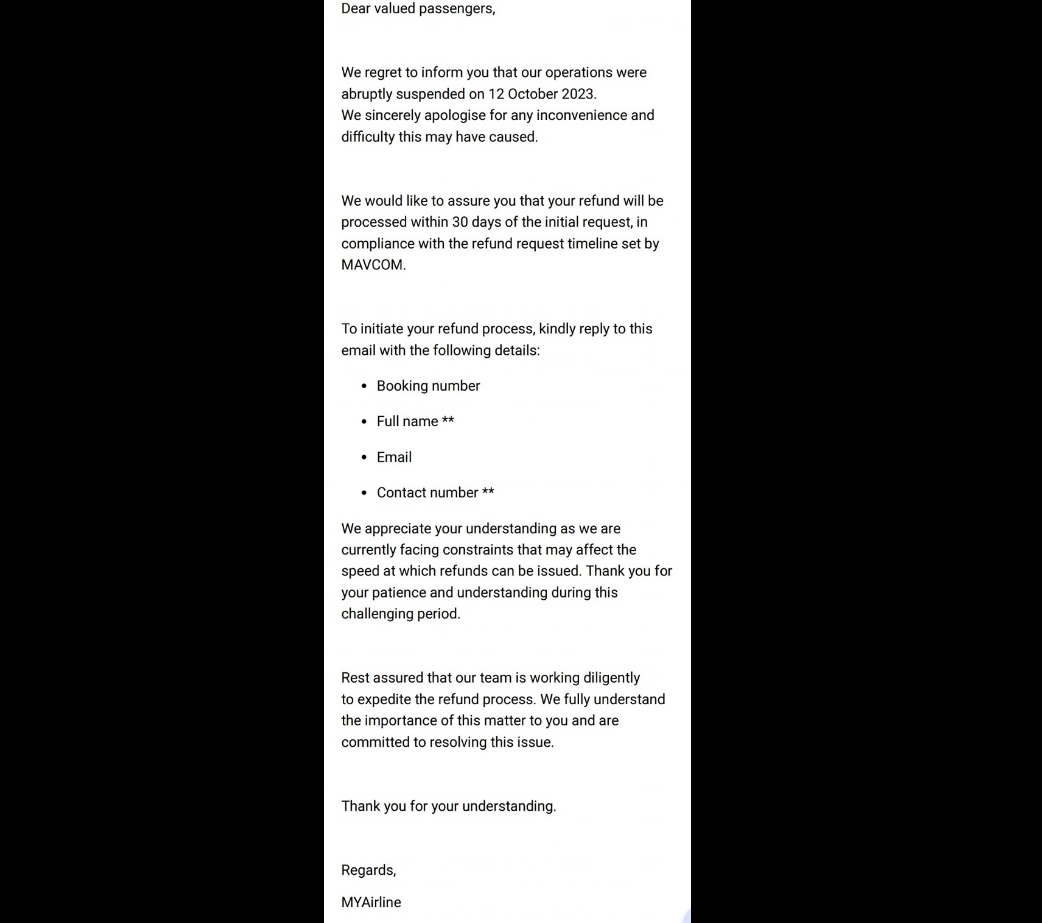 Refund in 30 days?
Sinchew reached out to MYAirline to clarify their position. They explained that the term "process" does not necessarily mean that the refunds will be completed within the said period.
Instead, once passengers submit their requisite details – booking number, name, email, and contact number – the airline will initiate the refund process.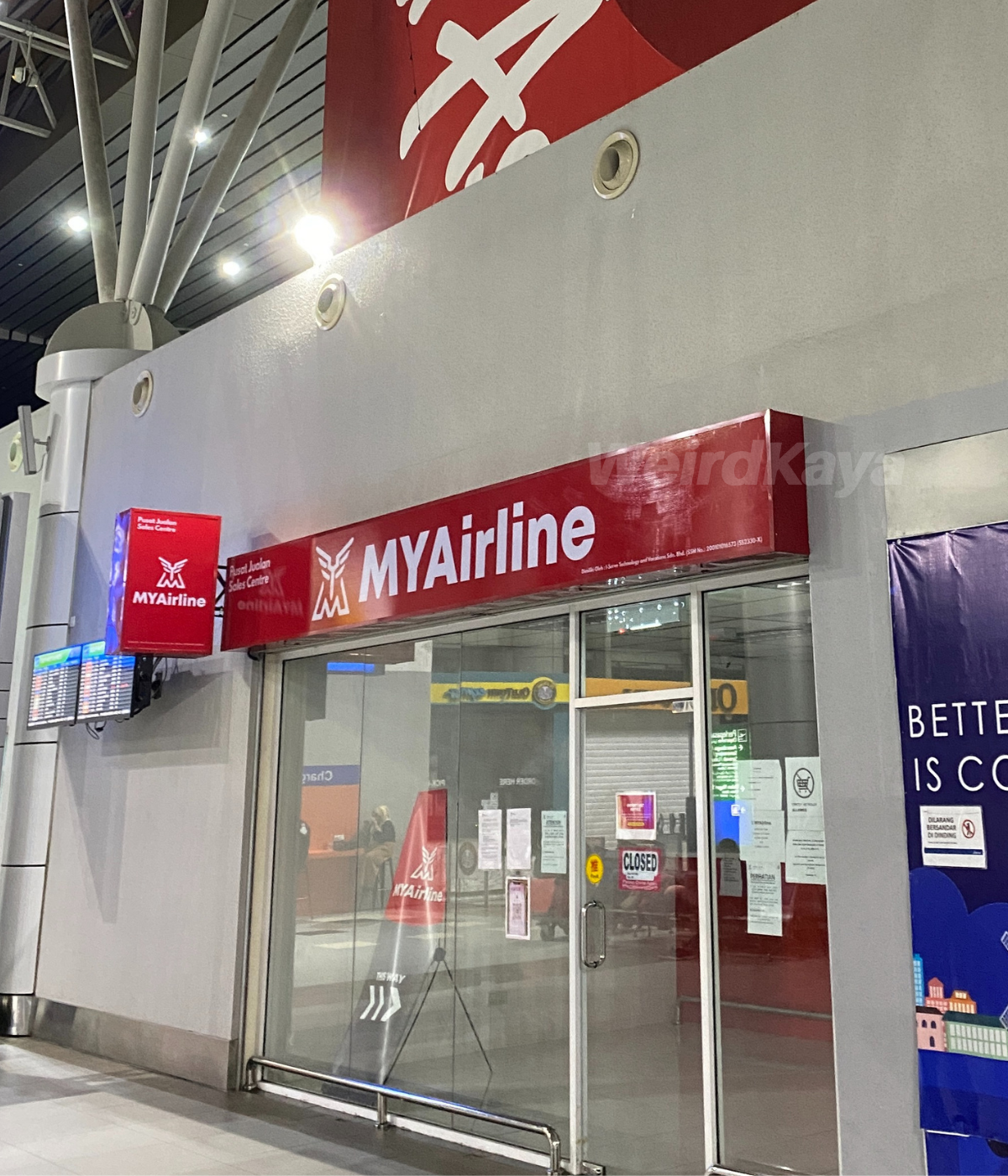 The entire procedure would span 30 days, at the end of which passengers will be notified by email regarding the status of their refund request – whether it has been accepted or not.
On being questioned about the exact timeframe within which passengers would get their money back, MYAirline responded saying they are committed to refunding their passengers as swiftly as possible.
Read the original post here:
Wait until the investors put in funds
WeirdKaya also approached MYAirline for further insights and has received an explanation from the staff indicating that the full-scale refund process would kick off only when new investors stepped in to support the airline financially.
"How long? How soon? We can't specify, but we are optimistic since we are currently in discussions with investors," the customer service careline told us."
This brings us to the question – when can we expect these new investors?
According to Datuk Seri Azharuddin Abdul Rahman, the interim accountable executive at MYAirline, they can't provide a definitive timeline yet. However, he expressed his sincere hope and commitment to ensuring that all pending refunds are settled within this year, 2023.
Passengers are eagerly waiting, and while the future remains uncertain, the hope is that the airline keeps its promise.
Read more:
---
---
---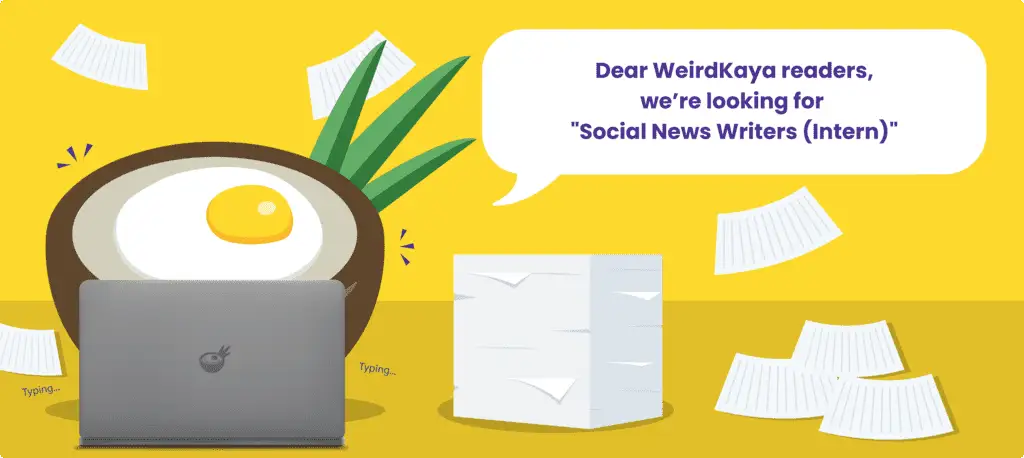 ---