In a bizarre turn of events, a Malaysian woman who happens to share the same name as stand-up comedian Jocelyn Chia found herself caught in a whirlwind of hate comments from netizens.
The uproar stems from a recent viral incident involving Chia's controversial comedy performance, where she touched on sensitive topics such as the MH370 plane disappearance and took jabs at Malaysia's progress during a show in the United States.
This prompted an outpouring of outrage from local artists and netizens, resulting in Chia's social media accounts being bombarded with reports and ultimately suspended.
Amidst the chaos, a Malaysian woman noticed a sudden surge in the number of followers on her Instagram account, which struck her as rather unusual. It was at that moment that she made the connection to the recent viral incident involving the well-known comedian Jocelyn Chia.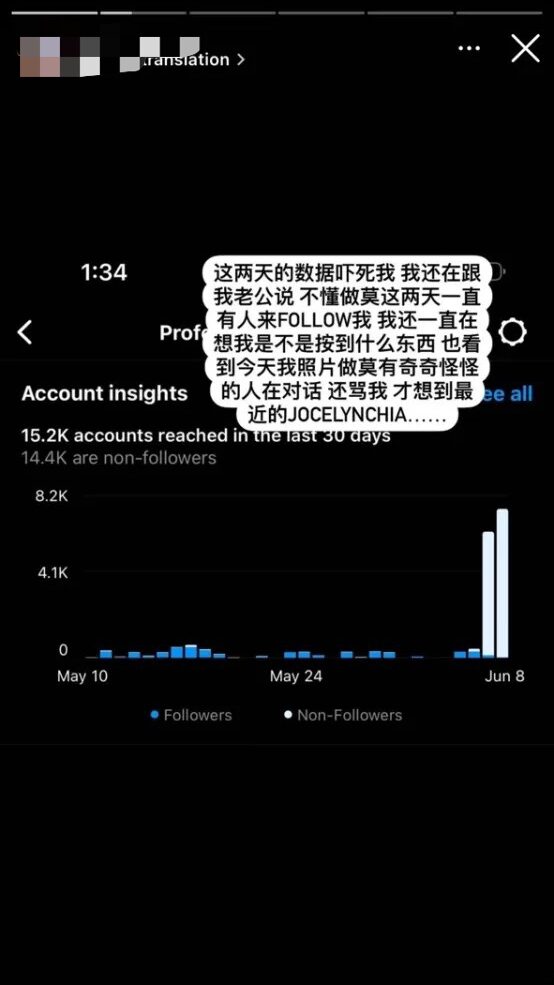 Unfortunately, the innocent Malaysian woman who coincidentally shares the same name as the comedian became an unintended target of the netizens' fury.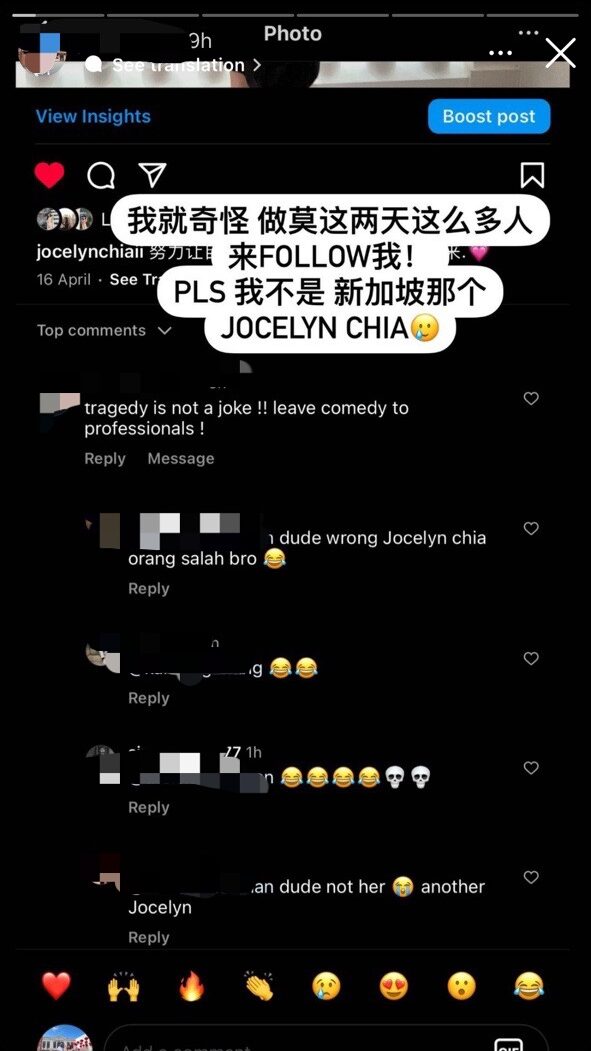 Without bothering to check the facts or verify her identity, some individuals jumped to conclusions and unleashed a storm of hateful comments on her social media profiles.
Even direct messages filled with scolding and offensive language found their way to her inbox.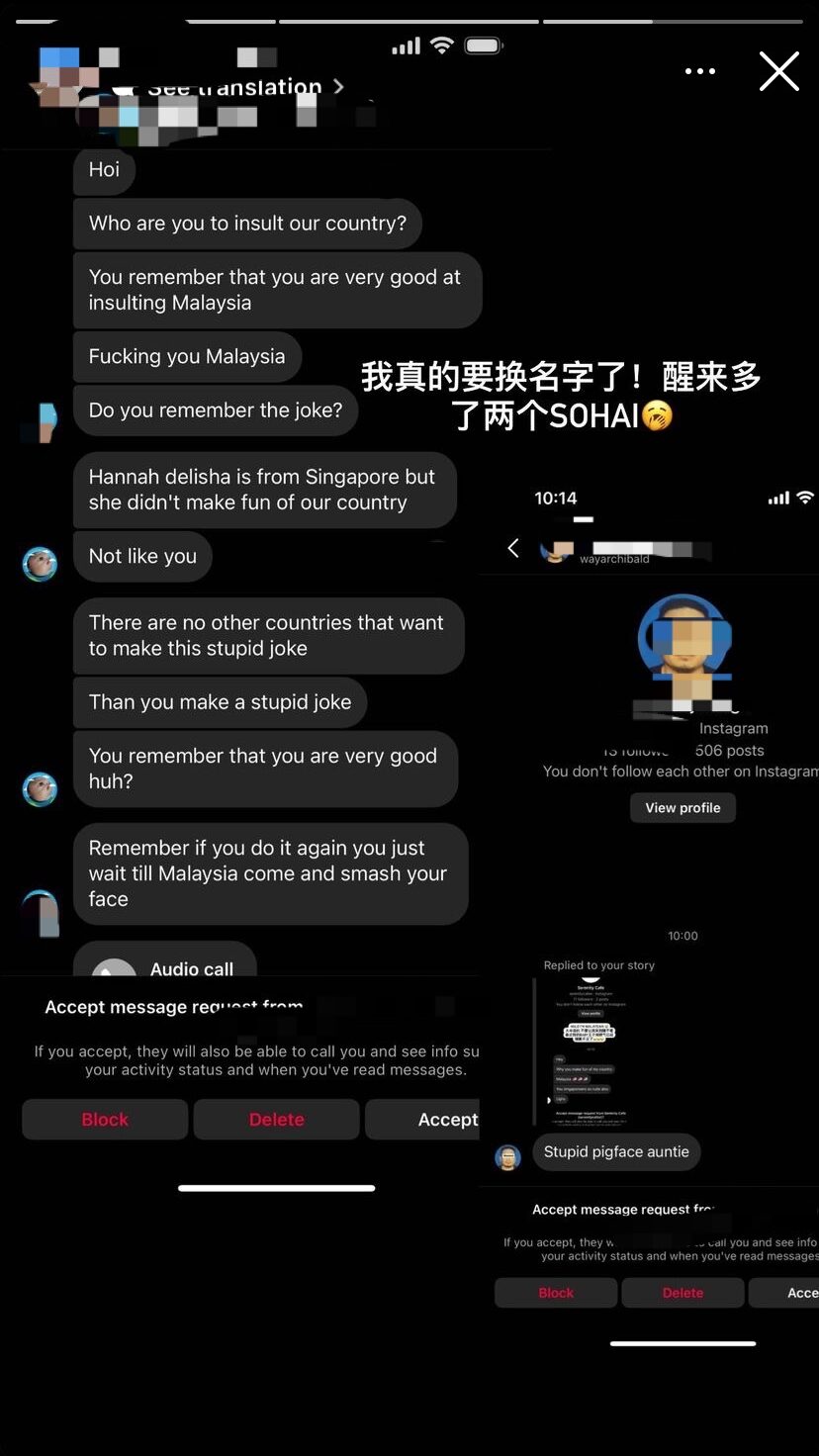 Change username to avoid unwanted comments
Speaking to WeirdKaya, initially, the woman didn't feel the need to change her Instagram name, but as the influx of scolding messages grew, she couldn't help but feel annoyed.
Eventually, she decided to make the change in order to put an end to the unwarranted backlash.
When asked about her emotions regarding the incident, she admitted being too busy to dwell on it further.
This incident emphasizes the significance of verifying information before engaging in negative online behavior, as it can lead to unintended harm towards innocent individuals.
---
---