A concerned mother recently took to her Facebook to recount a distressing incident involving her son being bullied by another child.
Woman shares how her son's face was stepped on
She expressed her worry over the potential harm that could have befallen her own child due to the unidentified aggressor's actions, emphasizing the heightened risk of more serious outcomes.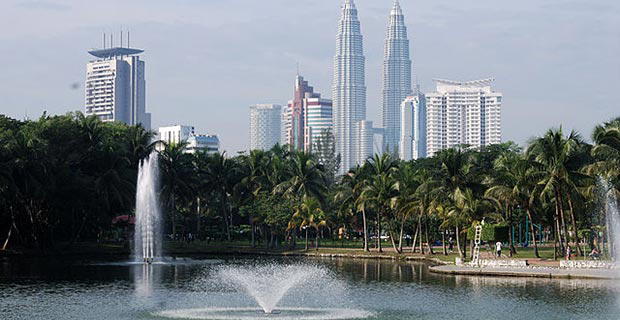 In a Facebook post, she narrated an incident where her child almost drowned after being stepped on by another child while floating in a swimming pool.
"I tried to remain patient, but I felt it important to warn all parents. If you are taking your children out, do not let them victimize others.

You can't simply let your child run around public spaces while you're engrossed in your smartphone, oblivious to what they are doing," the woman expressed her displeasure.
"Children's activities in swimming pools should be closely monitored by parents at all times for everyone's safety," the post read, emphasizing the potential dangers involved.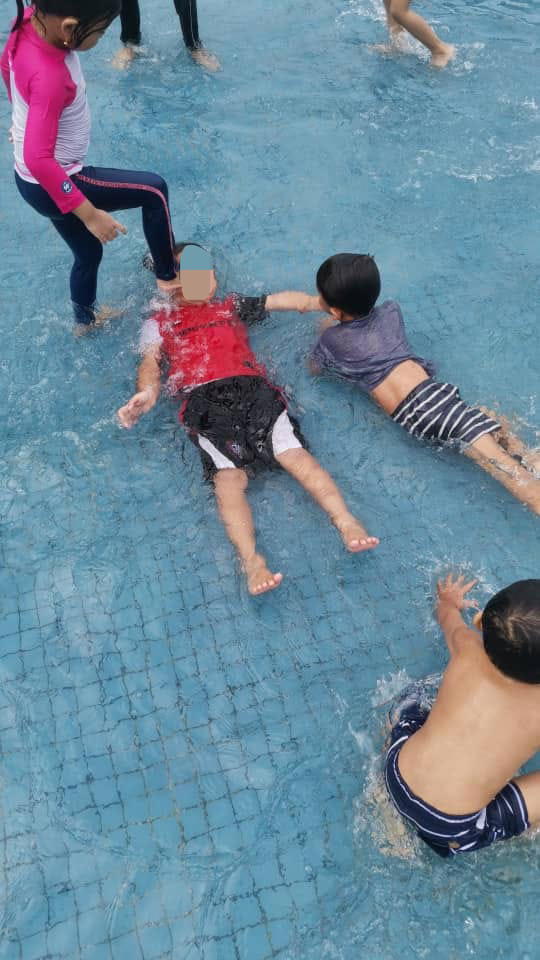 Took place at Titiwangsa Lake Gardens
The woman, a media practitioner, was on duty at the Putra World Trade Centre (PWTC) that day, leaving her children in the care of her husband.
"The incident occurred in the afternoon at Titiwangsa Park. My husband was looking after our three children and took them to play in the water there.

Unintentionally, while he was recording a video and taking pictures for memories, a girl younger than my child deliberately stepped on my child's face in the water. It was infuriating," she recounted.
She wrote that her husband immediately pulled the girl's hand and scolded her for her actions.
Read also: "Do Some Exercise Lah!"- Grab Driver 'Scolds' M'sian Woman For Booking A Short Distance Ride
Girl's father chilling with his phone
Upon searching for the girl's parents, he only found her father, engrossed in his smartphone, leaving his child to play in the same area where our children were also playing.
More heartbreaking for the mother was when her child complained about the incident, challenging her maternal instincts.
"When I returned from work, my child complained that someone had stepped on him to the point he couldn't breathe. I was furious. My husband tried to calm the situation, saying the child was still small and not to escalate the issue. Yes, I wouldn't make it a big issue, but being small doesn't mean you can do whatever you please to other children," she said.
She expressed her relief that nothing worse had happened, but she questioned what would have happened under different circumstances.
"Looking at the picture of my child being stepped on, my heart aches. If my child had died because your child stepped on my child's face in the water, what would you have said?" she questioned.
The woman ended her talk by urging parents to be attentive to their children's actions, showing sympathy for her child.
---
---
---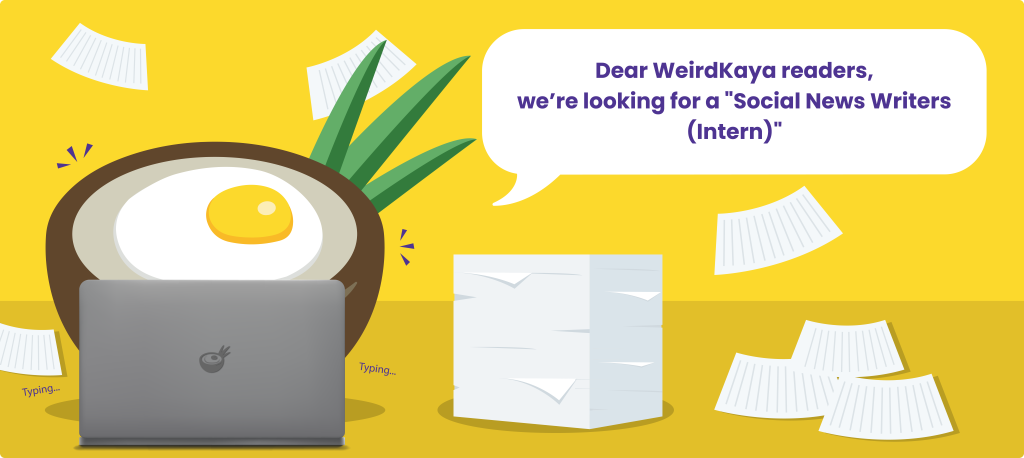 ---