In a candid post that has since captured attention, a Malaysian netizen shared a personal story on social media.
Fresh from receiving the very first paycheck, this man's family promptly set their sights on a celebratory feast, with the unspoken expectation that he would cover the bill.
15% of his salary gone right after receiving it
It costs him 15% of his salary in one day, leaving them with very little for the rest of the month.
"Working with a modest salary of RM1500, I found myself shouldering the meal expenses not only for my parents but also for my ten younger siblings. Before I knew it, a single feast managed to gobble up 15% of my hard-earned money."
Being the eldest sibling, there was an inherent responsibility to foot the bill.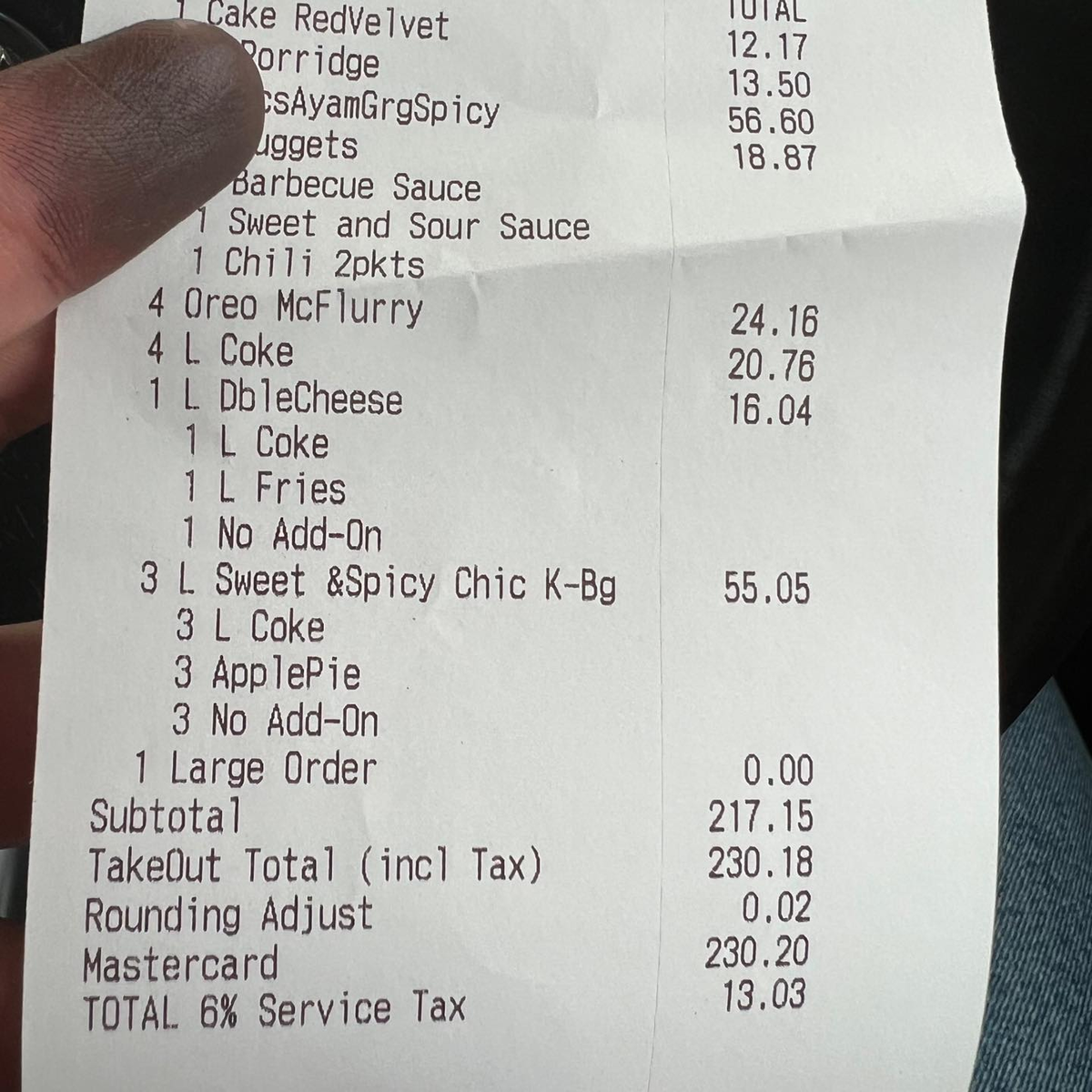 "In less than 24 hours, I managed to spend RM230 on the celebratory meal alone, and I hadn't even considered the costs of gifts for my significant other. It seems the rest of the month will involve some prudent financial maneuvering."
According to the accompanying photo shared on Twitter, the family gathering amounted to a RM230 expenditure at a fast food restaurant.
This post quickly ignited fervent discussions among netizens.
Sympathetic voices echoed, suggesting that parents should better understand the financial dynamics of their eldest children.
"Celebrations and treats should ideally be in harmony with one's financial situation."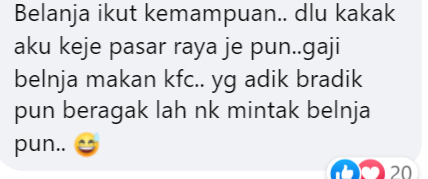 Some commented that spending on family occasionally could become cherished memories, and they encouraged the idea that these times help build strong family bonds for the future.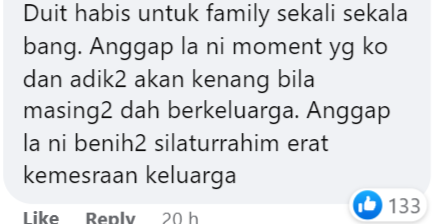 ---
---
---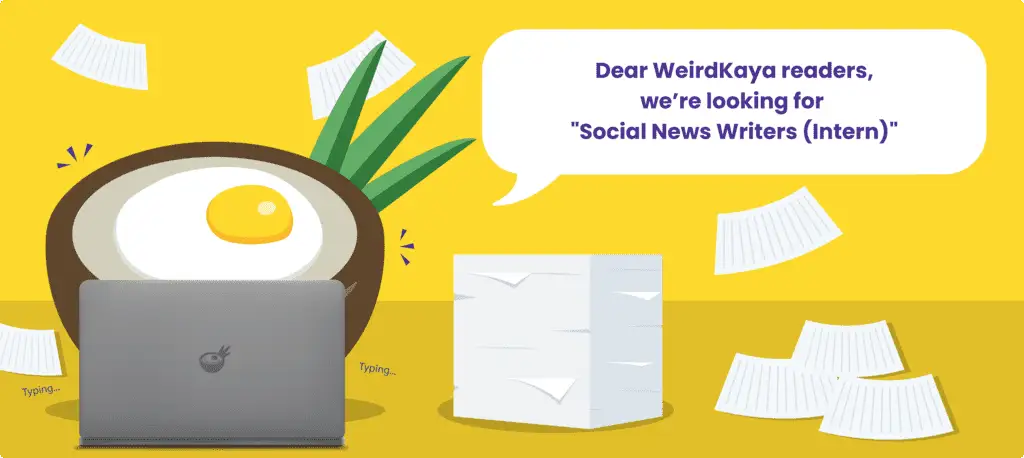 ---