In a tragic event that took place early in the morning, a diligent teacher who had been commuting over 100 kilometers daily to educate his students lost his life.
R Ganasan, 44, a teacher at SRJK (T) Jerantut, met his unfortunate end when his car was hit by a log truck on his way to school.
The incident occurred at around 6.40 am on Kilometer 2 of the Temerloh-Mentakab road.
Ganasan, driving a Perodua Viva, was en route to his school which is about 60 kilometers away when the accident took place.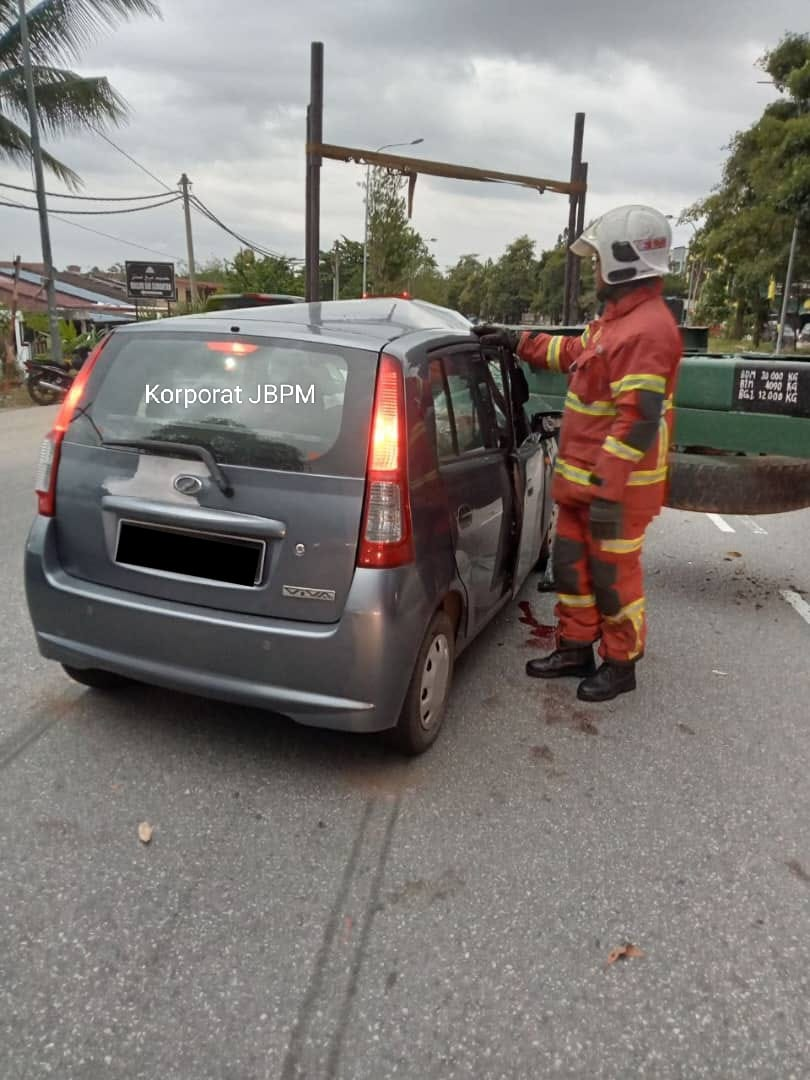 According to Berita Harian, the Deputy Chief of Temerloh District Police, Superintendent Roslee Omar, stated that the initial investigation suggests that Ganasan was driving from Mentakab towards Jerantut.
"Upon reaching the accident site, a lorry coming out of the Taman Sri Semantan intersection hit the car which was moving straight. As a result of the collision, Ganasan, a resident of Taman Saga Damai, Mentakab, died on the spot due to severe head injuries."
"The 58-year-old lorry driver from Pekan, Pahang, was not injured. The case is being investigated under Section 41(1) of the Road Transport Act 1987," he added.
Meanwhile, the Public Relations Officer of the Pahang Fire and Rescue Department, Zulfadli Zakaria, stated that seven members of the Temerloh Fire and Rescue Station were rushed to the location as soon as they received an emergency call about the incident.
"Upon reaching the accident site, BBP Temerloh Operation Officer Khairul Azzahar Karim confirmed the accident involved two vehicles, a log lorry and a Perodua Viva. Our team immediately began work to extricate the male victim who was trapped in the car using special rescue equipment," he said.
---
---