The cost of living has been on an upward trend and it's being reflected on food prices, causing Malaysians to dig deep into their wallets.
Recently, a young man was shocked to be served a bill amounting to RM107 for 30 sticks of satay and two plates of nasi himpit, also known as compressed rice cubes.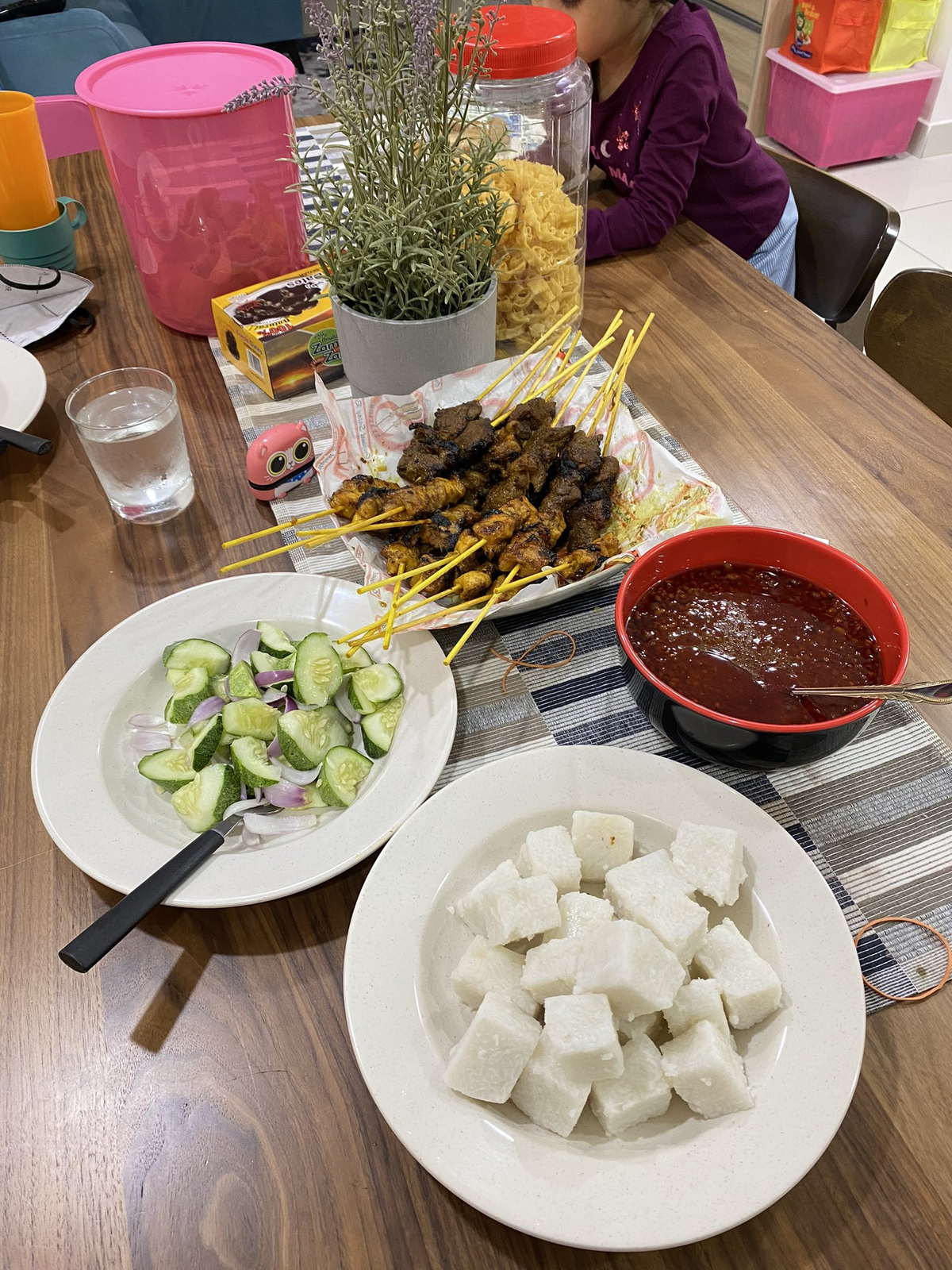 RM107 for satay and nasi himpit
In a tweet by @adiehussin94 dated Mar 14, it showed a photo of a table laden with two types of satay, a plate of nasi himpit, and a bowl of peanut sauce.
According to the bill, he was charged RM43.50 for 15 sticks of chicken satay, RM58.50 for 15 sticks of beef satay, and RM5 for two servings of nasi himpit.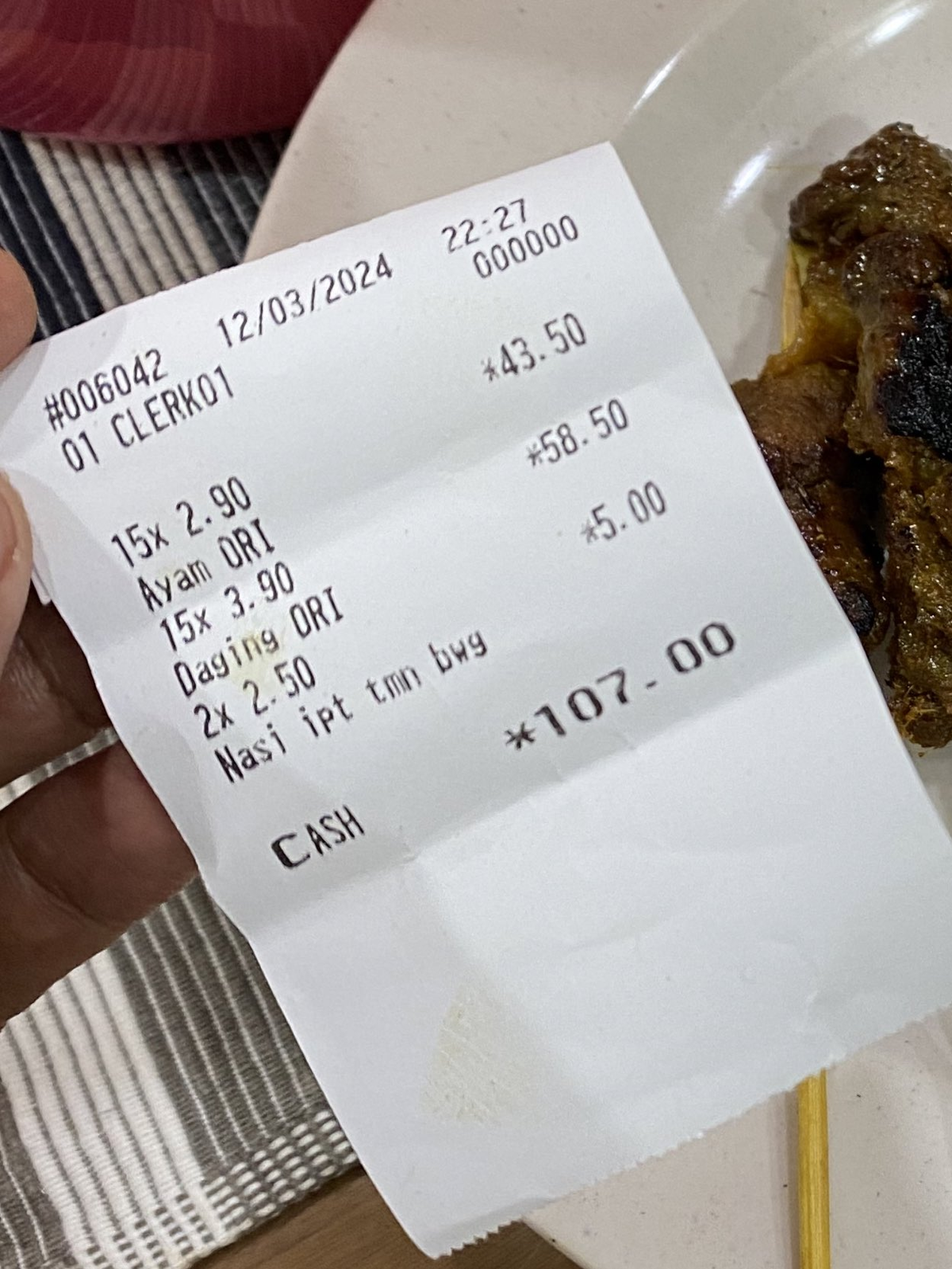 This clearly shocked Adie, who then took to Twitter to ask netizens whether the price was reasonable.
My sister (bought) satay…just wanna ask netizens, is this cheap or expensive? Is this the standard?
He also joked that the restaurant had charged him using next year's prices as the receipt had "2024" printed on it.
Read the tweet here:
My sister buy a satey, cuma nak tanya netizen lah, murah ke mahal?? Ke standard ??? pic.twitter.com/efADZjCKZf

— ABANG KIAH (@adiehussin94) March 13, 2023
Speaking to WeirdKaya, Adie said the restaurant was located at Cheras and admitted that the satay was tasty despite the price.
When asked whether he would go back again, Adie said he would probably visit only once a year or when he feels like having it.
'Super expensive!'
The tweet has since been viewed 1.3 million times and garnered more than 7,000 likes at the time of writing.
Netizens were as shocked as Adie and wondered why he was charged an exorbitant price for his meal.
"Did they use chicken meat that was being read using the Yasin (Islamic scriptures)?"

"This is satay from the future. By 2024 maybe B40 (Malaysians) will have a monthly income of RM5k."

Another netizen shared that she only paid RM49 for satay, nasi himpit, and drinks.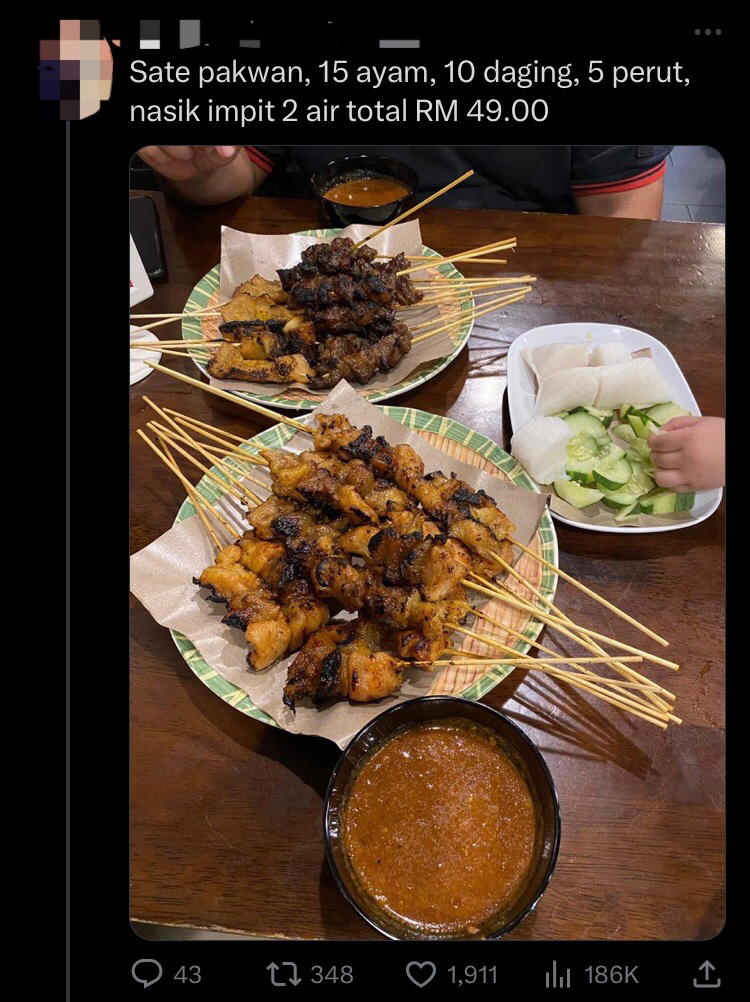 What do you think of the pricing? Let us know in the comments!
READ ALSO:
---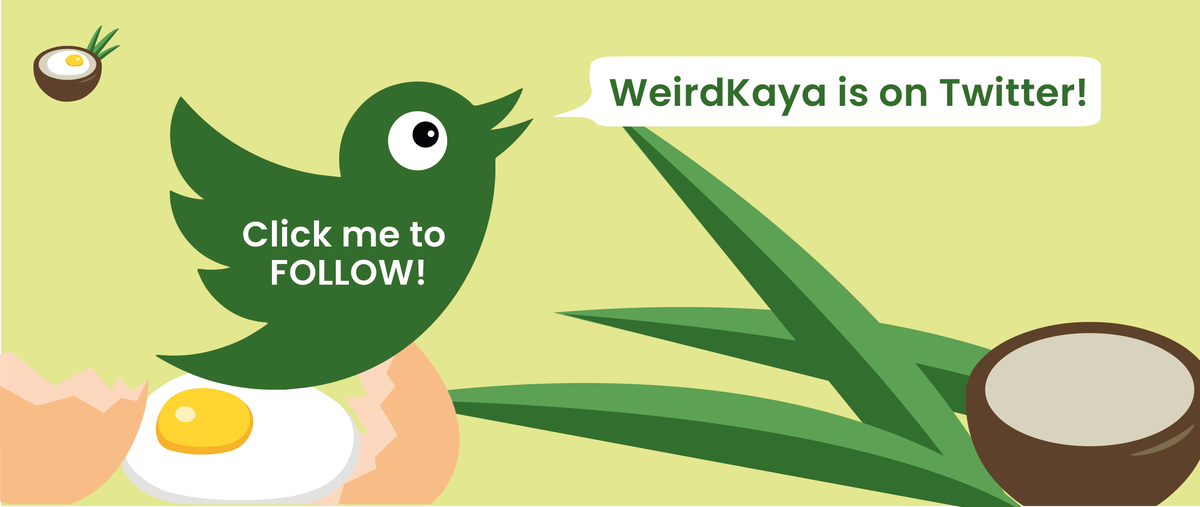 ---