Everyone often assume that working as a delivery rider is a quick way of earning big bucks in a short amount of time.
While this may be true in certain cases, what people often don't see is the toil and long working hours that come with it.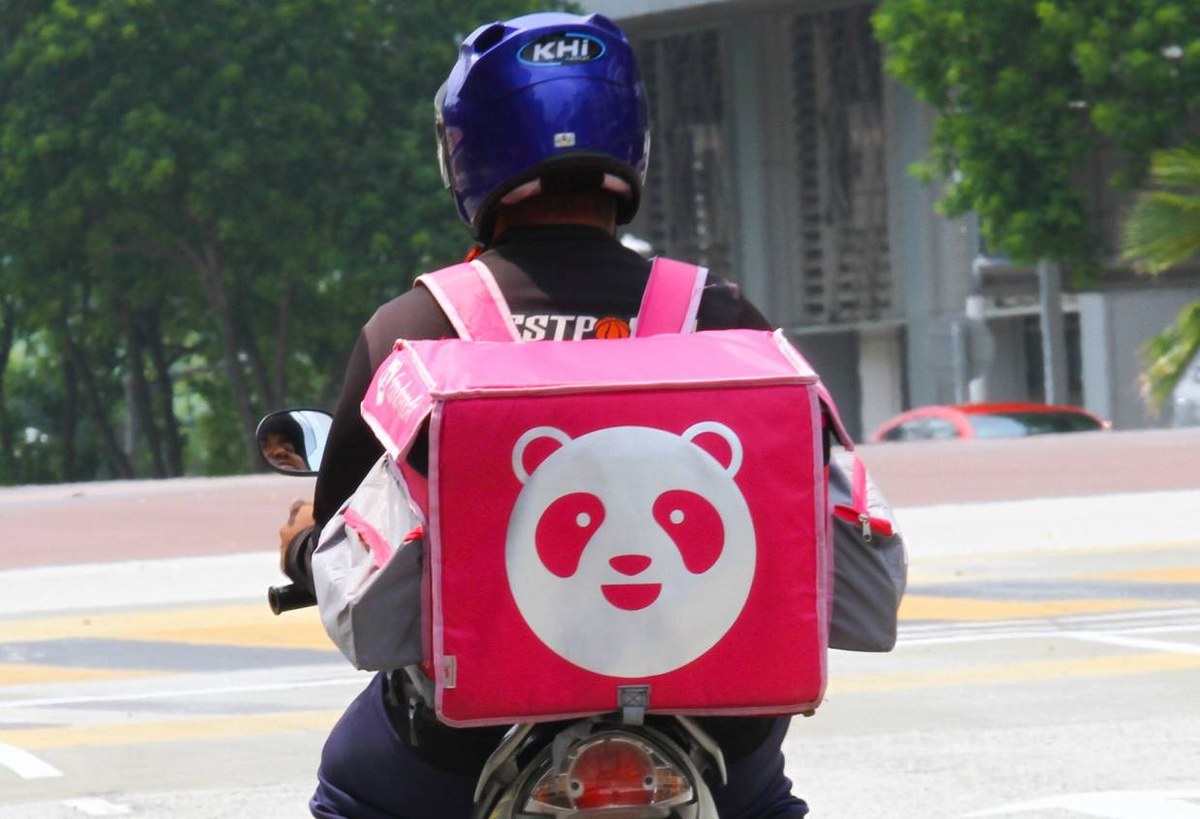 Earned RM2,800 in 2 days as delivery rider
In a Facebook post by Billy Cane on Dec 14 which has since gone viral, he shared with netizens how much he managed to earn as a delivery rider in Singapore.
I earned SGD856.32 (approximately RM2,800) in the span of two days. That averages out to SGD432.50 a day.
He then attached a screenshot of his earnings to back up his claim, which indeed showed that he had earned RM2,800 in 2 days.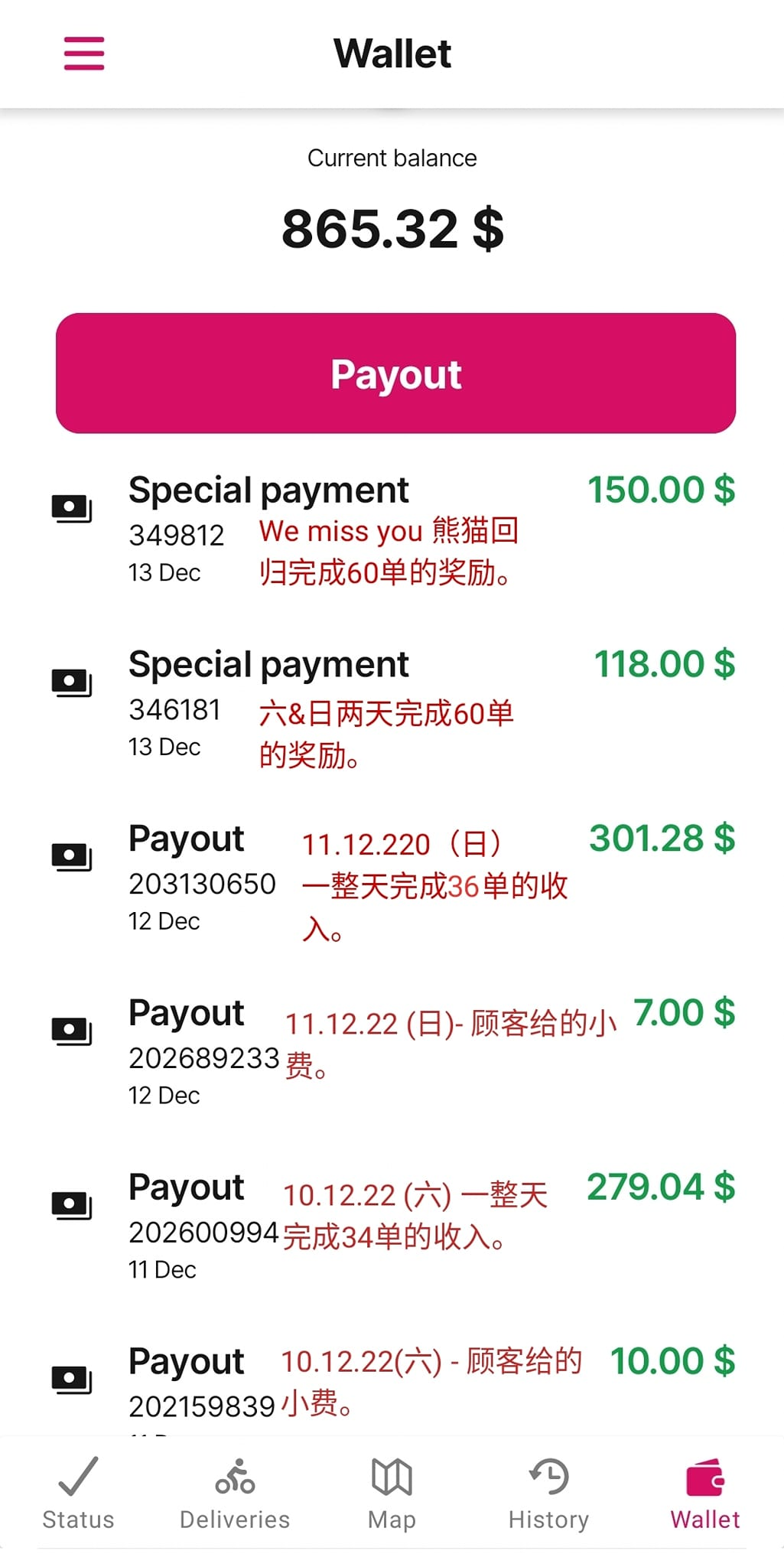 Speaking to AsiaOne, Cane said that he was given S$580.31 (approximately RM1,900) for completing 70 orders on Dec 10 and 11, along with an additional S$118 (approximately RM385) in incentives for fulfilling 60 orders.
'Not for everyone'
In a separate post however, Cane gave a word of caution for those who are too eager to jump into the venture.
Working as a food delivery ride is not an easy job. It often requires carrying heavy bags of rice, sometimes 10 to 20 bottles of 1.5-litre mineral water bottles, too.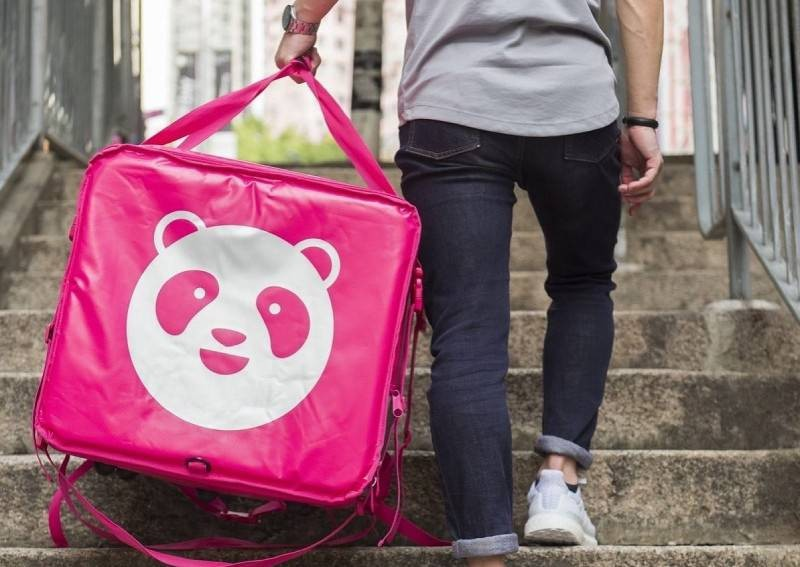 "I once had to climb up 10 floors after the lift of an apartment broke down. I've also walked 300-400km before as well, causing my knees to hurt deeply," he wrote.
Cane added that he was also subjected to horrid weather, verbal abuse by customers and restaurant owners, and often ate his meal by the side of the road, inside his car, or worse still, not at all.
On top of that, he was also required to work long hours, where he actually was on the job for 12 hours just to deliver 36 orders on Dec 11 alone.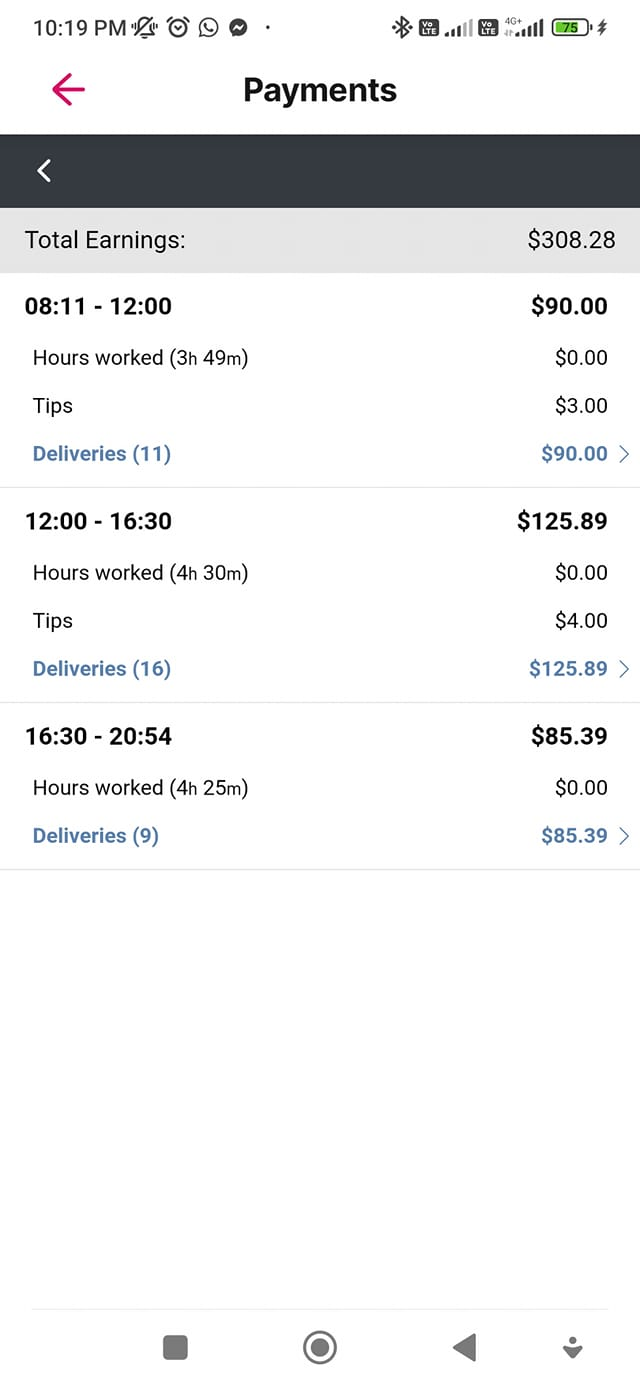 Despite the challenges, Cane said that being a delivery rider was a job that shouldn't be looked down upon as it was an honest way to earn a living.
"Being a food delivery rider is often seen as a menial job, but it's legitimate income you receive for your hard work.
"If you are unemployed or need the money, becoming a food delivery rider is a part-time job that can fill your stomach and increase your income," he said.
Read his post here:
Netizens touched by honesty
Cane's posts have since gained the attention of netizens, who were impressed by his honesty and commended him for presenting an accurate picture about the realities of being a delivery rider.
One wrote that a friend of his became a Grab delivery rider and earns thousands of Singapore dollars a month, but admitted that it was hard work.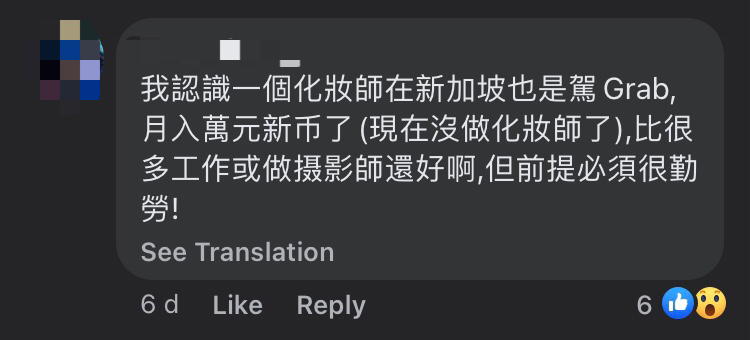 Another wrote that Cane' earnings can only be achieved by those who were willing to work for it.

What do you think of Cane's post? Let us know in the comments!
READ ALSO:
---
It's unrelated to the article but here's our brand-new podcast – Talk Je Lah!
---