If you've ever been to Sri Petaling, you'll definitely know that finding a parking spot is a challenge during peak hours due to the limited amount of parking space.
This has also unfortunately caused some to be inconsiderate and resort to unlawful means to book a spot for themselves beforehand.
'Go look for another place!'
In a TikTok video uploaded by @whatitdostu, a woman is seen standing on a parking slot in order to "book" the spot for herself.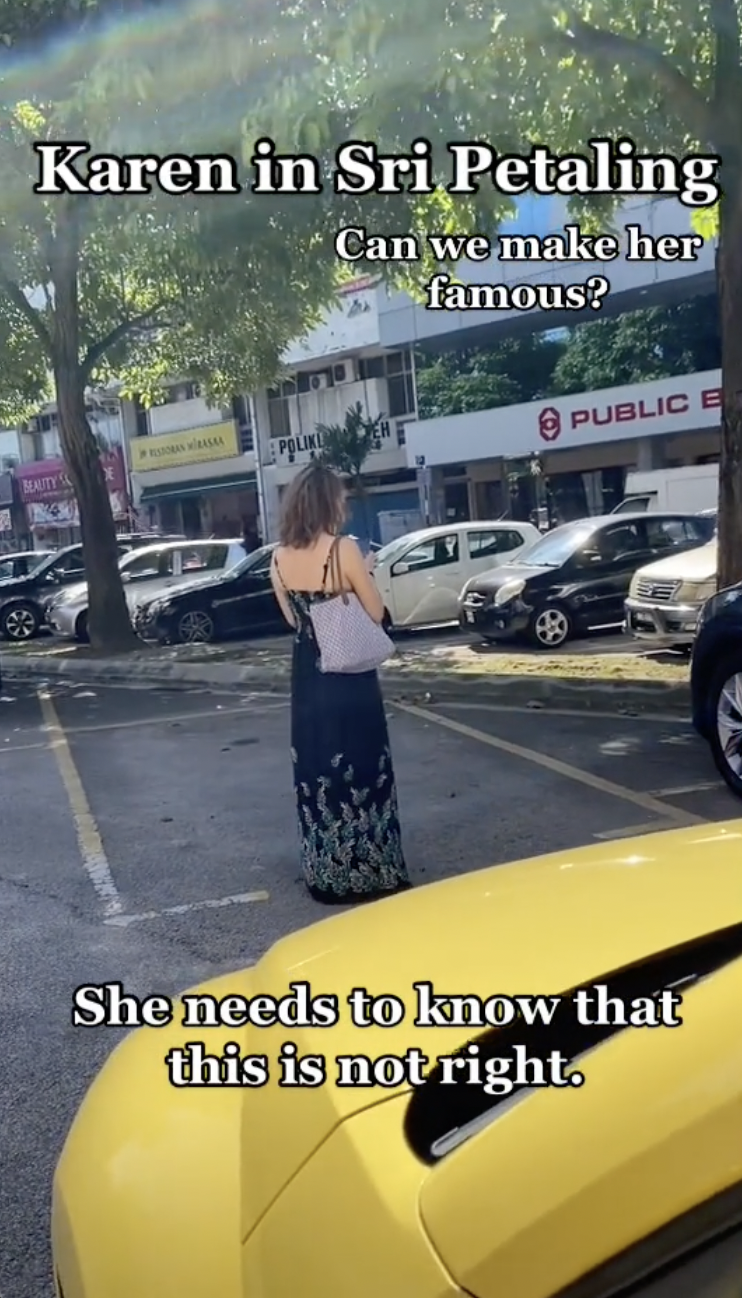 According to him, the woman's car was parked elsewhere and claimed that the spot she was standing at belonged to her.
She even told me, 'This is my parking. Go look for a different spot!'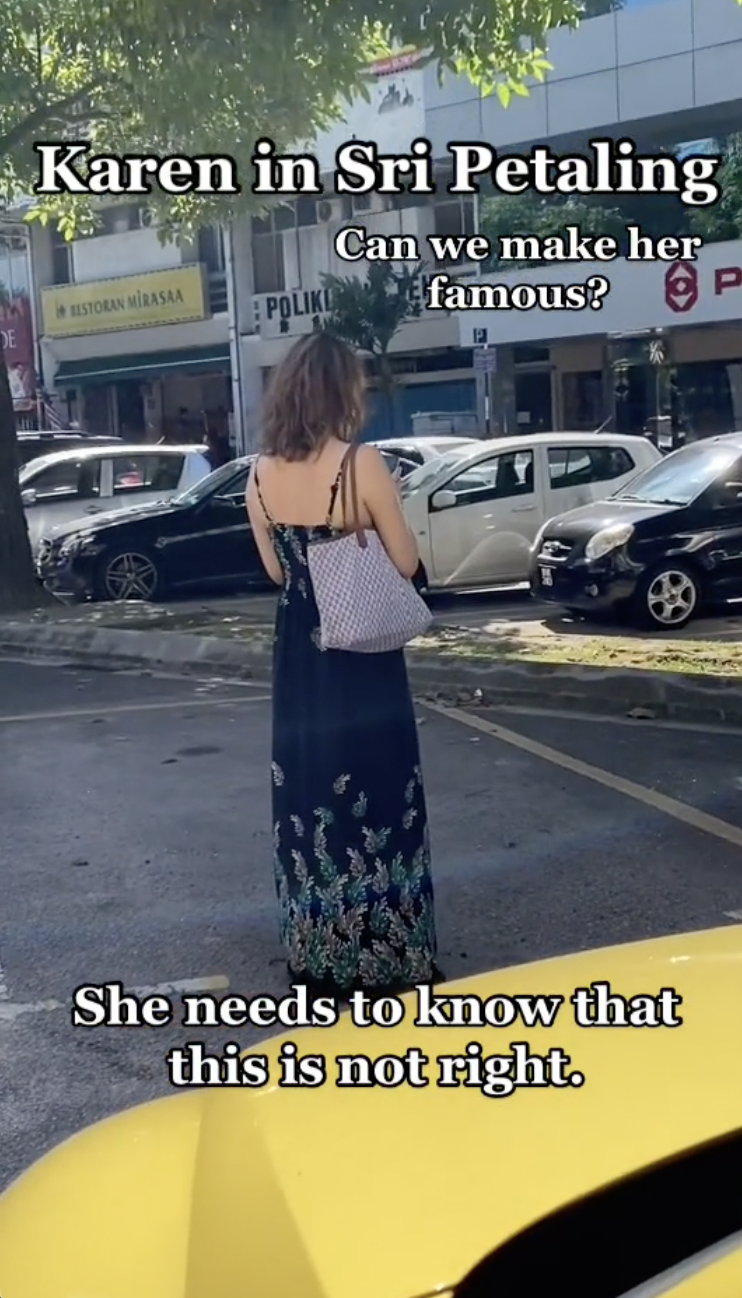 Frustrated with her response, @whatitdostu had no choice but to drive off even as the woman ignored him and had her back turned towards him.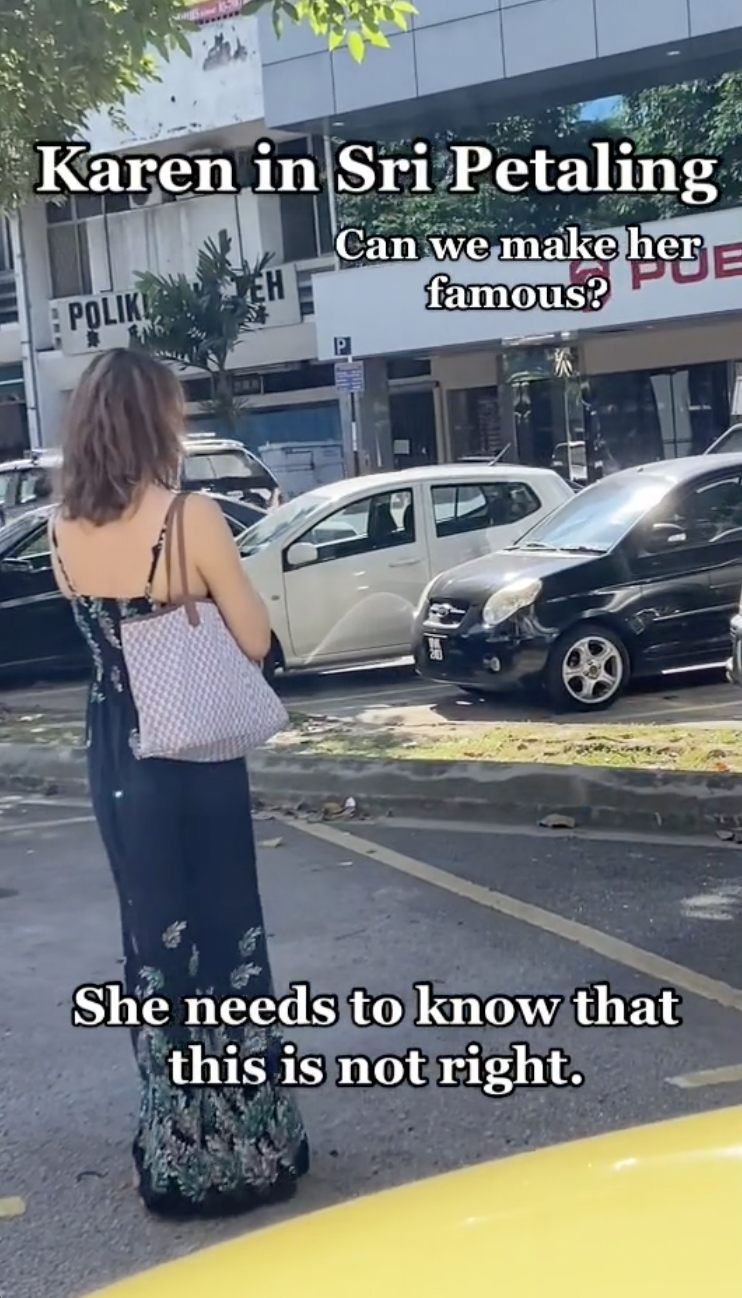 He also asked netizens to help in identifying the woman and urge her to come forward and apologise to him.
'Didn't know people can be cars too'
The video quickly garnered over 286k views at the time of writing, sparking a flurry of outrage among netizens.
One questioned if the woman thought the parking spot belonged to her father.

Another sarcastically wrote: "Didn't know people can be a car nowadays"

Another netizen said that she had seen similar incidents in the US but never imagined it would happen in Malaysia.

This netizen gave a brutally honest confession, saying that her mum would 100% make her "book" a parking spot in such a manner.

According to the Road Transport Act 1987, any person who 'reserves' parking spots with objects (chairs, motorcycles, traffic cones, flower pots, clothes drying racks, standing on it) is liable to a fine of RM2,000 or a jail term of up to six months.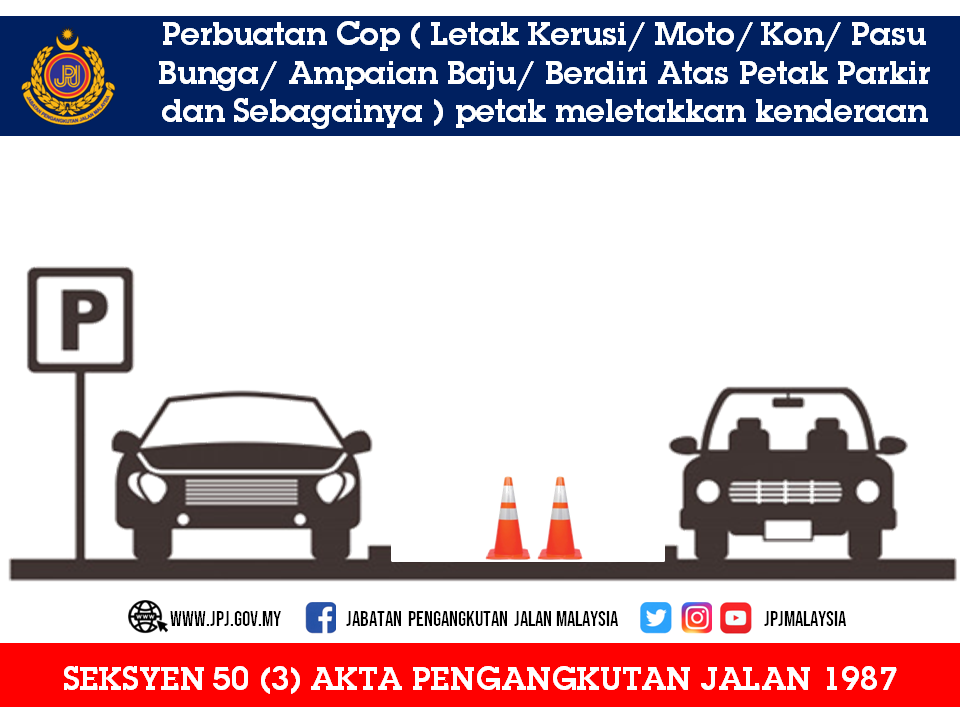 If the person continue to commit the same offense, he/she will face a fine of RM4,000 and a jail term of up to a year.
Cover Images via TikTok
Editor: Sarah Yeoh
---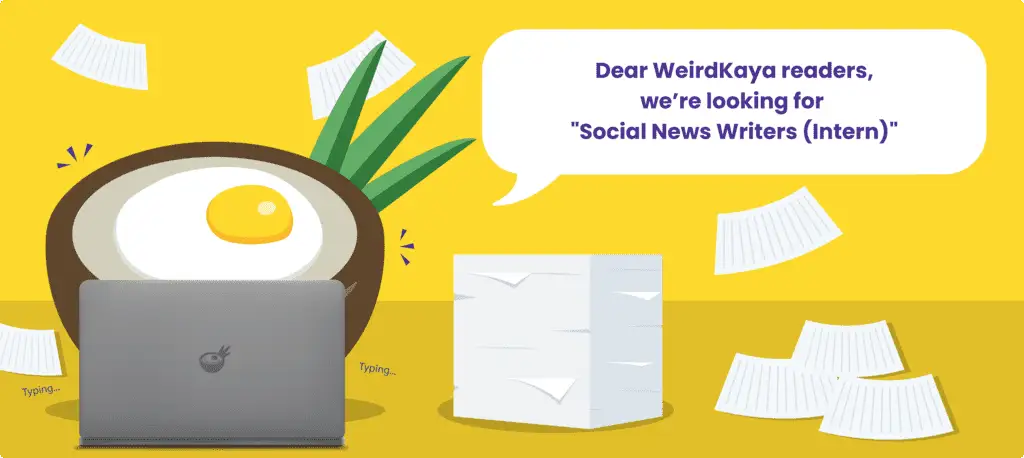 ---