Due to Malaysia's cheap petrol rates, many Singaporeans have been scurrying over to refill their tanks before travelling back to their home country, which is actually illegal under Malaysian law.
We have also seen the many creative ways Singaporean car owners have employed to make sure they make the most of every drop.
Read our previous coverage here:
M'sians seen pumping petrol in SG
A video by a netizen named Aurizn recently caught public attention after he filmed two men shaking their Malaysia-registered car while pumping petrol at a petrol station in Singapore.
In the video, a man clad in a black shirt is seen chatting with a staff before shaking the car's rear vigorously.
He then met with another man believed to be his friend to help him in shaking the car.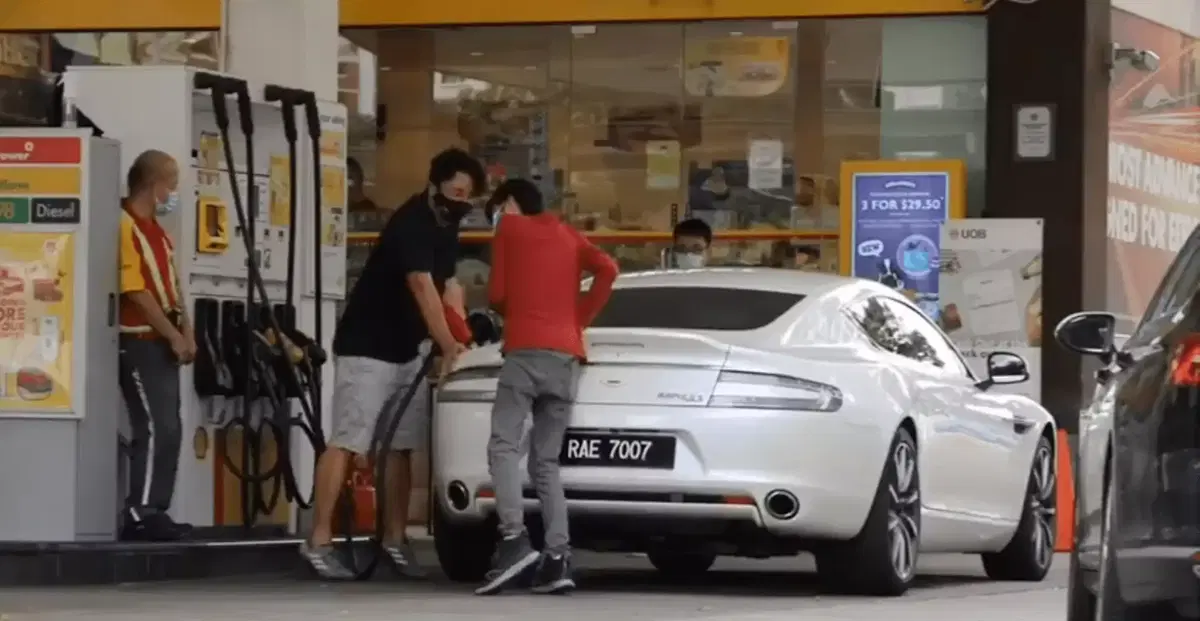 To add on to the ridiculousness, they even opened the car back bonnet and sat on it in an attempt to "increase" the tank's capacity before checking the price on the petrol pump machine.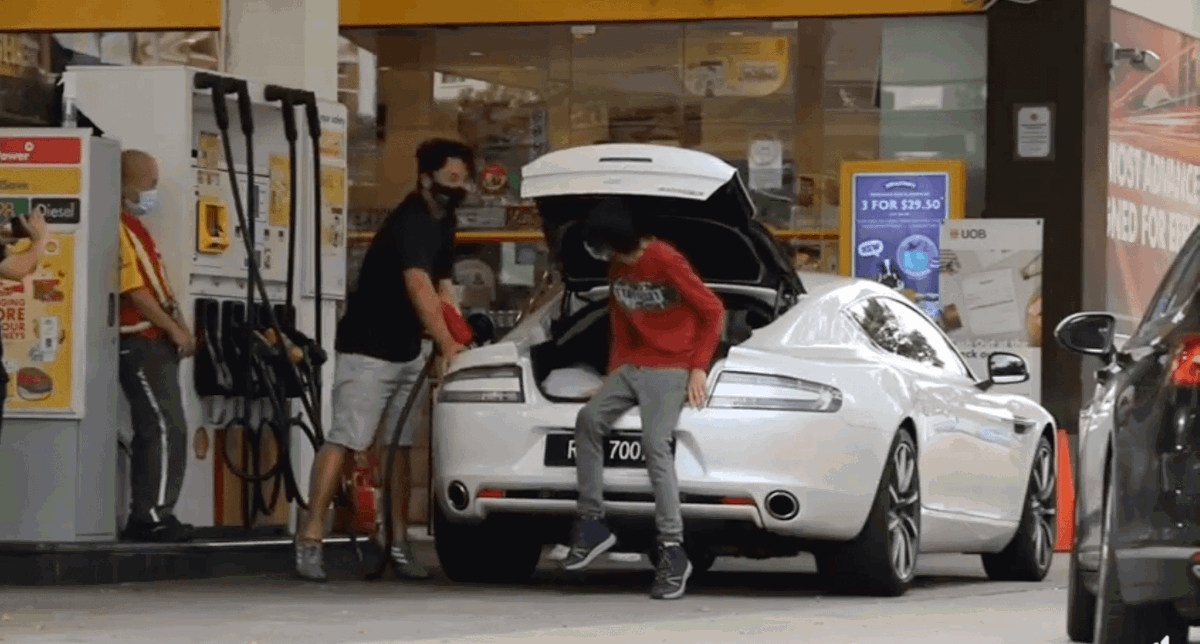 'What a legend'
The video, which was posted on Aug 29, has since accumulated over 54k views and 1.9k likes at the time of writing.
One wrote: "Since when have you become a typical Singaporean in Malaysia doing the pump?"

Another gave a suggestion to the men on how to maximise petrol usage.
Many also found the video to be super funny.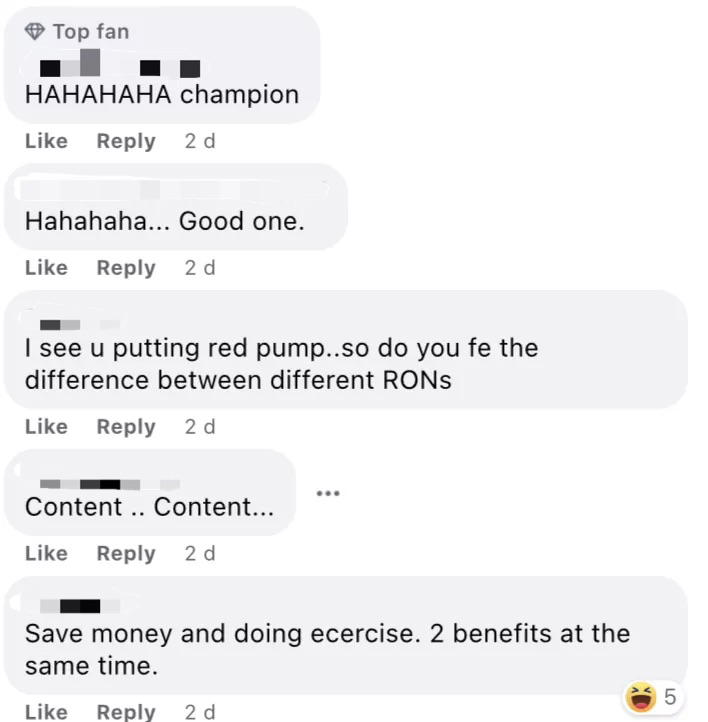 ---
It's unrelated to the article but here's our brand-new podcast – Talk Je Lah!
---