A Malaysian man's spending habits have sparked a heated debate on social media. The man, who has chosen to remain anonymous, recently revealed his savings where he only spends RM200 per month for his parents out of his RM12,000 monthly expenses.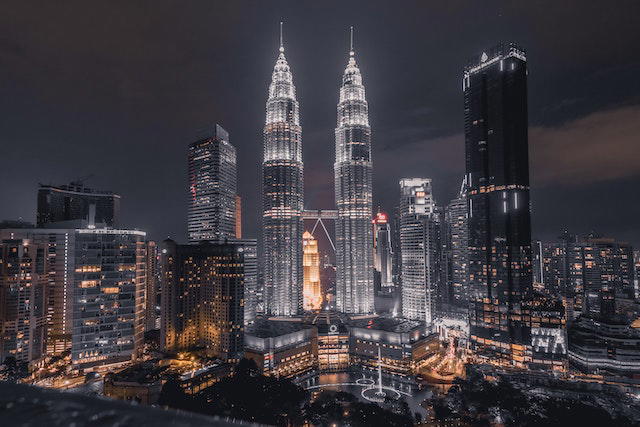 According to Sin Chew Daily, he provides his parents with a monthly allowance of RM200, which is sufficient to cover their basic needs.
While some individuals have criticized the man for providing only RM200 as a monthly allowance to his parents, others have acknowledged the challenges of raising a family, particularly in a city area like Kuala Lumpur.
Spends around RM11k monthly
In the picture, we can see that the man's monthly expenses were calculated to be approximately RM11,159.90. This would amount to a total cost of RM133,918.80 over the course of a year to raise a family in Kuala Lumpur.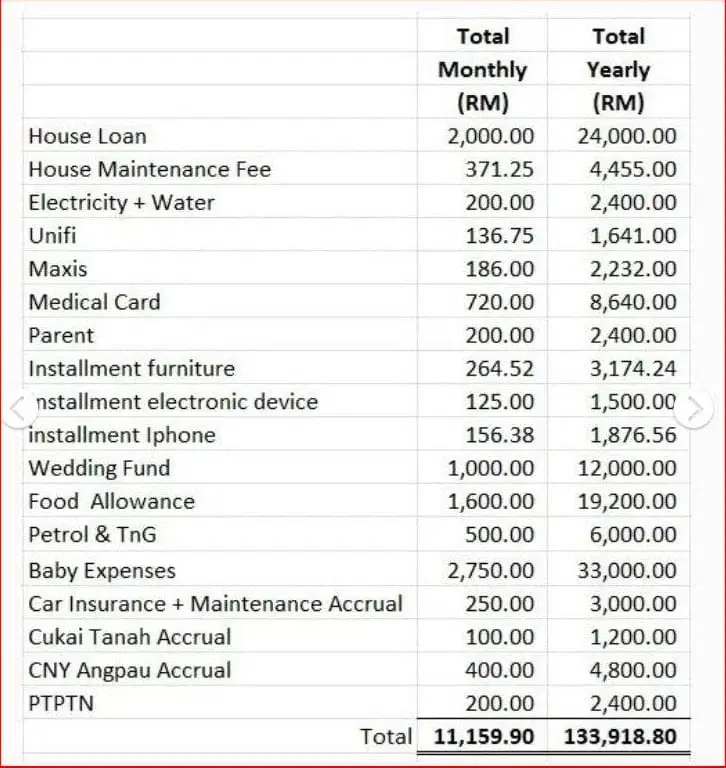 While the man did not disclose his exact monthly salary, it is believed to be a five-figure sum.
It is important to note that the man is also the sole breadwinner of his family, which further highlights the financial responsibilities he has undertaken.
Read also: M'sian Teen Drives Perodua Axia Onto Divider While Leaving Carpark, Says She Didn't Notice It At All
Examining the man's expenditures, it appears that he is also responsible for the costs associated with raising a child and making monthly payments towards his home loan.
Reportedly, he is the only breadwinner for his family, while his wife fulfills the role of a homemaker and cares for their children.
Malaysians divided
Some netizens have questioned why the man only provides a monthly allowance of RM200 to his parents, given that he has sufficient funds to cover his expenses.
On the other hand, some individuals have argued that providing parental support is a matter of personal choice and stems from one's own values.
"There's no issue to pay your parents RM200 monthly. Not all parents are short of money.'

One also noted, "If you don't get married and have a baby, you can life will be much easier."

"The living expenses in Kuala Lumpur is very expensive […]"

Another netizen also shared that he was only paid RM1,800 monthly but gave RM800 to his parents.

"Giving parents money is just a thoughtful gesture, please don't attack others."
---
It's unrelated to the article but here's our brand-new podcast – Talk Je Lah!
---
---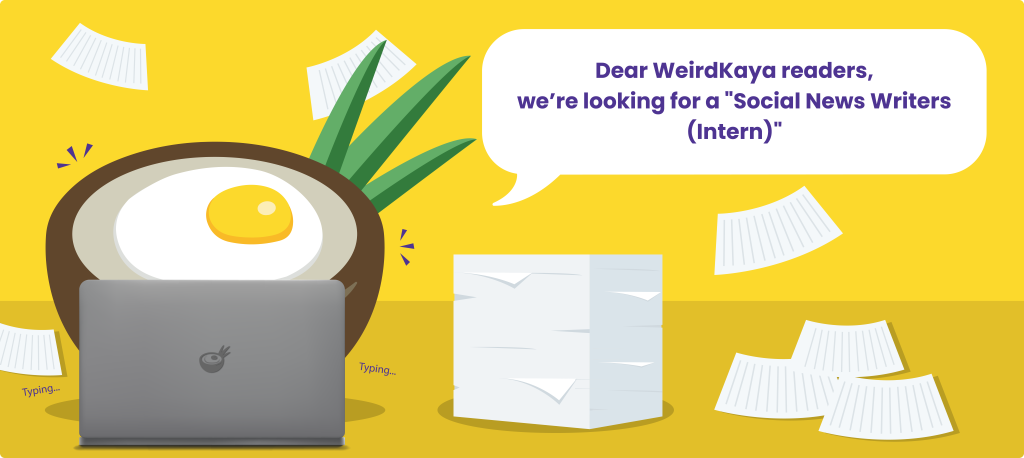 ---