At most eateries in Malaysia, there's a sign forbidding smokers to take a puff within the premises so that non-smokers can enjoy their meal without being exposed to second-hand smoke.
However, there are some who would either ignore the rule altogether or get angry when they're reminded not to do so.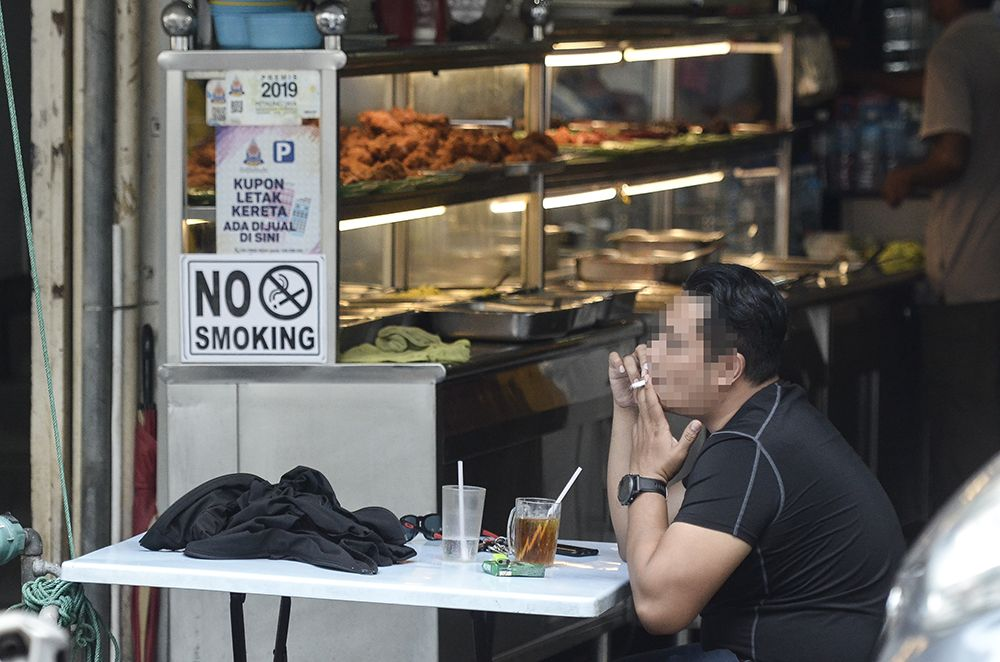 Man gets aggressive when told not to smoke at mamak restaurant
In a video which is currently trending wildly on Twitter, it showed a spectacled man in a green shirt and goatee accosting a young man at a mamak restaurant, who had apparently told him not to smoke at the premises.
As the argument went on, the man became more agitated over being told to not to smoke and rudely asked the younger man who he think he was.
Are you an officer? The mamak restaurant never told me off (for smoking)!
When the younger man told the spectacled man that he had told him politely not to smoke and that he was the one behaving rudely, the latter flew into a rage and lunged towards him while pointing his finger closely at him and telling him to "watch his words".
Thankfully, another patron managed to deescalate the tension and held the man back before he could do something more drastic.
The camera then panned to the OP showing pointing at a 'No smoking' sign placed on one of the tables.
What is this? No smoking sign here. Aiyaaa…the world we live in ah," he said in a tone of resignment.
Watch the clip here:
tegur sebab hisap rokok, terus nak angin pic.twitter.com/5CDETVqBWQ

— ًِ (@bckupacc99) April 30, 2023
Praised for telling smoker off
The clip has since garnered 2.1 million views at the time of writing as well as tons of comments from netizens.
Many commended the young man for standing up to the smoker and telling him off for breaking the rules by smoking at the mamak restaurant.
"It's clear to see that there was a 'No smoking' sign there. The kid did the right thing by telling him off."

"Good job, brother. It's not easy to tell off those who smoke at restaurants. Even I myself haven't been able to do so."

The clip eventually caught the attention of the Health Ministry, who thanked the OP for highlighting the incident and said they were aware of it.
Kami ambil maklum dan terima kasih atas keprihatinan saudara https://t.co/mItAngB2zs

— KKMalaysia🇲🇾😷 (@KKMPutrajaya) April 30, 2023
Can you get fined for smoking at public places?
Under Malaysia's no-smoking law which came into enforcement on Jan 1, 2020, smoking at public places has been banned at 23 places.
Those who violate the law are liable to a fine of RM10,000 while eateries who fail to enforce the ban will be fined RM2,500.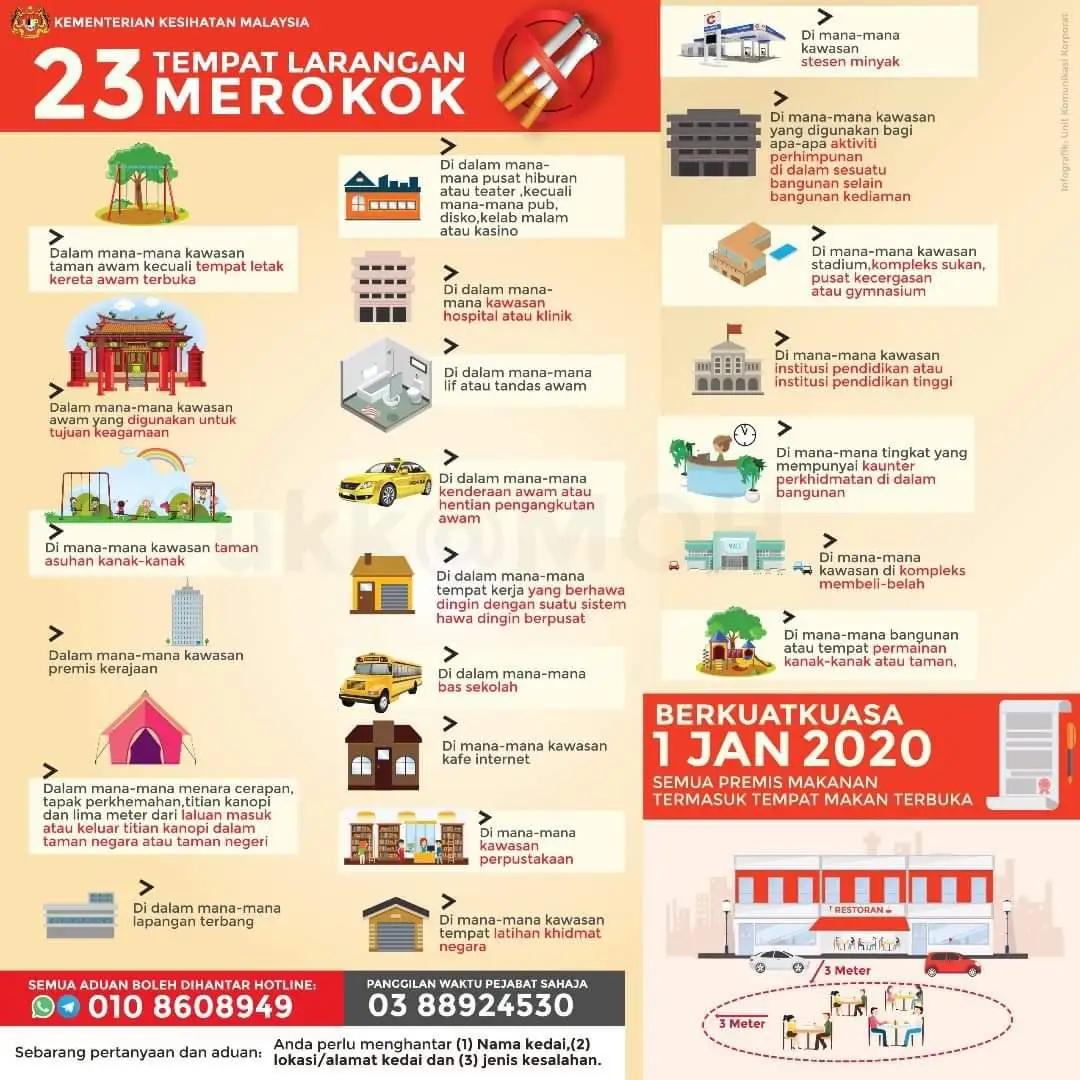 Ever since the law came into effect, more than RM170,000 in fines were handed out to smokers and eateries who flouted the smoking ban, reported The Star.
Those who wish to lodge a complaint regarding individuals who openly smoke at public places can follow the steps below or contact the Health Ministry at 03-88924530.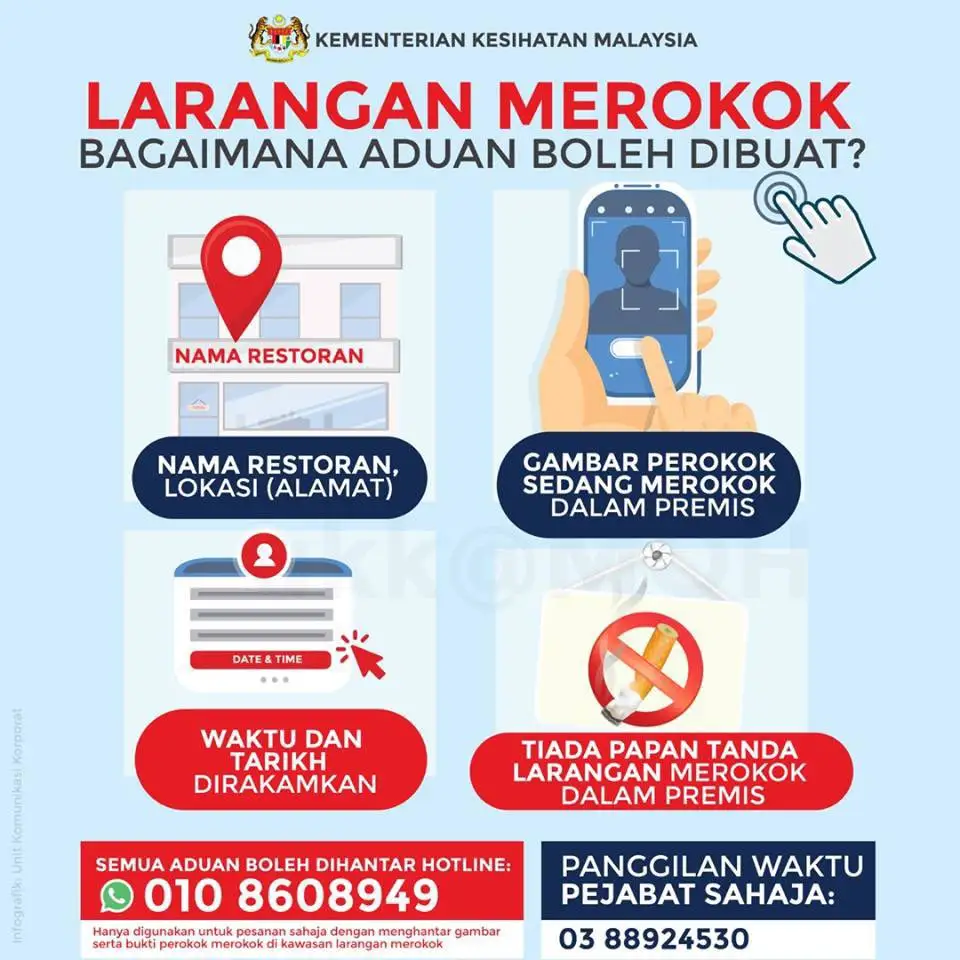 What do you think of the incident? Let us know in the comments!
Read more trending news here:
---
---
---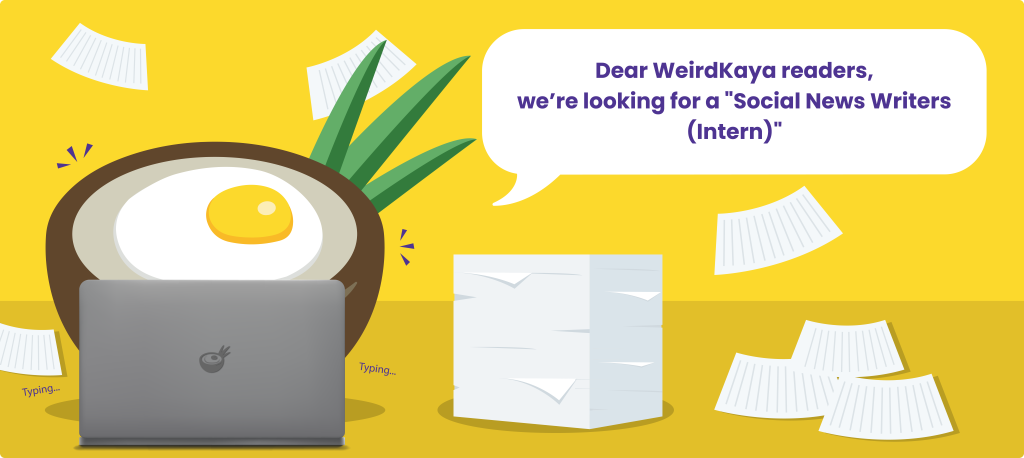 ---