The long-awaited iPhone 14 series, announced by Apple Inc last week (September 8), is now available in countries like Singapore, United States and more.
The iPhone 14 series will only be available for Malaysia starting September 23.
As today's the first day of the iPhone 14 official release day, Apple stores around the world are packed with Apple fans who are excited about the new device launch.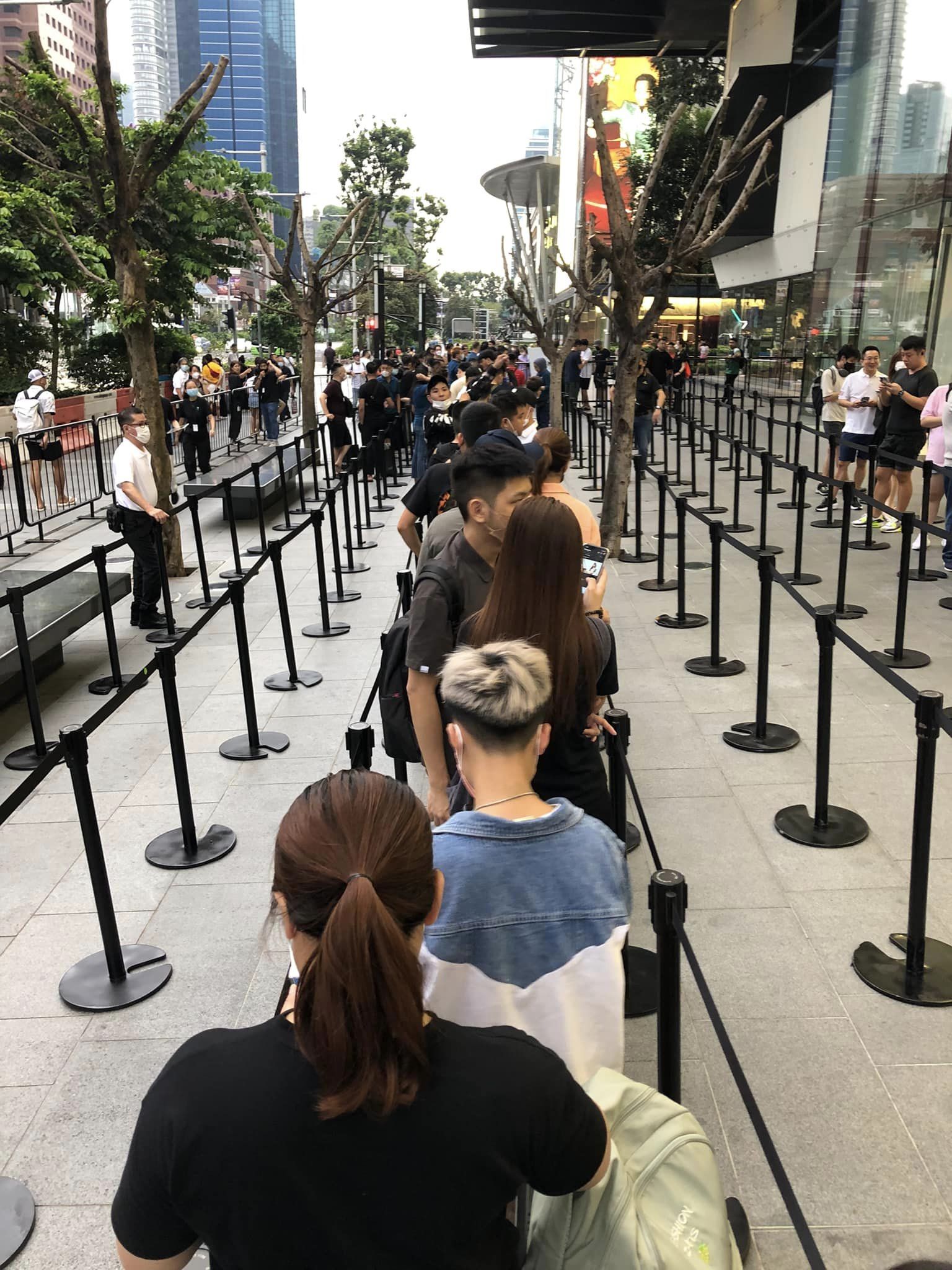 In Singapore, hundreds of people were also seen waiting outside the Apple store at Orchard Road.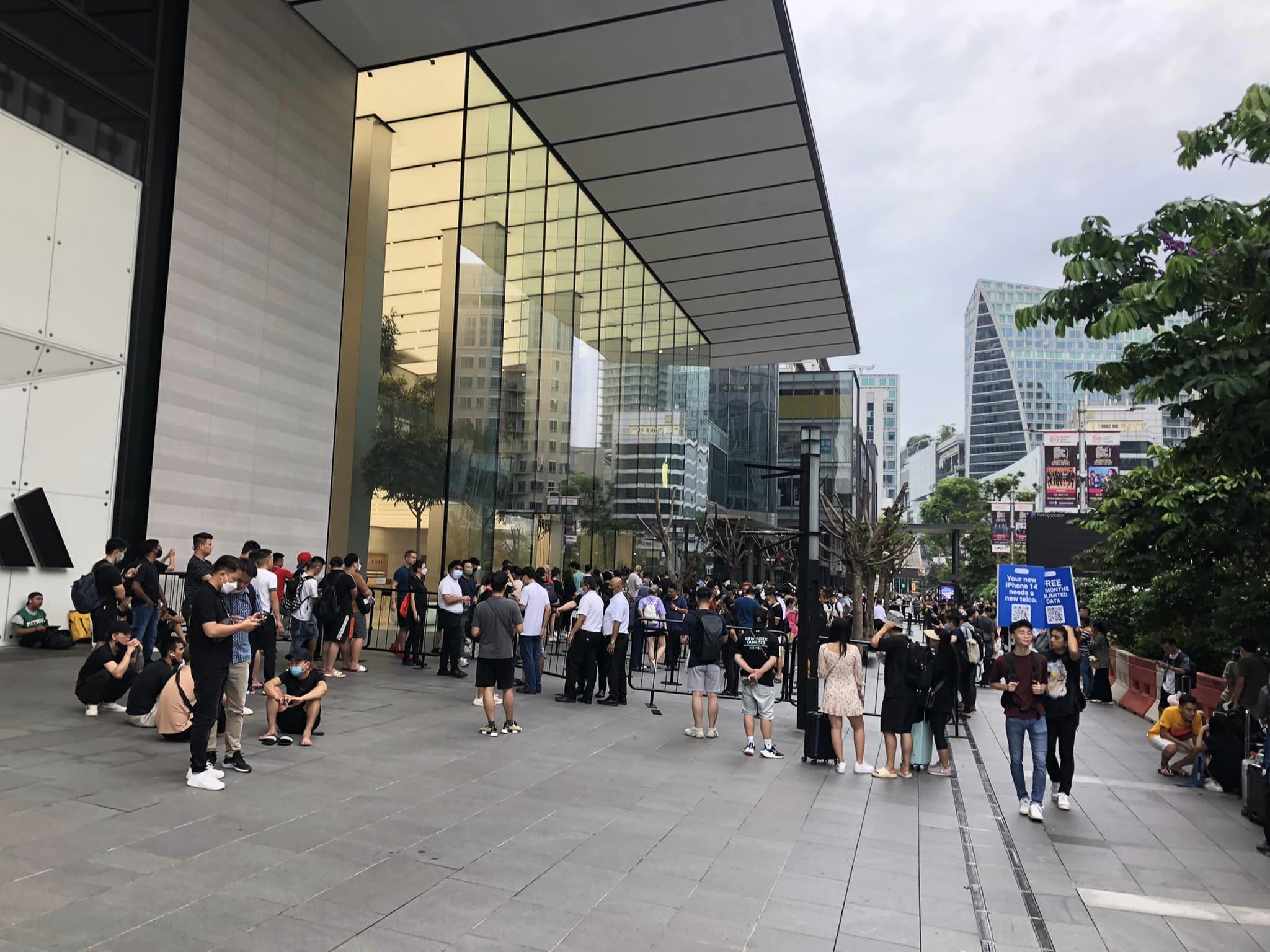 Malaysian flew to S'pore just to get the latest iPhone
The Singapore Chinese daily also reported that over 500 people came to the Apple store on Orchard Road at 7 am. There were two queuing lines at the scene – one for walk-in purchases and another for pre-order customer collection.
Noticeably, a Malaysian from Kuala Lumpur was the first in line to get the latest iPhone 14 series. He pre-ordered through the Apple website last Friday (9 September).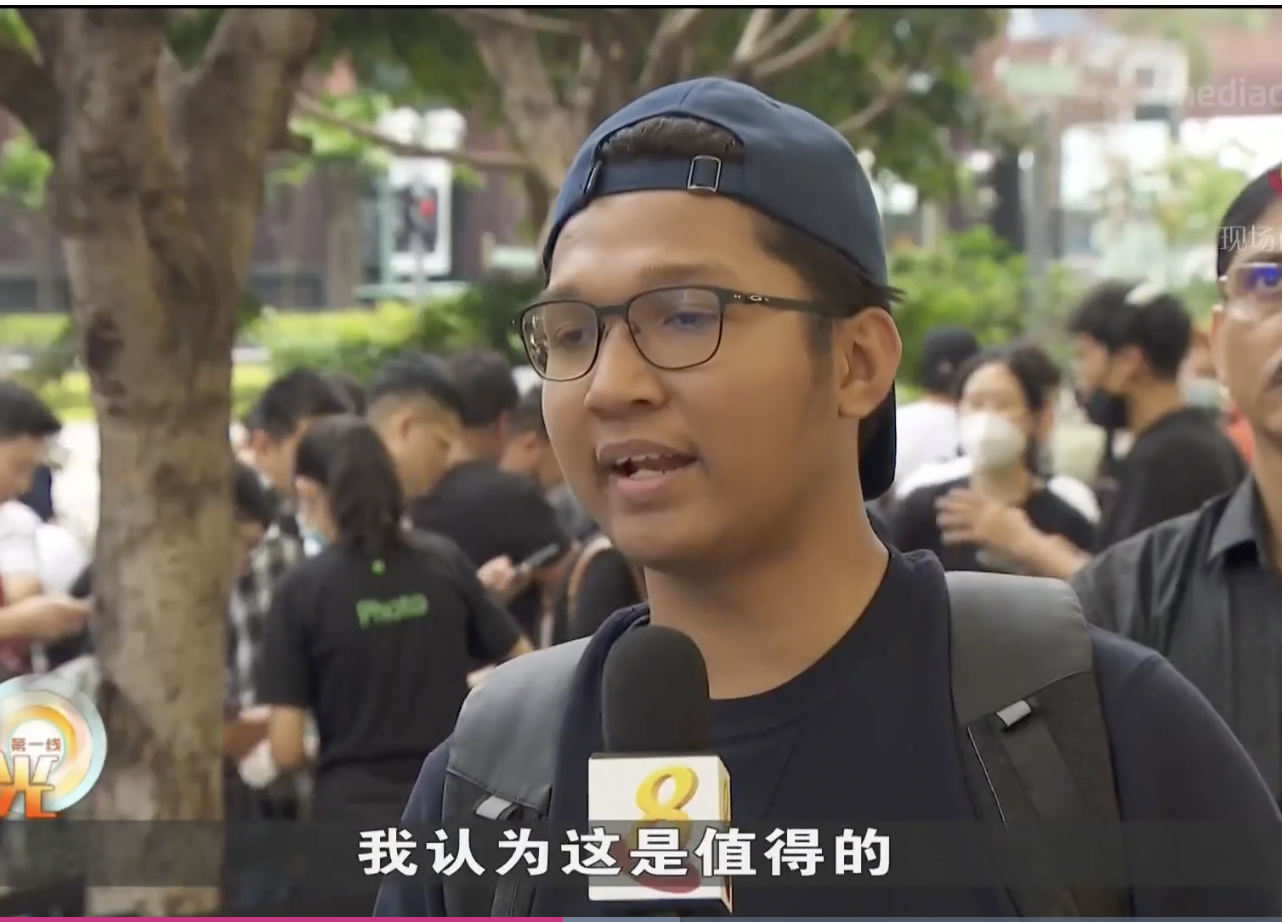 He also revealed to 8world that he slept at the airport the day before and it wasn't his first time.
"I was the first to arrive four years ago. I think it's worth it, and even though the iPhone 14 will be available in Malaysia next week, I still feel excited to come to the Apple store."

"It's a different experience as there aren't any Apple stores in Malaysia," he reportedly said.
According to the Apple website, the iPhone 14 starts from RM4,199 and the iPhone 14 Pro starts from RM5,299.
Read also: 20yo Malaysian's photos get featured on Apple, Here are 10 amazing photos taken by him
You can check the full price here: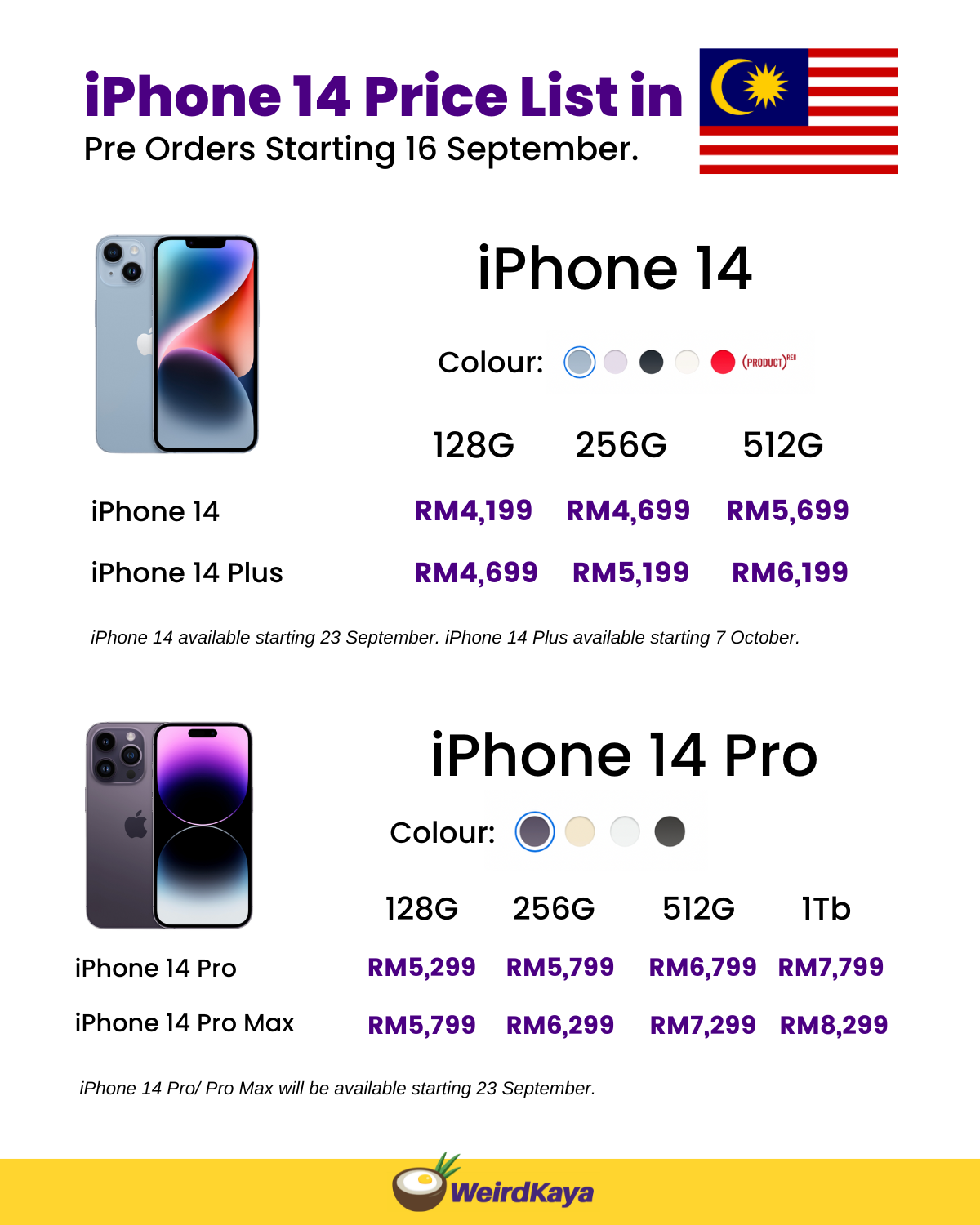 Queue started a day before
According to 8world, the launch line started at 6pm the day before the actual launch day on Courts Orchard Road. This is mainly because the nearby Apple store does not allow queues outside the store overnight.
Mothership reported that some of them were tourists who brought along their luggage as they intend to fly back to their home country after getting the phone.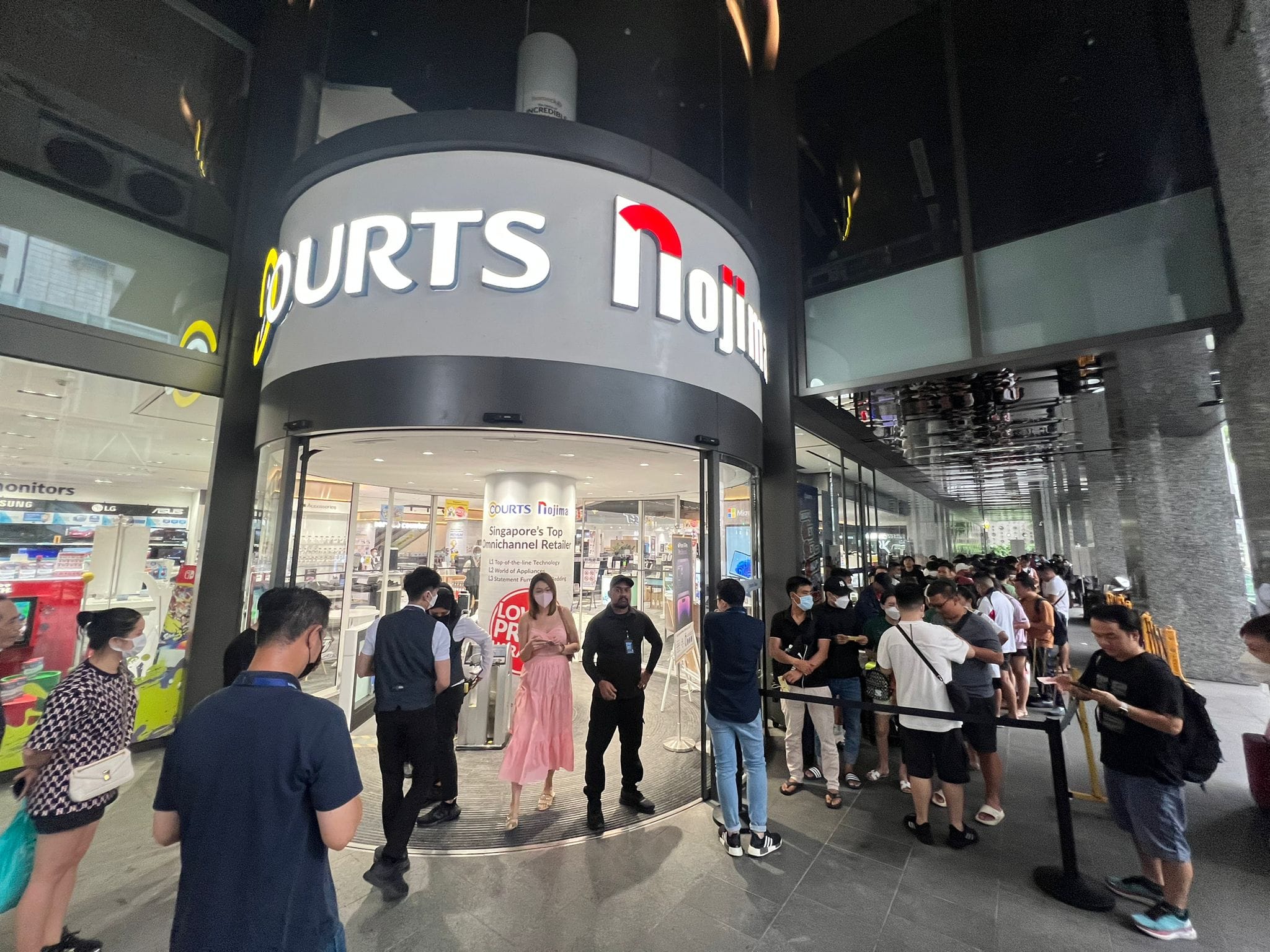 ---
It's unrelated to the article but here's our brand-new podcast – Talk Je Lah!
---