Previously, a Malaysian father who playfully had his young daughter sign a 'contract,' prohibiting her from having a boyfriend until 2042, now another father has joined in on this amusing trend.
Recently, Mohammad Amirul Azmi shared an adorable moment on his TikTok account in which he had his two young daughters sign a 'contract,' pledging not to have boyfriends until they finish their studies.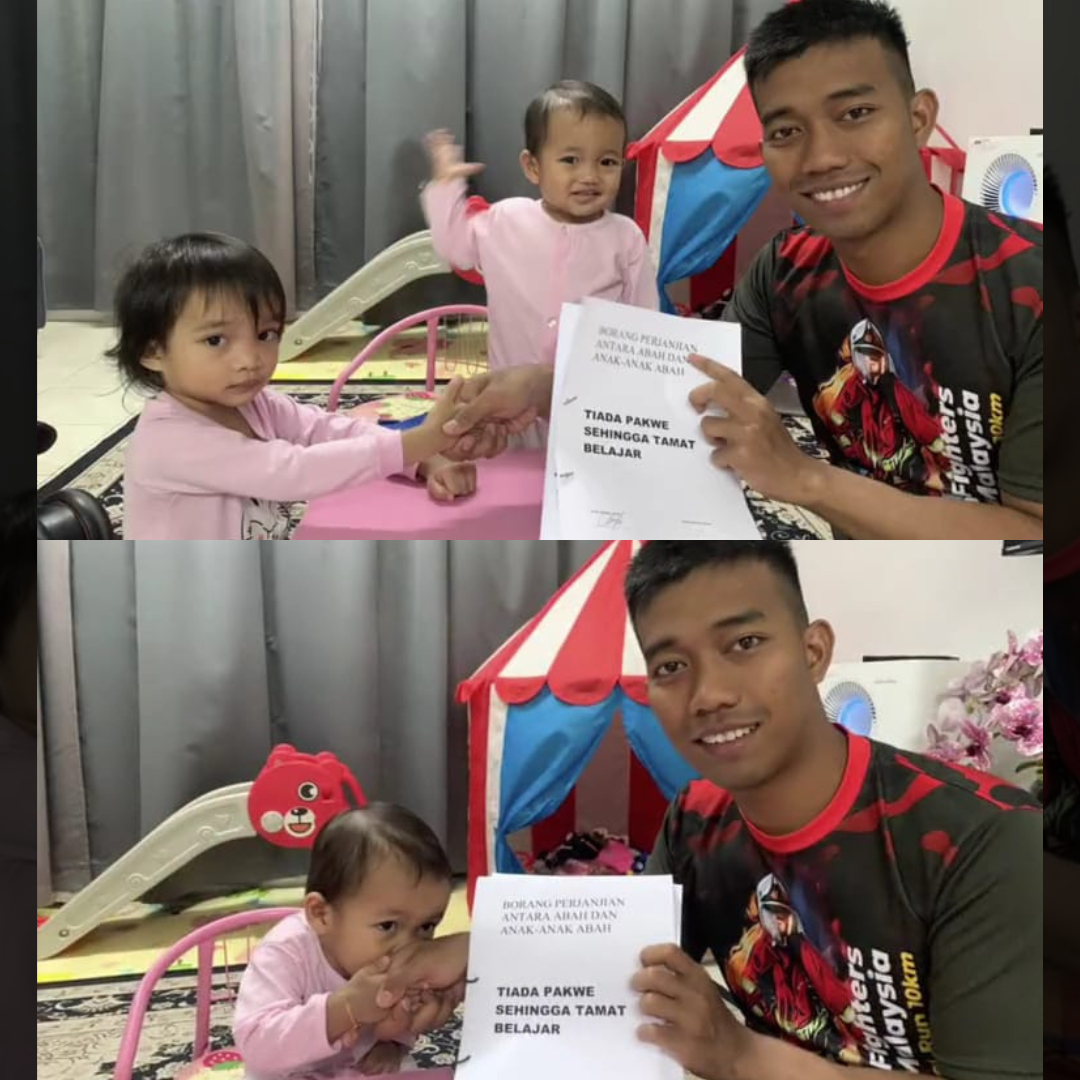 "No boyfriend until finish studying"
In the nearly 2-minute video shared by @abah_double_sumayyah, the father was seen having a talk with his two daughters, providing them with a detailed explanation about the contract.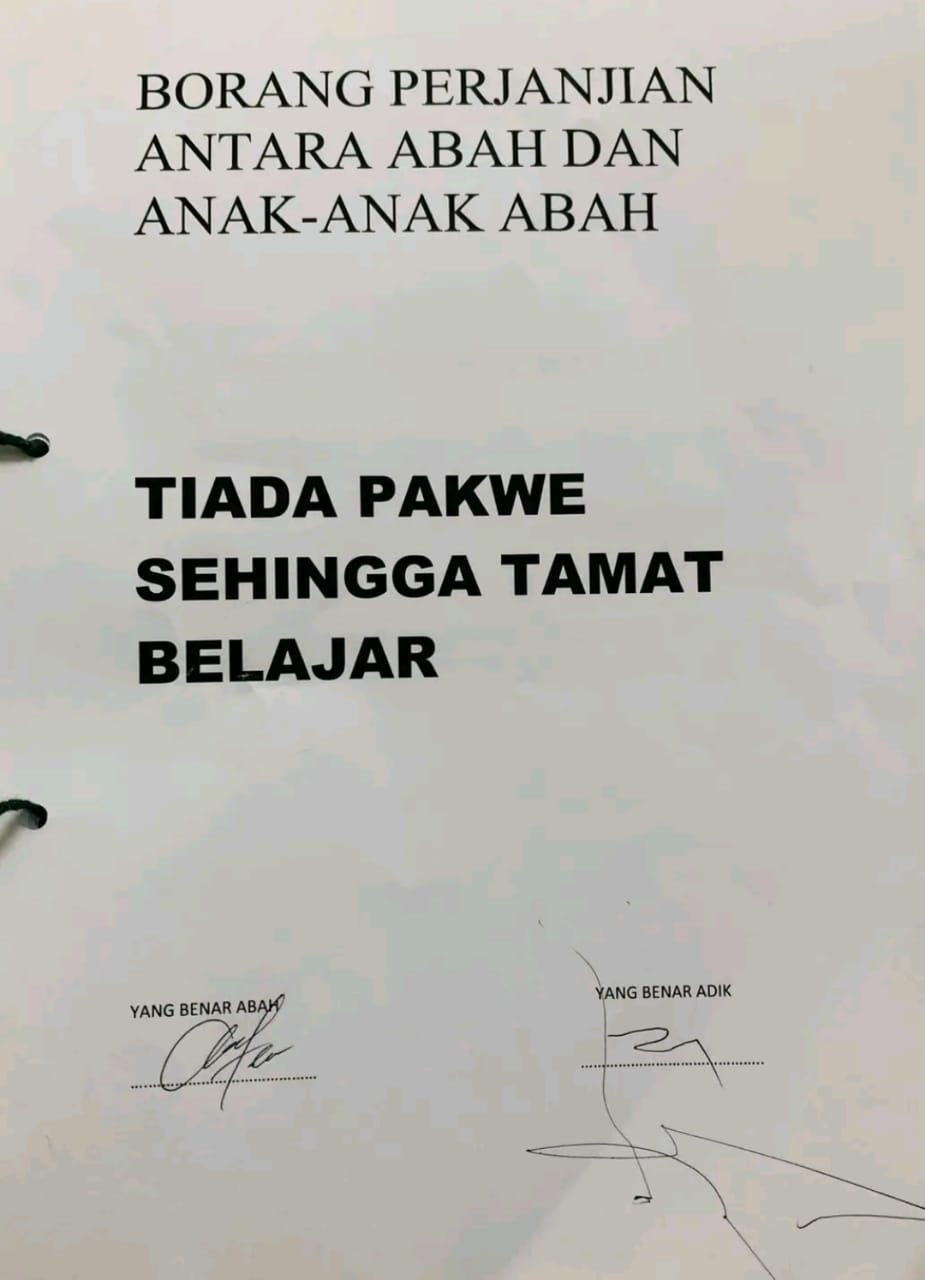 Amirul breaks down the contract word by word as he explains it to his three and one-year-old daughters, Sumayyah Kaisara and Sumayyah Raisha.
"Even if you both continue your higher studies, you still cannot have boyfriends. Complete your studies first."
His two adorable kids, who were listening to their father's explanations, nodded in agreement with what he was saying.
After noticing both of his daughters nod, he signed the agreement and then had his daughter sign. The kids cluelessly did it without hesitation.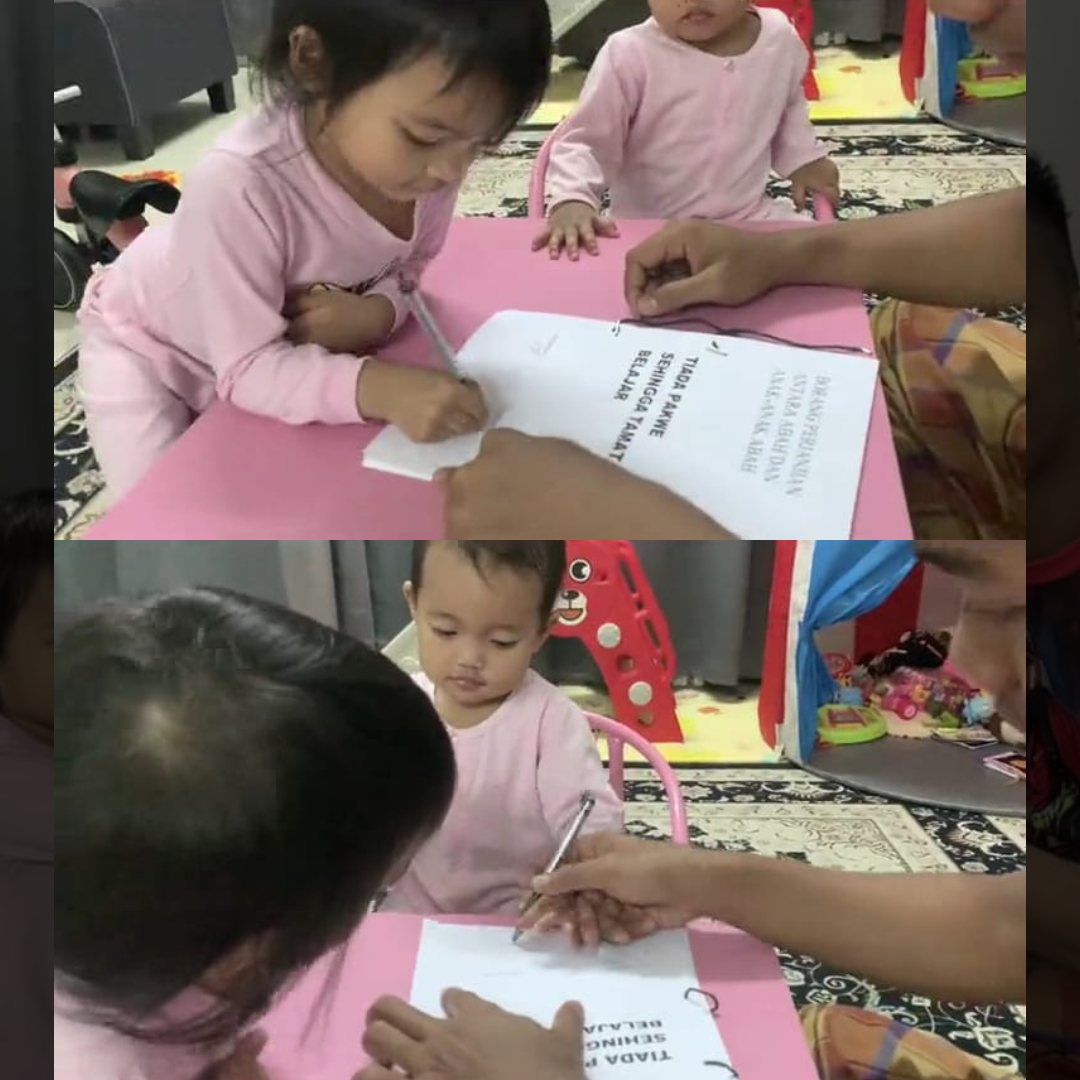 "I wanted to create a beautiful memory with my daughters"
In a conversation with WeirdKaya, Amirul said that he created this 'No-Boyfriend' contract just for fun and never expected that the video would go viral on social media.
This loving father also mentioned that another reason for creating this agreement was his wanted to build beautiful memories with his daughters, and he expressed his intention to continue creating many more memories in the future.
"I simply wanted to convey to my children that as their father, I'll always be there to take care of them until they find the perfect match for themselves."
Again, curiously asking about whether he genuinely meant what he had written in the contract, Amirul responded, "If they really follow it, Alhamdulillah," showing his lighthearted view of the agreement he created.
The cute clip has since garnered more than 745.6k views, with thousands of netizens showering heartwarming comments over the cute signing.
Watch the clip here:
READ ALSO:
---
---
---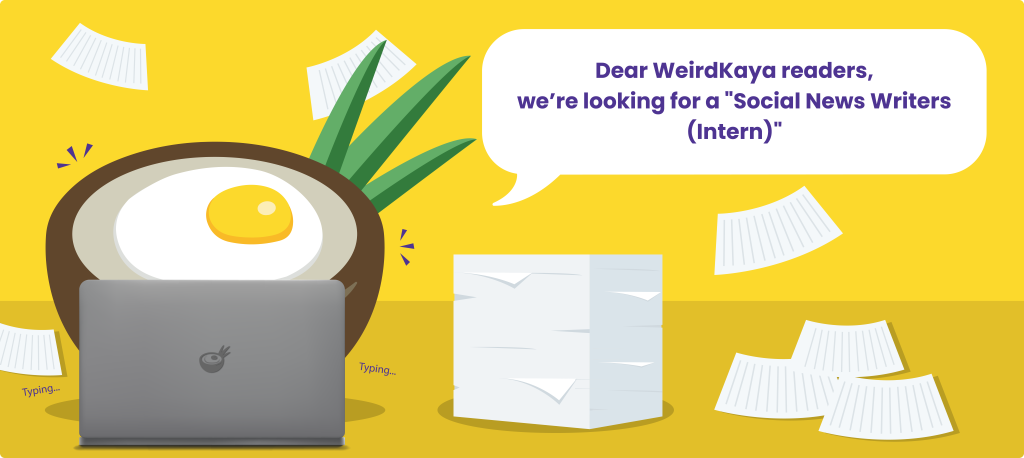 ---